No Churn Salted Caramel Oreo Ice Cream with Almonds is the perfect easy frozen treat for summer! Best of all, only 6-ingredients and no ice cream maker required!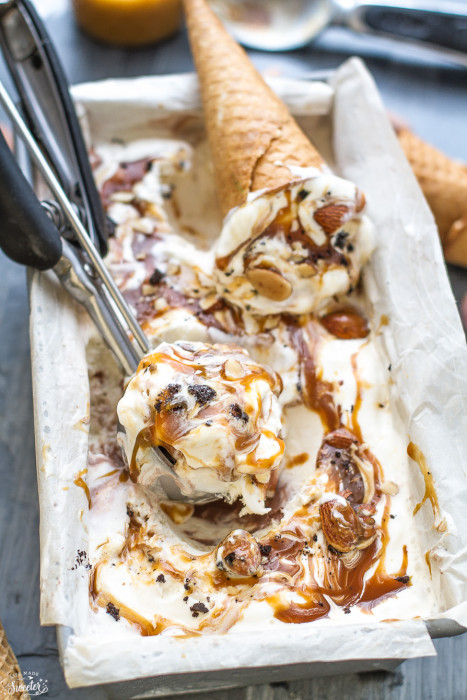 There's nothing better than a
cool
frozen treat
on a hot summer day.
With so many fun flavors like:
Mint Chocolate – you can have a different one for just about any day of the week!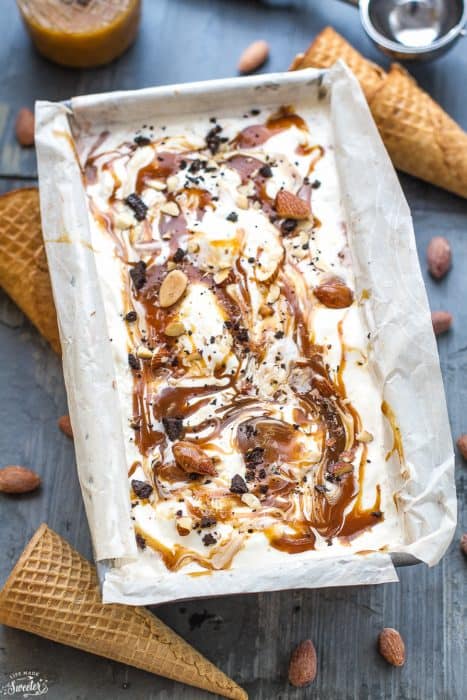 So rich, creamy and ridiculously easy to whip up.
Best of all – NO ice cream maker is needed for this recipe.
HOW TO MAKE THIS NO CHURN SALTED CARAMEL OREO ICE CREAM
Like most no churn ice cream recipes, this one is super simple using just SIX ingredients:
Heavy Cream
Condensed Milk
Vanilla extract
Salted Almonds (or your favorite)
Chopped Oreo Cookies (or your favorite chocolate cookies)
Just whip up some heavy cream, mix in the remaining ingredients, swirl in your favorite salted caramel sauce, top with more salted almonds and crushed Oreo cookies and freeze.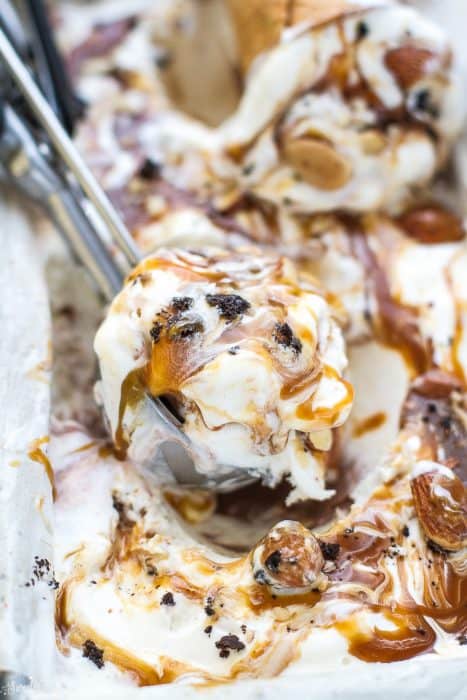 So easy and it comes out super creamy every time!

This No Churn Salted Caramel Oreo Ice Cream with Almonds is our newest favorite!
The combination of salty and sweet with the creamy, chocolatey Oreo cookies is a match made in heaven!
I am usually a plain-Jane Vanilla girl but I was pretty much blown away after one spoonful. Seriously the best ice cream ever!
Rich, decadent, creamy and totally indulgent!
Watch for this No Churn Cake Batter Ice Cream as an idea on how to make No Churn ice creams:
 More Ice Cream: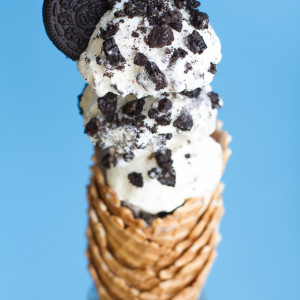 No Churn Cake Batter Ice Cream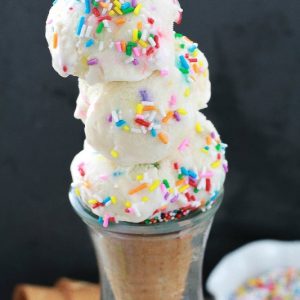 Easy No Churn Vanilla Ice Cream