Power XL Air Fryer Review

What is an Air Fryer?
So by now, you've probably heard people raving about an air fryer. Air Fryers are like portable convection ovens that use rapid air technology to fry food instead. This means you can get a crispy coating like a lot of your favorite deep-fried foods without the grease.
Ever since we got our Power Air Fryer XL, we have been having a ton of fun experimenting with various recipes and converting our favorite recipes using the air fryer.

Chicken tenders – now includes air fryer instructions
Sweet Potato Tots -now includes air fryer instructions
Spring Rolls – now includes air fryer instructions
Crispy Asian Lemon Chicken – now includes air fryer instructions
 
POWER AIR FRYER XL

We tested the Power Air Fryer XL, and so far are really loving it. It fits great on our counters without taking up too much space.
The Power Air Fryer XL has a touch screen display and features 7 presets on an easy to use digital control panel.
You simply place your food in the the cooking basket, load it into the Air Fryer, then select the setting you want depending on what you're making and press start. The Power Air Fryer heats up extremely quickly, and the air movement begins almost immediately.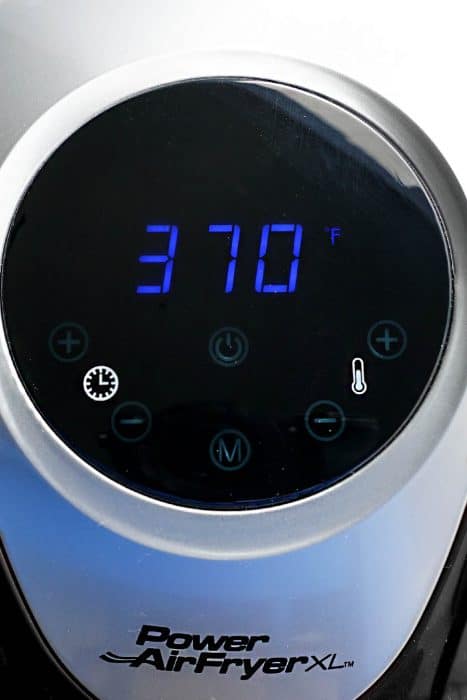 PROS:
digital timer with automatic-shut off
air fry, saute, steam, grill, roast and bake
heats up quickly
touchscreen with 7 useful preset functions – French fries, chicken, steak, roasts, shrimp & baked goods.
easy to load basket
less to no oil required
ability to check or flip the food anytime during the cooking process
better for your health and less cleanup than deep fryer
no need to heat up your house during the summer
very easy to operate
THINGS TO NOTE BEFORE DECIDING ON WHETHER AN AIR FRYER IS FOR YOU:

You will have to experiment which preset works for various foods as some of the recipes didn't turn out exactly
Also, if you plan to make larger batches, I recommend investing in the 5.3 QT as the 3.4 may be too small.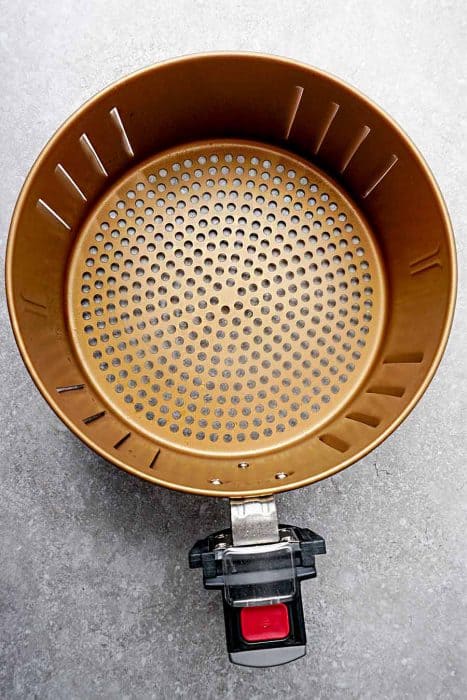 WHAT DOES THE POWER AIR FRYER XL COME WITH?
The basic Power Air Fryer XL comes in two sizes, a 3.4 Qt and a 5.3 QT, in either red or black. It includes the cooking basket along with recipes to help you get started. You can purchase additional accessories for the unit, including a pizza pan, tongs, and a baking insert.
If you're a fan of deep-fried foods but are trying to eat healthier, a Power Air Fryer is a great investment. Plus, it's perfect during the summer when it's too hot to turn on the oven or the stove.
And if you're looking for more recipes to make in your Air Fryer, you can find lots HERE as well.
Visit Power Air Fryer to learn more about this product and to purchase your own.