2017 Reader Survey + $50 PayPal Giveaway
Hey friends! With the start of the new year and everyone making resolutions and goals, I thought it would be the perfect time to post my 2nd Annual short and simple READER SURVEY that I really hope you will complete.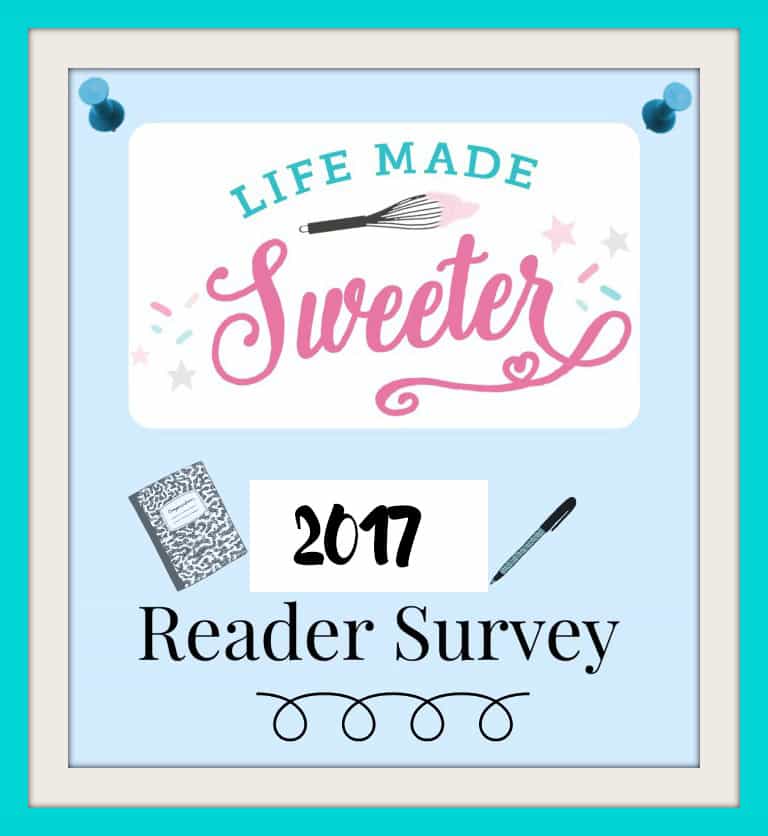 This will be SO helpful when I'm planning out what to share here over the next few months. I mentioned it HERE that I've been thinking about bringing some changes like adding travel posts, Fitness Guides and healthier recipes but I'd love to hear your thoughts on that and what else you'd like to see.
It shouldn't take any more than 5-10 minutes and ALL of your answers will remain anonymous and anyone who takes the survey will get a chance to enter a giveaway for a $50 PayPal cash, open to readers worldwide for thanking you all for your support.
The winner must be 18 or and will be chosen randomly from among all responses received by 11:59pm on January 22, 2016.
IF YOU ARE ON MOBILE, TABLET, OR EMAIL PLEASE CLICK HERE FOR SURVEY.
To take the survey on a desktop computer, just fill in your answers directly below in the widget, or click HERE to take it in a separate tab.
<
Thank you all SO MUCH again for your help!!!
And if you came here looking for a new recipe, you can check out these Blueberry Lemon Pancakes pictured above or 5 Healthy Smoothies I posted this week! Cheers!