WHAT IS A PRESSURE COOKER:
Pressure cookers have been all the rage in the last few years and are such a life-saver for getting dinner on the table quickly.
If you guys have been a regular reader on my site, you'll know that I am a big fan of pressure cookers for helping to cut down on meal-time prep work.
So what are the pros of pressure cooking?
allows you to cook food at a higher temperature than you'd be able to through stove-top boiling.
preserves 90-95% of your food's vitamins using a pressure cooker.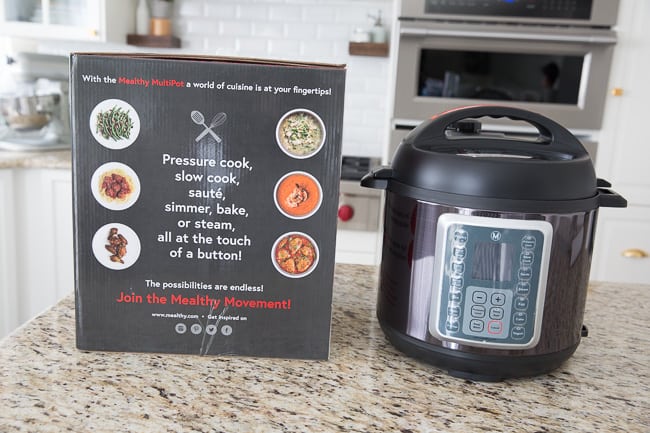 MEALTHY MULTIPOT 9-IN-1 PRESSURE COOKER
Mealthy was kind enough to send me their Mealthy MultiPot 9-in-1 Pressure Cooker to review and I couldn't wait to test out some of our favorite recipes.
The Mealthy MultiPot 9-in-1 Pressure Cooker is a popular new multi-cooker on the market that allows you to cook meals 70% faster. It replaces up to 9 commonly used appliances such as:
Pressure Cooker
Rice Cooker
Yogurt Maker
Steamer
Sauté Pan
Slow Cooker
Cake Maker
Egg Maker
A Warmer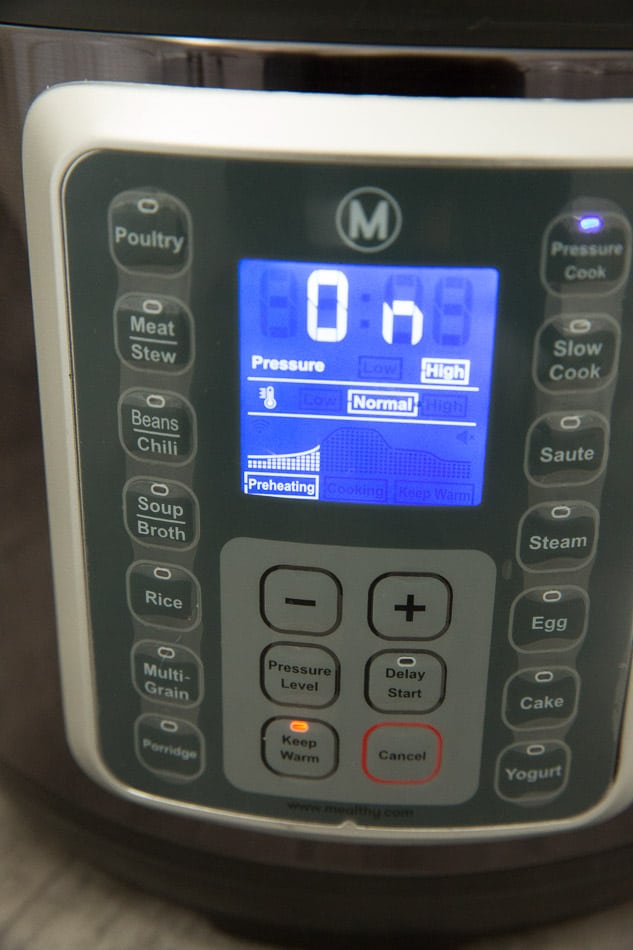 FEATURES:
Features include:
There are 14 Easy One-Touch Cooking Programs – poultry, meat/stew, bean/chili, soup, sauté/simmer, cake, rice, multigrain, porridge, steam, slow cook, keep warm, yogurt, and pressure cook (manual setting)
You can slow cook at 3 temperatures: low, normal, and high
Allows you to Sauté at 3 temperatures: low, normal, and high
A hand Delay Start allows you to have dinner ready when you are
The Bright LCD panel with a progress indicator takes the guesswork out of your pressure cooking (Preheating, Cooking, Keep Warm)
Includes a Inner cooking pot made of 3-ply stainless steel for even heat distribution
Comes with Lid holders for left and right-handed users
The lid, stainless steel cooking pot, steam basket, and trivet are all dishwasher safe
100% BPA-Free
ETL Certified
WHAT'S IN THE BOX?
The Mealthy MultiPot comes with:
Steamer basket and trivet
Spare silicone gasket (one for sweet, the other for savory)
4-cm raised trivet
2 silicone mitts
Ladle
Rice Paddle
Rice Measuring Cup
Recipe Book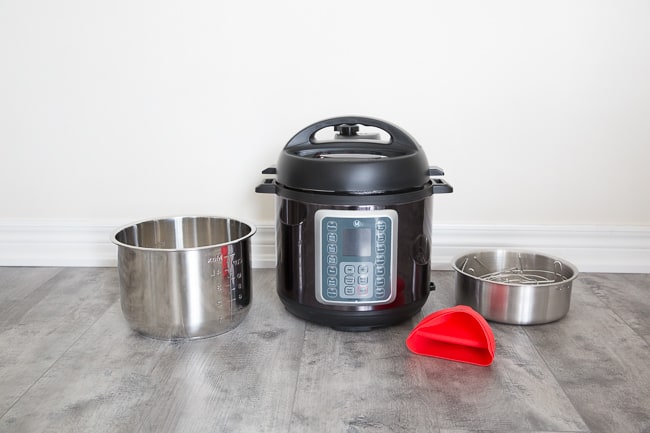 WHAT CAN YOU MAKE IN THE MULTIPOT?
You can make a ton of things in your Mealthy Multipot. A few of our favorite things to make in the MultiPot so far are:
chicken
hard-boiled eggs
bone broth
rice
I love that I can cook chicken from frozen especially on those busy weeknights when it's 5 pm and I realized I forgot defrost anything.
And I can make bone broth in just 2 hours instead of having to simmer it for 12-36 hours.
Hard-boiled eggs peel off so much easier when they are made in a MultiPot compared to when they are cooked on a stove. And you don't have to babysit a pot over the stove when making rice.
FAVORITE FEATURES: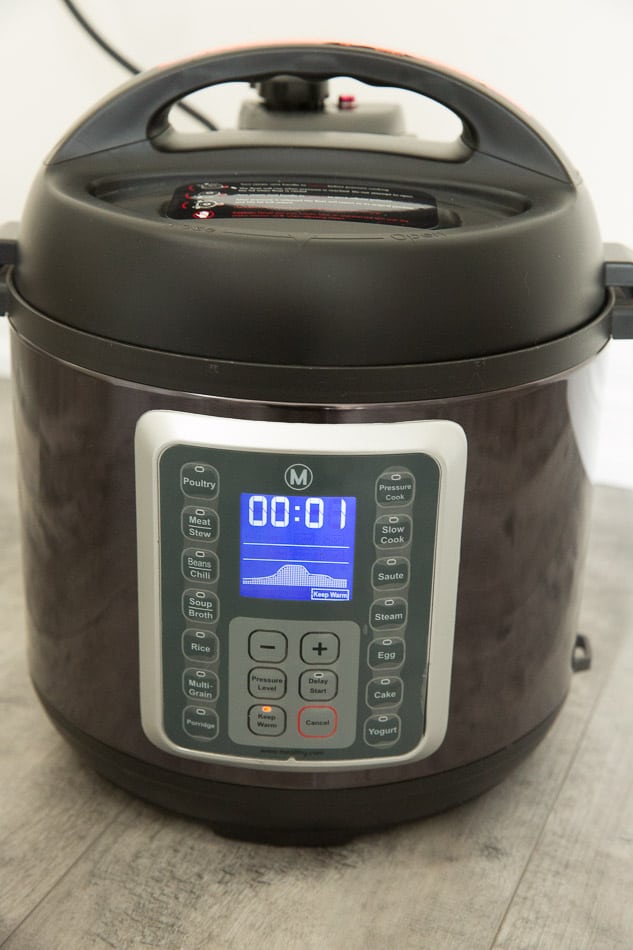 A few of our favorite features of the Mealthy MulitPot:
easy LCD panel with a progress indicator – love that this shows the various stages of cooking since it takes out some of the guesswork as to when you can expect your food to be ready
comes with the handy cheat sheets and pressure cooking quick picks
includes 2 silicone mittens which protects your hands from the heat when removing the inner pot
the extra gasket is so helpful so that you can use one for sweets and the other for your savory recipes
WHERE TO BUY:
After testing the Mealthy MultiPot, we think it is a well-designed product that is sure to help take the stress out of the kitchen and cut down on prep.
You can find more recipes, information and the ability to purchase the Multipot over on Mealthy:

The 6-quart Mealthy MultiPot is selling for $94.95 and the 8-quart Mealthy MultiPot is offered at $124.95 with FREE shipping and returns with a 30 day money-back guarantee!
Disclosure – I was sent a Mealthy MultiPot for review purposes and recipe testing. All opinions are 100% my own.