I was sent a Power Smokeless Grill to review but all opinions remain 100% my own.
Want to grill all year long? Now you can with the Power Smokeless Grill!
It's an indoor grill that's virtually smokeless but still gives you that authentic barbecue taste. The Power Smokeless Grill includes a fan to pull the smoke down, and inside the unit.
POWER SMOKELESS GIRLL:
The  Power Smokeless Grill is another amazing appliance we love that was developed by Tristar Products.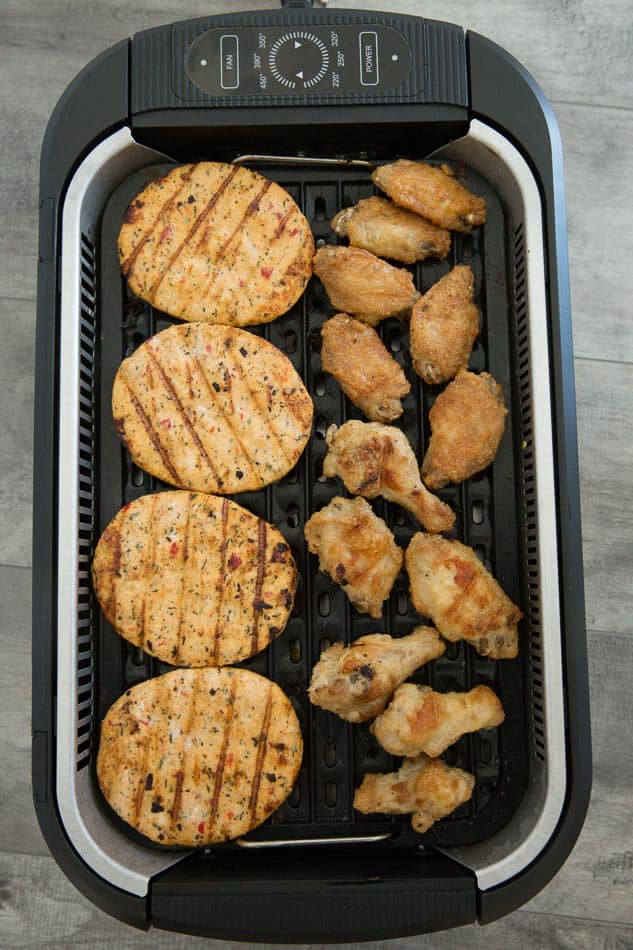 A few features include:
An extra Large Grill Surface – Cooking Area 13.5″ X 8″
Non-Stick Interchangeable Grill & Griddle Plates
LED Smart Temperature Control – Adjustable up to 450° F
Heavy Duty Die-Cast Aluminum
Removable Parts- For Easy Cleaning
1200 Watts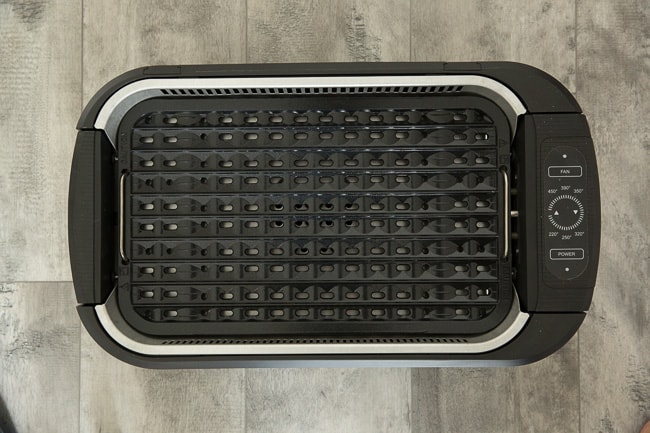 The following components are all removable and dishwasher safe:
lid
grill plate
drip tray
water tray
We used the indoor grill during winter when it was too cold to grill outside and loved that we could grill whenever we wanted.
Our favorite things to make include corn, salmon, wings, burgers and shrimp.
We seasoned the salmon with some salt, pepper and lemon and it came out tender and delicious!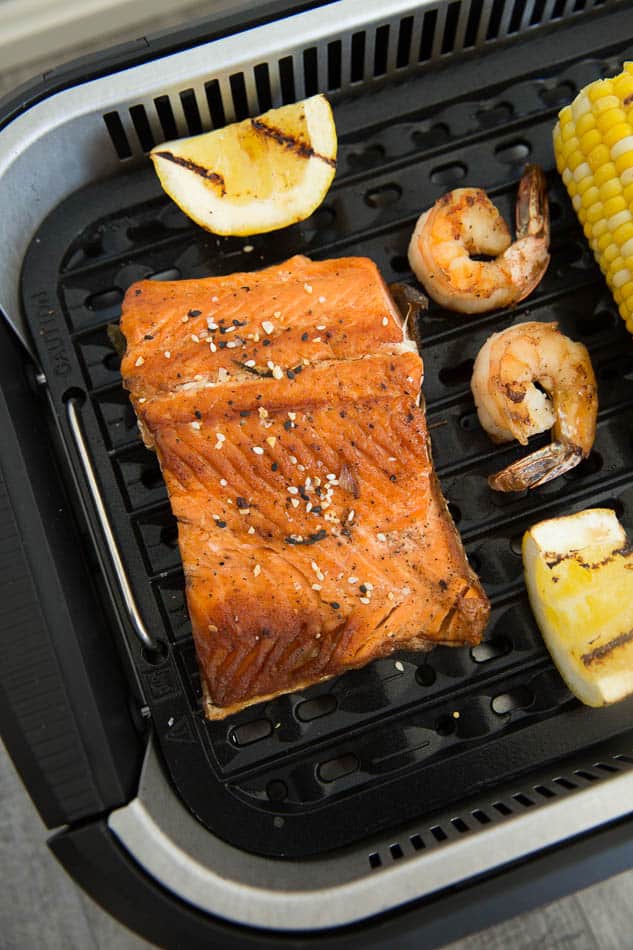 The grill was so easy to use and everything cooked up evenly. There were nice grill marks and when you use the lid, there was virtually no smoke or smell.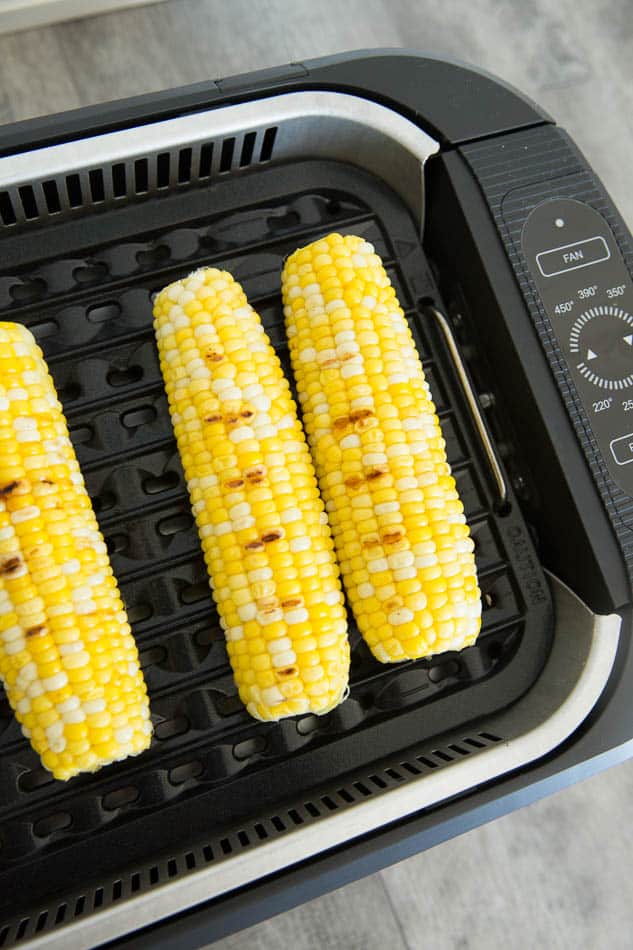 The wings and burgers took half the time it normally does on our outdoor grill and they came out tasting great!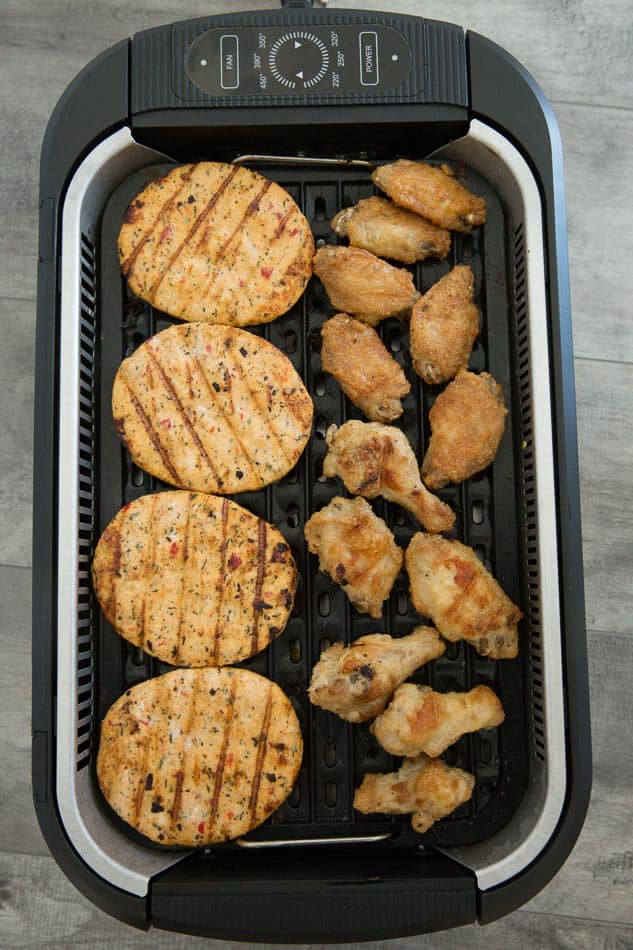 Once we finished cooking all of our food, we waited until the unit cooled down to clean it.
We liked that everything was removable and wasn't too difficult to clean either. The exterior of the grill was very easy to clean and all you needed was a damp cloth to wipe it down.
WHAT WE THOUGHT OF THE POWER SMOKELESS GRILL:
virtually no smoke or smell
easy to use and cooked food evenly and quickly
able to use indoors all year long
removable parts make it easier to clean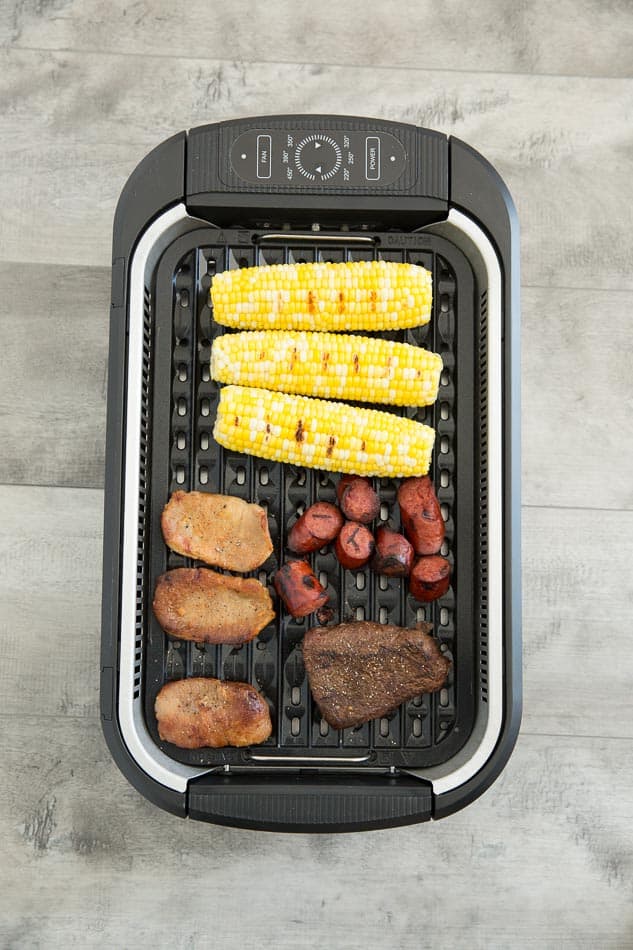 Overall, we think the Power Smokeless Grill is perfect to use all year round. It's especially useful when it's too cold or raining outside.
The Power Smokeless Grill can be a great addition for any kitchen as well as it can make a great gift idea for the holidays and especially for Father's Day! To learn more visit: https://powersmokelessgrill.com/