Spinach and Egg Breakfast Sandwich – start the day with a quick and protein packed breakfast using a few handy kitchen tools.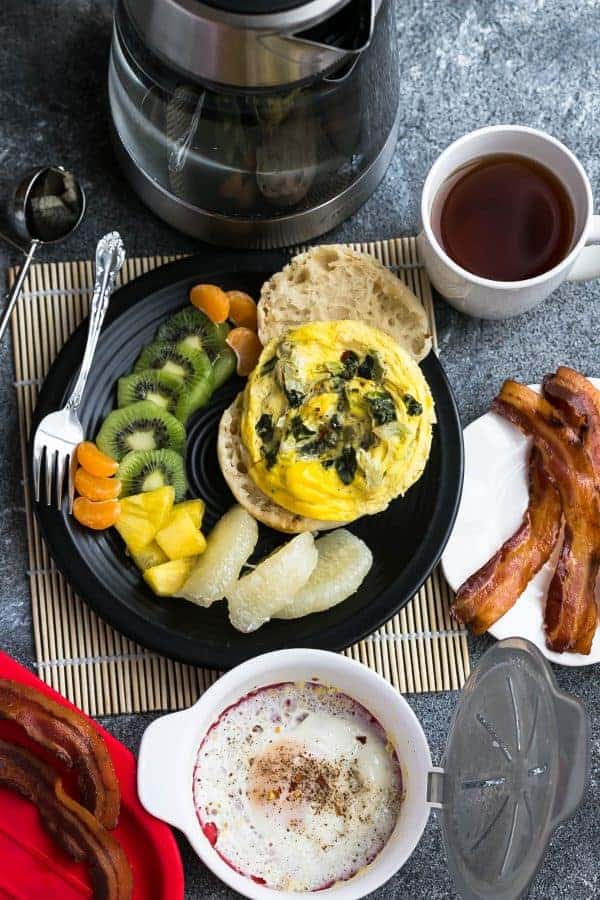 Breakfast is my absolute favorite meal of the day. As much as we'd love to wake up to a tasty and protein-packed meal, that doesn't always happen on school days and busy work mornings around here.
So we'll usually just have a bowl of oatmeal and some fruit since it's easy and doesn't take much effort.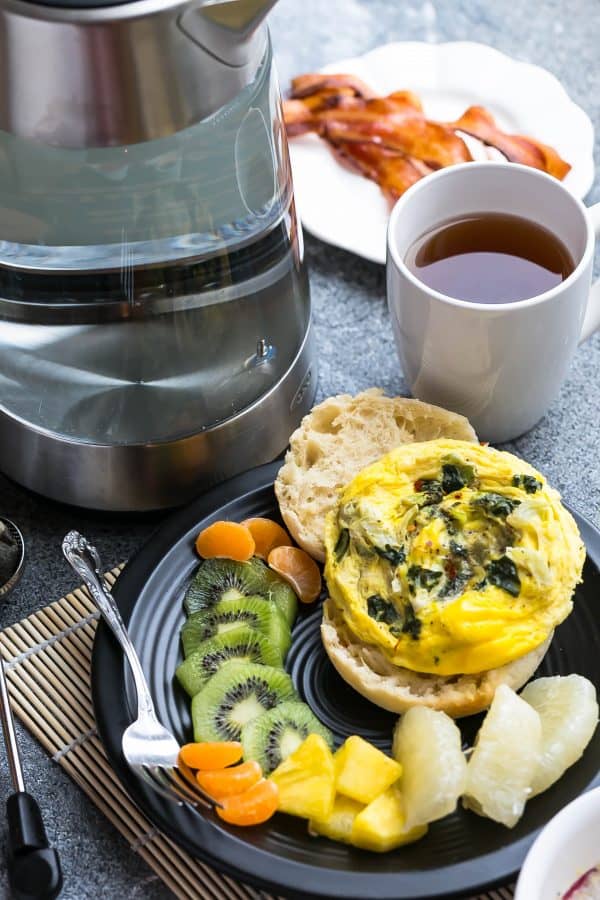 That was until I had a chance to try out these new OXO kitchen tools and gadgets. These four products have helped make our mornings much easier:
My kids love eggs and now it's so easy to make healthy breakfast sandwiches with OXO's new kitchen tools.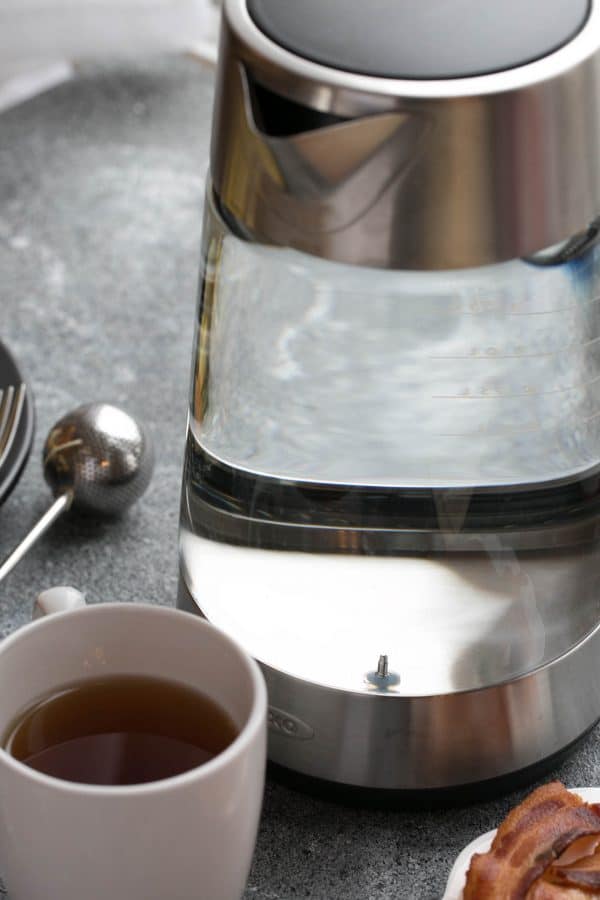 First up, we have the Adjustable Temperature Kettle. I am an avid tea drinker and this kettle is a dream for whipping up a cup of tea in no time. It's easy to select the precise temperature just by simply twisting the knob. I love that I can choose my preferred temperature and it holds that for up to 30 minutes too.
Once the water is ready, I use this Twisting Tea Ball to steep up a cup of my favorite loose leaf tea. The handy twisting feature ensures the leaves stay in the ball.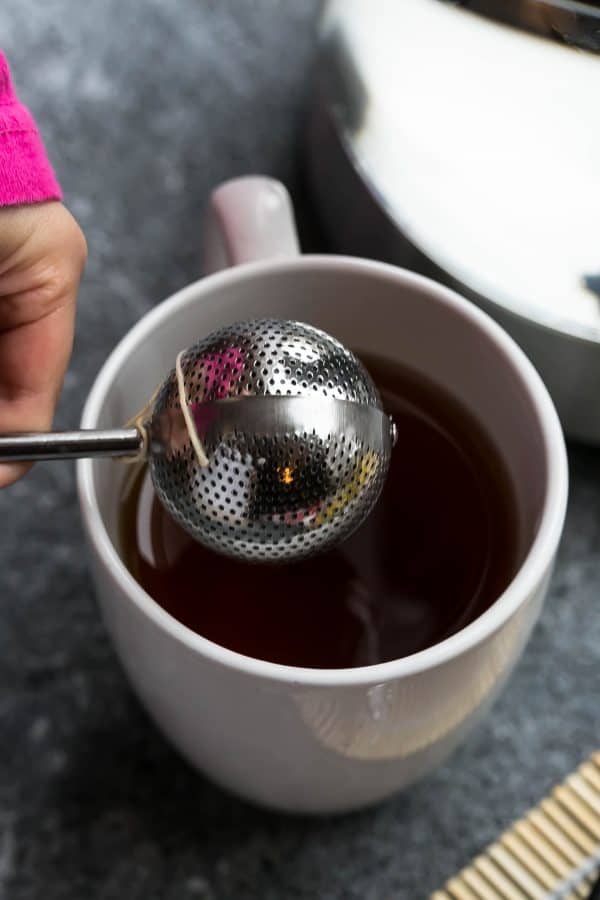 While my tea steeps, I can cook up some bacon for my husband using the handy Microwave Bacon Crisper. It only takes two minutes to make them extra crispy. I love that this allows grease to drain so it's not just crispier, but healthier.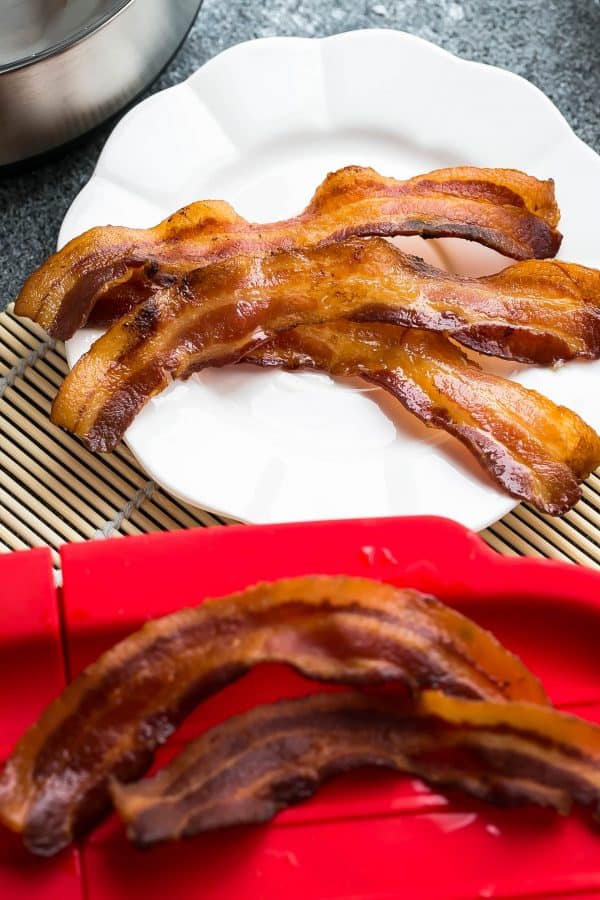 While the bacon is cooking, we can get the eggs ready using the Microwave Egg Cooker. It gives us the choice to have our eggs scrambled or even fried within a minute or less. How awesome is that? I always love sneaking in extra greens like some chopped spinach for some extra nutrients.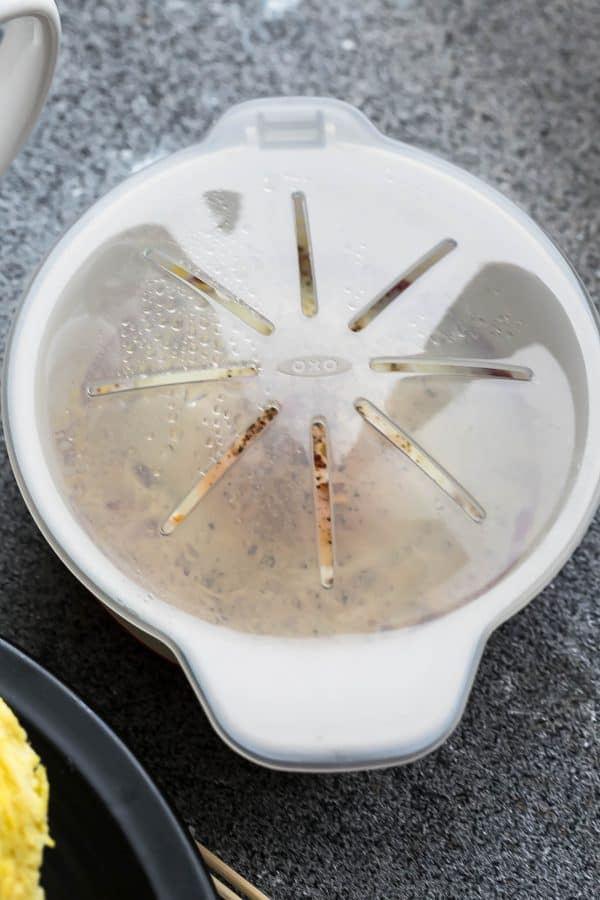 So now in less than ten minutes, it's easy to get a quick and easy breakfast made.
With this Spinach Egg Breakfast Sandwich, you can get a tasty protein packed and filling meal first thing in the morning.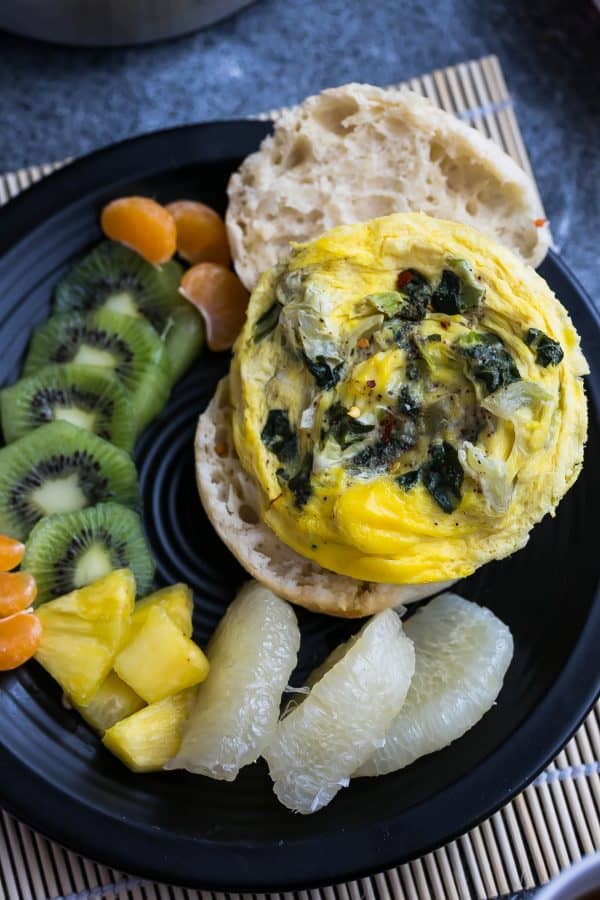 Dislcosure: OXO sent me the tools to help make my mornings easier for their New Year New Breakfast. All opinions are 100% my own.