35 Healthy and Delicious One Pan Skillet Meals are perfect for busy weeknights with just one pan to clean up and only 30 minutes to make!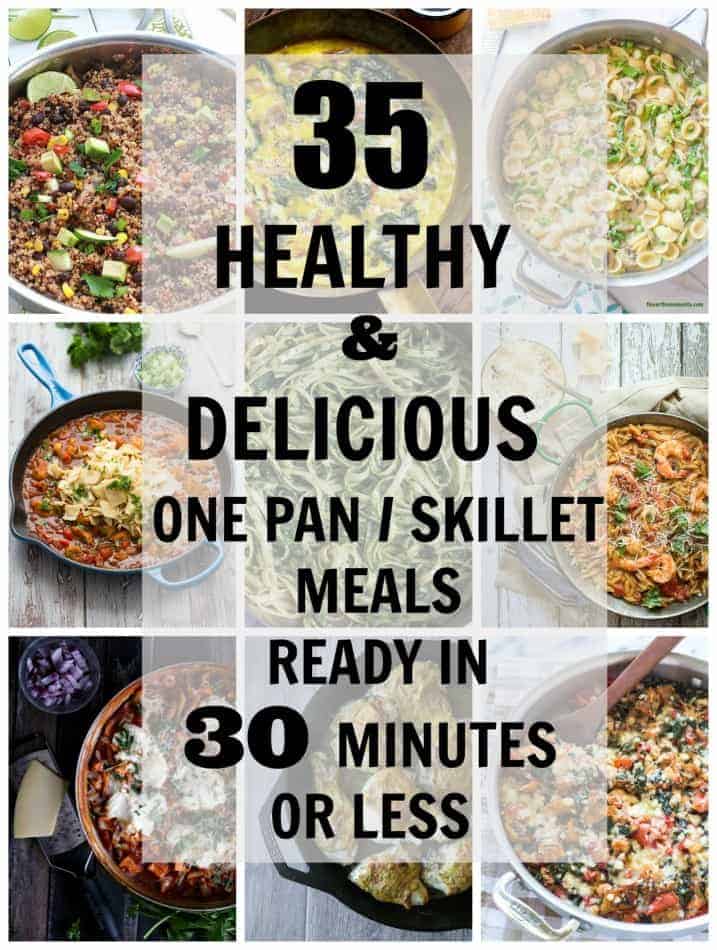 One of the very first dishes I ever learned how to cook when I was younger was made entirely in one pan.  They make meal times so much easier and you can't go wrong with only pot to wash after.
Now that spring is upon us, we'd all rather be outside soaking in the warmer weather and nice sunshine.  That's where skillet and one-pan meals come to the rescue!
I've gathered up 35 Sensational Skillet / One-Pan recipes from my blogging friends that are perfect for busy weeknight dinners.
There's everything from casseroles, pasta, seared meats, veggie meals, stir-fries and breakfast dishes that can be made all in one-pan!
Hope you head on over HERE to Parade to check them out.  Just grab a fork and dig in!
And if you are a fellow lemon lover like myself, don't forget to check out these 15 Desserts for Lemon Lovers HERE.