With all the air fryers on the market, how does one choose which one to purchase?
What is an Air Fryer?
We are big air fryer fans and currently have two. So what are air fryers? Air Fryers are like portable convection ovens that use rapid air technology to fry food instead. This means you can get a crispy coating like a lot of your favorite deep-fried foods without the grease.
POWER AIR FRYER OVEN ELITE:
Today we're going to be focusing on the Power Air Fryer Oven Elite. It's another amazing appliance we love that was developed by Tristar Products.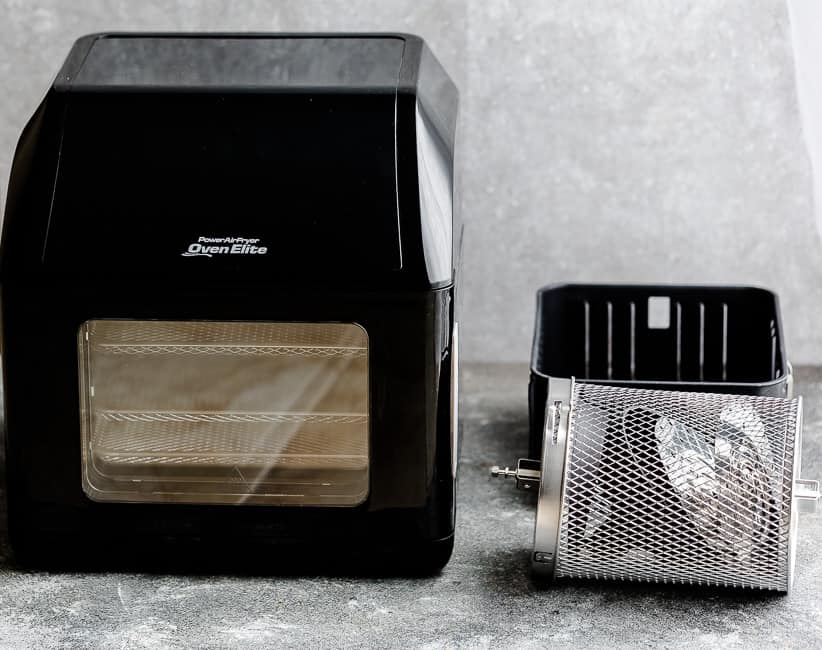 We have another air fryer that is smaller and I love that the Power Air Fryer Oven Elite is more spacious and has 3 separate racks that you can use to cook multiple foods at the same time.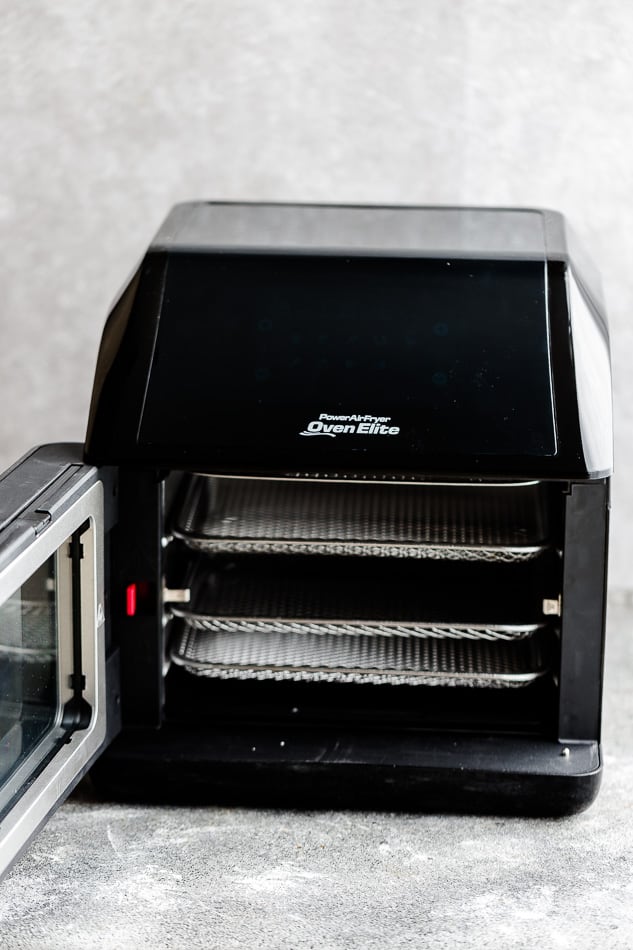 Plus, I love that this appliance is more than just an air fryer. With the Power Air Fryer Oven Elite you can use it dehydrate and my kids are absolutely loving this feature! We've been having so much fun dehydrating foods like fruit, berries, granola, herbs, veggies and jerky.
My kids are obsessed with banana and apple chips and now they can make their own at home to pack into their lunchboxes.
You can even make your own whole roast chicken / rotisserie style in this Power Air Fryer Oven Elite. The chicken comes out perfectly crispy on the outside and tender, juicy on the inside.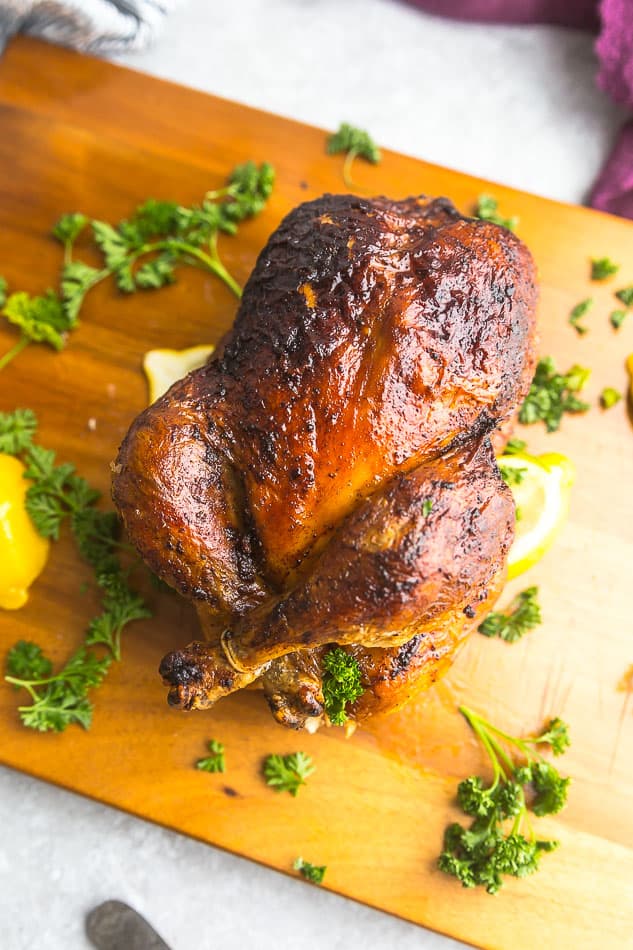 The major selling point for us is that the Power Air Fryer Oven Elite allows you to make all your favorite fried foods without having to use a ton of oil.
These Air Fryer Potato Wedges happen here regularly.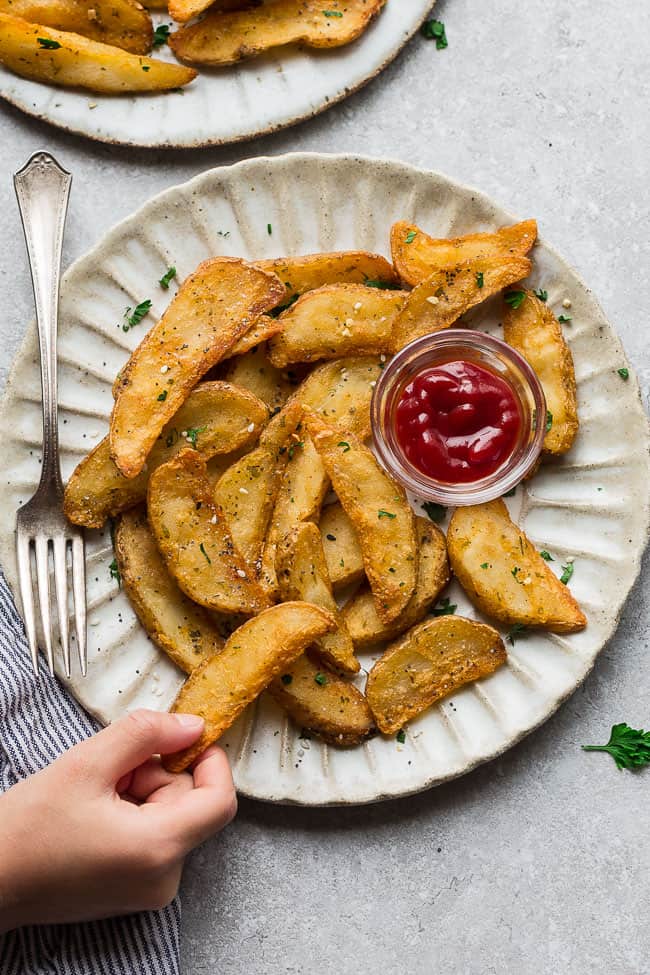 Instead, it uses Rapid Air Technology to cook the food with 360 degrees of super-heated cyclonic air that heats up to 400° F with 1500 watts of Turbo-Cyclonic Power. It gives food a great crispy-fried taste without all the added fat and calories which can mean a more healthy meal.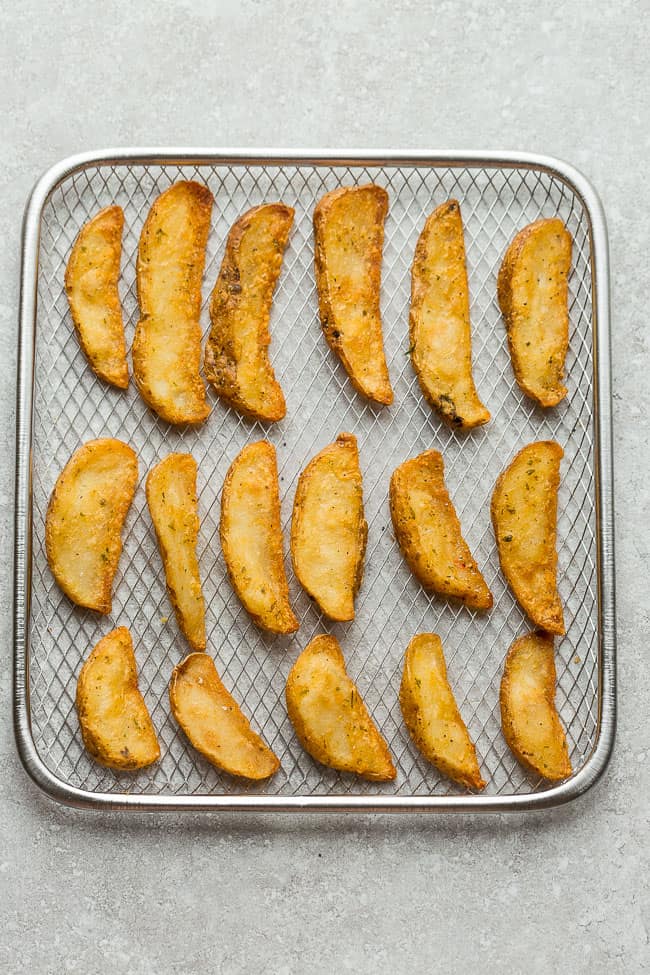 If you have been looking to buy an air fryer, this just might be the one you want to buy, especially if you want something that cooks, dehydrates and can be used as a rotisserie!
The Power Air Fryer Oven Elite can cook a variety of foods, even ones that are not listed on preset menu.
The Preset Cooking Buttons are:
French Fry
Steaks/Chops
Fish
Shrimp
Pizza
Chicken
Baking
Rotisserie
Dehydrator
Reheat
Other features included with the Power Air Fryer Oven Elite:
Crisper Trays that let you cook multiple batches of food at once, rotating Round Basket with matching Fetch Tool for easy handling, Drip Tray to catch juices or oils from your food to make clean-up easy, Rotisserie Skewer Set and Rotisserie Stand, Fry Basket with Handle

3 FREE Eric Theiss recipe books: Dehydration Creations, America's #1 Favorite Fried Food Recipes Revealed & Rotisserie Mastery Cooking Guide to help you get started.
The Power Air Fryer Oven Elite can be a great addition for any kitchen as well as it can make a great gift idea for the holidays coming up! To learn more visit: http://www.powerairfryer.com/features-oven-elite.php