This easy Chicken Chow Mein is the perfect meal for busy weeknights. Best of all, comes together in just 30 minutes and so much better than takeout!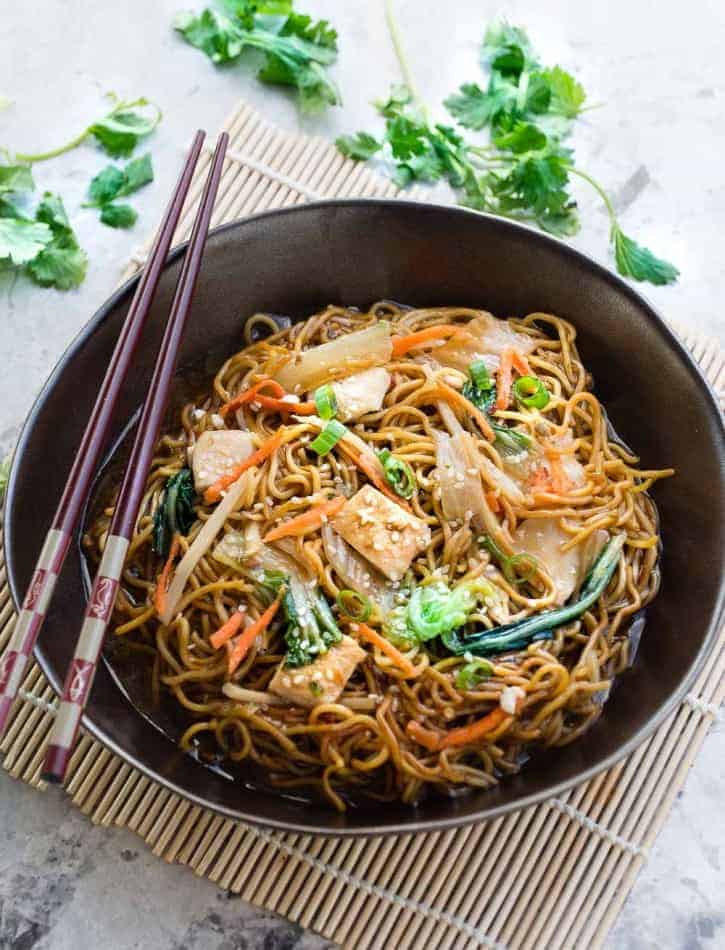 Chicken Chow Mein
is one of our favorite dishes we grew up eating. It's one of those classic Chinese dishes that my parents made whenever they wanted to use up
those lingering vegetables
in the fridge.
It's the perfect easy weeknight dish and it was always a hit with my brothers and I.
There are actually two different ways to make this popular favorite.
My dad loved making this the authentic Cantonese way by deep frying the noodles first but my mom liked the noodles on the softer side – the way they make it at most North American style Chinese restaurants.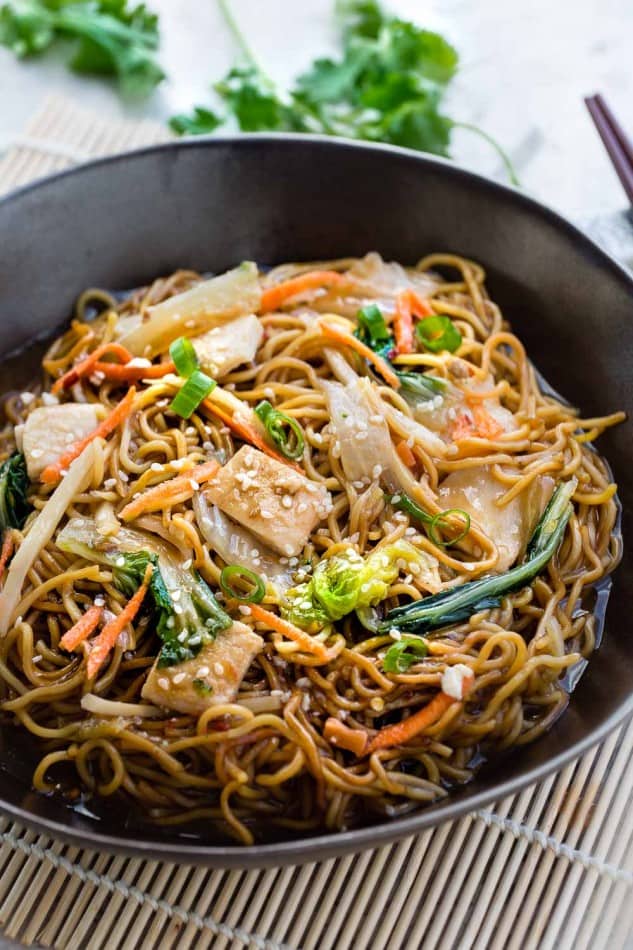 This Chicken Chow Mein is the softer version that you usually find at your local takeout restaurant but since it's made at home, it's so much tastier and better for you!
Add-Ins
The best part about most noodle dishes is that you can easily customize them with other protein or veggies to your liking. I used chicken, snow peas, Shanghai bok choy, red bell peppers and carrots.
If you can't find chow mein noodles, you can substitute with thin spaghetti noodles as another alternative and they work just fine (not authentic by any means but a great substitute).
Any other thin Chinese egg noodle would work well here too. It all gets coated in a rich and savory sauce stir-fry sauce that you'll want to refer to again and again.
Just grab a pair of chopsticks or a fork and dig in!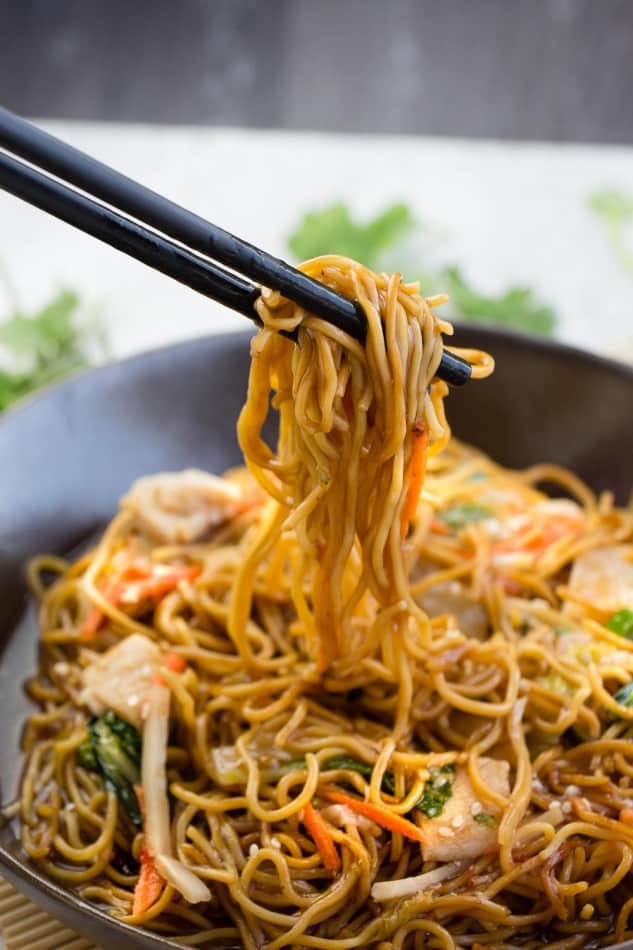 More Asian Recipes:
Healthy Chicken Chow Mein Zoodles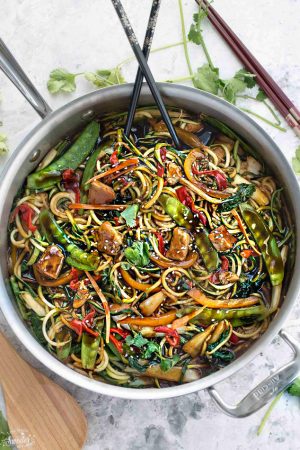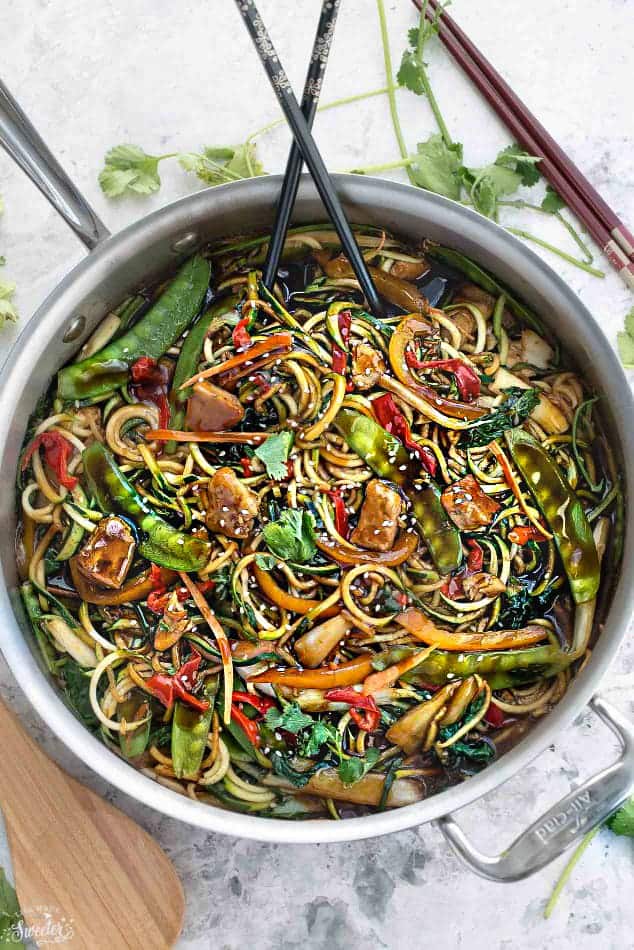 Easy Chicken Lo Mein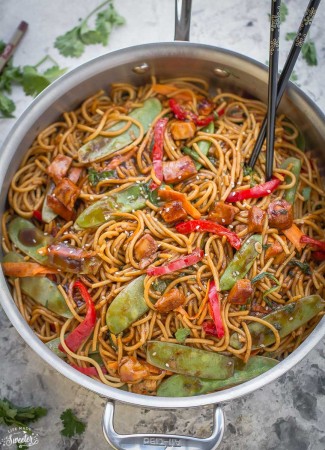 Slow Cooker Sweet and Sour Chicken with Pineapples and Bell Peppers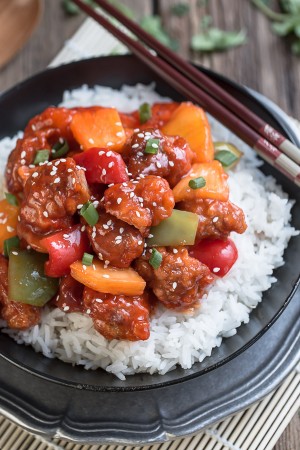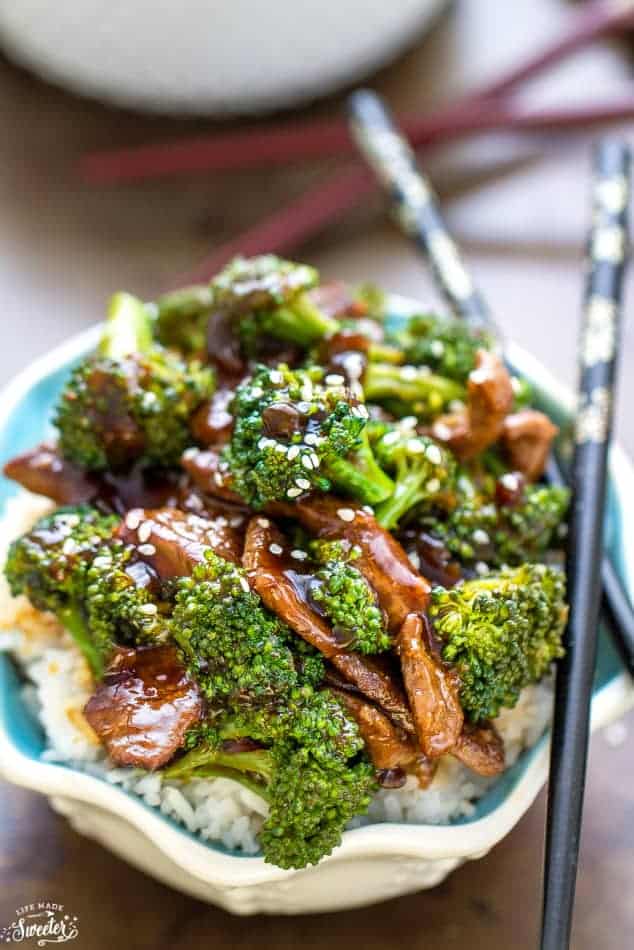 Stir Fried Shanghai Noodles with Ground Pork and Napa Cabbage