Chocolate Frosted Donuts with Sprinkles – soft and pillowy yeasted doughnuts covered with a decadent chocolate glaze and festive sprinkles.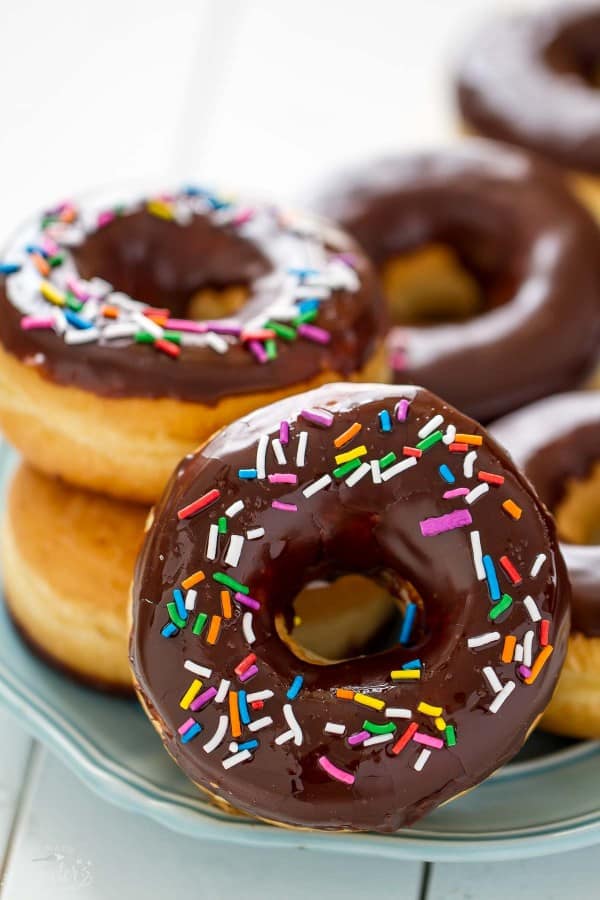 It's
National Doughnut Day
and I'm celebrating with my fellow #FoodHolidayBloggers with these
Chocolate Frosted  Donuts with Sprinkles.
The hubs is CRAZY about doughnuts particularly the soft, pillowy and deep-fried ones so today, I'm sharing a classic yeast version which is my husband's absolute favorite!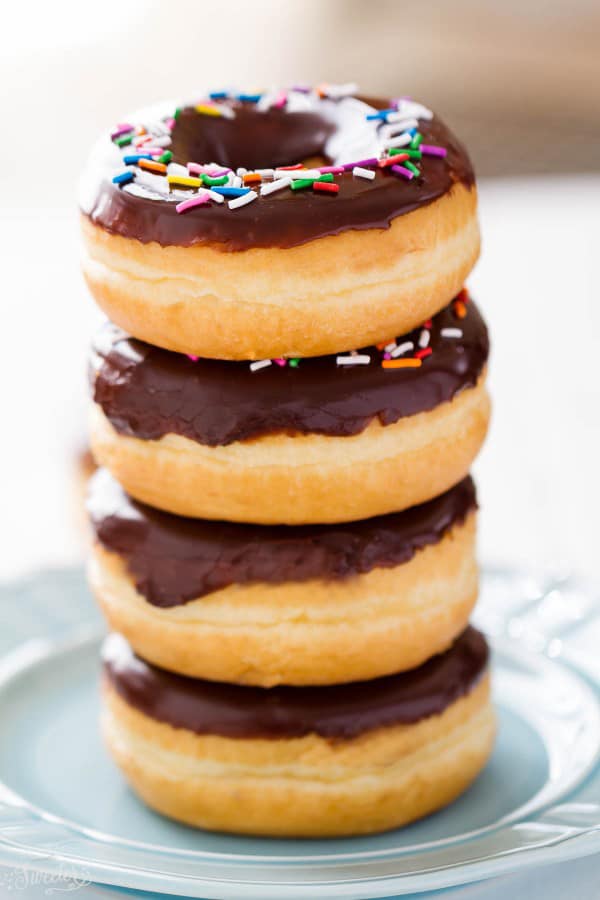 The last time we
deep fried donuts
, I used the canned biscuit rolls which were super super easy. This time around, the homemade dough requires a little bit more work but it's still fairly simple.
Just toss all of the ingredients for the dough into the bowl of a standmixer to combine. Then once the dough is formed, it does need some time to rise but this is when you can whip up the decadent chocolate glaze.
Once the dough is ready, roll it out to about 1/4 inch thick then cut into shape using a round doughnut or biscuit cutter.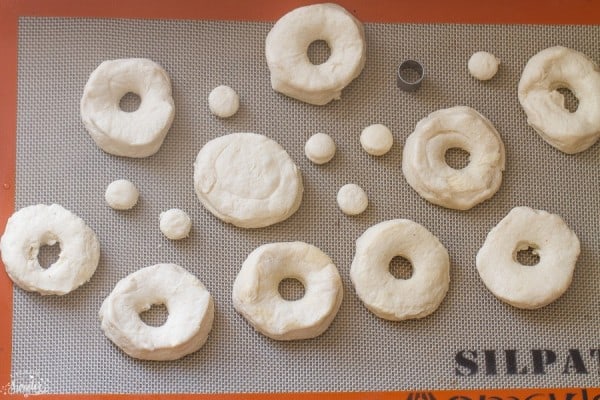 The dough sits for another 15 to 20 minutes then you only need to fry them for about a minute on each side until they're golden.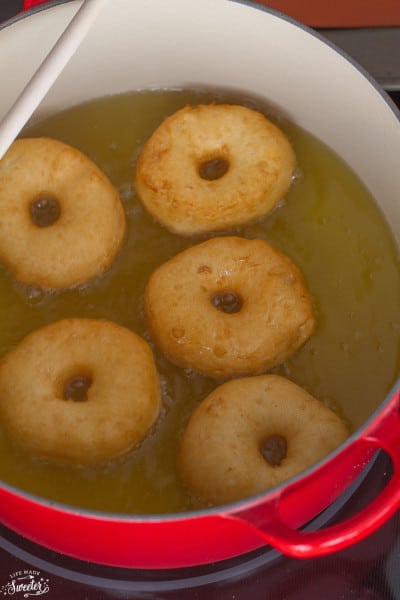 Once they've cooled down, spread on some chocolate glaze and a healthy dose of sprinkles.