Honey Lime Salmon (Grilled or Oven Roasted) is an easy summery dish that is perfect for busy weeknights. Best of all, it's covered in a delicious honey and lime butter sauce that is sweet, tangy and full of flavor.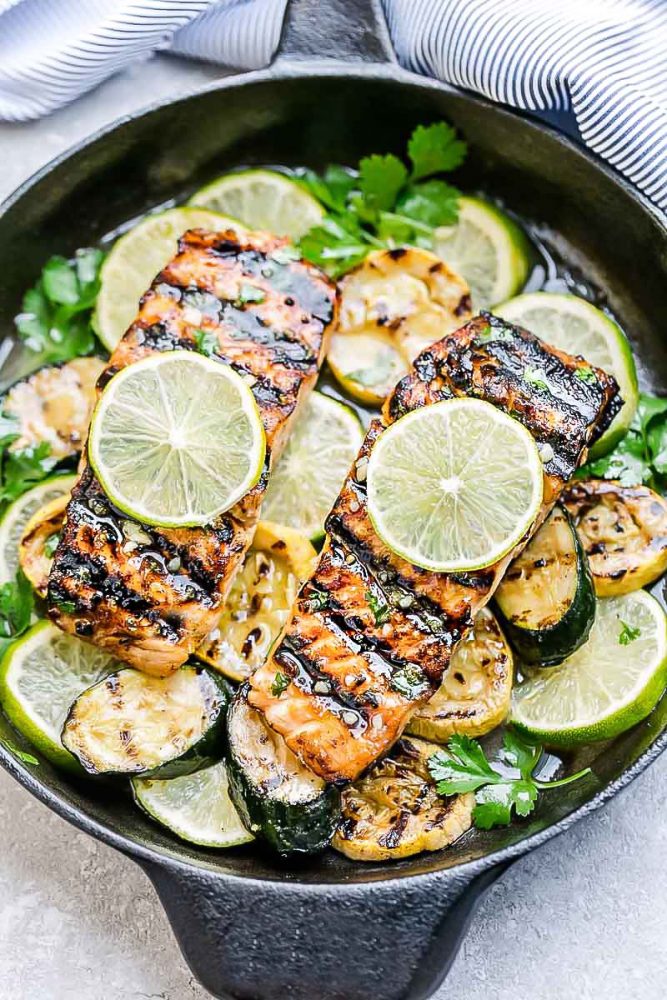 Pin for later AND follow my Recipes Board on Pinterest for more easy dinner recipes!
It's officially summer which means we've been grilling a ton lately.
We make salmon at least twice a week here and this Honey Lime Salmon is one of our favorite go-to dishes. It's healthy, tasty and I love how easy it is to prepare. The best part though? You can make it on the grill in the summer or in the oven during the winter.
The salmon is marinated in a sweet and sticky honey lime glaze and you can serve it with whatever veggies you have on hand.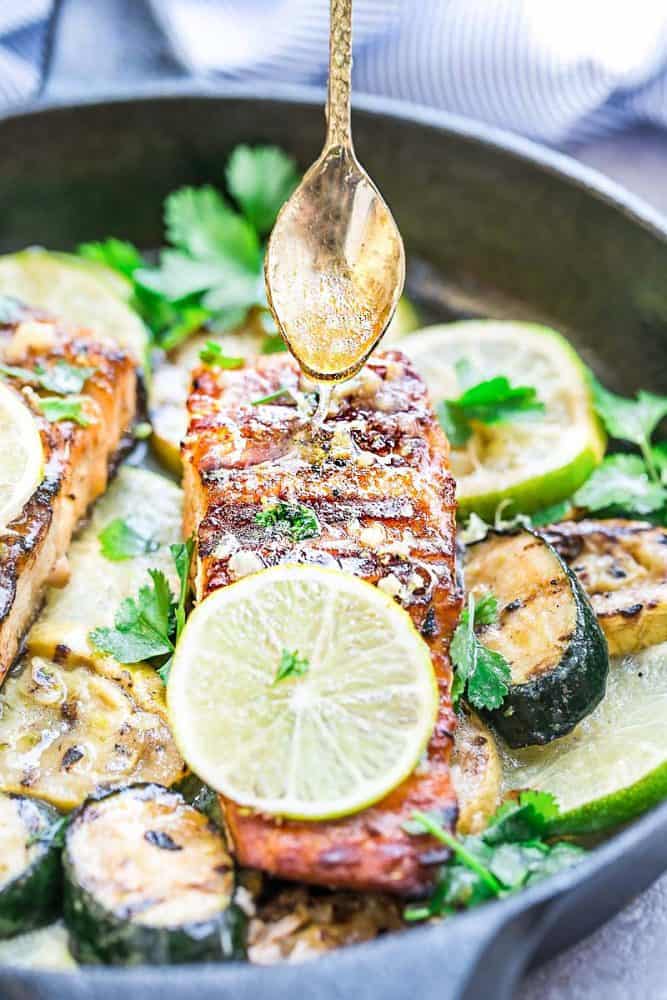 How to make this Honey Lime Salmon on the grill
If you've never grilled salmon before, you totally have nothing to fear.
The easiest way is to place the salmon on a piece of parchment paper and then wrap with another layer of heavy duty foil. It makes clean up a breeze and the foil seals in all that sweet and tangy flavor as it cooks.
Or you can also place the salmon directly on the grill to get the pretty grill marks. Just preheat your grill for a few minutes on medium high heat and be sure to oil your grill generously. This prevents the salmon from sticking too much. Then cover the grill and cook for about 3-4 minutes, or until you see grill marks.
Use your tongs along with a wide spatula to help you gently remove from the grill.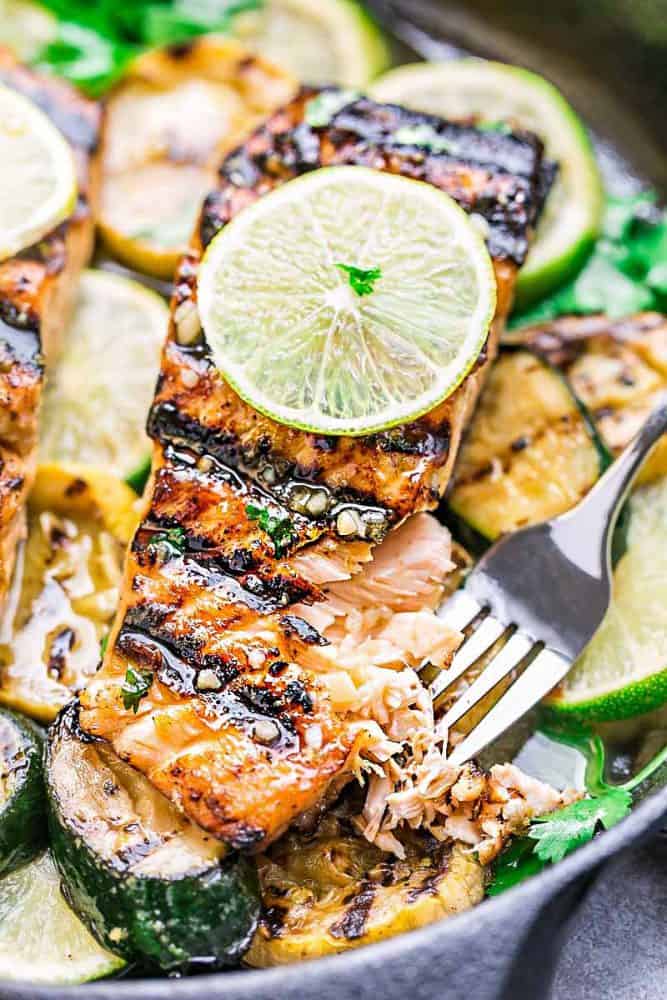 Serve with some lime slices, a sprinkle of chopped herbs and grilled veggies of your choice and you've got a great meal to add to your dinner rotation!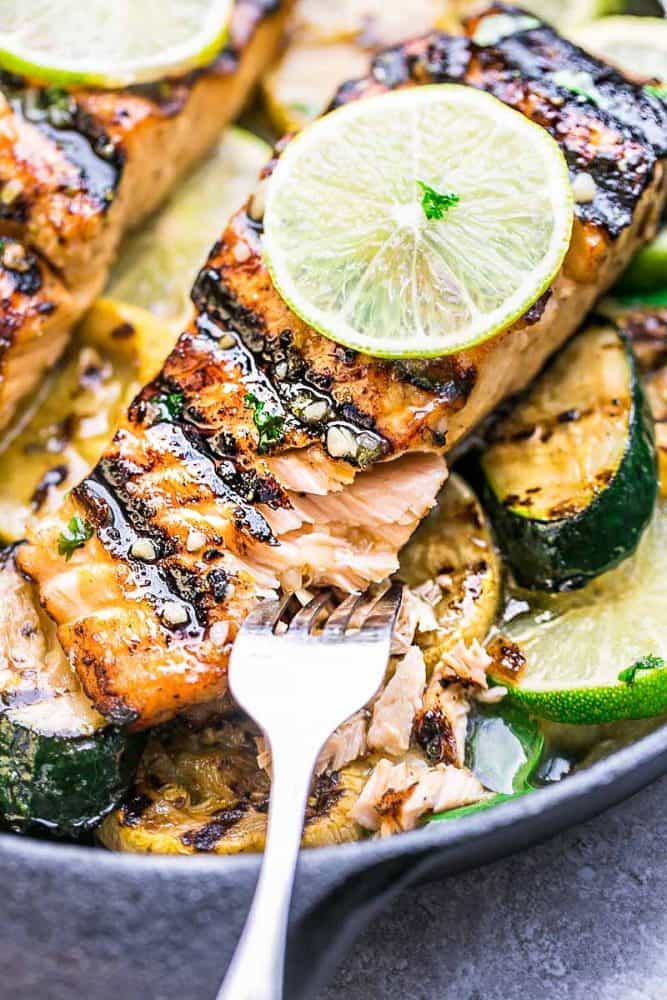 This honey lime salmon can also be made ahead of time for meal prep Sunday.
Divide everything out into lunch containers to enjoy them throughout the week.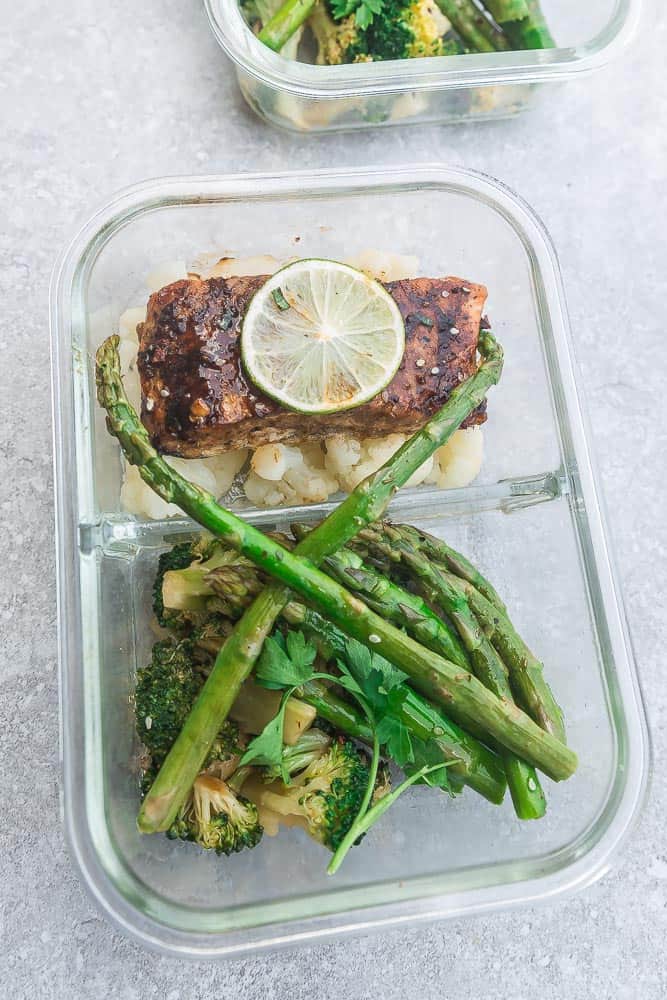 Recipe first appeared on The Recipe Critic
More salmon dishes: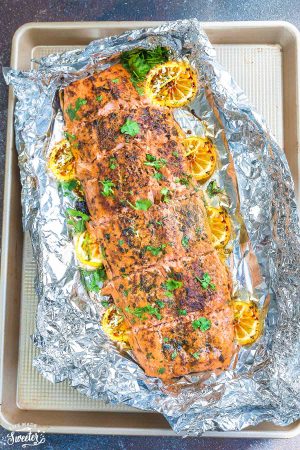 Pineapple Orange Teriyaki Salmon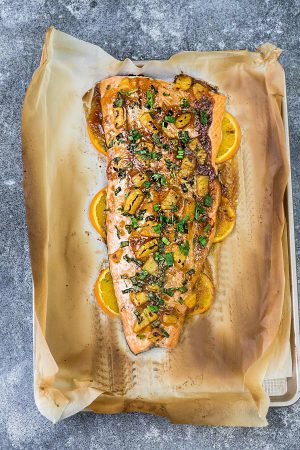 Baked Orange Sesame Salmon in Foil