Honey Roasted Carrots with Herbs is an easy side dish recipe that's perfect for potlucks, holidays and any busy weeknight. Best of all, you can easily customize it with your favorite seasonings. 
Easy side dishes are one of my favorite things to make when we're having a big gathering. They're super simple and I love making a bunch since they take no time at all to make!
And the best way for me to get my kids excited about their veggies, is roasting them in the oven. (This Lemon Parmesan Roasted Asparagus and Rainbow Roasted Veggies are among our favorite!)
They get tender and caramelized with the most incredible flavor in them.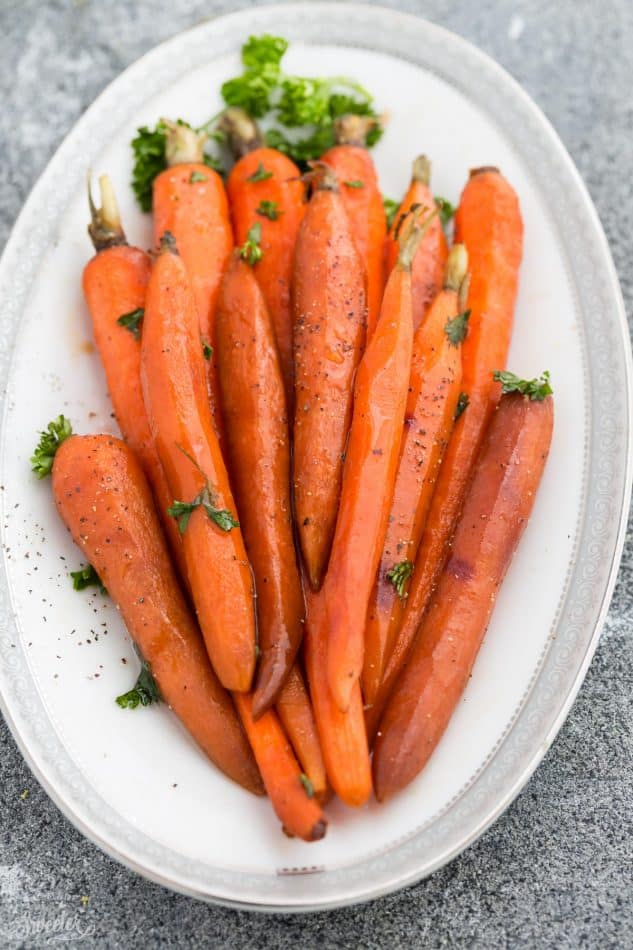 These Honey Herb Roasted Carrots are not only simple to make but they are also so pretty to look at. I always try to pick up rainbow carrots whenever I see them but any carrots will work.
Just keep in mind that thinner carrots will cook faster than the thicker ones so if you got a bag of the long thin carrots cut back the time as needed.