Looking for simple ways to naturally boost the immune system? This list of natural immunity boosters for our family is super helpful for maintaining a good immune system. Not only have these ingredients been around for several centuries, but they are super cost-friendly and easy to find!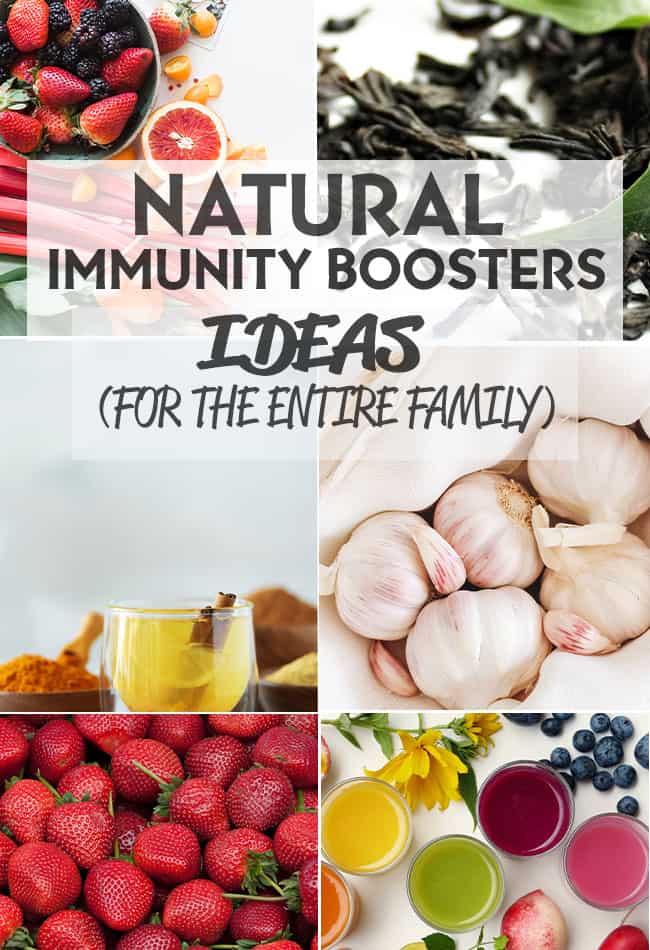 PIN HERE for later and follow my boards for more recipe ideas
Wondering what foods that boost the immune system all year round and not just during cold and flu season? Here are a few of our favorite foods that our family uses to help us stay healthy and speed up the healing process.
WHAT NATURAL IMMUNITY BOOSTERS SUPPORT MY IMMUNE SYSTEM?
There are a lot of different ways to support the immune system. Our family likes to naturally support our immune systems by incorporating healthy foods into our bodies. The list is endless when it comes to foods that are natural immunity boosters, and many of these foods you probably already have in the kitchen.
Here are some of the immune boosting foods that we like to use to help boost the immune system:
Foods that are rich with Vitamin-C
Herbs and roots
Medicinal mushrooms
Probiotics
Adaptogens
Disclaimer: As always, make sure to consult with a health-care provider before introducing new supplements or herbs into a specific diet.
VITAMIN C TO BOOST THE IMMUNE SYSTEM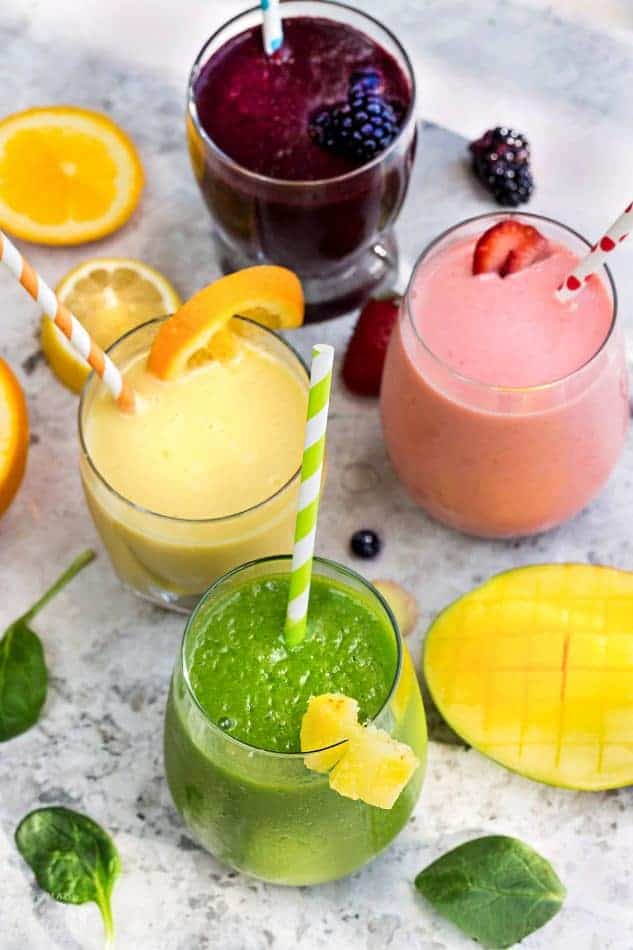 WHAT NATURAL FOODS ARE CONSIDERED IMMUNITY BOOSTERS?
There are a variety of foods that contain high amounts of vitamin-C! The general rule of thumb we use is to increase any fruit or vegetable that is super bright and vivid in color.
Vegetables that are high in vitamin C that can boost the immune system:
Bell peppers – orange, yellow, green, or red
Broccoli
Sweet potatoes
Our favorite fruits that can boost the immune system:
Oranges
Cantaloupes
Kiwis
Papayas
Strawberries
Tomatoes
It is so easy to take care of our bodies with these simple foods! Whether these vitamin-C foods are raw or cooked, they will certainly bring a variety of immune-boosting benefits. Whether we are implementing these foods into our diets via soups, smoothies, or salads, we are doing our bodies justice.
WHAT OTHER FOODS CAN I USE AS NATURAL IMMUNITY BOOSTERS?
GINGER
We use ginger root all the time. It is an herbaceous plant, and the root is used in various forms for recipes and folk-medicine. Known as ginger root, this "spicy" root can be used for all types of cuisines and preventatives, but it can also be used to boost the immune system.
WHAT ARE THE OTHER BENEFITS OF GINGER?
Aids in digestion
Temporarily relieves nausea
Anti-inflammatory effects
Ginger extract can be supportive by reducing risks of certain bacteria
Ginger can be enjoyed as a tea. Simply grate the flesh of the root over a cup of water and enjoy.
OTHER WAYS TO ENJOY GINGER AS A NATURAL IMMUNITY BOOSTER
Take ginger as a supplement
To turn the flavors up, throw it into your favorite recipes
Juice ginger to create a healthy homemade tincture
GINSENG
Ever heard of ginseng? This root is commonly used in eastern medicine. This root has a variety of great benefits such as reducing inflammation and increasing energy levels. Ginseng has a comfortable amount of antioxidants, and it is commonly used to increase immune system functions. Not only will it boost energy levels, but it will keep the body healthy, too.
HOW DO I ADD GINSENG INTO MY DIET?
There are a variety of ways to enjoy the benefits of ginseng. Ginseng root can be consumed either raw or steamed.
To make a tea, simply steep sliced ginseng in a pot of water and steep for several minutes. Use a tea bag or strainer for this.
Encapsulation or oil-based. A lot of online and health-food stores offer ginseng supplements, tablets, and oils. Get it delivered to your doorstep!
Add raw ginseng to soups or stir-frys. How's that for boosting the immune system?
GARLIC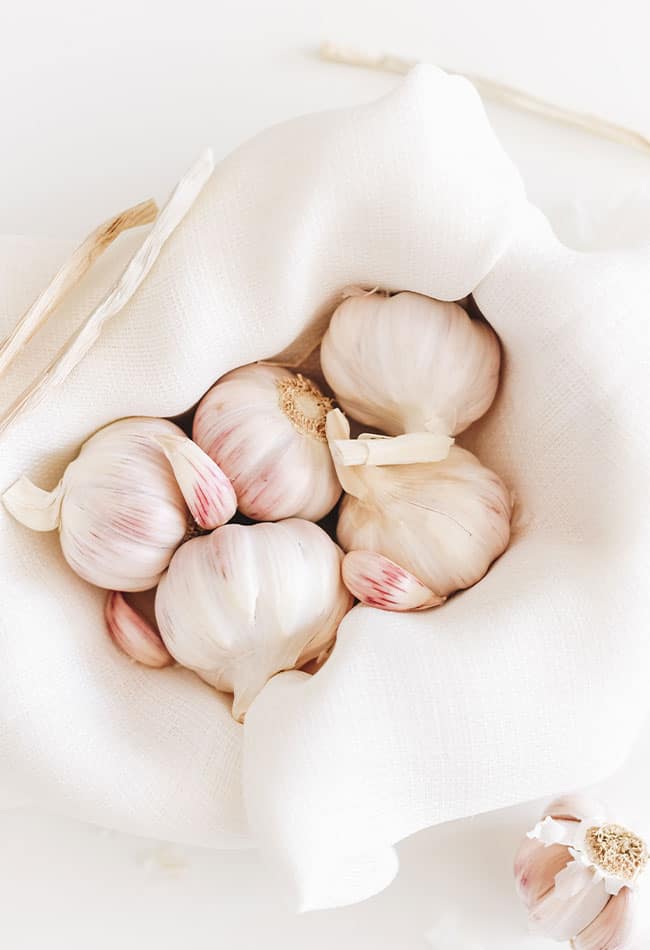 Raw garlic is super helpful to have when trying to naturally boost the immune system. When raw garlic is crushed, something known as allicin is produced. Allicin is an enzyme that contains various anti-inflammatory and antioxidant properties. This healthy enzyme can be super helpful for optimal health.
AN IMMUNE BOOSTING DRINK WITH GARLIC
One of our favorite ways to enjoy raw garlic is to mix it with hot water, lemon, and honey. Simple to create, this beverage contains ingredients that are probably already in the kitchen! If consuming raw garlic, let the garlic oxidize for at least 30 minutes prior to consuming.
PROBIOTICS
Did you know that probiotics are micro-organisms that enhance internal gut flora? They are one of our favorite ways to stay healthy throughout the entire year, probiotics are definitely well-known for being immunity boosters. Not only do probiotics make our stomachs feel amazing, but they offer a variety of benefits.
A healthy gut means a healthy body, so we are all about the ingestion of probiotics. These miracle workers are great for boosting the immune system and also come in handy while on any antibiotic.
Probiotics are usually taken in capsule form, but they can ALSO be derived from certain foods. Amazing, right? Discover naturally occuring probiotics in this list of foods:
Yogurt
Kefir, which is a fermented drink
Saurkraut
Kimchi
Kombucha
Pickles
GREEN TEA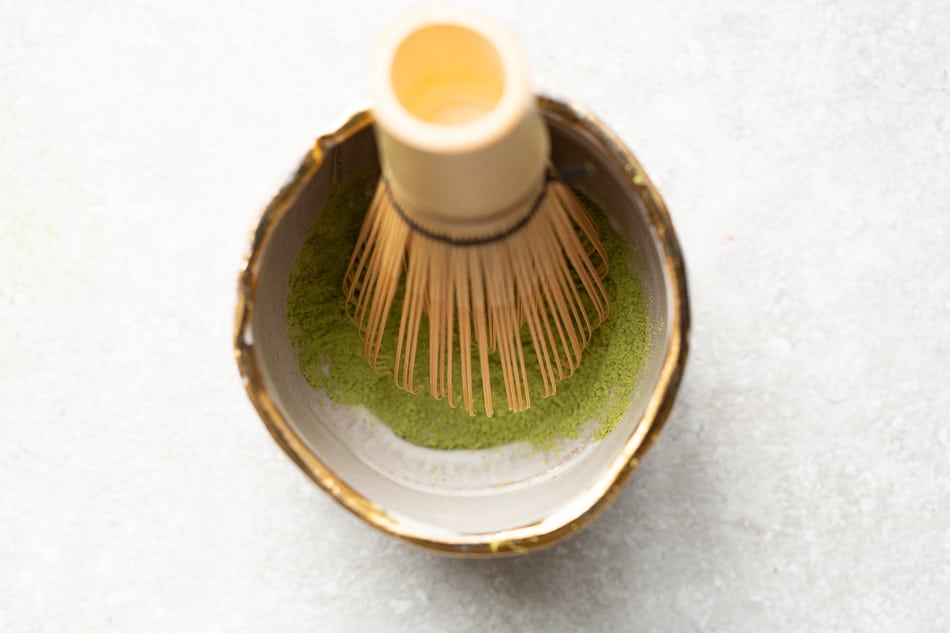 Green tea is seriously one of our favorite beverages. Known for being healthy and detoxifying, green tea is a well-known secret that has been around for a long time, and it is used by cultures around the globe.
This green tea is an immune-boosting beverage that is rich with antioxidants, and it contains L-Theanine, which is responsible for the "calming" effect we often experience while we drink it.
One of our favorite type of green tea is matcha. We enjoy a matcha latte often and love it just plain or with just a splash of unsweetened almond milk.
It's also important to be cautious with how much you consume per day, since green tea does contain caffeine.
WHERE CAN I FIND GREEN TEA?
Amazon
Whole Foods
Thrive market
Kroger
Sprouts
APPLE CIDER VINEGAR AS A NATURAL IMMUNITY BOOSTER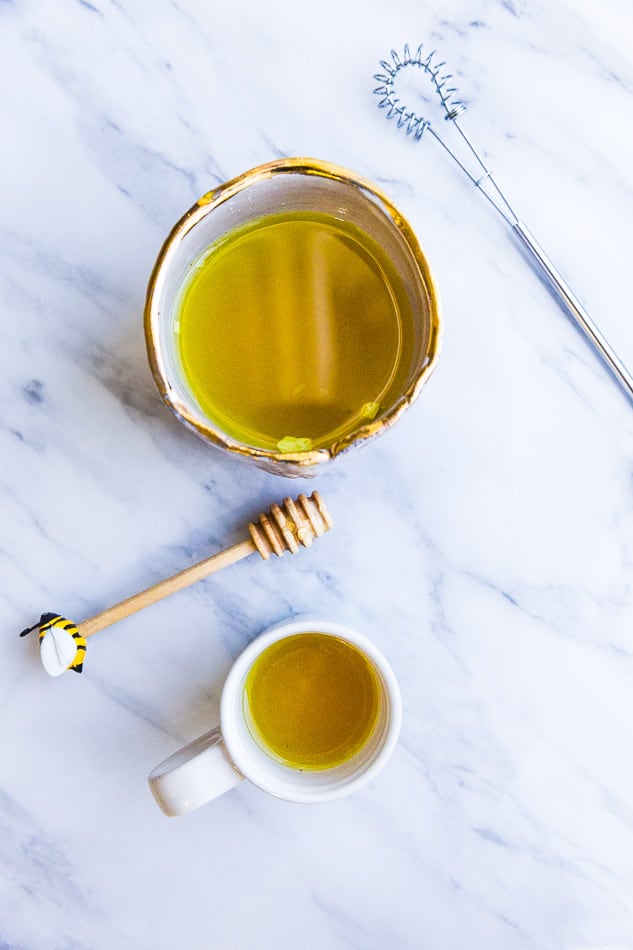 Apple cider vinegar is an ingredient we like to keep around in our pantries. This type of vinegar is high in antioxidants. Studies indicate ACV could even reduce cholesterol. This apple vinegar is amazing for cooking, and it is beneficial to ingest by itself, too.
Make sure to grab apple cider vinegar with "the Mother".
WHICH WAYS CAN I USE APPLE CIDER VINEGAR FOR IMMUNE SUPPORT?
Include vinegar in an elixir with lemon juice, ginger, garlic, water, and turmeric!
Drink ACV shots every morning. Careful, the flavor is pungent.
Incorporate ACV into favorite recipes or smoothies.
Looking for a way to ingest ACV? Then try these amazing Immune Boosting Shots!
MUSHROOMS AS NATURAL IMMUNITY BOOSTERS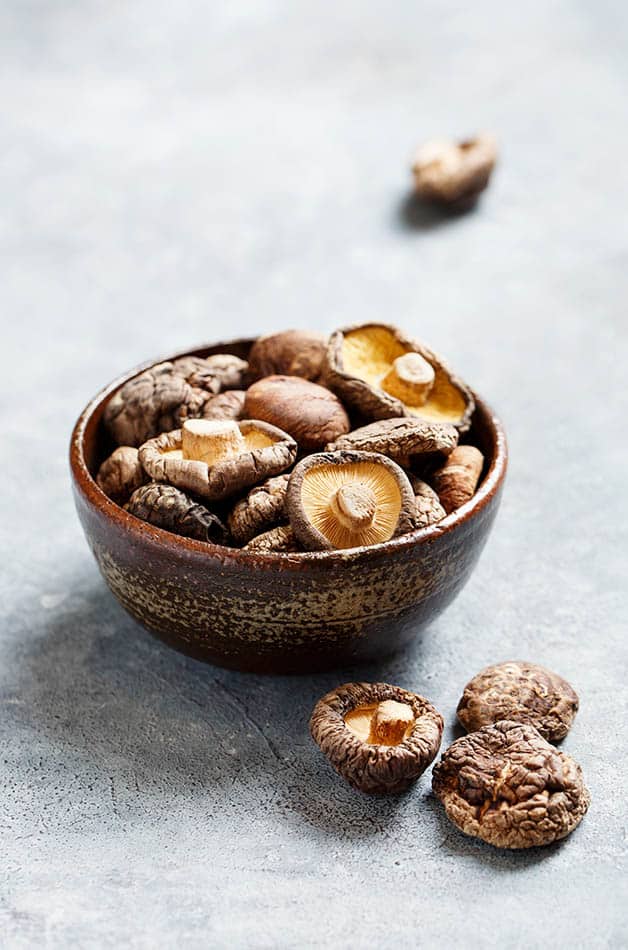 Did you know that mushrooms are some of the most amazing foods that could ever exist. Loaded with phytonutrients, medicinal mushrooms are great natural immunity boosters and can be typically found on a walk in the forest or backyard. Super easy to incorporate within most diets, medicinal mushrooms are known for the benefits they have to offer.
WHICH MEDICINAL MUSHROOMS CAN I USE?
Chaga, also known as Inonotus obliquus
Cordyceps, also known as Cordyceps militaris
Lion's Mane, also known as Hericium erinaceus
Reishi, also known as Ganoderma lucidum s.l.
Turkey Tail, also known as Trametes versicolor
WHERE CAN I FIND EDIBLE MUSHROOMS?
Edible mushrooms can be found at most online health-food stores in addition to any local health-food store such as Sprouts or Wholefoods. Something amazing about edible mushrooms is that they can be found on any nature walk in a local forest. Always be cautious when identifying edible mushrooms by using a mushroom guide!
CHAGA
For decades, chaga mushrooms have been used to support the immune system. These edible mushrooms are most commonly found growing on the bark of birch trees in cooler climates, and they can be spotted around most of the world.
Although chaga mushrooms are unpleasant to the human eyes, they are LOADED with antioxidants and fiber which can help boost the immune system.
These are some of our favorite methods for ingesting these mushrooms:
Take chaga mushrooms in capsule form
Make a tea
Blend dehydrated chaga powder in smoothies or soups.
CORDYCEPS
Traditional Chinese medicine has utilized the great benefits of cordyceps for many centuries. Traditionally used as adaptogens (forms of herbal medicine), cordyceps mushrooms are known for boosting energy and immune system levels.
This type of fungus known as a super-food all thanks to the polysaccharides, aka beta-glucans, and it is also commonly used for boosting the overall endocrine system.
Curious about how to incorporate cordyceps mushrooms into your diet?
Enjoy cordyceps as a supplement in capsule form.
In whole mushroom form, which we can blend into smoothies or soups.
This mushroom can be enjoyed in tea or tinctures.
LION'S MANE
Lion's Mane mushrooms are very popular and commonly used around the world. Naturally occurring, these mushrooms are filled with all types of benefits. How many times have you discovered a lion's mane mushroom on a tree while on a walk? Did you know this type of mushroom is totally edible and contains great benefits?
And they are awesome natural immunity boosters because they contain a variety of antioxidants, which are great for reducing inflammation.
These are the ways we can incorporate lion's mane mushrooms into our diets:
Enjoy lion's mane mushrooms in capsule form.
Lightly sauté the mushroom in a neutral vegetable oil to taste the amazing flavors of this mushroom. This mushroom is also great in soups or eggs!
Lion's mane can be enjoyed as a tea or tincture.
REISHI MUSHROOMS
Can be found growing on trees in most humid and warm regions. Very popular and commonly used, reishi mushrooms are jam–packed with healthy compounds such as triterpenoids, polysaccharides and peptidoglycans, which are mostly responsible for optimal immune system function in addition to overall health.
These medicinal mushrooms are commonly used for promoting good cardiovascular health in addition to coping with high stress levels. It is no secret when we say reishi mushooms are great for the immune system and body.
Ways to enjoy reishi mushrooms:
Enjoy the mushrooms in tea. Simply steep the dehydrated mushrooms in a strainer for about five minutes to enjoy the earthy benefits.
As a supplement or tincture. Most health food stores (online and in-store) sell reishi supplements or tinctures in the vitamin sections.
Add it to your coffee. We are serious! We love the packets from Four Sigmatic for this method.
TURKEY TAIL MUSHROOMS
Ever wonder what those mushrooms you see growing on trees that look exactly like…well, turkey tails? Well those are turkey tail mushrooms. Did you know these medicinal mushrooms have so many benefits and can help boost the immune system? This particular species of mushrooms is utilized all around the world due to the wonderful perks it has to offer.
Beautiful in color, turkey tail mushrooms are immunologically active and the most commonly studied mushrooms. The polysaccharides are known to naturally boost the immune system which reduces the chances of various illnesses. Turkey tail mushrooms contain antioxidants which are great for anyone!
Curious about how to eat these mushrooms?
Cut fresh turkey tail mushrooms into small pieces and place in a pot of water. Simmer for about an hour. Strain the mushroom pieces. Enjoy
Incorporate turkey tail mushrooms into stir-fry recipes that are  loaded with vegetables.
Enjoy turkey tail mushrooms in capsule form. There are a ton of turkey tail supplements out there!
HERBS AS NATURAL IMMUNITY BOOSTERS
Over several years, herbs have been used all around the world for the potential benefits they have to offer. Common in most eastern medicines, herbs are known to increase both physical and mental health.
MILK THISTLE
An herbaceous plant that is considered edible and has been present around the world for several years. This herbal immune booster contains a flavonolignans known as silymarin, which is responsible for providing the antioxidants, cardio-protective, anti-inflammatory properties.
This herb is known for providing:
Healthy skin
Optimal liver health
Anti-inflammatory properties
WHERE CAN I FIND MILK THISTLE? HOW SHOULD I TAKE IT AS AN IMMUNITY BOOSTER?
Milk thistle supplements can be found at most online and health-food stores. Another way to ingest milk thistle is by consuming seed powder made from seeds . To create the seed powder, grind or blend the seeds in a coffee grinder or blender. Sprinkle the milk thistle immune-boosting powder in smoothies.
ASTRAGALUS
Used to help boost the immune system, and it has been used in Chinese medicine for decades. This powerhouse plant is known as a protective shield and it increases energy levels!
This beneficial herb can be used in a variety of recipes such as soups and stews, and it can also be taken as a supplement. We love to find this herbal immunity booster online in addition local stores such as Sprouts or Trader Joe's.
OREGANO OIL AS A NATURAL IMMUNITY BOOSTER
A powerful ingredient that is filled with great benefits. Extracted from Oregano, oregano oil is used to boost the immune system and filled with antimicrobial properties which are great for fighting off illnesses.
The extract of oregano can be found at most online health-food stores in addition to local stores. Located with the vitamins, oregano oil can be enjoyed in capsule or oil form. If using the oil, just put a few drops under the tongue to introduce the carvacrol and thymol into the body.
OLIVE LEAF
Has been used to prevent several types of viruses and illness. Olive leaf is a great immunity booster because it contains powerful agents such as oleuropein and calcium elenolate, which are believed to fight infections.
Plus, olive leaf can be ingested as a tincture or supplement. Easy to find at most online health-food stores, olive leaf extract is definitely a keeper around the house. Not only is olive leaf extract a natural immunity booster, but it is totally cost-effective.