Slow Cooker / Crockpot Meatloaf makes the perfect comforting meal! Best of all, it's so easy to customize with whatever veggies you have on hand.
Pin for later AND follow my Recipes Board on Pinterest for more authentic Asian Recipes!
To stay up to date with my latest posts as soon as I post them, you can follow me on Feedly.
Now that the weather is getting chillier, my slow cooker has made a regular reappearance in our kitchen. I love how helpful they are. You just throw the food in and then several hours later – dinner is ready 🙂
It really doesn't get much easier than that. They're also great for lazy Sunday's when you just want to lounge around and not have to worry about slaving away for a great meal which means more time to spend with loved ones:)
My husband is a big meat eater and has come a long way since I met him. He has ow incorporated a lot more veggies and fruit into his diet. But if it were up to him, he would choose a hearty meaty meal everyday.
Since this is his birthday week, he made a special request for meatloaf.
I've made meatloaf for him many times in the past, but since yesterday felt like a lazy Sunday, I thought it would be a great opportunity to test one out in the crock pot.
I adapted a few recipes I found and used a combination of ground pork and beef and some homemade seasoned bread crumbs but feel free to use any breadcrumbs you have.
The sauce was made with ketchup, Worcestershire sauce, dijon mustard, brown sugar and red wine vinegar.  I also snuck in some diced veggies for good measure.
This was the easiest no fuss meatloaf I have made since I didn't have to worry about it getting overcooked in the oven.  I loved that I didn't have to check on it for a few hours after throwing everything into the crock pot set on low.
The hubs even said this was the juiciest and most tender meatloaf I have ever made and couldn't get enough of it. There are still
Slow Cooker / Crockpot Meatloaf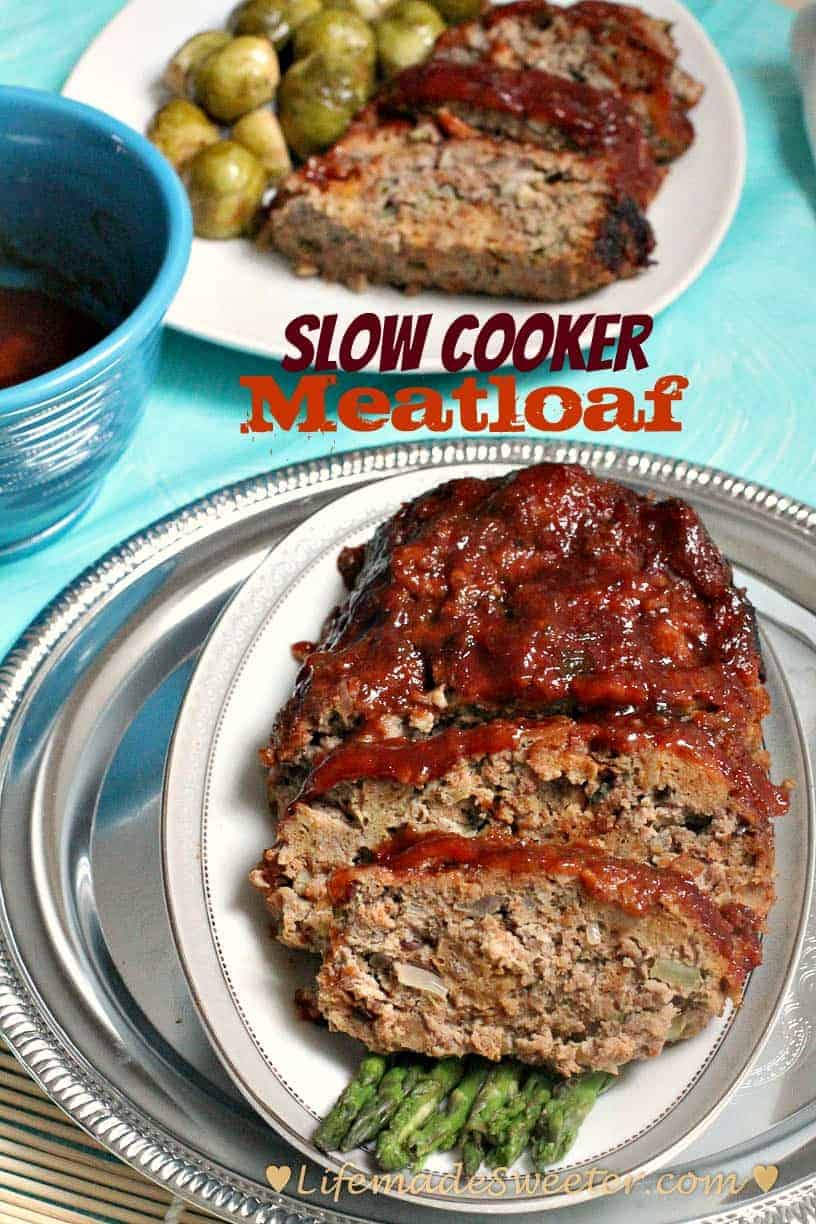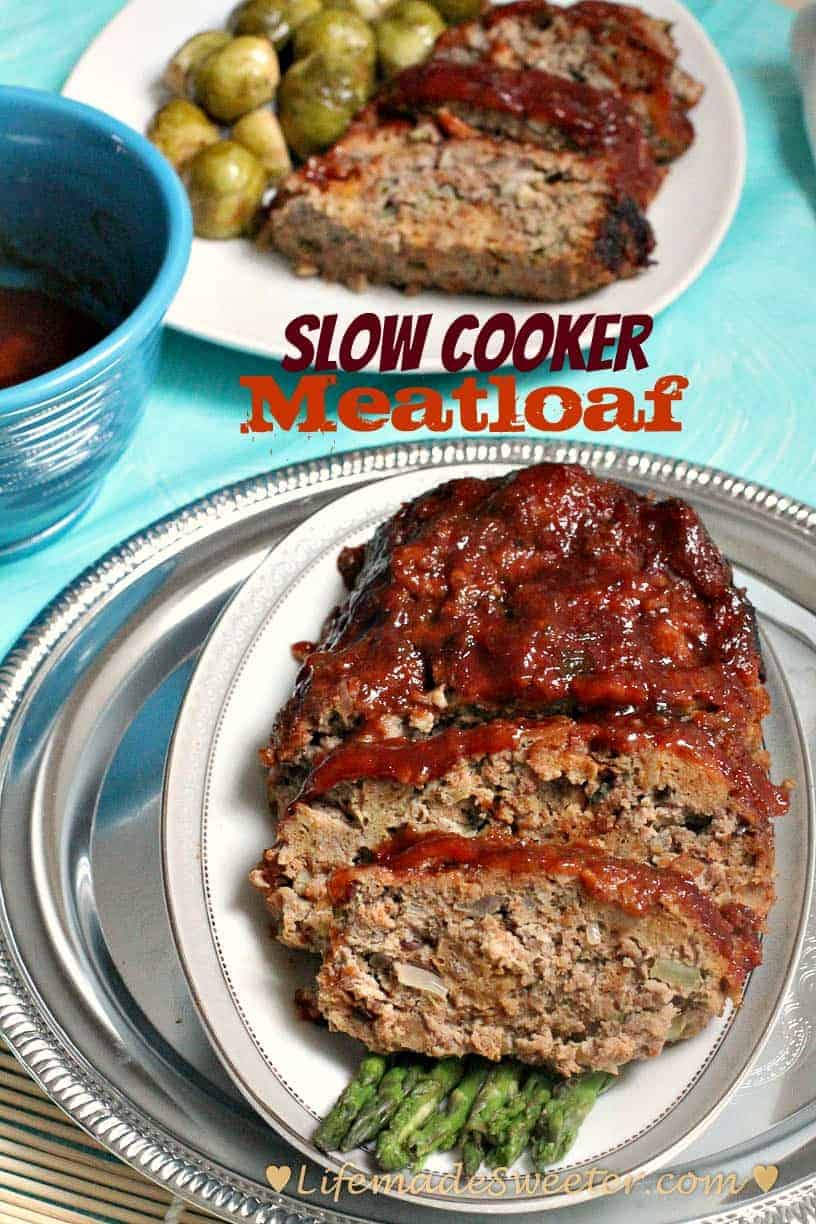 Ingredients
2

large eggs, beaten

2/3

cup of milk

1/4

cup of ketchup (I used Heinz with great results)

2

teaspoons of Dijon mustard

1

teaspoon of hot sauce (I used Frank's)

2/3 1/b

of ground lean beef

1/3

lb of ground lean pork

3

slices of breadcrumbs

1/4

cup dark brown sugar

1/4

cup of fresh parsley, finely chopped

1/2

teaspoon dried thyme

1/2

teaspoon dried marjoram

salt and freshly ground pepper to taste

2

stalks of celery, diced

1

large onion, minced

3

cloves of garlic, minced

Sauce

1

cup of ketchup (I used Heinz with great results)

1/2

cup of dark brown sugar

1/3

cup of Worcestire Sauce

1/4

cup of red wine vinegar or apple cider vinegar

3

tablespoons of Dijon Mustard

1

tablespoon of Cayenne Pepper (optional or to taste)
Instructions
To make the sauce
In a small bowl whisk together the ketchup, vinegar, sugar, mustard and cayenne pepper, Set aside.
To make the meatloaf
In a medium mixing bowl, whisk together the eggs, milk, mustard, and hot sauce together. Throw the breadcrumbs into the mixture and let it soak for at least 5 minutes.
In a large mixing bowl, combine the ground meat, brown sugar, salt, pepper, thyme and marjoram. Add the celery, parsley garlic and onion and combine well.
Pour the milk/breadcrumbs mixture with the ground meat.
Using your hands knead the meat mixture to combine ingredients and shape into a loaf.
Spray slow cooker with non-stick cooking spray.
Put loaf into slow cooker. Brush a quarter to half of the sauce over the top and sides of meat.
Cover and cook on high for 1 hour. Reduce heat to low and cover and cook for another 3-4 hours until cooked through and no pink remains in the meat.
Brush with more sauce and cook on high for another 10 minutes. Reserve the rest of sauce for serving.
Let meat stand for 10 minutes before cutting. Serve with more sauce and your favorite sides and veggies.
Recipe Notes
Feel free to omit the hot sauce and cayenne pepper for less heat.
Every slow cooker setting cooks at various temperatures so feel free to adjust the cooking time according to your manufacturer's suggestions.
HAVE YOU MADE THIS RECIPE? 
I'd love to see! Just snap a photo and hashtag it #LIFEMADESWEETER or tag me @lifemadesweeter on Instagram!
 You might also like these other slow cooker meals:
Slow cooker / Crockpot Chicken Lo Mein Noodles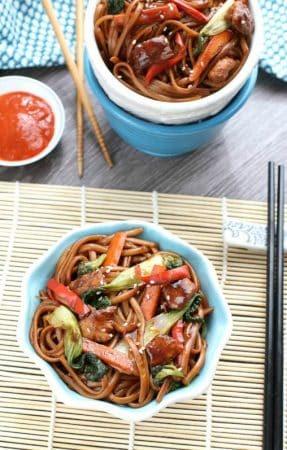 Slow Cooker Sweet and Sour Chicken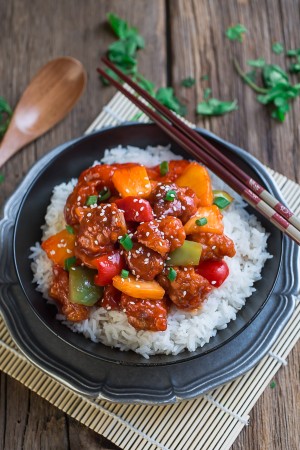 Vietnamese Pho – Beef Rice Noodle Soup – Slow Cooker Option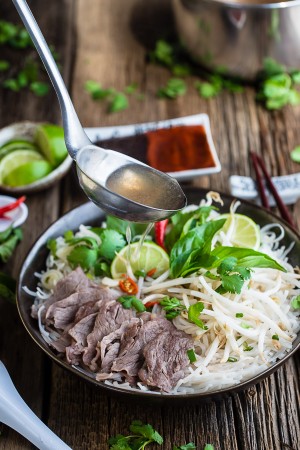 Slow Cooker Chicken Enchilada Soup