Sweet and Sour Pork – this is the perfect homemade version of the popular Chinese restaurant takeout dish. No need to order take-out anymore, this quick and easy version is so much better!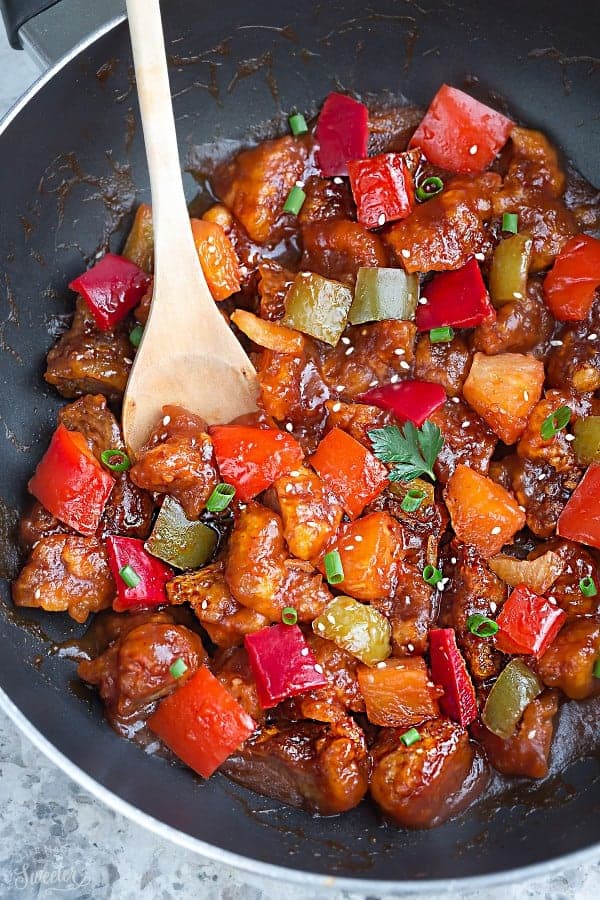 My dad used to make the best sweet and sour pork. It was his specialty and it was one of those dishes that would get us running to the table every.time. It was always perfectly crispy on the outside while the meat stayed nice and tender packed with a flavorful sweet and sour punch.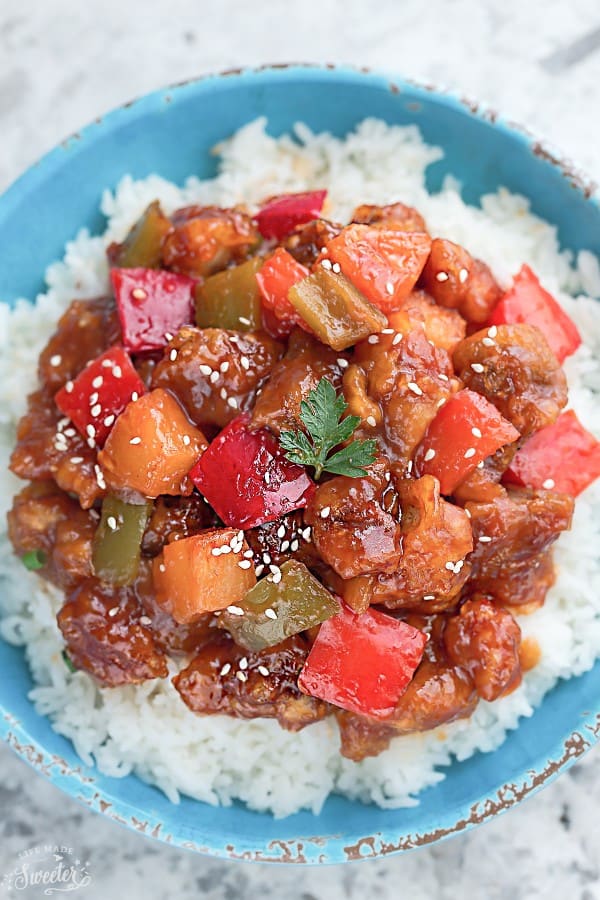 It's now one of my husband's favorite dishes that he used to get for lunch when he worked in the city.Now that we moved to a smaller town with less choices for takeout, I started recreating his favorite takeout dish at home.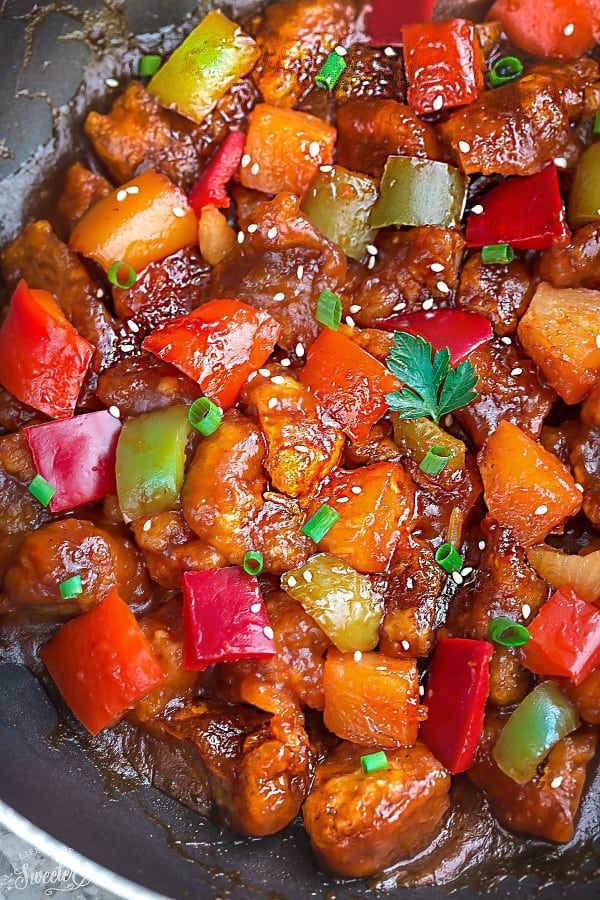 I love making our favorite takeout dishes at home because you can completely customize them with whatever ingredients you have on hand. The flavors are spot on amazing and he says it's even better than the restaurant version!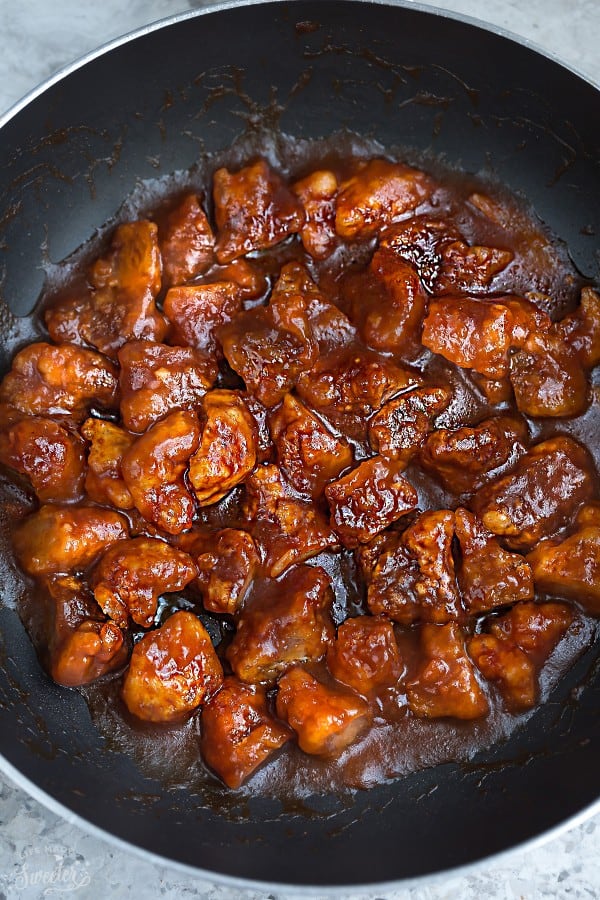 We start off by marinating the meat and then coating it in some flour along with other seasonings.
Next, we fry the pieces in batches until it gets perfectly crispy. Add in your favorite veggies – in this case we use red and green bell peppers, pineapples and some green onions tossed in at the end.
The authentic sweet and sour flavors are perfectly balanced with the crispy pieces of meat and crispy vegetables.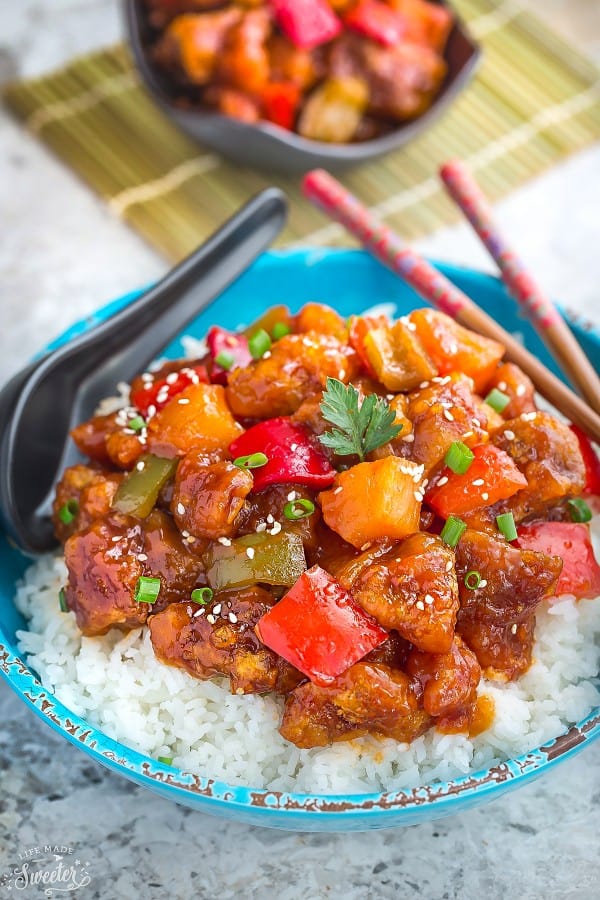 Looking for more take-out favorites?


Follow Life Made Sweeter's board Asian-Inspired Dishes on Pinterest.
Slow cooker / Crockpot Chicken Lo Mein Noodles (a reader favorite that has been pinned over a million times)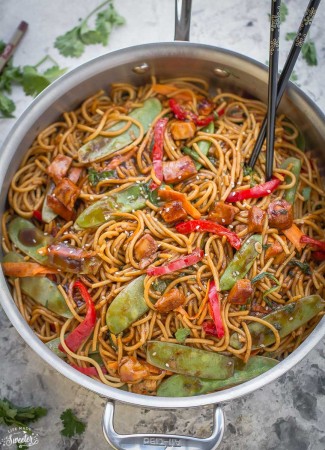 Slow Cooker Sweet and Sour Chicken with Pineapples and Bell Peppers