Teriyaki Chicken Caesar Salad is perfect for a light dinner and summer parties and potlucks. Best of all, it's easy to make and packed with avocado, pineapple, asparagus and tender Teriyaki Chicken.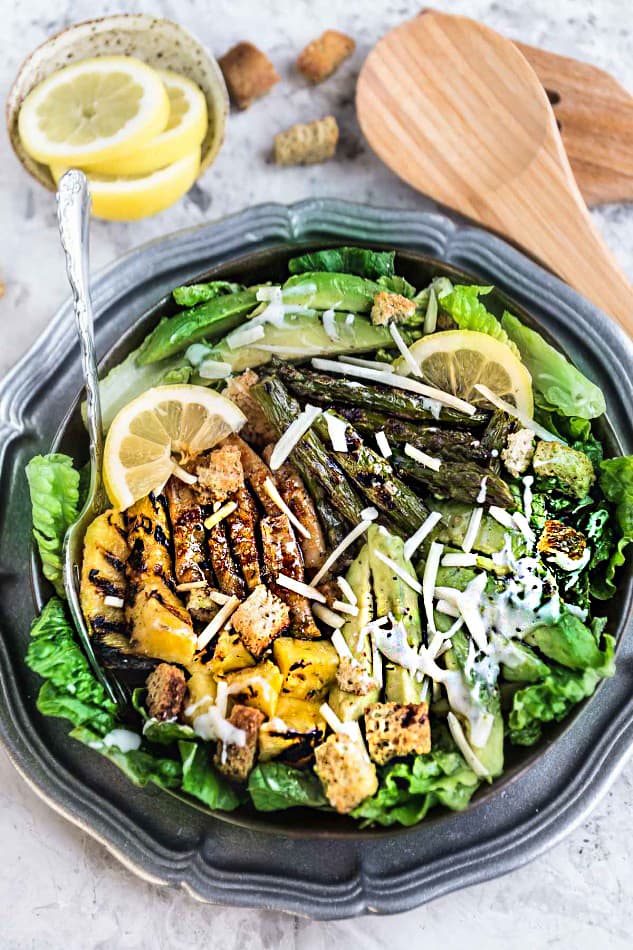 Hellooo
June! My absolute favorite month because it means the official start of grilling season and
SALADS
!!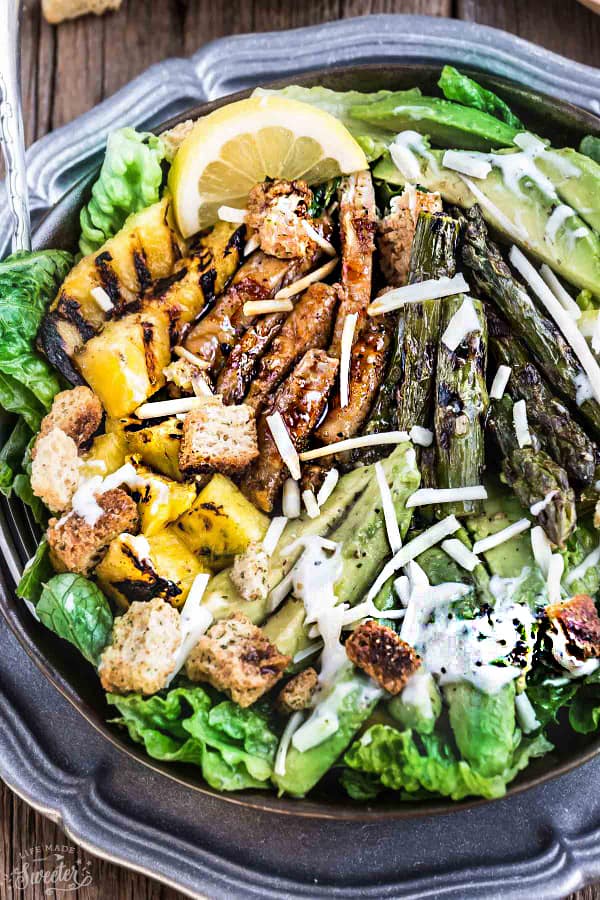 Caesar salad
just happens to be the ONLY salad my husband gets excited about.
If I'm being completely honest, I can't say that I share that same love. But ever since I made this loaded Pineapple Teriyaki Chicken Caesar Salad, it's my new favorite salad to date!
I love adding a tropical and Asian twist to dishes. And you know what? It totally kicked up the flavors in this Caesar salad! Plus the addition of teriyaki chicken and juicy, sweet pineapple is just amazing!
We love anything that includes teriyaki sauce and if you do too, here are a few easy recipes to get you started: