The top 10 most viewed recipes that were posted in 2015.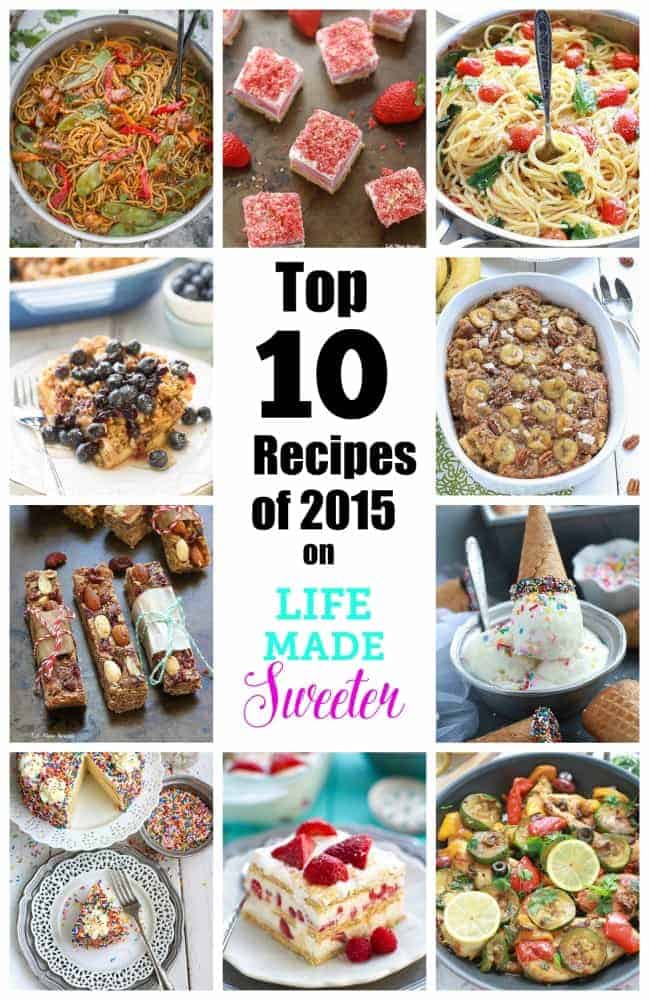 Hope you all had a wonderful holiday with your loved ones with yummy food and lots of cheer!  We are still visiting family so I'm just popping in here quickly today.
I can't believe 2015 is about to come to a close.  This has been a big year for Life Made Sweeter and I can't thank all of you enough for your visits, comments, likes, pins, and shares.
I started this blog as a hobby in 2013 and only really got serious about it last September and never imagined it would grow into what it has today.   I've worked harder on here than ever before and I feel so grateful and blessed every day knowing that I get to share my recipes with friends and people who are just as passionate about food.
I truly appreciate you all and wanted to send you my best wishes for 2016!  I can't wait to share more in the new year.  There will be lots more fun recipes, videos, giveaways, a reader survey, and stay tuned for some very exciting blog news 🙂
Thank you all again so much for your love, support and encouragement! Happy New Year!
Here are the Top 10 Most Viewed Recipes that were posted in 2015 on Life Made Sweeter:
1. Easy Chicken Lo Mein  – Lo Mein noodles are a favorite around our house.  My Slow Cooker Chicken Lo Mein is easily the most popular recipe on here and I'm so happy to see that this stovetop Easy Chicken Lo Mein I shared this year has quickly become a reader favorite as well.
It's one of the first dishes my parents taught me how to make when I was younger and it's so much tastier and healthier than ordering take-out!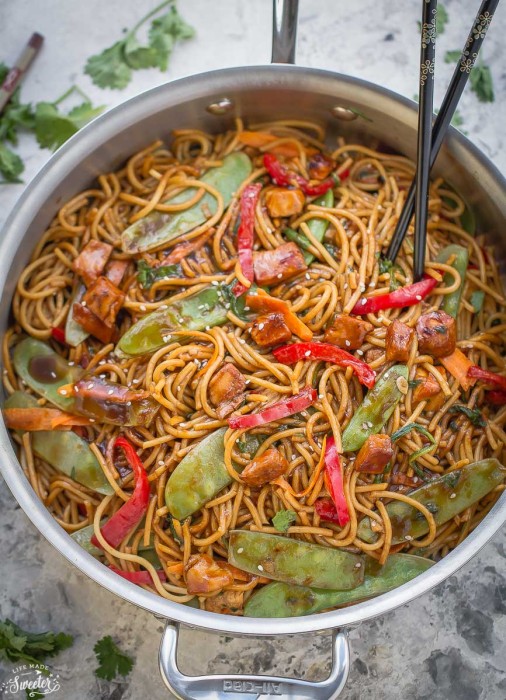 2.
Strawberry Shortcake Ice Cream Bars
– Good Humor ice cream bars were one of my favorite frozen treats when I was younger.  Seriously, my brothers and I would have all sorts of competitions just to see who could have that last coveted ice cream bar left. I had been wanting to recreate this nostalgic treat for years and I'm so glad to see so many readers love them just as much as we do.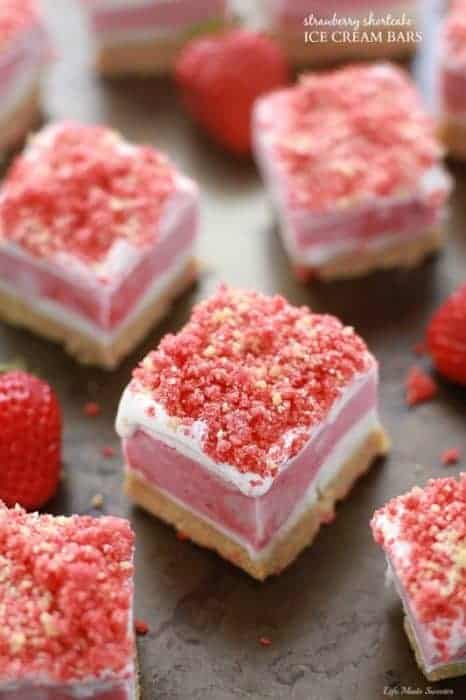 3. Cherry Tomato Basil, Spinach & Parmesan Pasta – My family loves any type of pasta and this is one of their favorites with fresh garden basil and cherry tomatoes.  It's so easy to put together and makes a lighter but still satisfying meal for those warmer months.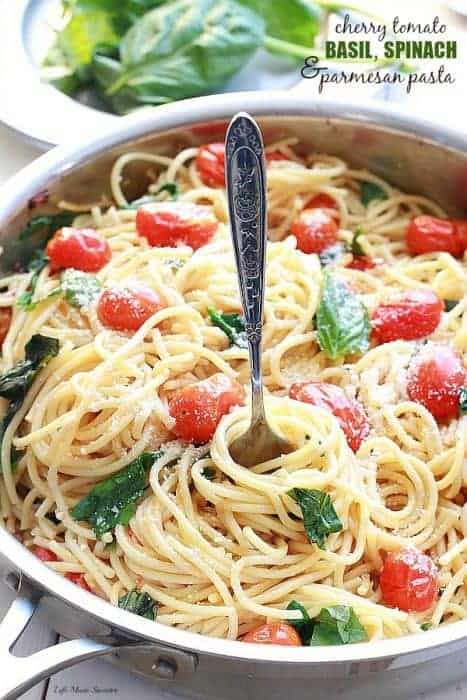 4.
Overnight Blueberry Cream Cheese French Toast Bake
 – We are big fans of breakfast and brunch foods especially when you can prep it ahead in advance.  The great thing about this blueberry french toast bake is that it tastes just as delicious with fresh or frozen blueberries.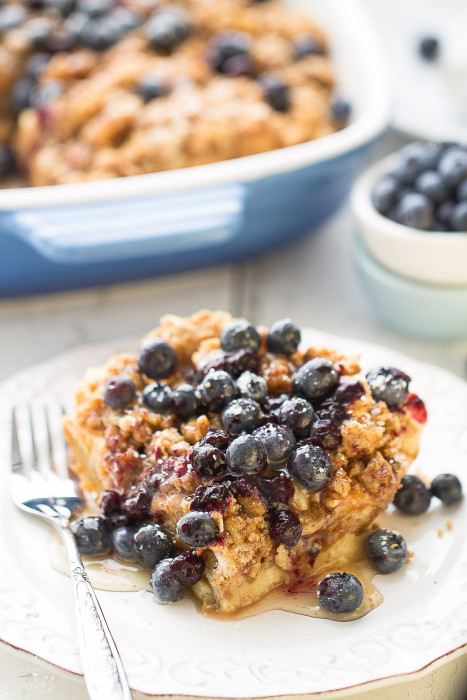 5.
Overnight Baked Banana Pecan French Toast Bake
 – Another breakfast favorite of ours.  This is a great way to use up any of those over-ripe bananas sitting on your counter.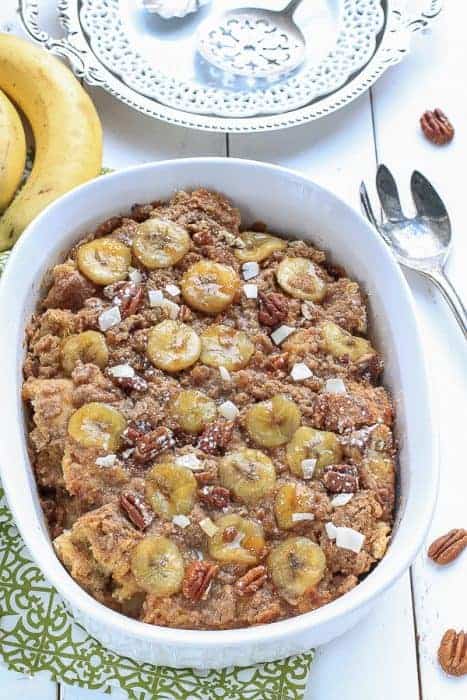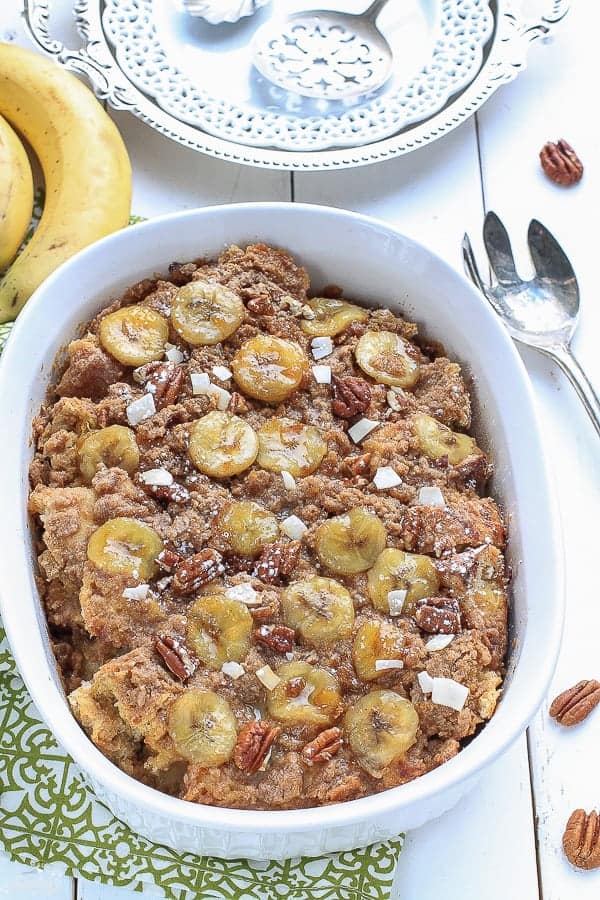 6. Healthy No-Bake Almond Cranberry Granola Bars – Granola bars are one of my favorite snacks to make.  I'm so happy that this healthier version has been so well received.  It comes together in just ONE pot without having to use your food processor and it's gluten free and contains absolutely NO refined sugar.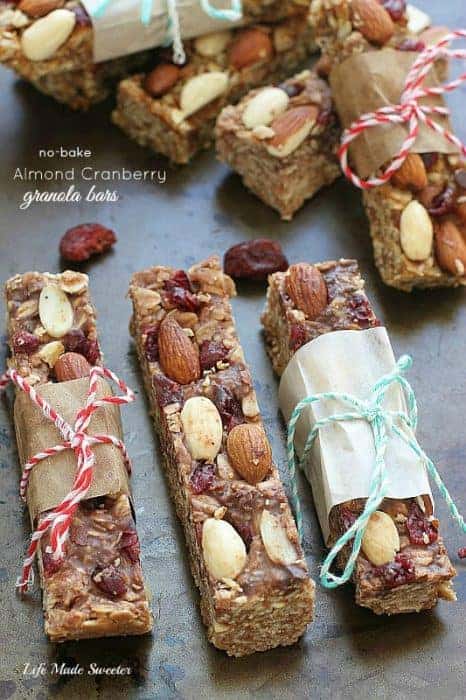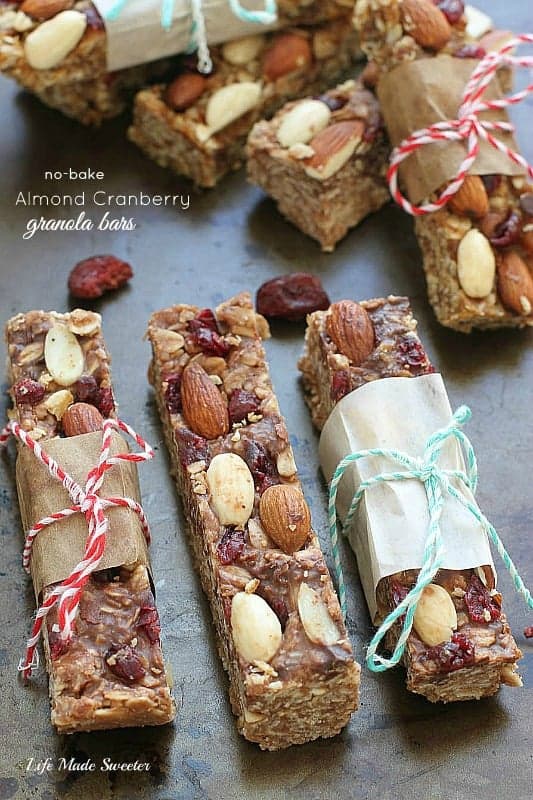 7.  
No Churn Cake Batter Ice Cream
 – Ice cream is my all time favorite treat and as much as I love a
good old fashioned churned ice cream
recipe, there are days when an easy
No-Churn ice cream
is just the answer to a busy day.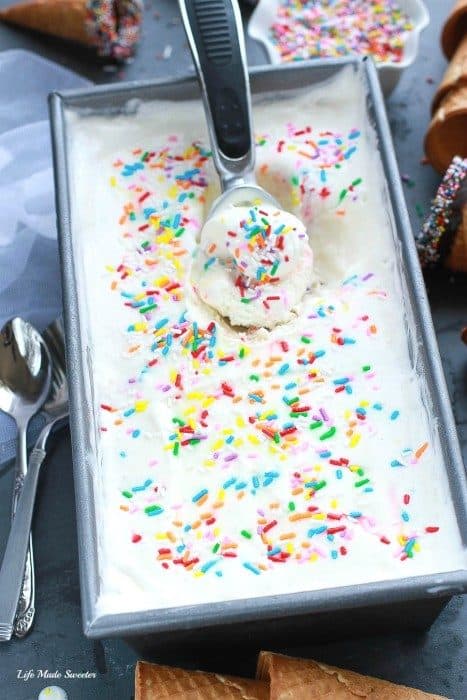 8.
Fluffy Vanilla Birthday Cake with Sprinkles
 – My passion for baking started when I was on the search for the best from scratch vanilla cake for my son's 1st birthday party.  I seriously tried over a gazillion recipes and this is my favorite one that I come back to time and time again.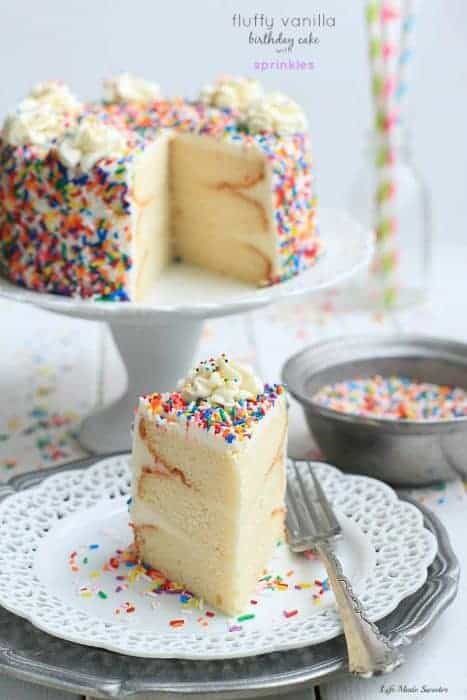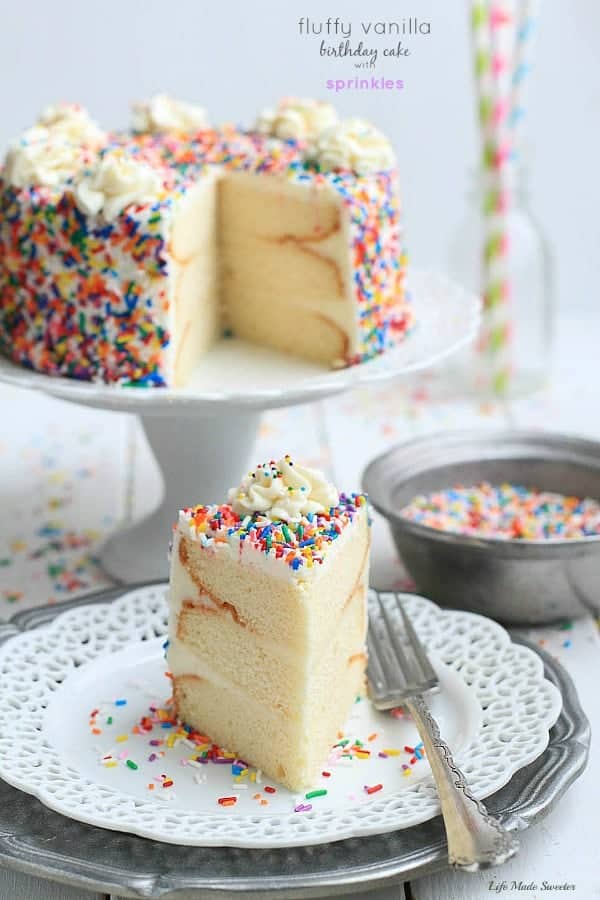 9.  
No-Bake Strawberry Cheesecake Icebox Cake
 – Icebox cakes are one of my favorite no-bake desserts to take along to last minute summer BBQ's.  They take no time to whip up and are always a hit with everyone.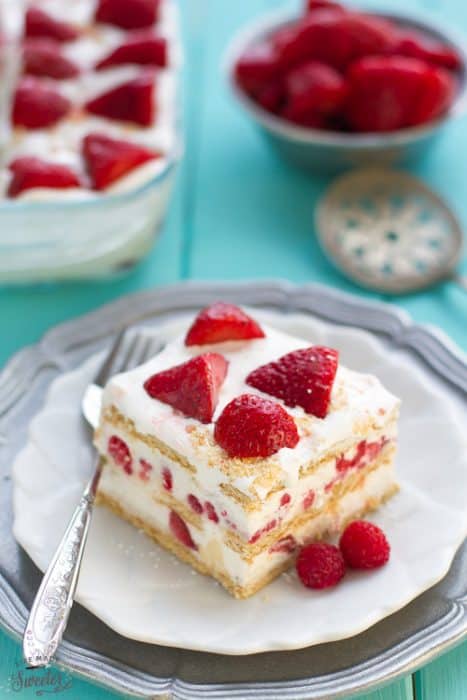 10.  
One Pan Mediterranean Chicken Skillet
 –
Skillet
meals are perfect for busy weeknights and this easy chicken dinner is super flavorful and comes together in less than 30 minutes!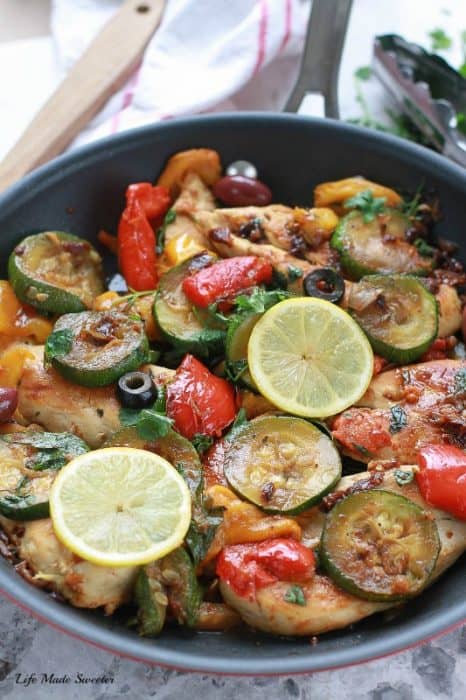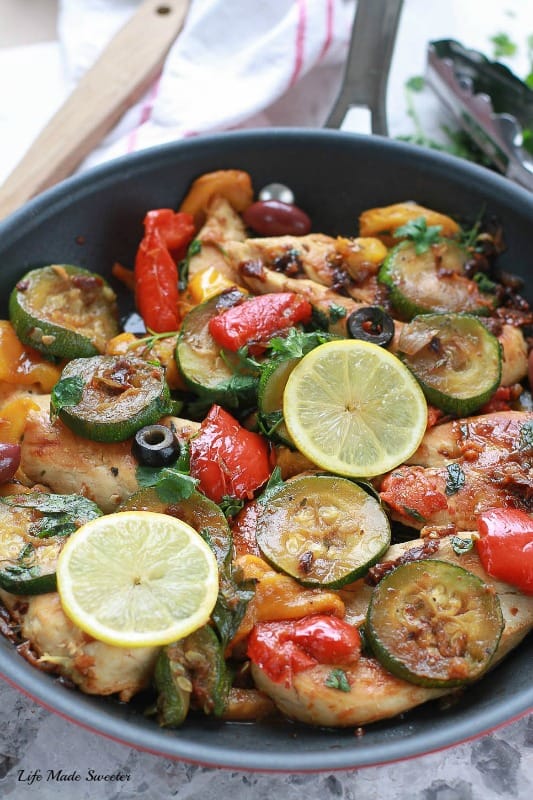 So there you have it!  Did your favorite make it to the list?