This Easy Yoga Flow is my favorite 20 minute morning yoga routine to start the day on the right foot to feel calm, strong & energized.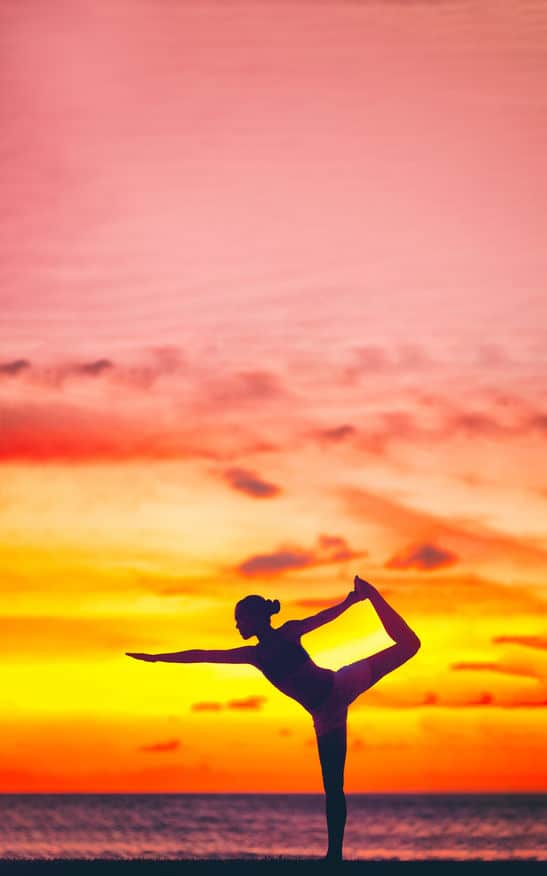 PIN HERE for later and follow my boards for more workout ideas
Easy Yoga Flow Routine
New at yoga and want to learn some basic yoga postures for your morning routine? This Easy Yoga Flow  is my favorite way to start the day. I have been practicing yoga for almost 20 years and love the benefits that you can get from just a quick and simple yoga routine.
Whether you're a beginner to the practice or an advanced yogi, I find that not only has it helped improve my flexibility and my strength but it helps improve my energy levels, my mood and help reduce stress and anxiety. Plus, you don't need any equipment besides a yoga mat and you can do this easy yoga flow in the comfort of your own home.
Favorite Yoga Postures
If you're new to yoga, or looking to include some new yoga postures, here are my favorites:
Beginner Yoga Poses 
Child's Pose 
Cat Cow Stretch
Downward Facing Dog 
Mountain Pose with straight arms – Sun Salutation
Standing Forward Bend
Tree Pose
Low Lunge
Straight Leg Lunge
Warrior 1
Warrior 2
Triangle Pose
Intermediate Yoga Poses
Extended Side Angle
Reverse Side Angle
Seated Spinal Twist
Pigeon
Advanced Yoga Poses
King Pigeon
Tree Pose
King Dancer 
Dove
Bridge
Firefly
Upward Bow (Wheel)
My favorite 20 minute Morning Yoga Routine
Hold each of the poses for at 30 seconds before moving on to the next.
Cat Cow Stretch
Downward Facing Dog 
Three-Legged Dog
Mountain Pose with straight arms
Warrior 1
Warrior 2
Triangle Pose
Extended Side Angle
Reverse Side Angle
Seated Spinal Twist
Pigeon
King Pigeon
Tree Pose
King Dancer 
Dove
Bridge
Upward Bow (Wheel)
Firefly
Child's Pose