This 30-minute Bicep and Tricep workout is fun, challenging and great for building strength and conditioning! All you need is a a set of dumbbells or other weighted objets and you're set. Get ready to sweat!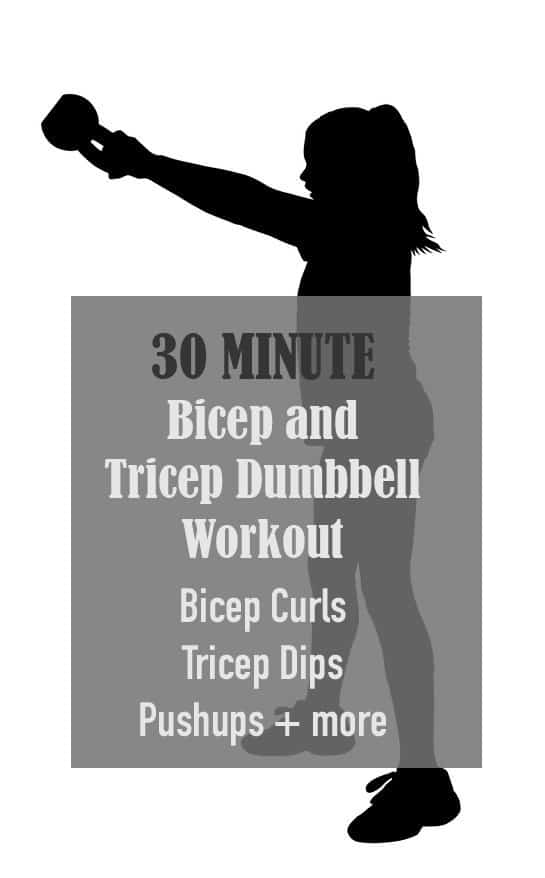 PIN HERE for later and follow my boards for more workout ideas
30 Minute Bicep and Tricep Workout
Looking to start a new workout routine at home or at the gym for the new year? This Bicep and Tricep Workout is fun and challenging for building strength whether you're a beginner or have been working out for a while.
I have always been extremely passionate about fitness and have been practicing yoga and running for almost 15 years but my friends and family know that I have always lacked strength.
4 years ago, I started incorporating weight-lifting into my workouts and slowly but surely I am starting to see results. This definitely does not make me a fitness expert in any way but I thought it would be fun to share what workouts have been working for me.
We are planning to add a great selection of killer workouts from functional fitness to strength training so be on the lookout for those if you are also looking for ideas or ways to switch up your workout routine.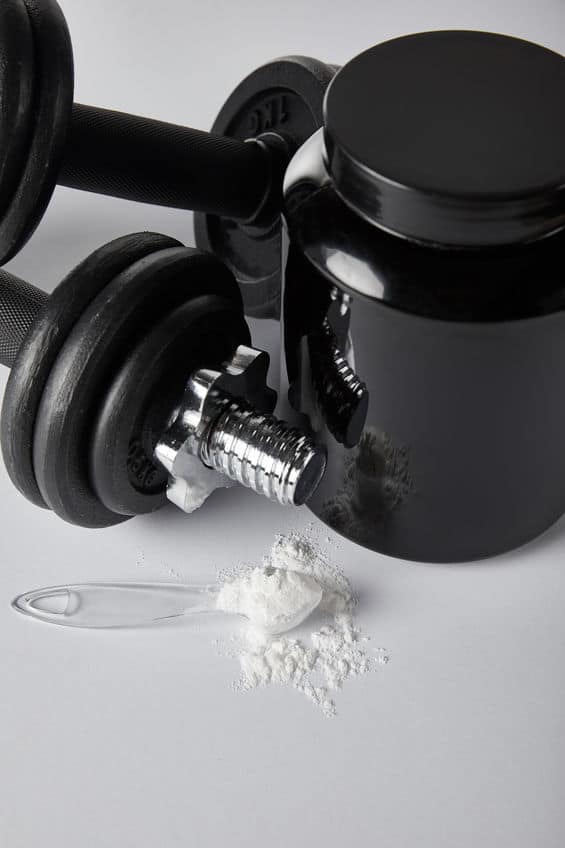 Suggested Warm-up
Do your own warm-up or complete this before starting the workout.
Complete 2 rounds:
5 minute jog in place
10 jumping jacks
Workout Details
Complete 3 rounds of each set:
Circuit 1 – Activation – Biceps
Plank Walkouts – 10
Bicep Curls – 12
Hammer Curls
Circuit 2 – Sculpting Circuit 0 Triceps 
Tricep Kickbacks – 12
Overhead Tricep Extensions – 12
Tricep Dips
Skullcrushers – 12
Circuit 3 – Finishing Circuit
If you want to switch it up, try jumping jacks or running on the spot instead of mountain climbers.
Bicep and Tricep Workout Tips
Suggested weight: I used 15 lbs for this workout, which was hard but doable.
Choose weights that are challenging for you. You should be abe to complete the work in one quick set without rest but the last two reps should feel tough.
You should be getting roughly 1-minute of rest per round.
Feeling like a more challenging workout? Add another round bringing it to 4 total rounds.
Alternative Versions
No dumbbells? No problem! You can use kettle balls or other heavy items in your house such as laundry detergent jugs or water jugs.
More workout routines I love for a healthy lifestyle: