This Keto Pumpkin Pie is made with a flaky low carb almond flour crust and a creamy sugar-free pumpkin custard filling. It has all the flavors of a traditional pumpkin pie, without all the carbs, and is perfect if you need a healthy keto dessert for Thanksgiving or any holiday dinner!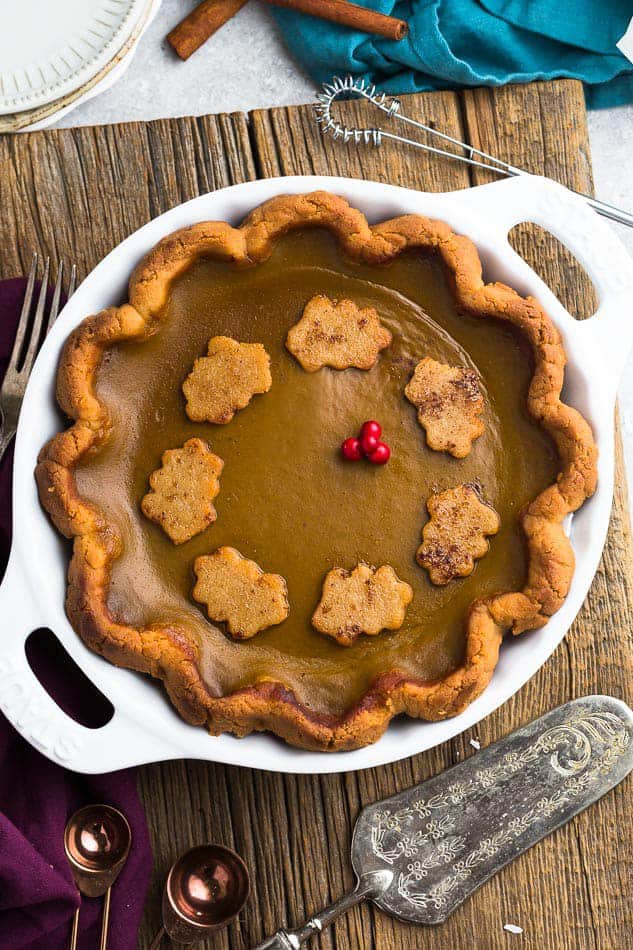 PIN HERE for later and follow my boards for more recipe ideas
Updated November 2023
Keto Pumpkin Pie Recipe
Looking for the best keto dessert for fall? This Keto Pumpkin Pie offers all the rich and cozy flavors of a traditional pumpkin pie, with a low-carb twist that won't break your dietary goals. It has a flaky and buttery low carb pie crust with a deliciously creamy and perfectly spiced pumpkin custard filling.
This low carb pumpkin pie recipe checks off all the boxes of what the best pumpkin pie should be and is sure to be a hit with all your family and friends for the holidays. It's incredibly delicious, completely sugar-free, gluten free and can easily be made dairy-free and paleo with just a simple swap.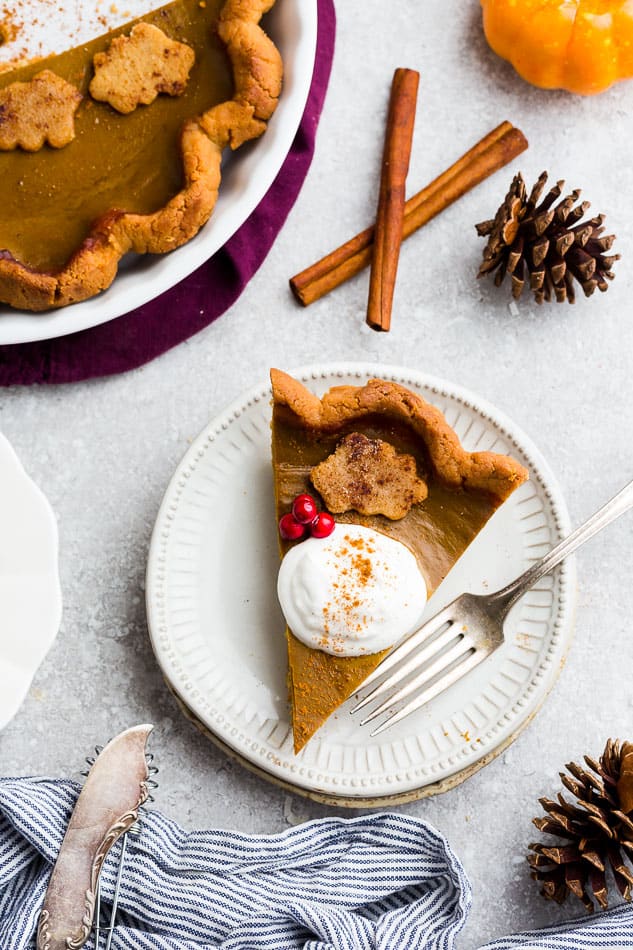 Ingredients You'll Need
For the Low Carb Crust:
Super Fine Blanched Almond Flour: This keto-friendly flour forms the base of our crust and provides a nutty, rich flavor.
Coconut Flour: Adds texture and helps bind the crust ingredients together.
Powdered Monk Fruit Sweetener: A natural, low-carb sweetener that won't spike your blood sugar.
Fine Grain Sea Salt: Enhances the overall flavor of the crust.
Cold Vegan Butter: Provides a buttery texture and richness. You can also use ghee or cold grass-fed butter if you're not dairy-free.
Coconut Oil: Adds moisture and a subtle coconut aroma.
Large Egg: Acts as a binding agent to bring the crust together.
Keto Pumpkin Pie Filling:
Pumpkin Puree: You can use canned pumpkin or fresh homemade pumpkin puree. Ensure it's not pumpkin pie filling; we want the real deal.
Canned Coconut Cream: Offers creaminess while keeping the recipe dairy-free.
Pumpkin Seed Butter: For added depth of flavor and creaminess; you can also substitute with your preferred nut butter or seed butter.
Powdered Sweetener: To sweeten the filling without the sugar. Use the sweetener of your choice.
Pure Vanilla Extract: Enhances the pumpkin spice flavor with a hint of vanilla.
Fine Sea Salt: Balances the sweetness and enhances the overall taste.
Keto Pumpkin Pie Spice: A quintessential fall spice blend. If you don't have homemade pumpkin pie spice, combine cinnamon, nutmeg, cloves and ginger.
Cinnamon: Adds an extra layer of warmth and flavor.
Large Eggs (Room Temperature): These are essential for achieving the perfect texture in your filling.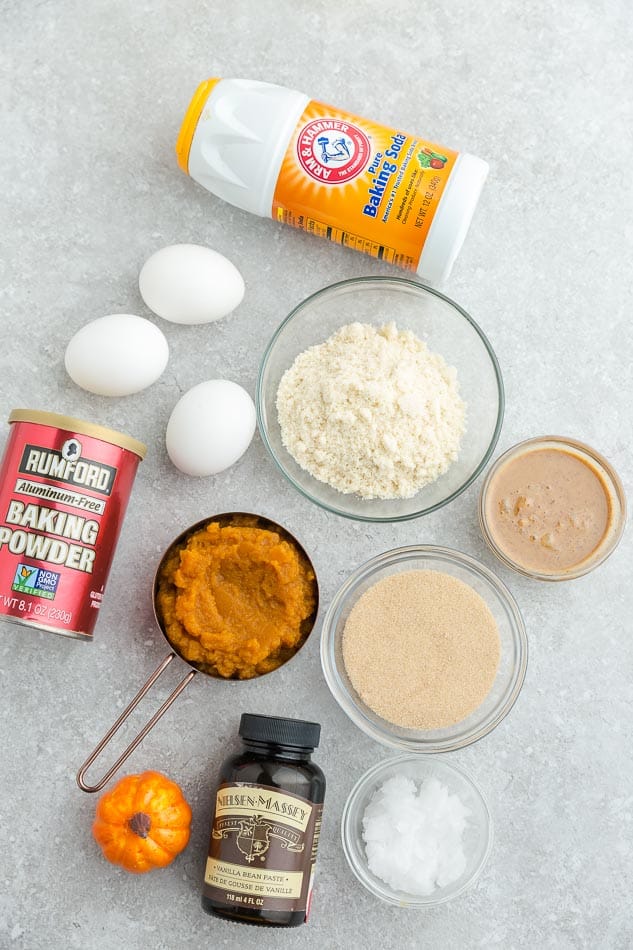 Instructions: How to make Keto Pumpkin Pie
Make the Crust:
Mix Dry Ingredients: Combine almond flour, coconut flour, powdered sweetener, and salt in a food processor.
Add Fats: Add vegan butter and coconut oil to the mixture.
Blend and Bind: Pulse until the mixture forms pea-sized crumbs, then add a large egg and pulse until a dough forms. Adjust with more almond flour if it's too sticky.
Rolling out the Dough
Chill the Dough: Gather the dough into a ball, wrap it in plastic wrap, and refrigerate for at least 15 minutes (or up to 2 days).
Roll Out the Dough: Roll the chilled dough between parchment paper into a circle large enough to cover a 9-inch pie dish.
Line the Pie Dish: Lay the dough in the pie dish, press it into the bottom and sides, and trim the edges. Pierce the surface with a fork and freeze.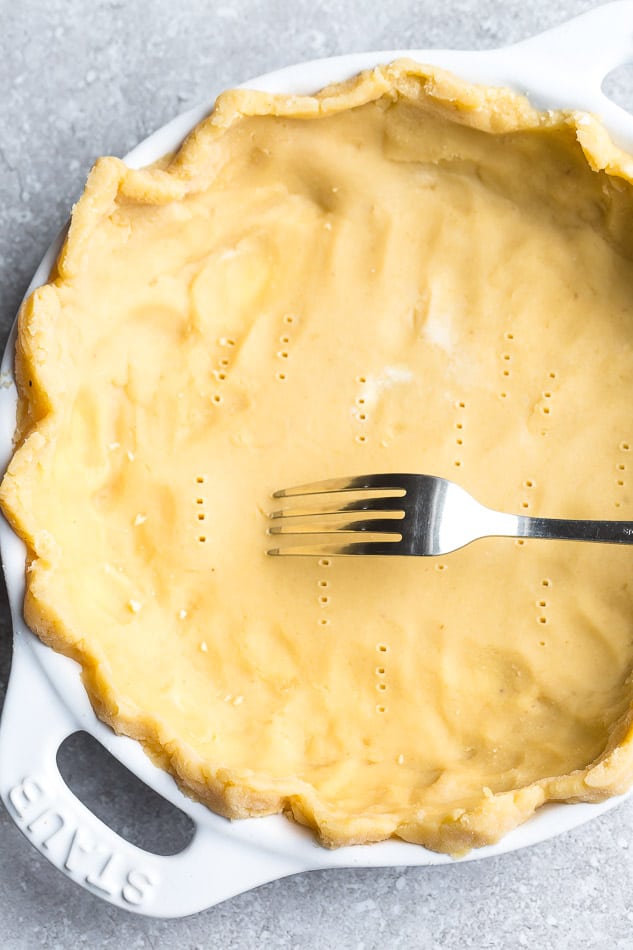 Filling Preparation:
Preheat the Oven: Set the oven to 375°F.
Par-Bake the Crust: Remove the crust from the freezer and bake for 8-12 minutes, or until it's lightly golden around the edges.
Blend the Filling: In a blender, combine pumpkin puree, coconut cream, nut or seed butter, sweetener, vanilla extract, salt, pumpkin pie spice, cinnamon, and room temperature eggs. Blend until smooth.
Pour the Filling: Pour the blended filling into the par-baked pie crust.
Protect the Crust Edges: Cover the crust edges with a pie shield or aluminum foil to prevent burning.
Bake and Serve
Bake the Pie: Bake for 35-45 minutes until the center is almost set and the crust is golden brown.
Cool the Pie: Allow the pie to cool at room temperature for at least 2 hours.
Serve and Store: Top with coconut whipped cream and cinnamon. Store in the refrigerator for up to 2 days or freeze for longer storage.