Slow Cooker Sriracha Chili Chicken recipe is the perfect easy weeknight dinner. Best of all, there is only 10 minutes of prep and is so much better than take-out. Simmered in a flavorful and spicy Sriracha chili sauce, this is sure to become a family favorite.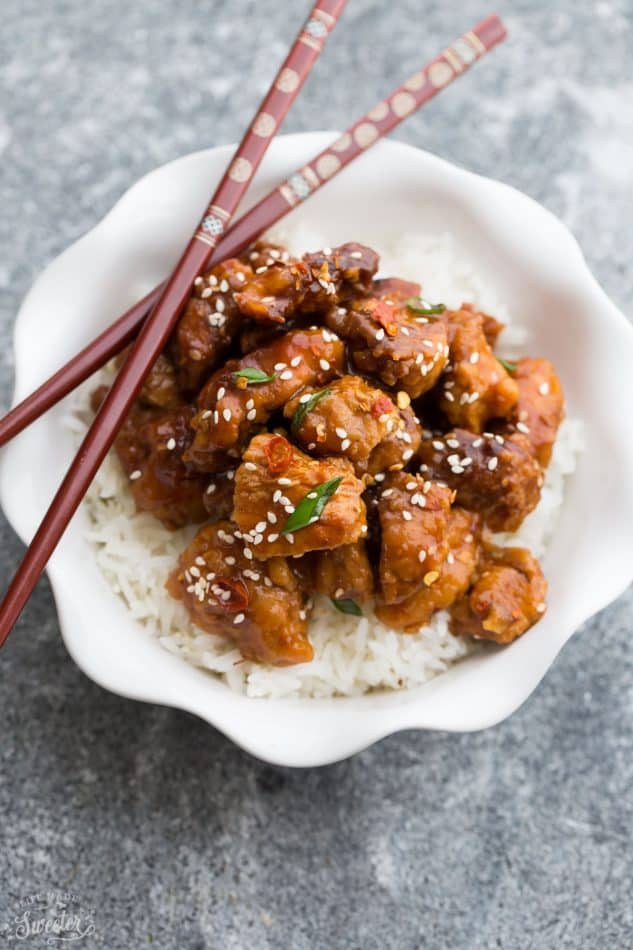 Before having kiddos and moving to a smaller town, the hubs and I used to order take-out — a lot.
After a busy day at work plus a very long commute, there were many nights that I dreaded having to think about fixing dinner from scratch. This all changed after we got a slow cooker. It made meal times so much easier. I love that you can just toss everything inside and come home to a healthy and home cooked meal.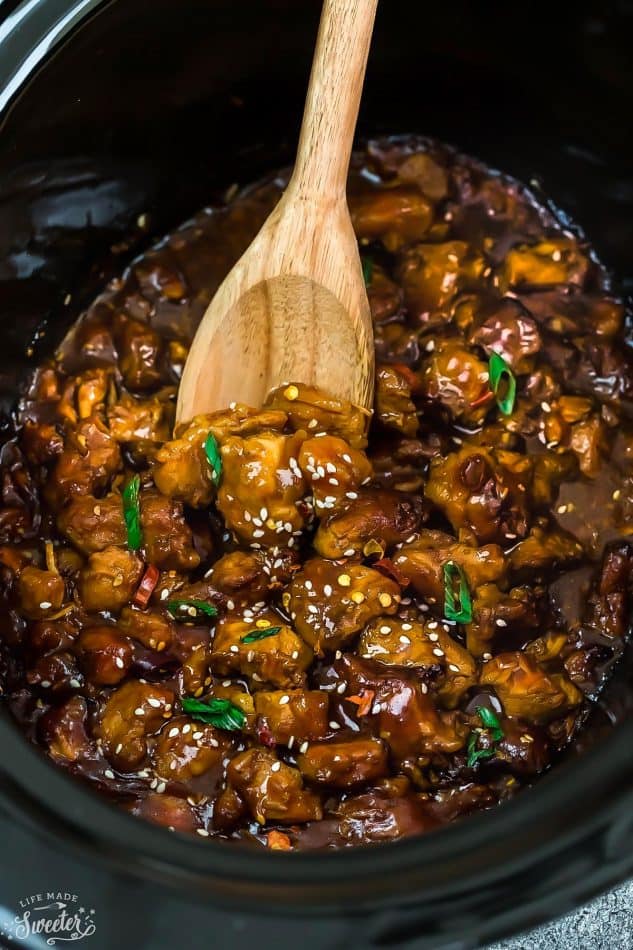 This flavorful Sriracha Chili Chicken makes a regular appearance at our house. It's spicy from the sriracha sauce and chili pepper with a hint of sweetness from the honey.
You can also tone down the amount of spiciness depending on your heat tolerance too.
Swap out the chicken with extra firm tofu or any other protein of your choice too. Feel like more veggies? Toss those in as well.
A delicious and easy weeknight meal that's full of flavor without having to order take-out!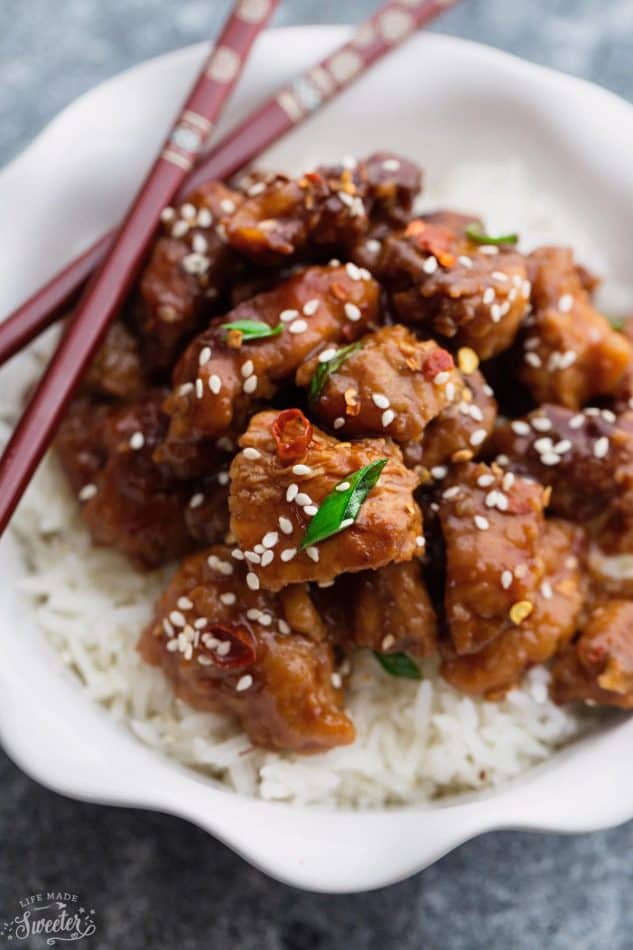 Looking for more take-out favorites?
Slow cooker / Crockpot Chicken Lo Mein Noodles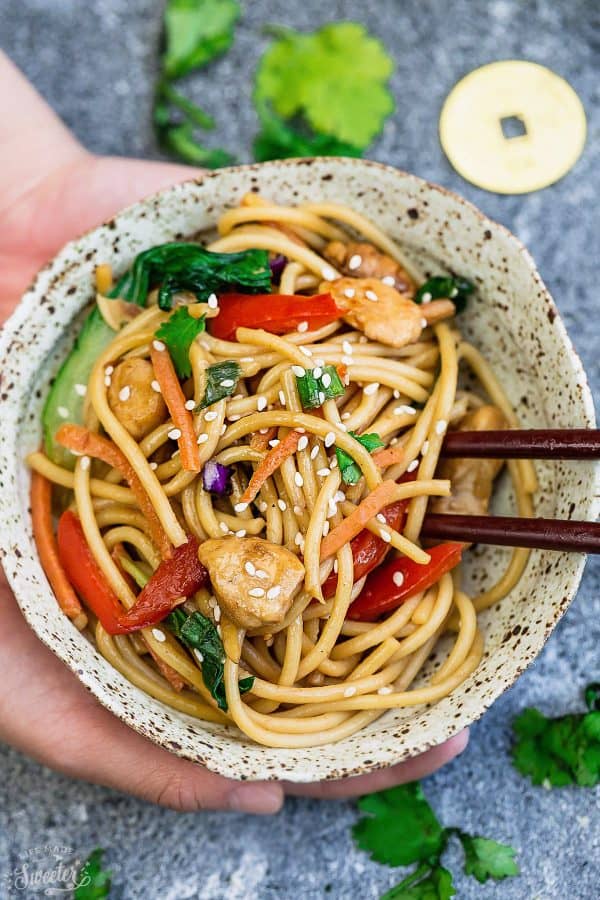 Slow Cooker Sweet and Sour Chicken with Pineapples and Bell Peppers