A summery ice cream cake with layers of homemade blueberry and vanilla ice cream over a no-bake lemon cookie crust.  Topped with fresh blueberries and a drizzle of blueberry sauce makes this an extra special dessert.
Despite all the sweets I share on here, I was never really into desserts or cake growing up.   
But ice cream???  Yep, I could eat that by the gallon.  Not that I was ever allowed to — but I'm pretty sure I could have if given the chance.
With my strong love for ice cream and summer fruit, I have been dying to make a blueberry ice cream cake.
But since the husband is more of a chocoholic when it comes to sweets, I had to wait until a day I would not feel guilty about consuming an entire cake if left stuck with finishing by myself.
A milestone birthday is just the occasion and because we're all friends here, of course I have to share my birthday cake with all of you too 🙂
Blueberries and lemons have got to be one of my favorite summer dessert combos and this cake is jam packed with both flavors.  Best of all, it's starts with a no-bake cookie crust with minimal work involved.
The hardest part is just waiting for all the layers to harden in the freezer.
You can cut the prep time down even more if you are using your favorite store-bought ice cream.
I used my homemade vanilla ice cream with a custard as a base and added in pureed blueberries for the blueberry ice cream layer.  Your best bet is to make the ice cream the day before and assemble the cake the next day.
Here's a breakdown of what you'll need:
First layer ——–> no-bake lemon cream cookie crust (Lemon Oreos
 would be awesome if you can find them)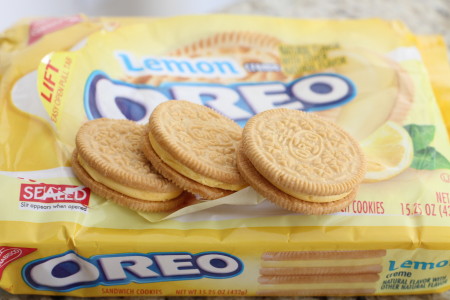 Second layer —–>  fresh blueberries along the outer rim
Third Layer ——> homemade vanilla ice cream (feel free to use your favorite recipe or store-bought)
Fourth Layer —–> more crushed lemon cookies
Fifth Layer ——–> homemade blueberry ice cream (again feel free to use your favorite recipe or store-bought)
Toppings ———-> Fresh blueberries, blueberry sauce and whipped cream
The blueberry ice cream captures my heart with its pretty color and it goes beautifully with a creamy vanilla ice cream layer on top of the sweet and tangy lemon cookie crust.
The blueberries and blueberry sauce add another hint of sweetness and zing giving this cake that extra something to make it special enough for any summer barbecue, birthday or 4th of July party.
After one bite, I was smitten and I'm pretty sure you would agree if you all could share a slice with me 🙂
You may also enjoy these frozen treats:
Nutella Chocolate Banana Ice Cream Cake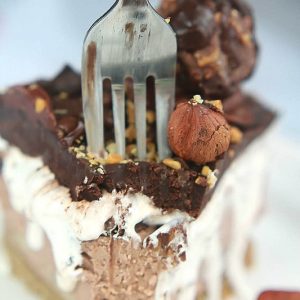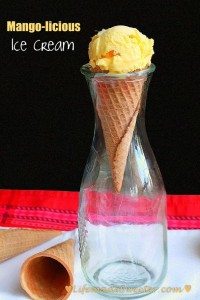 Raspberry Buttermilk Ice Cream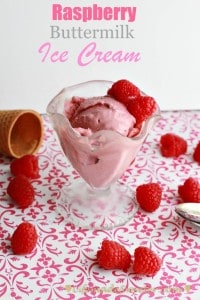 Thanks so much for reading Life Made Sweeter, you can also stay connected with me:
Facebook | Twitter | Pinterest | Google+ | Instagram | Bloglovin