5 Easy and Fun Lunchbox Ideas for Fall perfect for picky-eaters. Best of all, lots of ideas for sandwich free and nut-free lunches. Everything can be served chilled or at room temperature. No heating or microwave needed.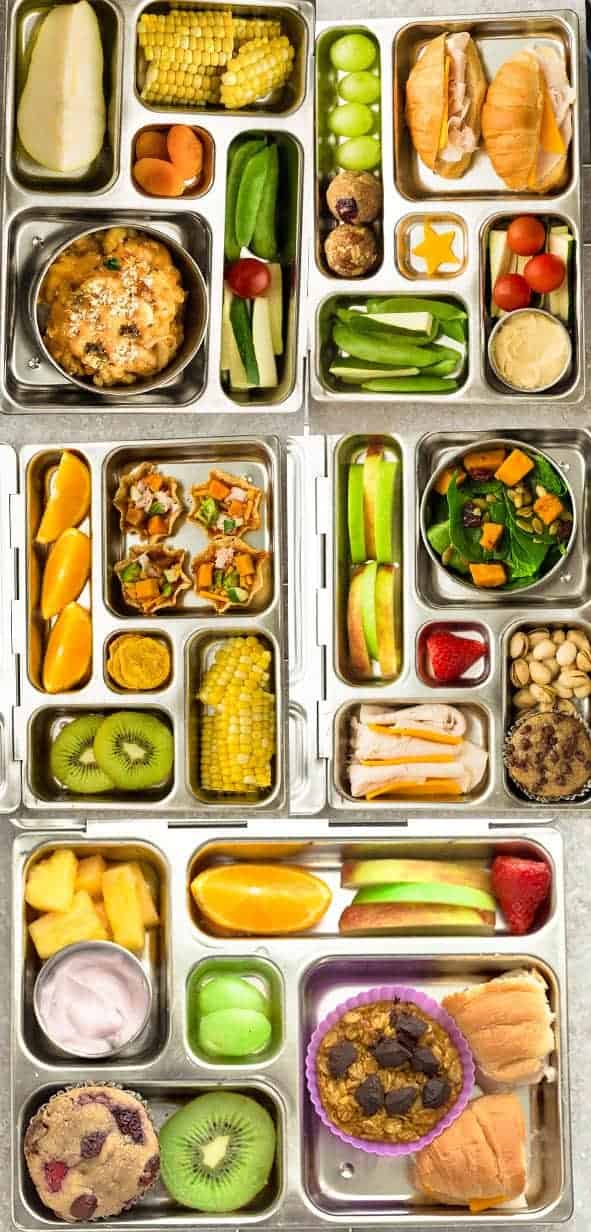 Now that it's October, many parents can start to run out of new ideas when it comes to packing school lunches for your kids. Fall is a great time to switch things up and get creative apart from the regular sandwiches. It's fun to incorporate your favorite parts of this season into some special lunches for your kids.
Since this Easy School Lunches post has been such a hit, I was thrilled to be able to partner up with PlanetBox for another fun post featuring more school lunches as well as a giveaway.
PlanetBox makes smart, eco-friendly lunch boxes that are part bento box and part TV dinner tray.
They're made of high quality, food-safe stainless steel and independently certified to be free of lead, phthalates, PVC, PBA, and other toxic chemicals. The lunch boxes themselves are also 100% recyclable, meaning less waste in our landfills!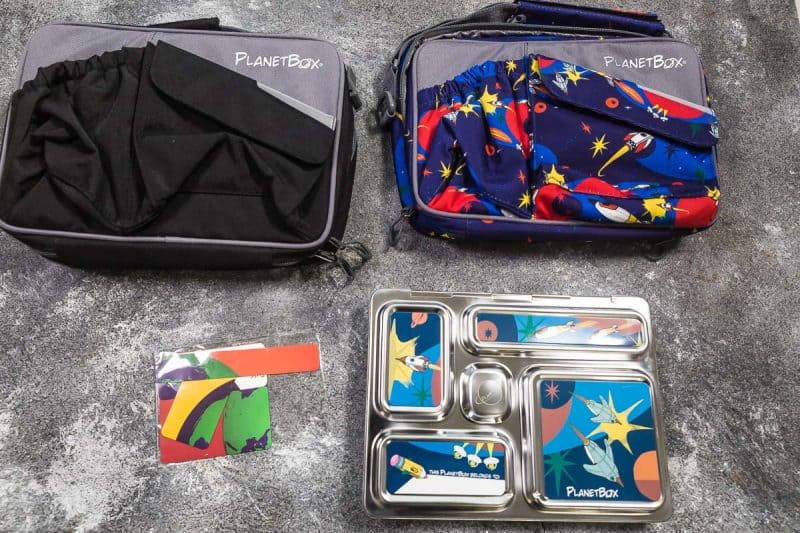 They sent me the Rover lunchbox to try out and we are loving it!
PlanetBox also sent us the Big and Little Dipper for wet messy foods, some fun magnets designs, as well as a Rover Carry Bag for easy transport available in a variety of vibrant colors.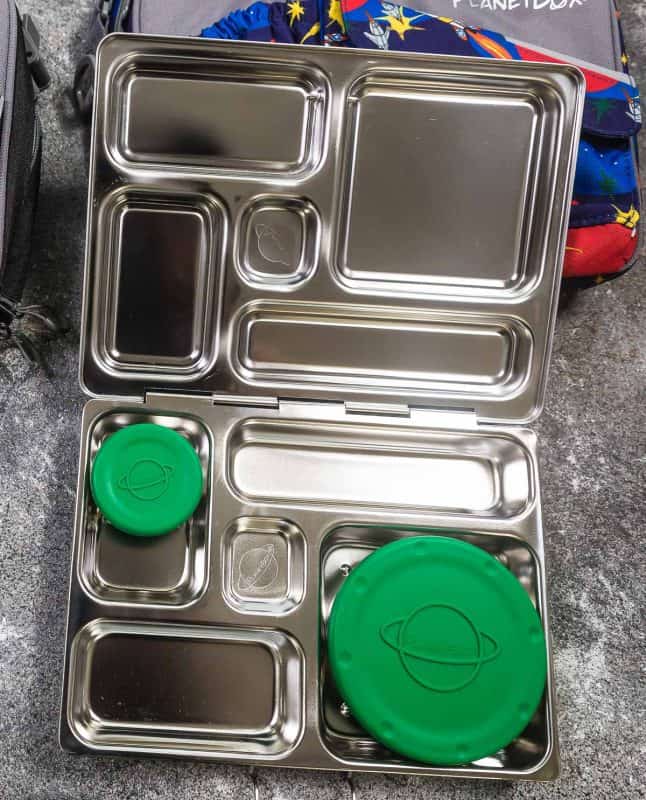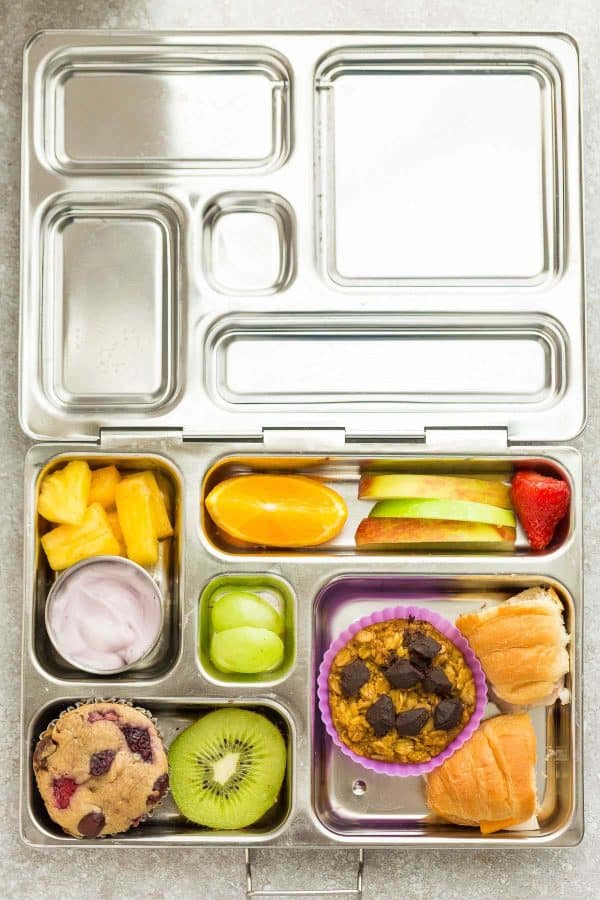 What we love about the Rover Planetbox Lunchbox:
Design and easy to open
There are FIVE separate compartments so the food doesn't get squished and don't touch one another
So durable
Less waste since you won't have to use plastic bags
Great portion control so you can pack a balanced lunch
All the lunchboxes are made of stainless steel so they won't retain stains or odors.
Easy to clean and DISHWASHER SAFE
A variety of color choices
Comes with a 5-year warranty
And here are 5 Easy and Fun School LunchBox ideas for Fall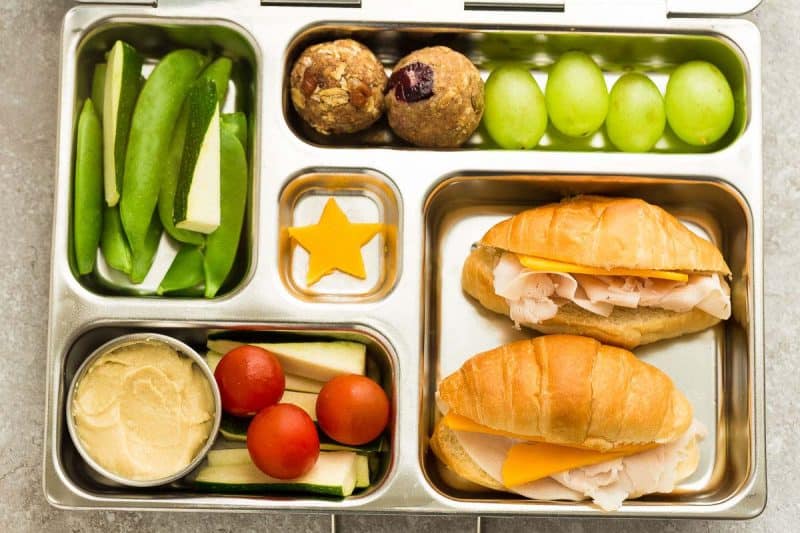 Turkey and Cheese Mini Croissant Sandwiches
Apple and Pumpkin Energy Bites, Grapes
Vegetables with Hummus – Zucchini, Grape Tomatoes, Snap Peas
Cheese Star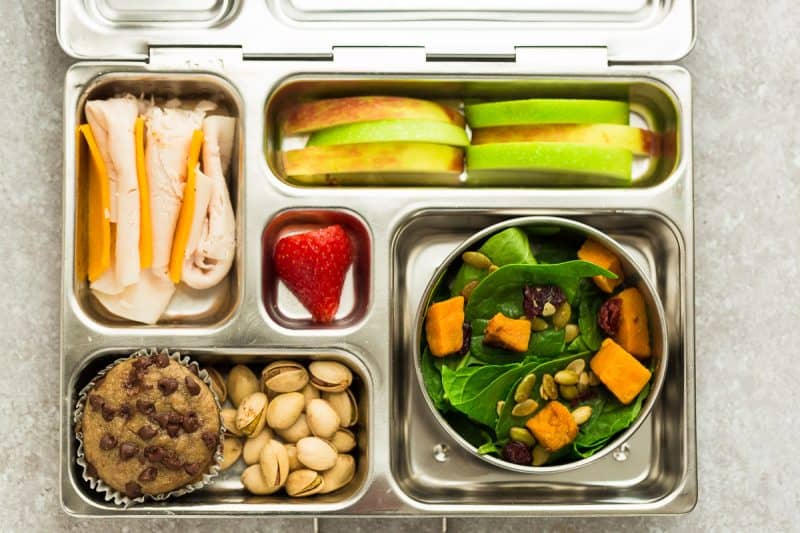 Autumn Spinach Salad with Roasted Sweet Potatoes
Apple Slices
Turkey and cheese roll-ups
Pumpkin & Chocolate Chip Muffin + pistachios (leave out for nutfree option)
Strawberry slice
Nutfree, Dairy free, Gluten Free
Mixed Vegetables
Roasted corn
Pear
Dried Apricots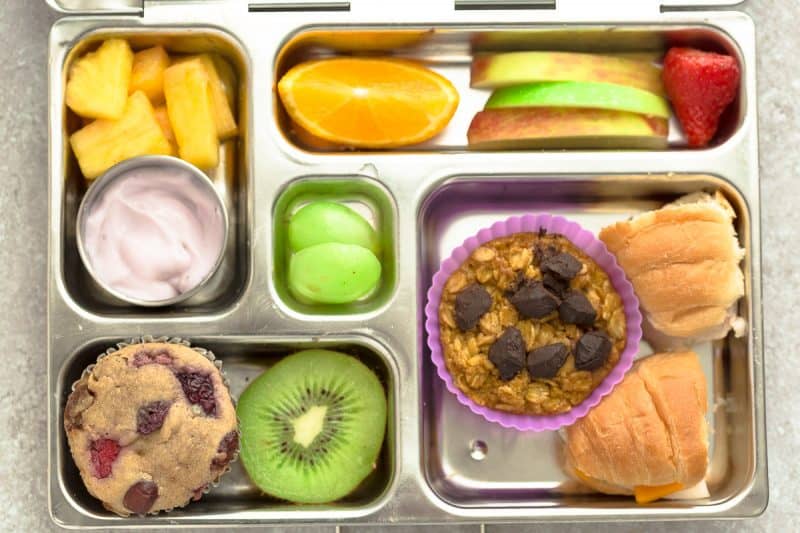 Nutfree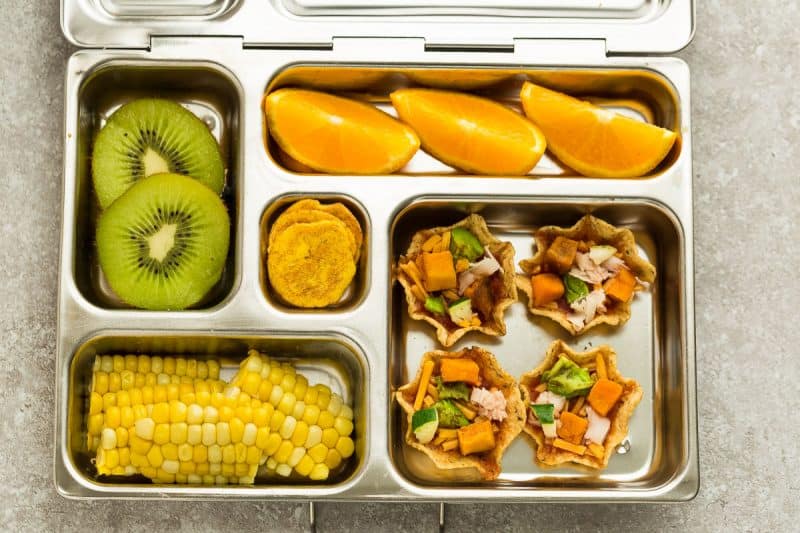 Nutfree, Dairy free, Gluten Free
Roasted Sweet Potato, Avocado, Salsa Mini Tortilla Cups
Orange slices
Kiwi slices
Roasted corn
Plantain chips
And now the GIVEAWAY:
The winner will receive a Rover Complete Lunch Kit which includes:
Rover Stainless Steel Lunchbox
Magnet Set
Lunch bag (Black)
Just head over HERE to enter! Good luck!
Disclosure: This is a sponsored post created in partnership with PlanetBox. All opinions expressed here are 100% my own.