Following a keto diet can be hard when you don't have a plan of attack. With these keto lunch ideas plus meal prep tips, you'll be able to stick to your meal plans with ease. Best of all, all of these low carb lunch recipes are portable and great for work lunches!
Hey everyone, Amanda back again and this time I'm sharing some Keto Lunch ideas that are great for meal prepping.
How to meal prep (useful whether you're following a keto diet or not)
Meal prepping is simply prepping your meals for the week! Whether you plan out 5 meals for the work week, or prep out 7 meals for every day, planning your meals makes eating healthier a whole lot easier.
Source recipes you would like to make for the week
Write a list of all the ingredients you will need
Get groceries
Prep all food according to recipes
Store in containers in the fridge to have for the week
Meal prep tips:
With these tips, you'll be a meal prepping pro!
Try to find recipes using in-season ingredients or swap out ingredients to use what is in-season. Not only does this mix up your routine, but produce in-season is usually a lot cheaper.
Don't mix all the ingredients, rather the components. If a delicious salad recipe is what you want for lunch, prep the meat, chop the veggies, etc and the day of, mix all the ingredients together. This will prevent soggy, sad salad lunches.
When making your grocery list, try grouping ingredients that are next to each other in the store. A section for produce, condiments, spices, meats, grains, etc. This really helps with saving time and ensuring you don't miss an item on your list.
Don't just prep meals, but snacks too! Chopping fresh veggies and fruits, cooking grains, all makes it easier to eat during the week. You're more apt to reach for celery and hummus as a snack if the celery is cut.
Have certain staples always on deck. Big oatmeal fan? Love adding roasted chicken to salads? Some staple items that you love to enjoy week after week should always be prepped. You can always mix up the recipe with different toppings and seasonings.
What equipment should I use for meal prepping?
Glass Storage Containers:
Pros:
More economical for long term
Ideal if you're concerned about plastic's safety
Easy to clean
Better for the environment
Do not retain odors or stains
Easy to clean
Cons:
Costs more upfront
Too heavy for travel or on-the-go eating
Plastic Storage Containers:
Pros:
Ideal for a mobile lifestyle
More convenient for the various sizes
Easily disposable
Lightweight
Cons:
Not as durable and bad for the environment
Retains odors and stains
Kids' Lunchboxes
10 Keto lunch recipes that are meal prepping approved:
Salmon Cobb Salad by Life Made Sweeter
A loaded salad is the best weekly lunch go-to. Topped with salmon for a filling meal!
Low Carb Cheesy Chicken and Rice by Sweet Peas and Saffron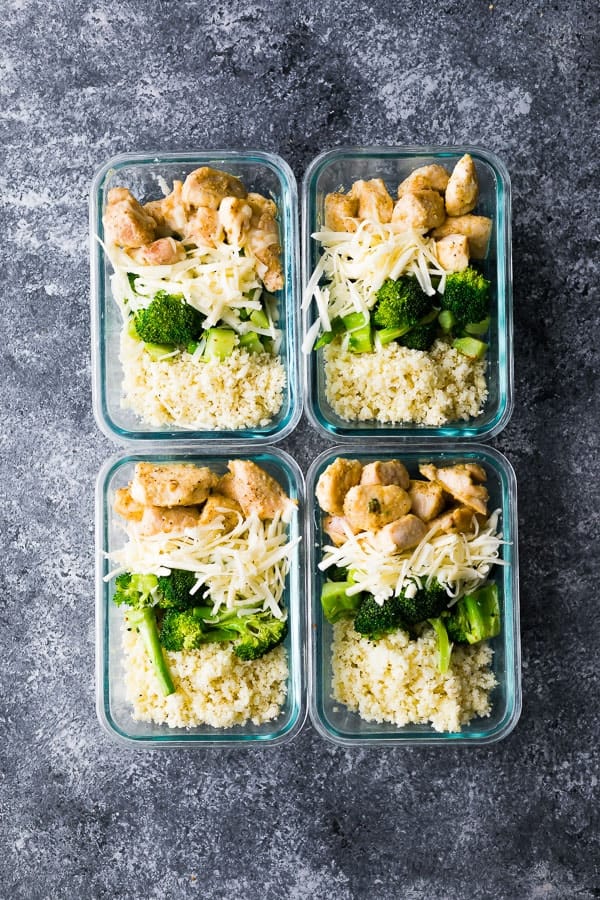 Shrimp Ceviche by Dinner at the Zoo
This fresh ceviche is super easy to prep at the beginning of the week. Pair with a bed of greens for a healthy salad recipe.
Keto Chicken Salad by Green and Keto
A chicken salad loaded with healthy fats is perfect for the keto diet. pair with lettuce wraps for lunch all week.
Instant Pot Lemon Chicken with Garlic
The Instant Pot is one of the best appliances to help with meal prepping. You can make an entire chicken, chicken thighs or chicken breasts that cook up tender, juicy and flavorful.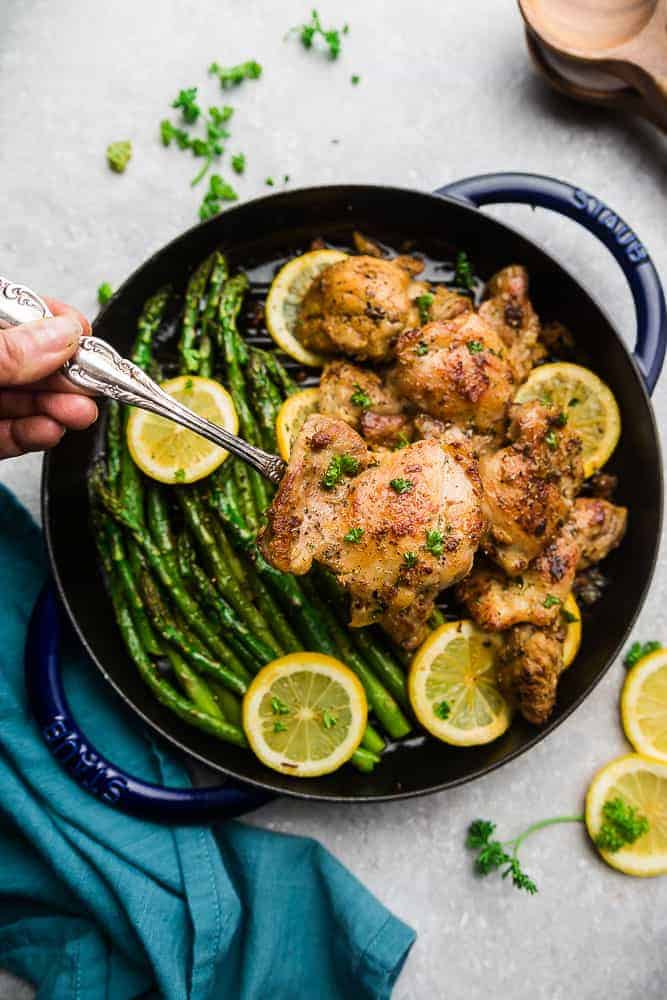 Chicken Bacon Salad Stuffed Avocados by Diet Hood
Um you read that right! Chicken bacon salad stuffed avocados for a high fat low carb lunch.
Steak Lettuce Wraps by Life Made Sweeter
Juicy steak with veggies wrapped in lettuce is beyond easy to meal prep. Simply cook the meat and veggies to have all week long.
California Roll Sushi Bowls by Life Made Sweeter
These bowls are a delicious low carb lunch option.
Low Carb Lettuce Wraps by Low Carb Yum
Lettuce wraps paired with lunch meat take seconds to throw together and are perfect for lunch on the go.
Chicken Avocado Lime Soup by Cooking Classy
Soups are a great healthy option to break up the salad routine. Make a big batch and eat leftovers all week!
Chili Lime Shrimp Fajita Bowls by Life Made Sweeter
Blackened shrimp, roasted veggies, on cauliflower rice makes the best low carb lunch that will make all your coworkers jealous.
You can even switch up the base with broccoli rice or zucchini noodles!