Healthy One Pan Zucchini Noodle Skillet Lasagna Zoodles – makes the perfect easy weeknight dish! Best of all, it's lower carb & makes a delicious twist on lasagna. Gluten free – no one will miss the pasta with this dish! Plus a VIDEO!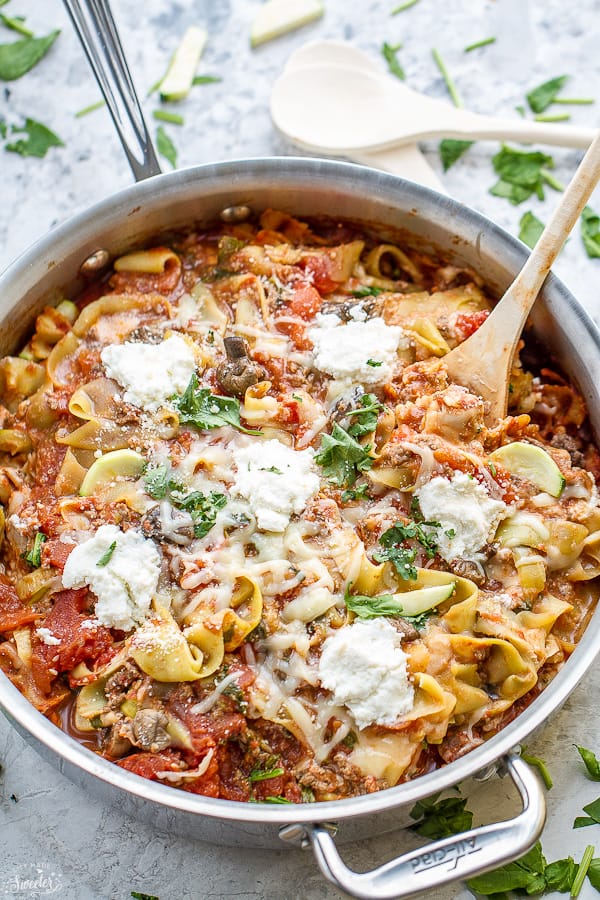 With the cooler temps headed our way, we've been wanting to drown ourselves in all the comfort food a.k.a. cheesy pasta dishes like this Easy Skinny Skillet Lasagna.
But since I had a bunch of garden zucchini still waiting to be used up, I decided to swap out the pasta for ribboned zucchini noodles (zoodles) instead.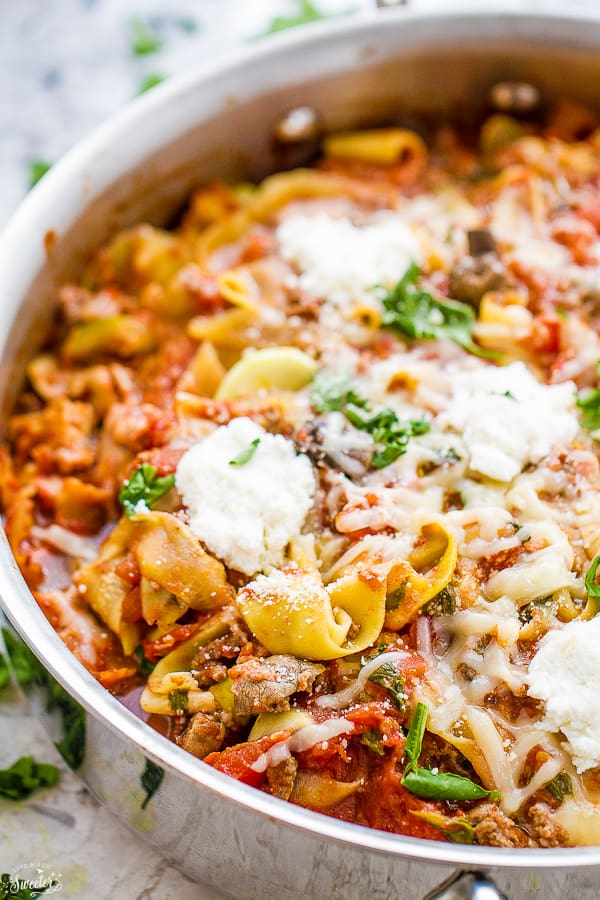 I love making
veggie
noodles
for a lower carb option and you can use either a
spiralizer
or a
vegetable peeler
to get them into the wider ribbons which resembles the lasagna pasta more.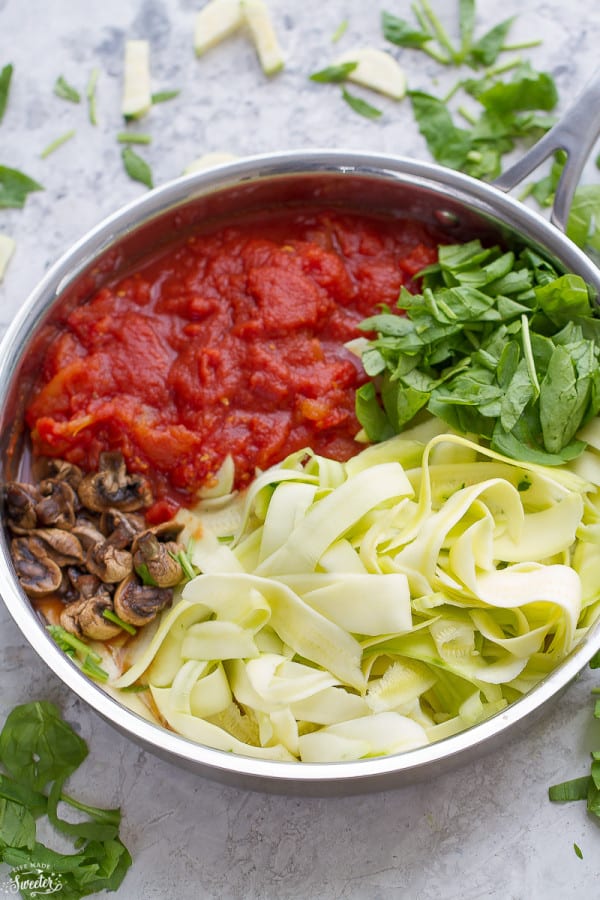 Tips for this Skillet Lasagna Zoodles
Prep the zoodles up to 3-4 days in advance by storing them in an air-tight sealed container in the fridge
To avoid a runny and soggy sauce, it helps to pat them down with a paper towel after you've spiralized them to remove some of that extra moisture that zucchini tend to have.
You can even keep this entirely meatless and add sliced mushrooms instead.
I made two batches, one with ground turkey and one with sauteed mushrooms and they both worked really well.
I used the same base as I did for my Easy Skinny Skillet Lasagna and just reduced the amount of water I added since the zucchini will release a lot of water on its own.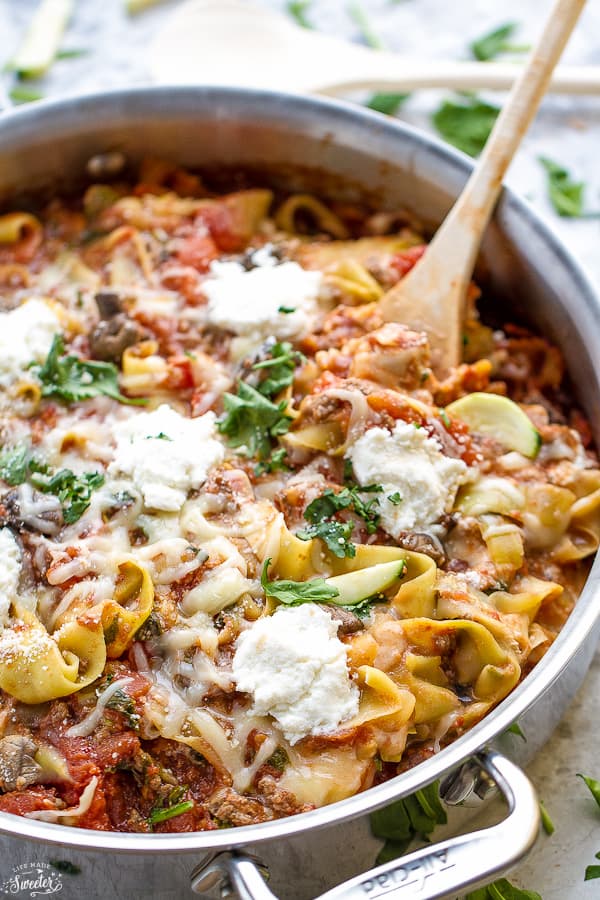 My husband absolutely loved this dish, in fact he couldn't even tell these were zucchini noodles when he first glanced into the pan.  He is not usually a fan of zucchini noodles so I'm so glad that he even requested seconds of this.
If you're looking for a comforting dish that's low on carbs and still full of flavor, this may be your new favorite way to enjoy lasagna. ♥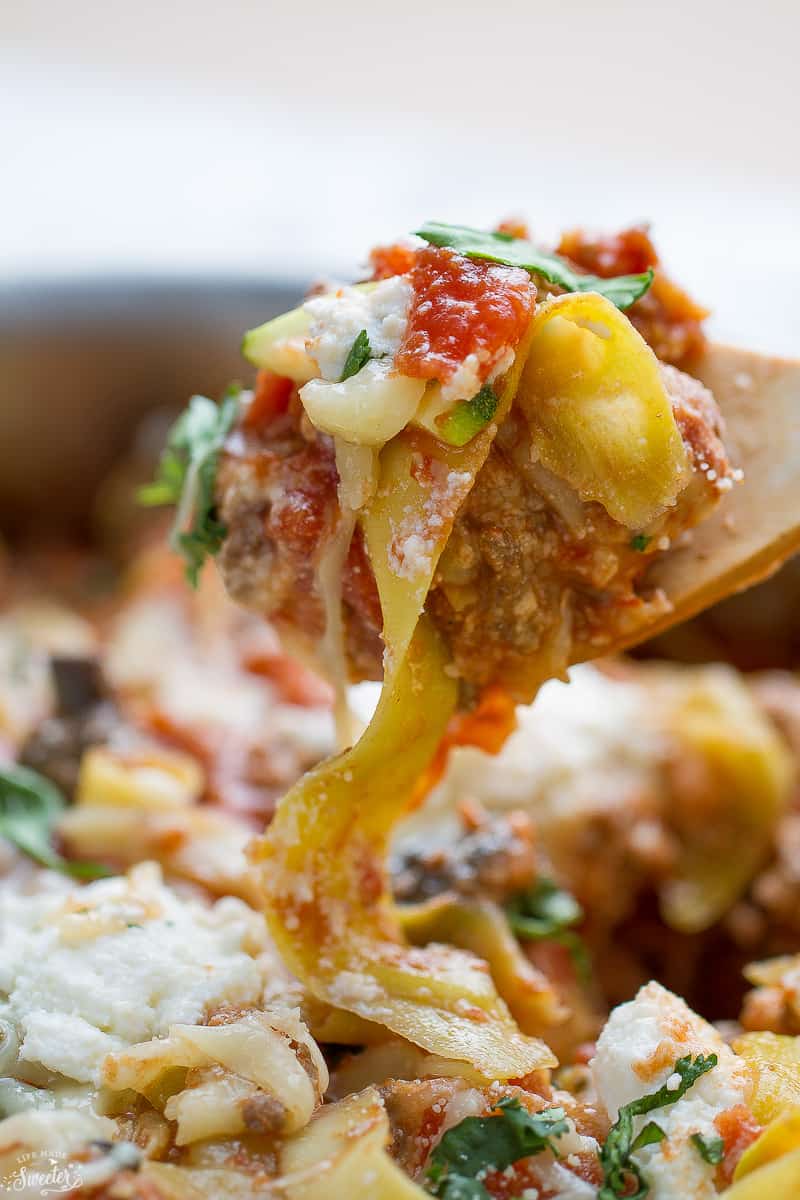 You Might Also Like:

Healthy Chicken Chow Mein Zoodles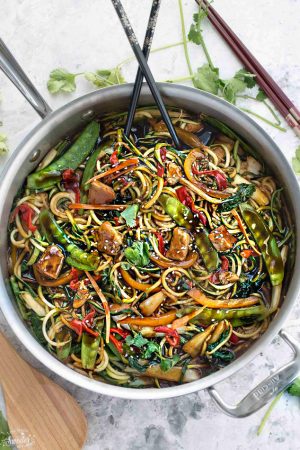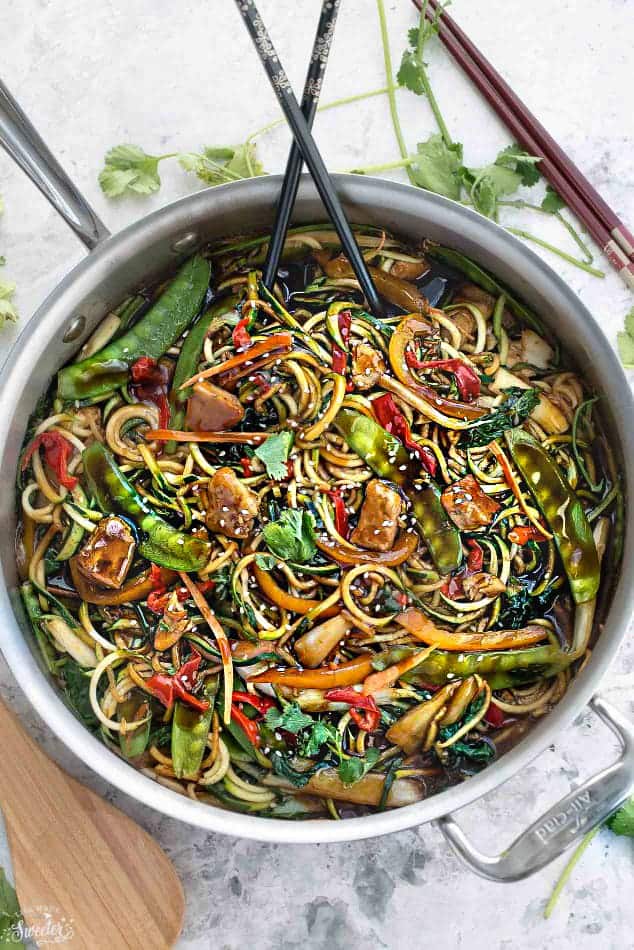 One Pot Teriyaki Chicken Zoodles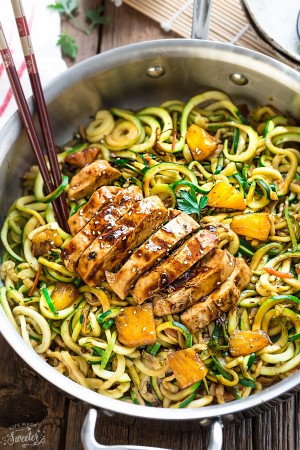 One Pot Kung Pao Chicken Zoodles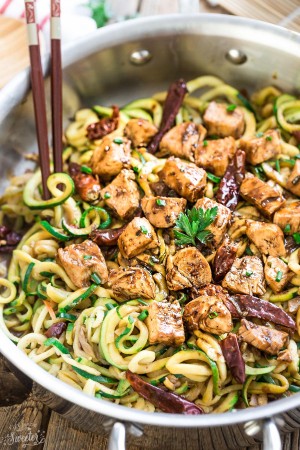 One Pan Mongolian Beef Zoodles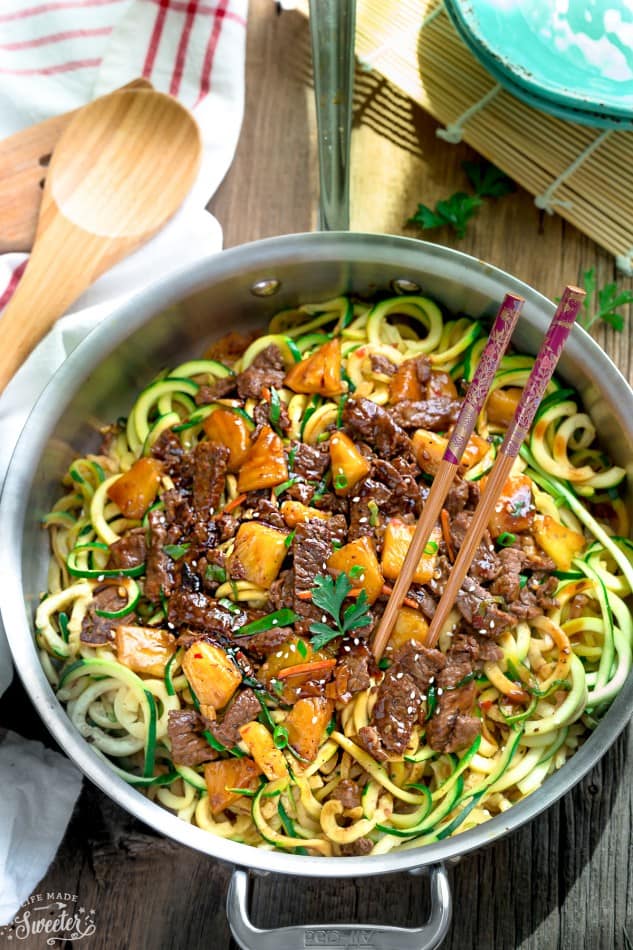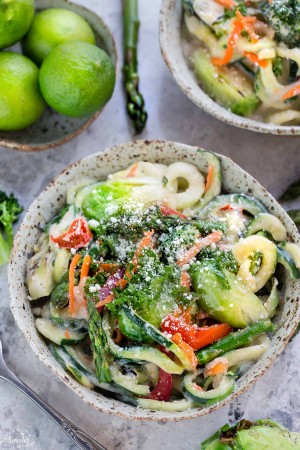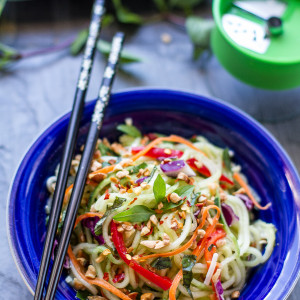 Asian Zucchini Cucumber Noodle Salad
Pad Thai with Sweet Potato "Noodles"