Perfectly soft and slightly sweet cornbread made with pure pumpkin and maple syrup. Cooking it in the slow cooker adds moisture and frees up your oven.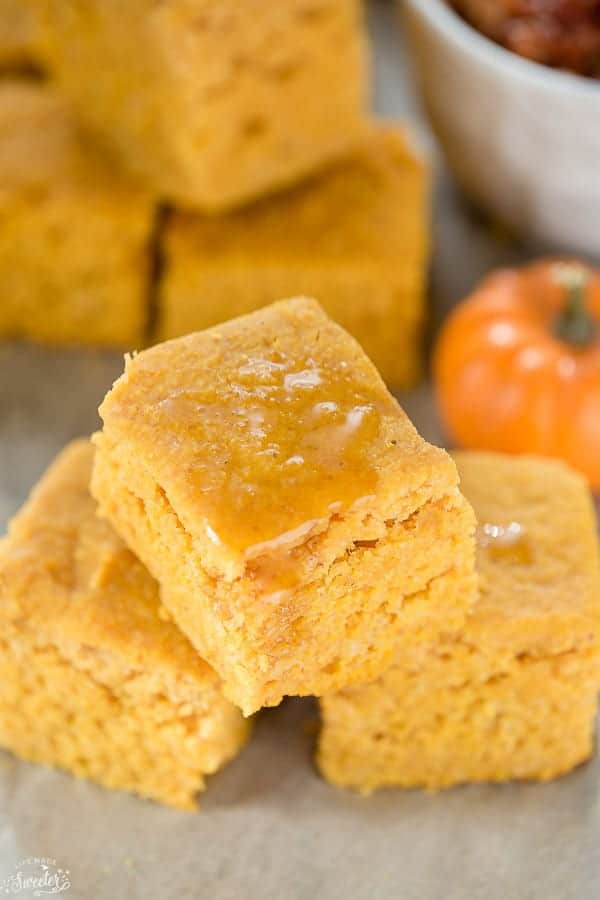 I can't think of anything more comforting than a nice big bowl of
hot soup
or
chili
once the weather gets cooler.
My kiddos were sick this week so along with plenty of snuggles, I was also armed with lots of soup and cornbread.
My kids LOVE cornbread especially this butternut squash version I made last year which has quickly become a reader favorite.  I had a few questions on how exactly cornbread can be made in a slow cooker so I thought it would be more helpful to show you again exactly how it's done.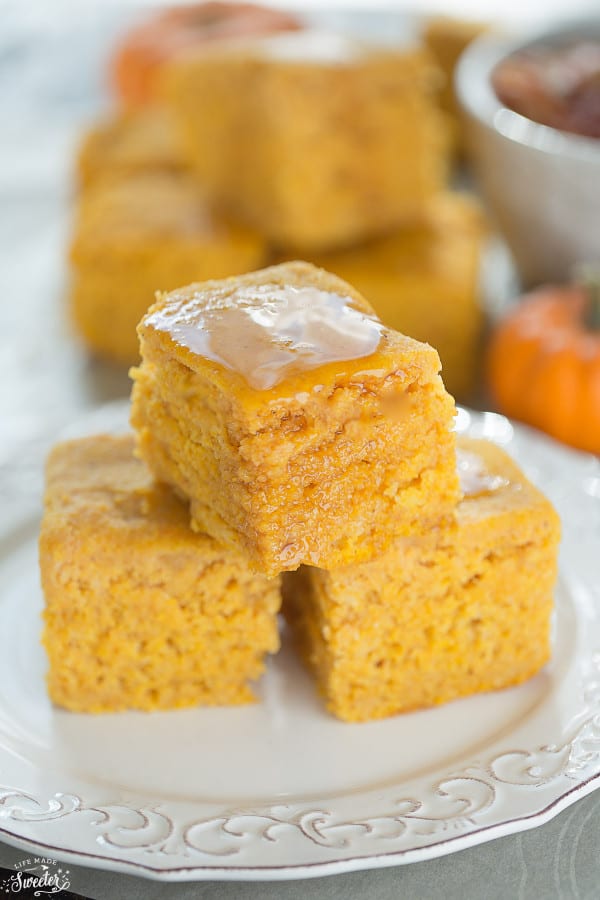 But instead of butternut squash and honey like the original version, I wanted to change things up a bit by using pumpkin and maple syrup this time around.
And instead of step-by-step pictures, I'm sharing my very first VIDEO! 🙂
My husband is a huge fan of quick tutorial videos on YouTube and has been urging me to make some recipe videos for the longest time soooo we finally made it happen.
Hopefully you guys like it! We had so much fun making it and are hoping to make more in the future.  (My husband helped me edit and produce the music)
Click the arrow to watch the video:
Making cornbread in the slow cooker along with buttermilk and pumpkin in the batter helps to keep it wonderfully soft and tender.
The flavor is terrific on its own but also pairs perfectly with a big bowl of chili or enjoy it slathered with some butter.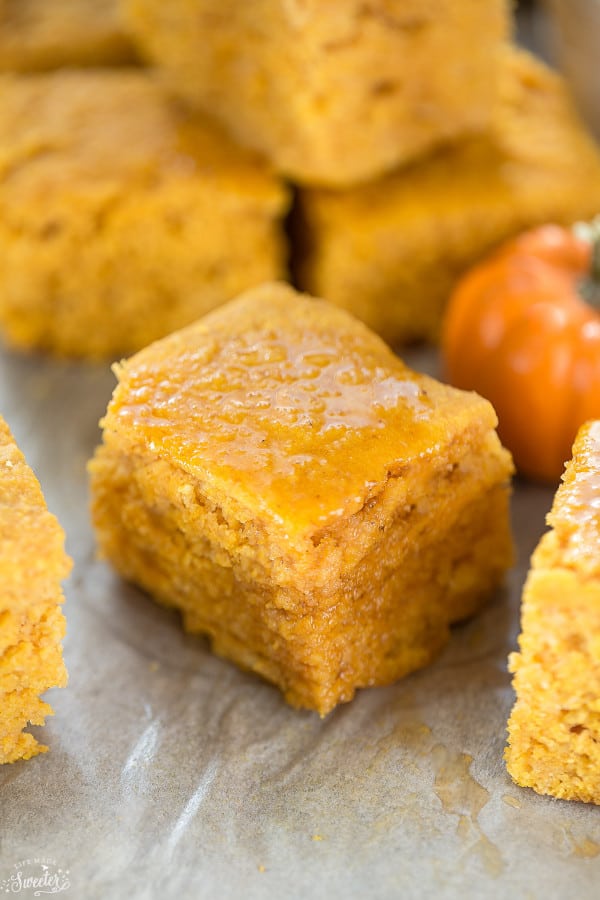 More fall recipes:
Slow Cooker Butternut Squash Cornbread