S'mores Ice Cream Bars are the perfect easy frozen treat for summer. Best of all, no campfire required and packed with the classic flavors you love about s'mores. 
Nothing screams summer more than 
ice cream
and
s'mores
.
These S'mores Ice Cream Bars combine all the flavors you love about the campfire favorite into a delicious frozen treat.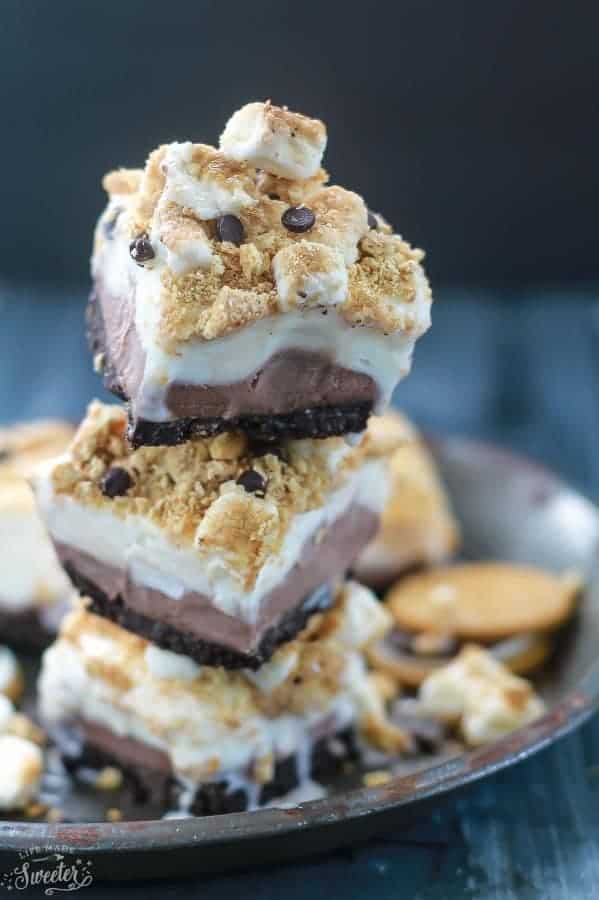 Recipe for these S'mores Ice Cream Bars
These ice cream bars start off with a no-bake Oreo cookie crust. Pulse the entire cookies in a food processor (or you can add them to a zip-top bag and pound until they are fine crumbs.)
Next, comes a layer of chocolate ice cream – homemade or store-bought. A layer of mini marshmallows gets sprinkled over followed by a creamy layer of this vanilla ice cream – I used my favorite no churn vanilla ice cream.
Finally, the top layer has some more toasted marshmallows with a sprinkle of graham crackers.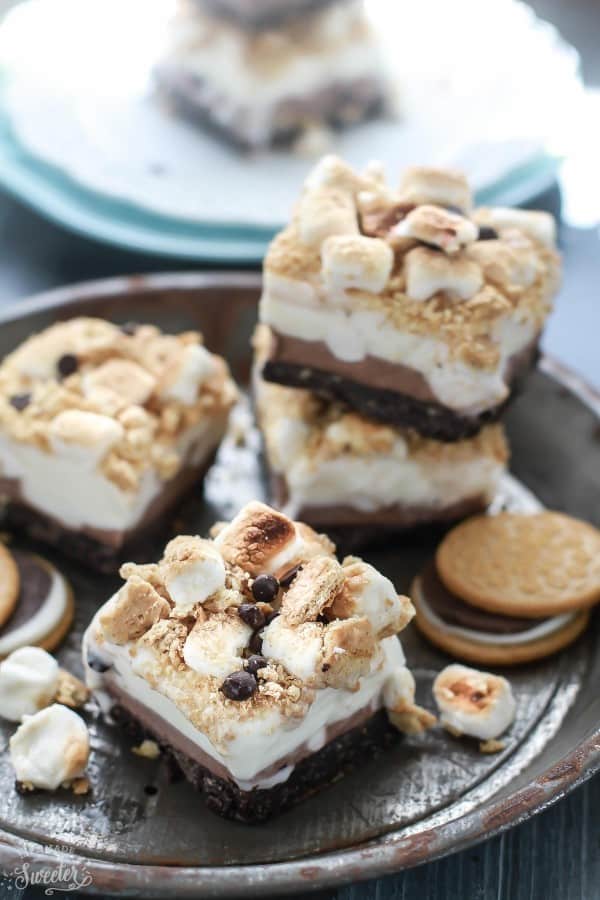 These S'mores Ice Cream Bars are easy to whip up and perfect when you're craving a s'more but nowhere near a campfire.
They make a delicious and refreshing treat to cool down with and flavors that just scream summer.
(Here's a video of a similar recipe on how to make these S'mores Ice Cream Bars)
 More frozen treats:
Strawberry Shortcake Ice Cream Bars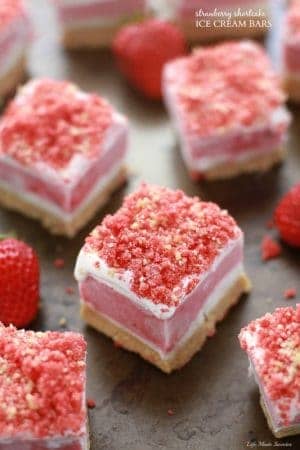 Lemon Cream Pie Ice Cream Bars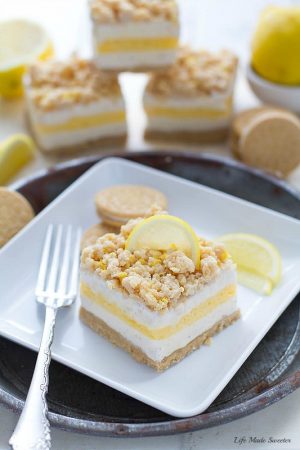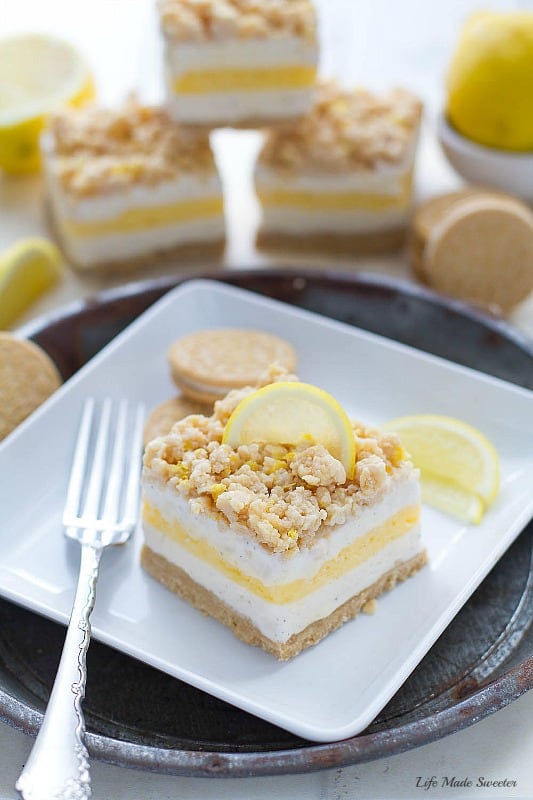 No Churn Cake Batter Ice Cream Funfetti