Beef Stew (Classic Homemade) is the perfect comforting dish on a cold day. Best of all, this delicious recipe is so easy to make with tender fall apart beef and hearty vegetables and a meal the entire family will love.
Nothing beats a big steaming bowl of
hot
soup
or
stew
on a cold day. It's the ultimate
comforting
meal and just the perfect base for sneaking in some extra veggies.
This Classic Homemade Beef Stew is an absolute favorite at our house. My mom used to make a big ole pot of homemade beef stew for us on the weekends as soon as the weather got cooler.
It became one of our favorite cold weather foods – thick, hearty and the best comforting bowl of goodness. We'd always go for seconds and thirds throughout the day. So perfectly soul-warming after playing outside in the snow.
Homemade beef stew still remains one of my favorite lazy Sunday meals I make for my own family now. Full of hearty chunks of meat, root vegetables, garlic and fresh herbs.
The great thing about soups and stews are you can customize them with whatever you have on hand. Feel free to add or leave out whatever suits your tastes!
Make-ahead tips for this Classic Homemade Beef Stew
peel and chop all the vegetables the day before and store them in a zip-top freezer bag in the freezer. This helps to prevent the potatoes from changing color
cut the meat into chunks the day before (or you can buy pre-packaged stew meat) and store in a zip-top freezer bag in the fridge or freezer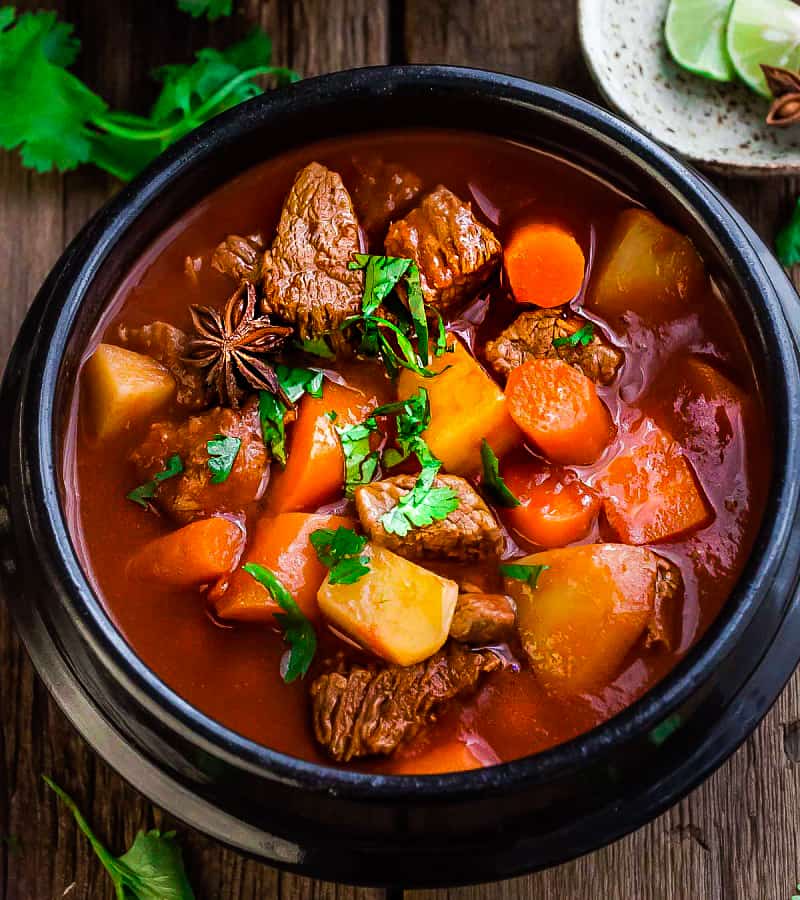 After some time simmering on the stove-top (or you can try making this in your slow cooker), this Classic Homemade Beef Stew will definitely remind you remember growing up with.  It's a nutrient-rich and simple to prepare clean eating dish.
Jam-packed and loaded with fresh, real ingredients that are delicious and you can feel good about feeding it to your family and yourself.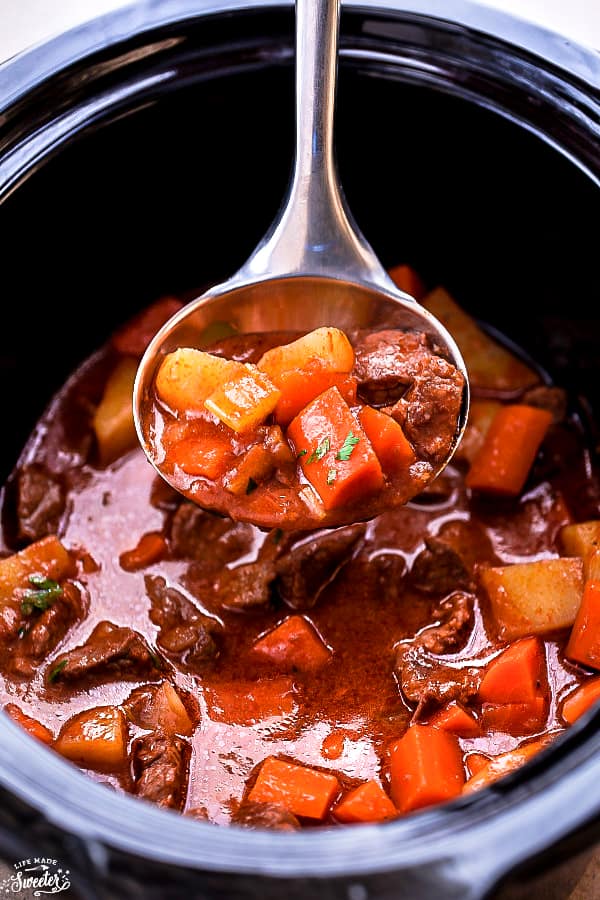 Yields 7-8
Classic Homemade Beef Stew
Classic Homemade Beef Stew is the ultimate comforting dish on a cold day. It's so easy to make with the perfect fall-apart tender meat the entire family will love.
25 minPrep Time
2 hr, 10 Cook Time
2 hr, 35 Total Time
Ingredients
1/3 cup flour
1 teaspoon sea salt
1/2 teaspoon black pepper
1/2 teaspoon onion powder
1/2 teaspoon thyme
1 1/2 - 2 pounds beef stew meat, cut into 1 inch chunks
1 tablespoon cooking oil
1 large onion, diced into large chunks
2 cloves garlic, minced
1-2 tablespoons red wine (optional)
2 tablespoons balsamic vinegar
1/2 cup tomato paste
4 cups beef broth, homemade or low sodium
1-2 teaspoons Worcestershire sauce
1 teaspoon dried rosemary
1 teaspoon dried parsley
1 bay leaf
3 Russet potatoes, peeled and chopped into 1 inch chunks
2 medium carrots, peeled and chopped
2 ribs celery, chopped
1 star anise (optional)
2 teaspoons cornstarch + 2 teaspoons water to create a slurry
2 tablespoons fresh parsley, chopped
Salt and pepper to taste
Instructions
In a large zip-top bag, combine flour, salt, pepper, onion powder, and thyme. Add meat and shake until well coated.
In a large dutch oven or pot on medium high heat, add cooking oil and brown the meat on all sides for about 5 minutes. You may have to work in batches so you don't crowd the meat.
With all the meat browned, add onions & garlic to the pan. Cook and stir 2-3 minutes until onions are translucent. Add red wine and balsamic vinegar to deglaze the pan. Stir in tomato paste, beef broth, Worcestershire sauce, rosemary, dried parsley, bay leaf, potatoes, carrots and celery (and star anise if using) and stir to combine. Bring to a boil then turn heat down to low, cover and simmer for 2 hours, stirring occasionally.
In a small bowl, whisk together cornstarch with water. Turn heat back to high and stir corn starch mixture into stew. Allow stew to boil and thicken up, while stirring occasionally. Adjust seasonings and serve hot with fresh parsley.
7.6.4
98
https://lifemadesweeter.com/classic-homemade-beef-stew/
More comforting dishes:
Easy Beef Stroganoff – One Pot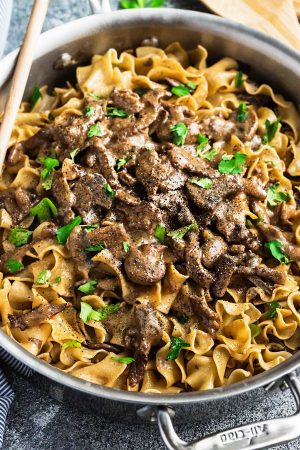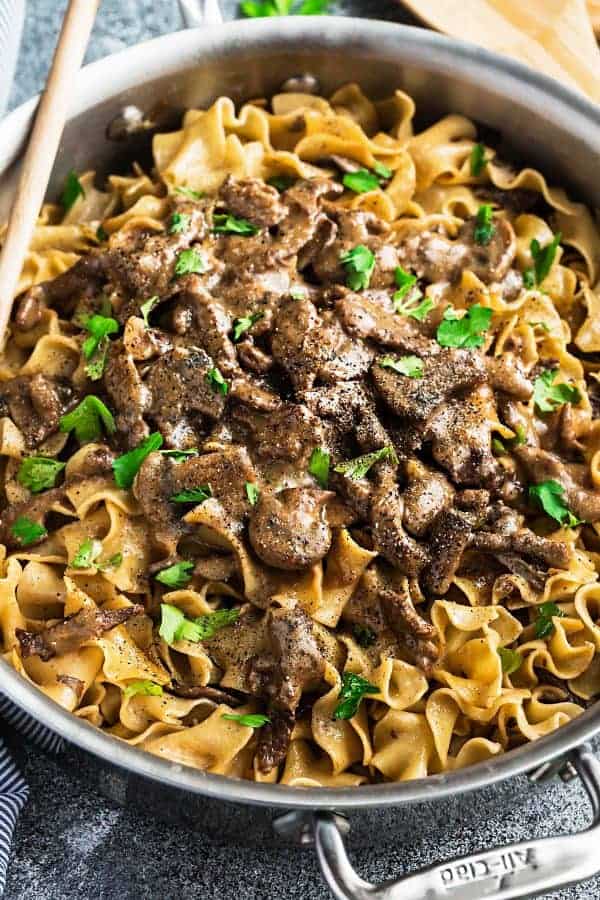 Slow Cooker Homemade Beef Stew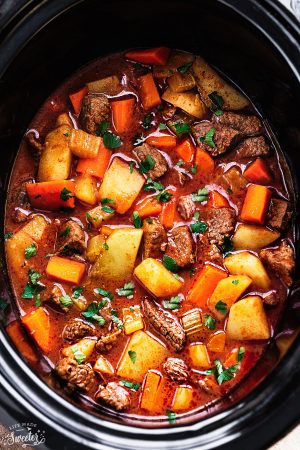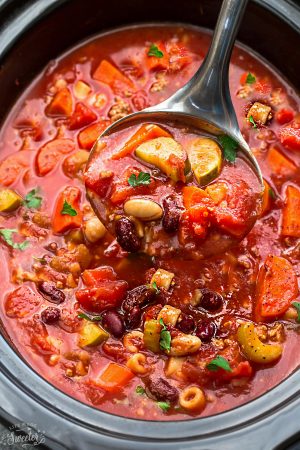 Italian Sausage Tomato Tortellini Soup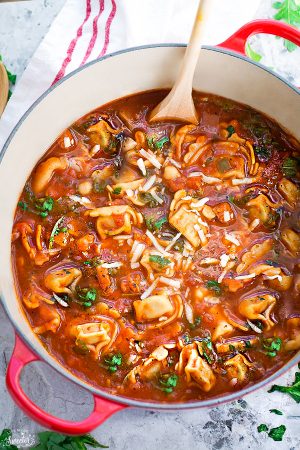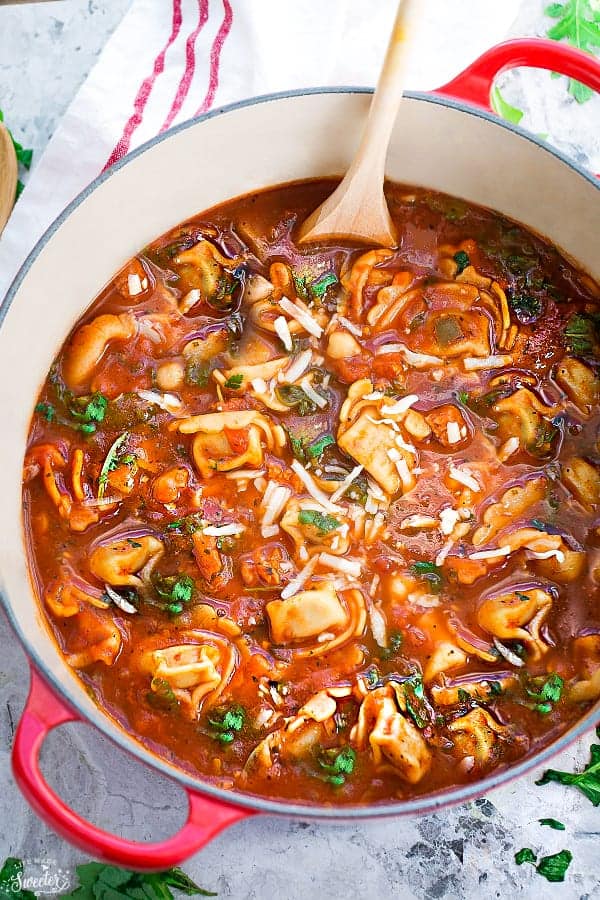 Easy Slow Cooker Chili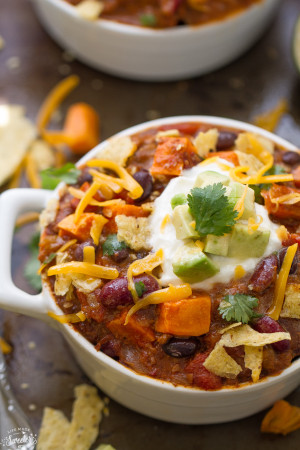 More from across the web:
Not So Irish Stew – Jillian Harris
Spicy Chickpea Stew with Quinoa Pilaf – Dolly & Oatmeal
And if you are looking for easy & authentic Slow Cooker Asian recipes: