Instant Pot Beef Stew (Homemade Pressure Cooker) makes the perfect comforting dish on a cold day. Best of all, this one pot meal is full of tender meat with carrots, potatoes, sweet potatoes and celery. Plus recipe video.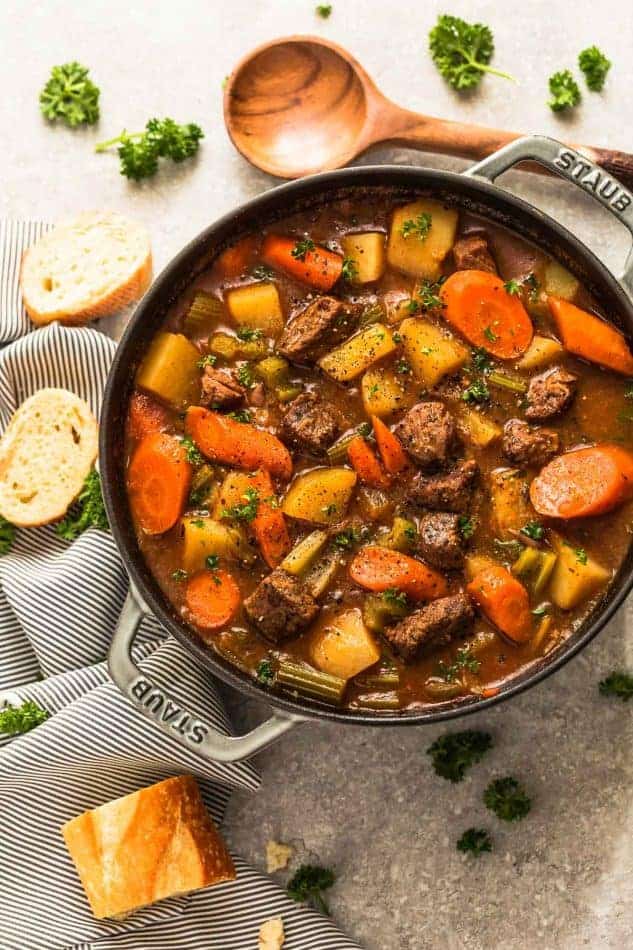 PIN HERE to save and follow ME ON PINTEREST for more delicious recipes

To me, nothing screams comfort more than a big pot of soup or stew. My mom used to make a big batch of homemade beef stew for us on the weekends as soon as the weather got cooler.
It was the ultimate cold weather food and we'd always go for seconds and thirds throughout the day.
It's still one of my favorite lazy Sunday meals I make for my own family now. I already have a classic stovetop and slow cooker version and now that I have an Instant Pot, I couldn't wait to try making my some classics like rice, pasta, chicken, hard boiled eggs, soup and this stew in it.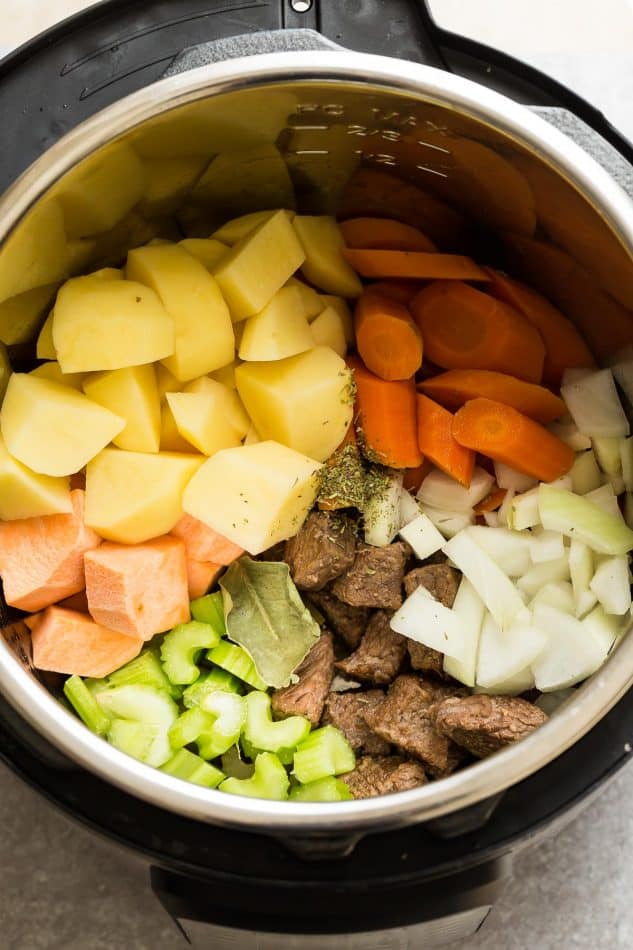 The great thing about soups and stews is that you can customize them by adding whatever vegetables you prefer or have on hand.
Make ahead and meal prep tips for this Instant Pot Beef Stew (Homemade)
chop the carrots and celery the day before and add them to a zip-top freezer bag in the fridge
peel and chop the potatoes and onions and store them in a zip-top freezer bag in the freezer. This prevents the potatoes from changing color and the onions from spreading odours in the fridge.
cut the beef into chunks and place in zip-top freezer bags. Store in the fridge.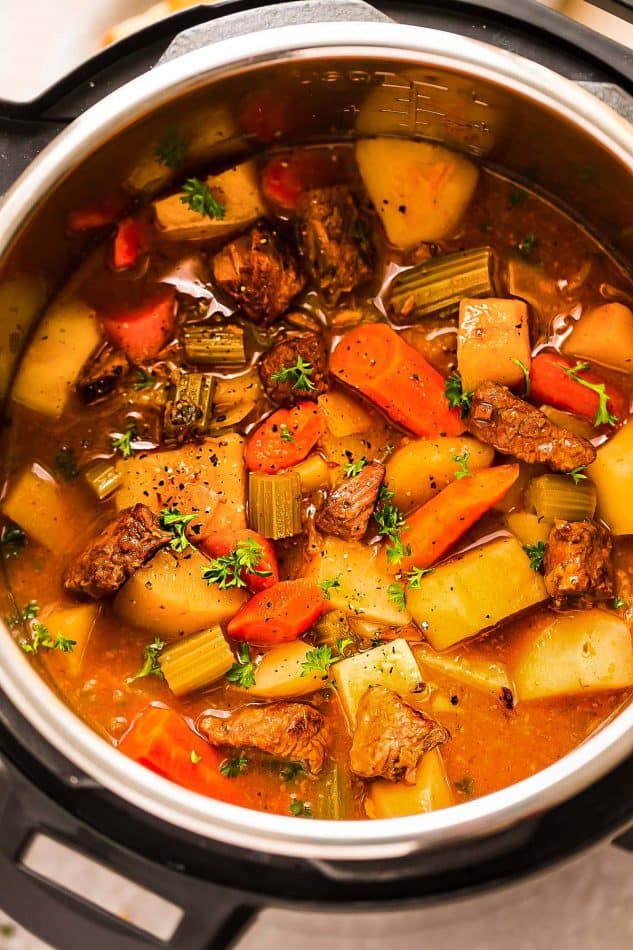 If you have time, I would definitely brown the beef in the Instant Pot prior to adding the other ingredients. It's an extra, more
involved
step but completely worth it for that caramelized and hearty depth and extra layer of flavor you get.
On those days you are pressed for time, you are totally free to skip the browning if you'd prefer an easy dump and go recipe.
This Instant Pot Beef Stew recipe makes a big batch with enough for lots of leftovers. In fact, I think I love the flavors even more the next day. All those thick rich and deep flavors get a chance to build even more overnight.
So delicious and the perfect meal for busy weeknights or a cozy Sunday dinner.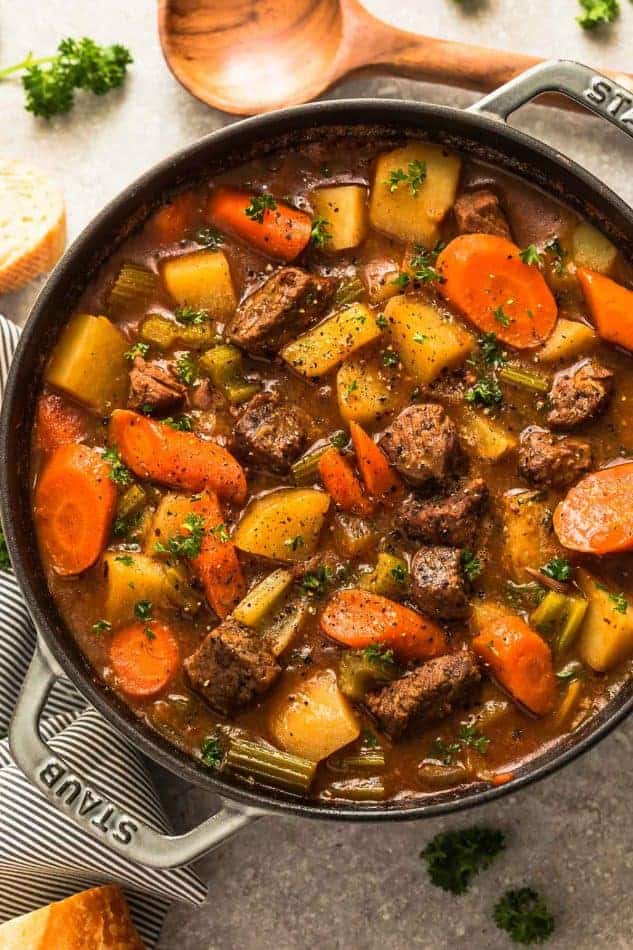 Watch the video and see how easy this stovetop version is to make.
More Instant Pot recipes:
One Pot Teriyaki Rice with Chicken