Grilled Greek Chicken Souvlaki Quinoa Brown Rice Bowls – a Mediterranean inspired weeknight chicken dish full of bright flavors served with grilled vegetables, olives, feta on a bed of quinoa and brown rice. Gluten free and dairy free option.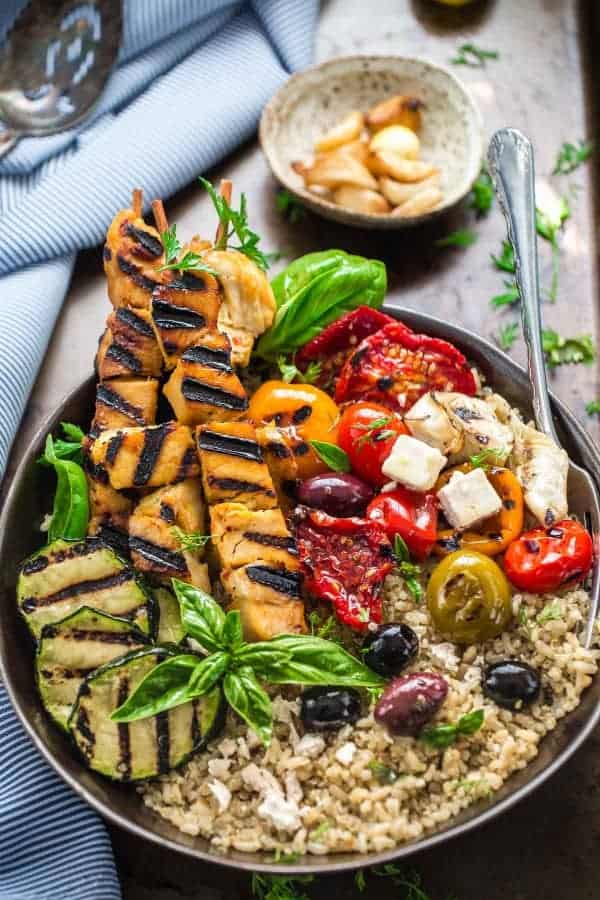 We visited Greece a few years ago and I always dream of going back some day for their amazing food. It's one of my favorites and I love that not only is the food healthy, but it tastes so fresh and flavorful.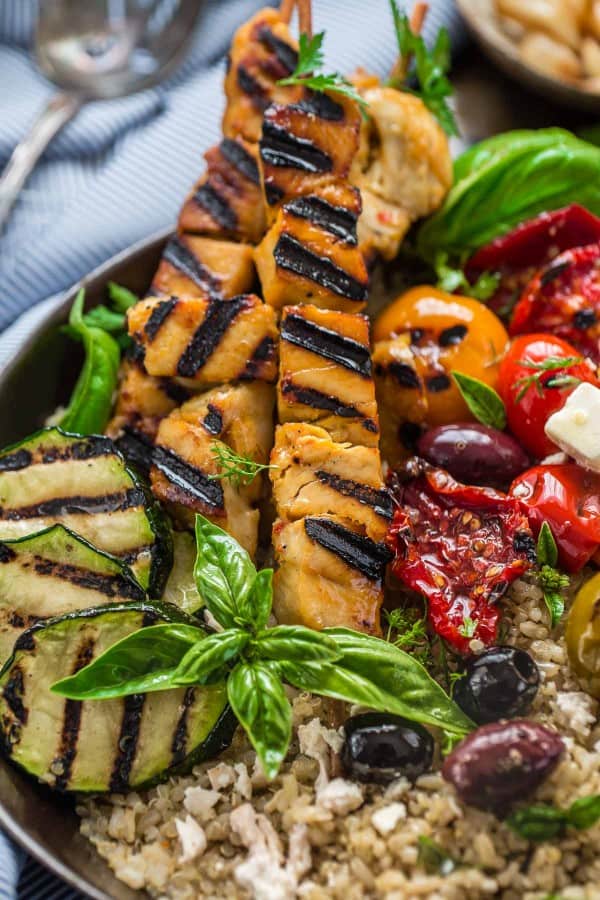 Since we won't be heading to Greece anytime soon, I made these Greek Chicken Souvlaki Quinoa Brown Rice Bowls to satisfy that craving. They come together easily and have a little bit of everything good.
Starting off with a base made with a combination of quinoa and brown rice that I received from my friends Hodgson Mill. I love that the quinoa is packaged up together with brown rice. My husband is always telling me that quinoa alone doesn't fill him up so these sides are just perfect.
They come ready to cook in a variety of five flavors — Garlic & Herb, Italian, Lemon Pepper, Mediterranean and Spicy.
Plus they cook up in just 20 minutes and the Mediterranean flavor goes perfectly with the bright, lemony chicken. The flavorful marinade for the chicken is made up mostly of some lemon juice, red wine vinegar, basil, dill, oregano and thyme.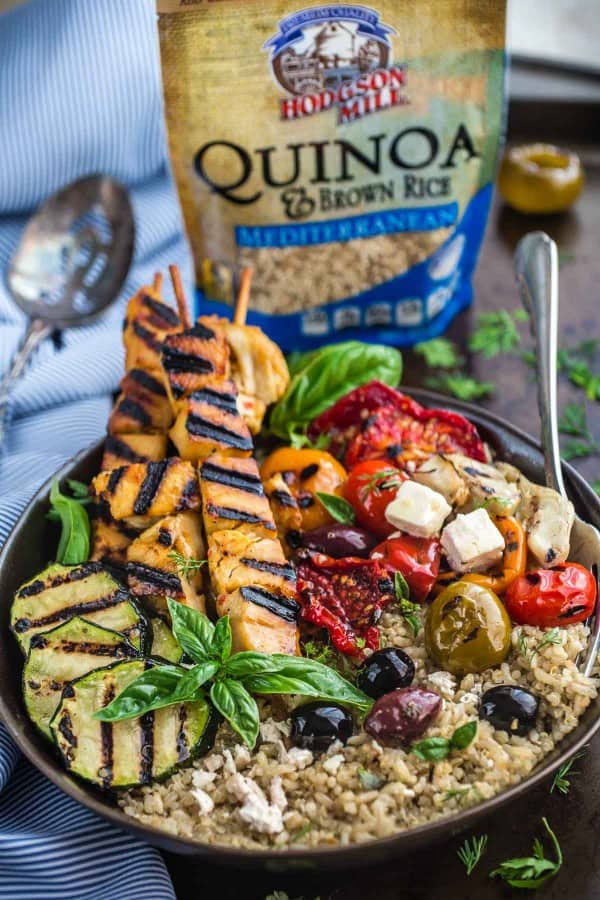 Next, these yummy bowls get topped off with some grilled vegetables.
I loaded mine up with zucchini, sun-dried tomatoes, cherry tomatoes, artichoke hearts, Kalamata olives, black olives, fresh herbs and some feta cheese.
The best part about these bowls is, you can easily swap out whatever veggies you like or have on hand. They're also gluten free and you can just leave out the cheese and Tzatziki sauce for a dairy free option.

These bowls make a healthy and flavorful meal perfect for anytime you are craving something fresh and simple.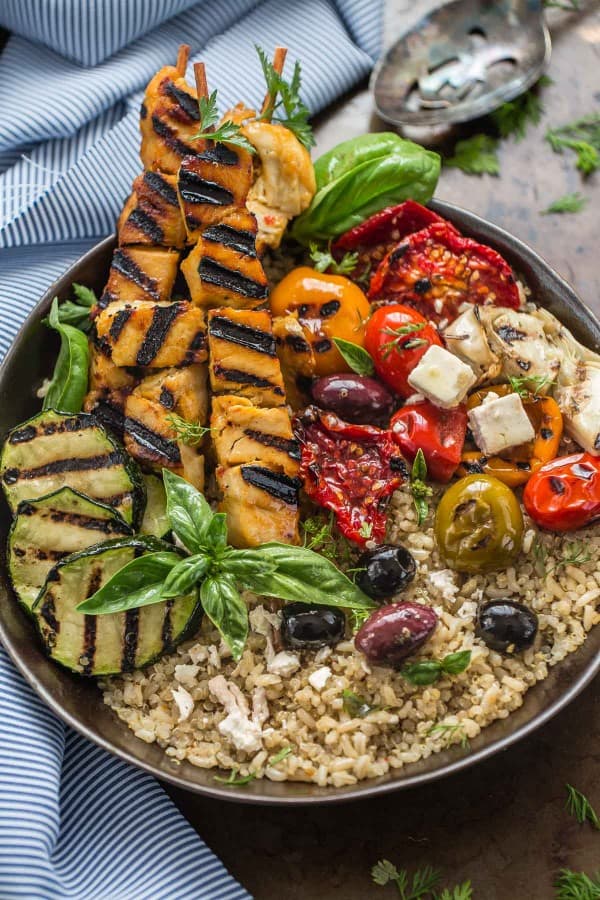 DISCLAIMER: This is a sponsored post created in a compensated ambassadorship with Hodgson Mill.  All opinions are 100% my own.