Layered White Chocolate Peppermint Mocha Fudge is the perfect easy treat for the holidays. Best of all, a great gift to package up for neighbors, friends and family!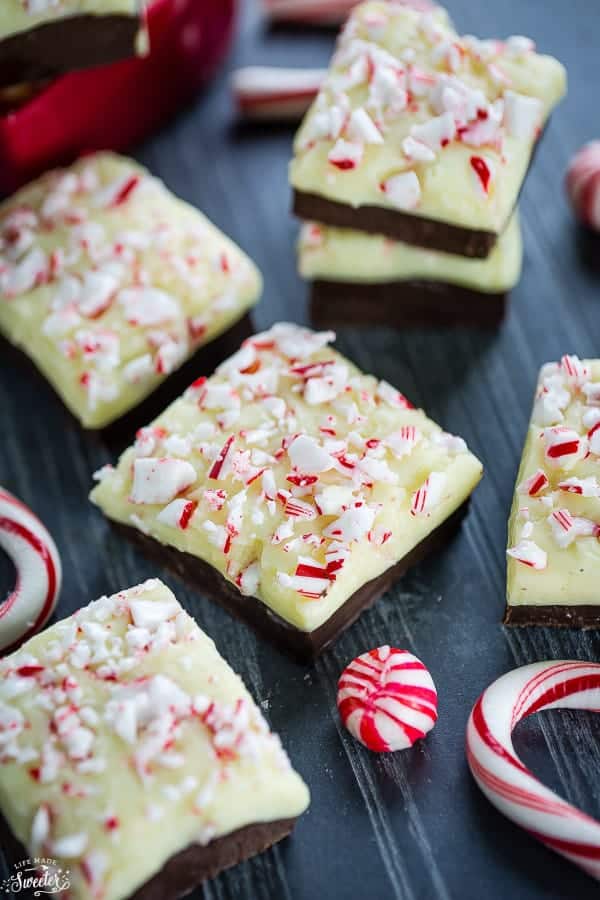 It's been a holiday baking palooza at our house. Along with
cookies
, 
caramel corn
, and
bark
—-
fudge
is one of my favorite treats I make around this time of  year to package up and send along to friends and neighbors.
WHITE CHOCOLATE PEPPERMINT MOCHA FUDGE
This Layered White Chocolate Peppermint Mocha Fudge is a new favorite. It has two different layers and combines all the flavors you love about the beloved Starbucks drink.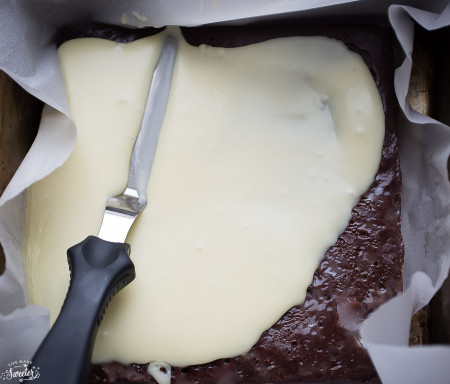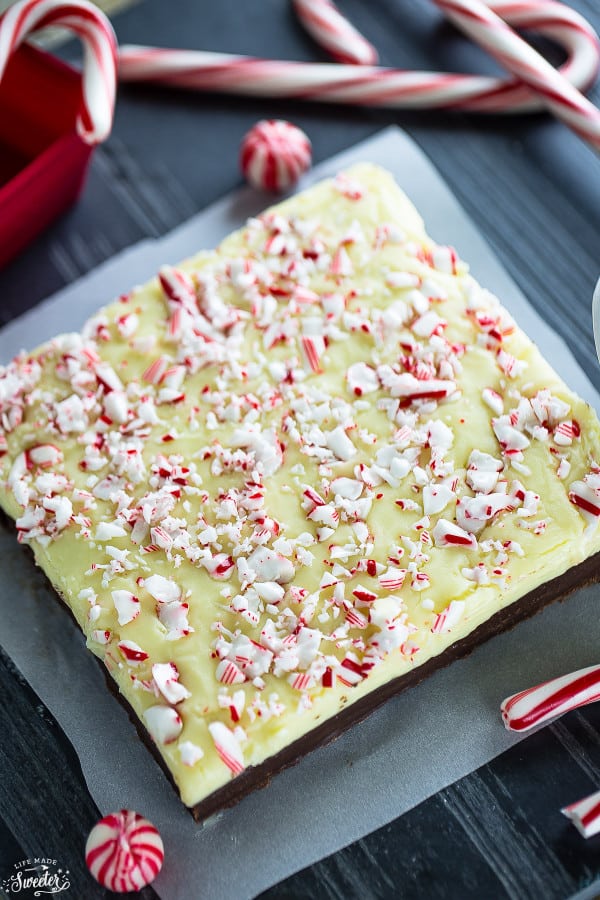 As much as I like the ease of making fudge in the
microwave
, making it on the stove prevents the chance of overheating. The double-boiler method is practically fail proof and you still won't need a candy thermometer.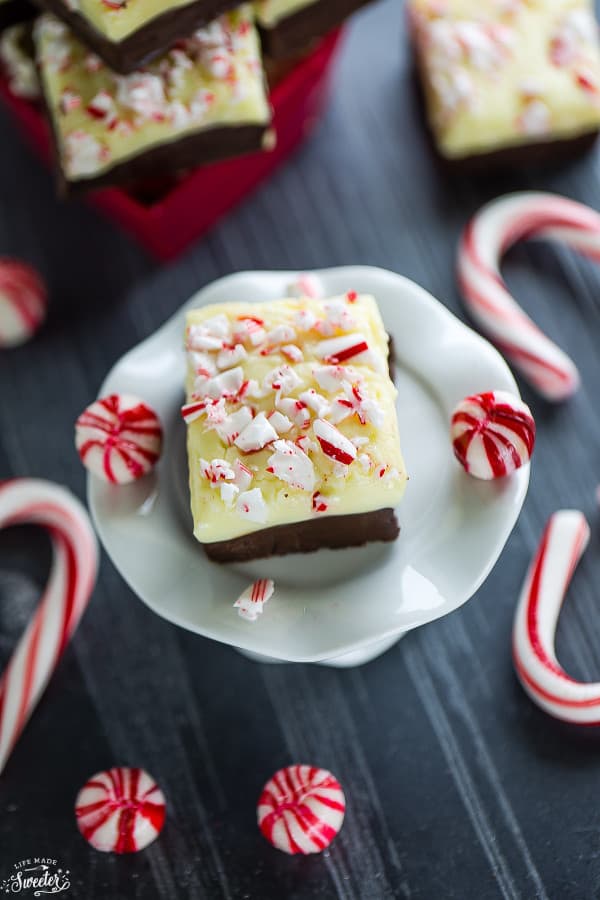 I've made layered 
fudge
 in the past and this White Chocolate Peppermint Mocha Fudge is our new favorite.
The pretty contrast of white to dark chocolate with the hint of mocha and kiss of peppermint is truly the best!  It makes a decadent treat and perfect for gift giving!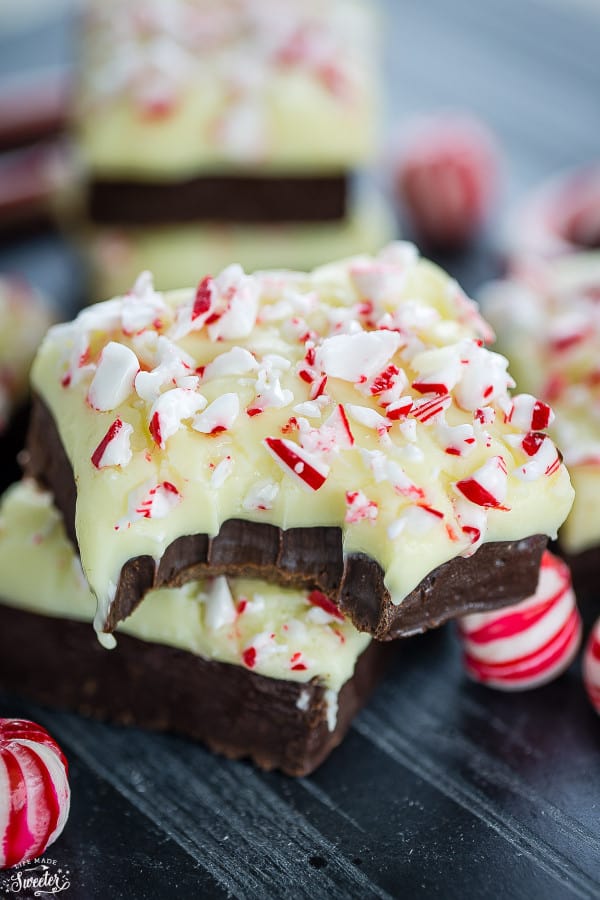 More holiday treats:
Easy Homemade 3 Ingredient Fudge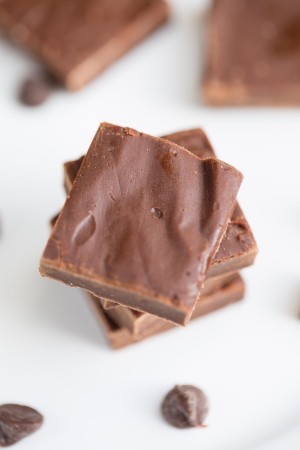 Easy Chocolate Peanut Butter Layered Fudge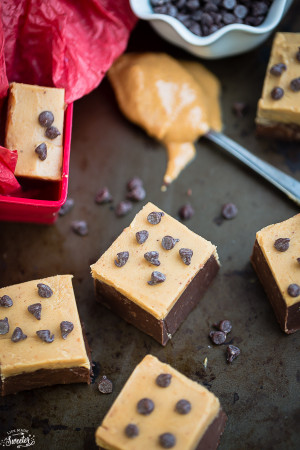 White Chocolate Peppermint Bark