Mango Ice Cream is the perfect frozen treat for summer. Best of all, this recipe makes a super creamy ice cream full of fresh mango flavors.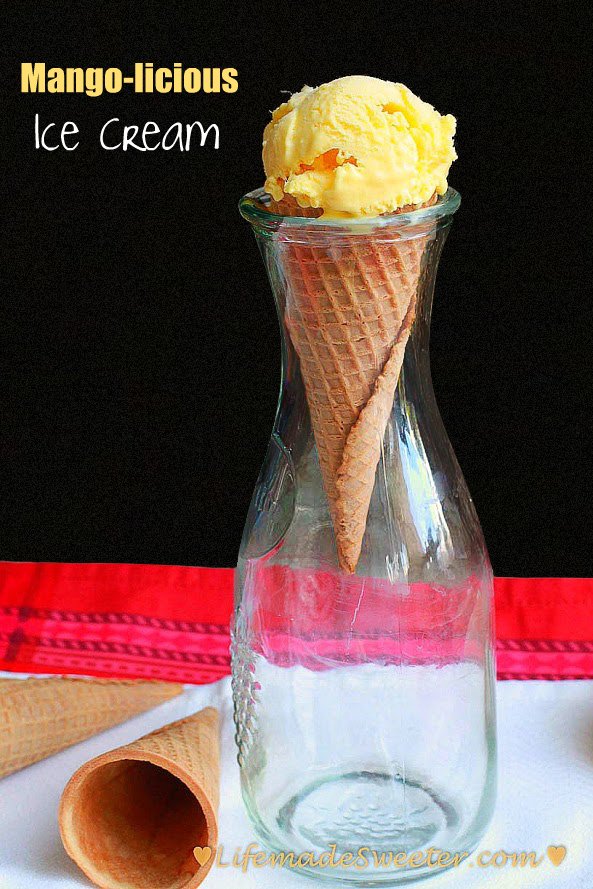 When I was younger, I would dream that my mom would let me eat ice cream all day long.  It didn't really matter what flavor it was, just as long as it was cold, creamy and maybe even on a sugar cone 🙂   Of course that never happened to my dismay.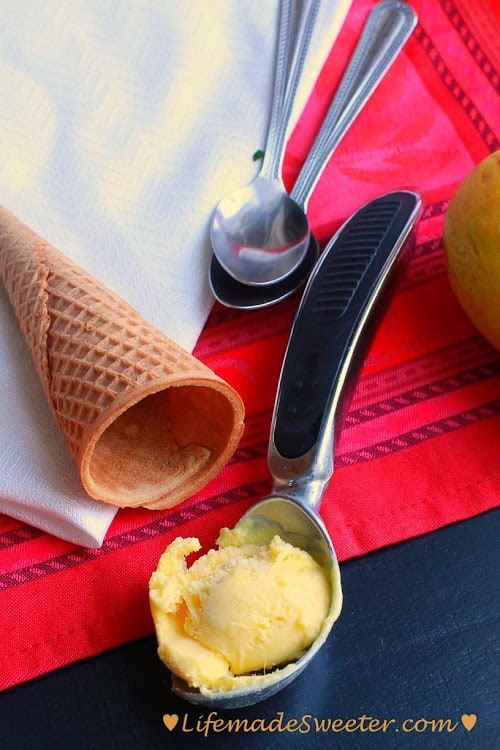 I adore homemade ice cream but I don't make it often enough.  Now that we are enjoying all these hot summery days, we are constantly craving for a cooler treat.
So, my trusted ice cream maker has somehow found its way back into my life again.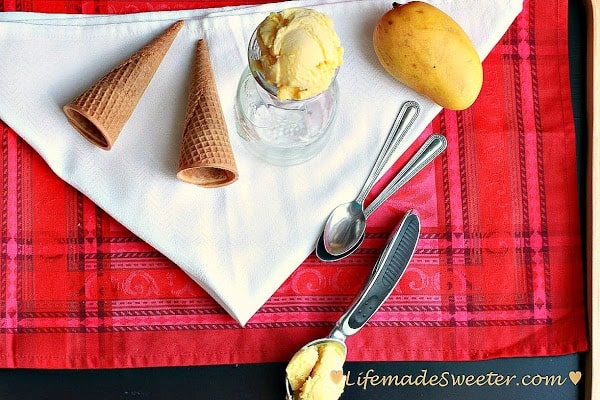 Recipe for Mango Ice Cream
This mango ice cream is made from my go to custard base I usually make but instead of vanilla, a splash of lime juice and mango puree are added to the chilled custard.
I used fresh mango for the puree but you can certainly use frozen if you want. You may have to adjust the amount of sugar depending on the sweetness of the fruit.
This came out super creamy with just the right amount of sweetness that you can prominently taste the magnificent mango flavor.  It's seriously my favorite ice cream of all time and what my mom even proclaimed the best ice cream ever.
That says a lot since she is not usually a fan of ice cream at all.
It makes the perfect refreshing treat for cooling down on a hot summer's day with or without a cone.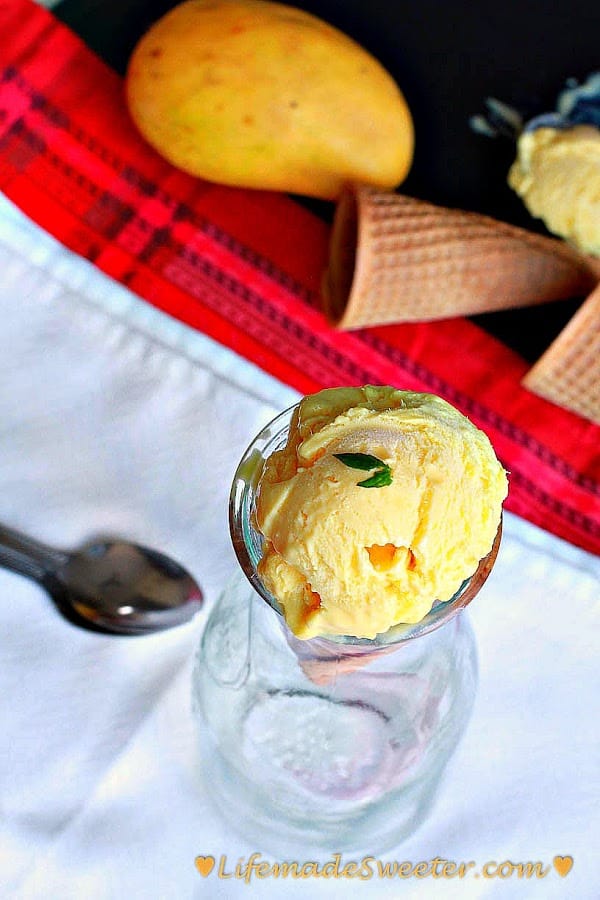 Craving for more frozen treats?
No Churn Cake Batter Ice Cream Funfetti
Two-Ingredient Chocolate Banana Ice Cream
Nutella Chocolate Banana Ice Cream Cake
  Mini Birthday Mango Mousse Cakelette