Overnight Banana Pecan Streusel French Toast Bake is the perfect easy breakfast or brunch. Best of all, it's easy to assemble the night before. Made with a creamy banana filling topped with a cinnamon, pecan & brown sugar streusel.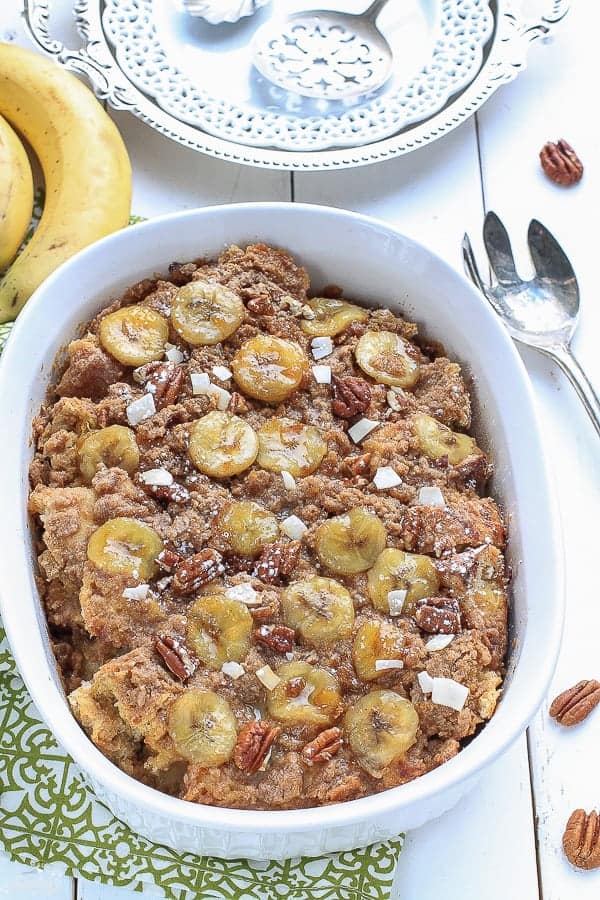 Weekend mornings are my favorite. You're not rushing to get up early and fix breakfast and everything just seems a little bit more calmer.
You can also shake up your breakfast routine with something other than a regular bowl of oatmeal. That's where overnight casseroles come in. They are just perfect for making ahead and are always a hit with guest. This Blueberry Cream Cheese French Toast Bake and Strawberry Cream Cheese French Toast Bake are also ones on our regular rotation.
Our latest obsession has been this Overnight Banana Pecan French Toast Bake. It makes a special breakfast for a random weekend and perfect for when you've got overnight company.
It's got a layer of sweet bananas stuffed in the middle and a creamy filling made with cottage cheese filling stuffed in between. It's lower in fat and more heart healthy than cream cheese but if you don't have it on hand, feel free to swap it out for cream cheese instead.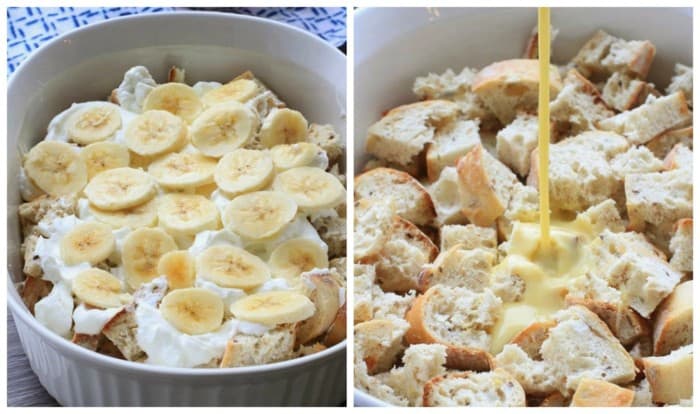 My favorite part is that  you can assemble everything ahead of time the night before and then just pop it in the oven when you're ready to dig in.
Plus, the sweet cinnamon, pecan and brown sugar streusel topping in the oven is just the best!  It will make your house smell amazing the next morning while it's baking up!
Serve it alone with a few slices of bananas and coconut chips or pour on your favorite syrup or caramel sauce for a decadent treat!
An easy breakfast that is comforting and indulgent and an awesome way to start off your weekend.
Make ahead tips for this Overnight Banana Pecan Streusel French Toast Bake
Cut the bread in advance
Mix the egg and milk mixture the night before.
Assemble the night before and park it in the fridge overnight to soak up all that goodness.
More brunch recipes:

Caramel Apple Streusel French Toast Bake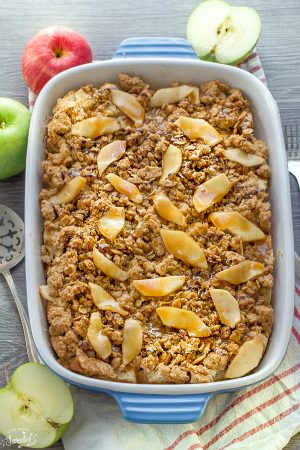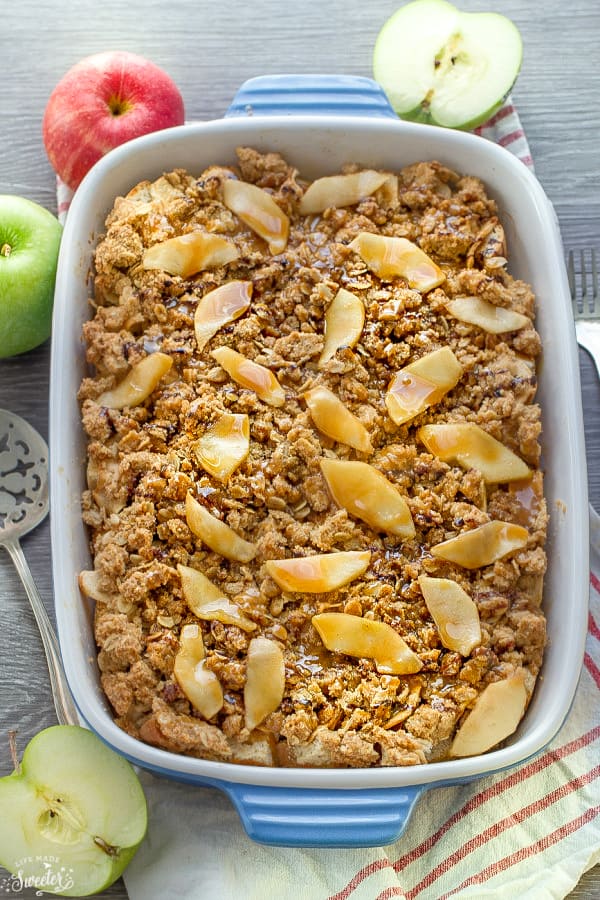 {Overnight} Blueberry Cream Cheese French Toast Bake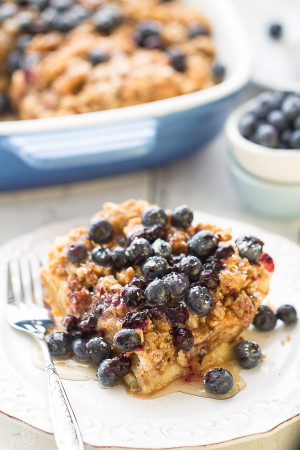 Pumpkin Nutella French Toast Muffin Cups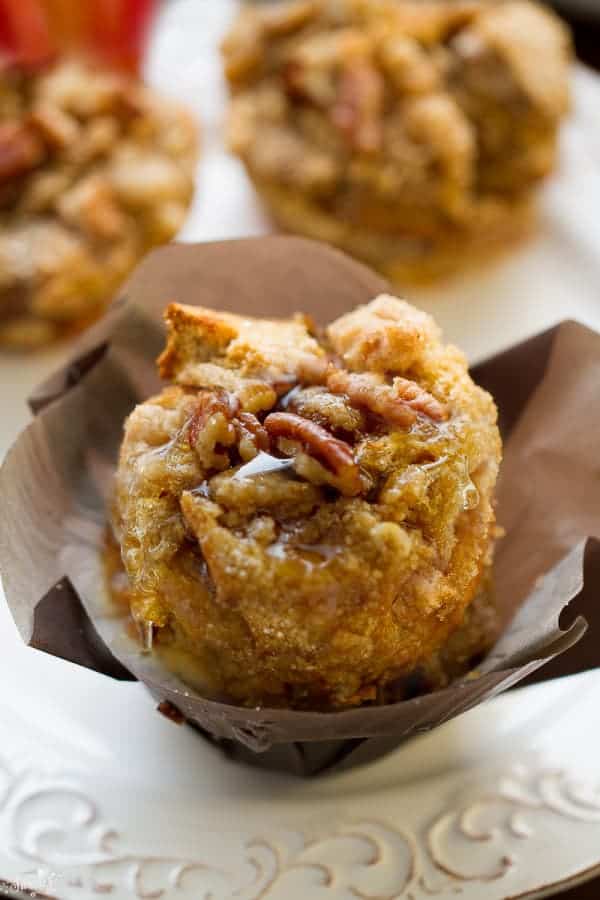 Overnight Strawberry Cream Cheese French Toast Bake