Back to School Lunches – lots of easy & tasty ideas for packing lunchboxes – from healthy treats to light meals and easy snacks.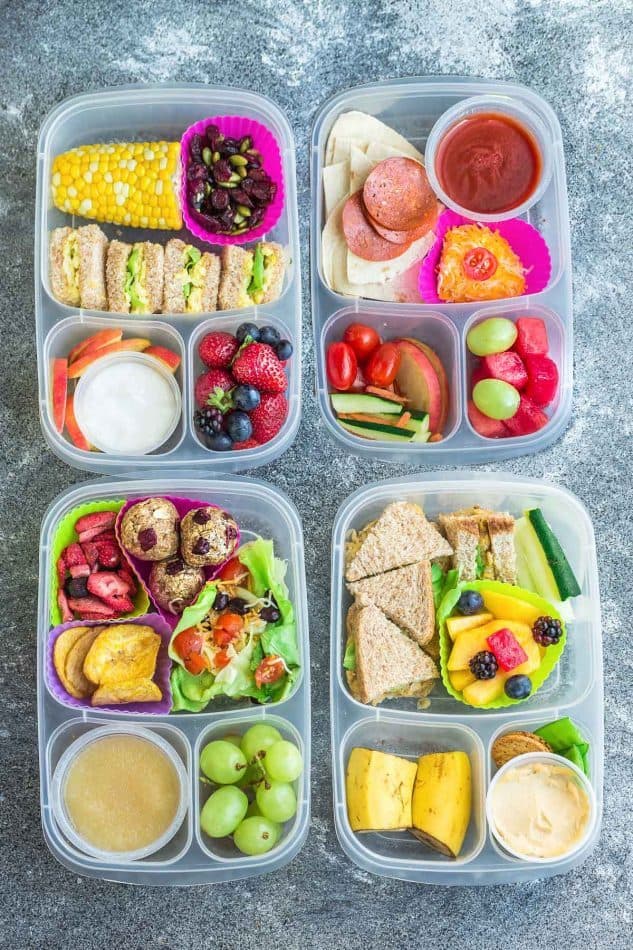 It's that time of year again! Where we live, all the kids are going back to school today. My son is heading into second grade and it's my daughter's first day ever at school. (Cue the tears ? )
I know I say this every year….but this summer seriously flew by way too quickly. As much as I love the regular routine a new school year brings, the return of school means back to that hustle and bustle, early mornings and the challenge of packing school lunches once again.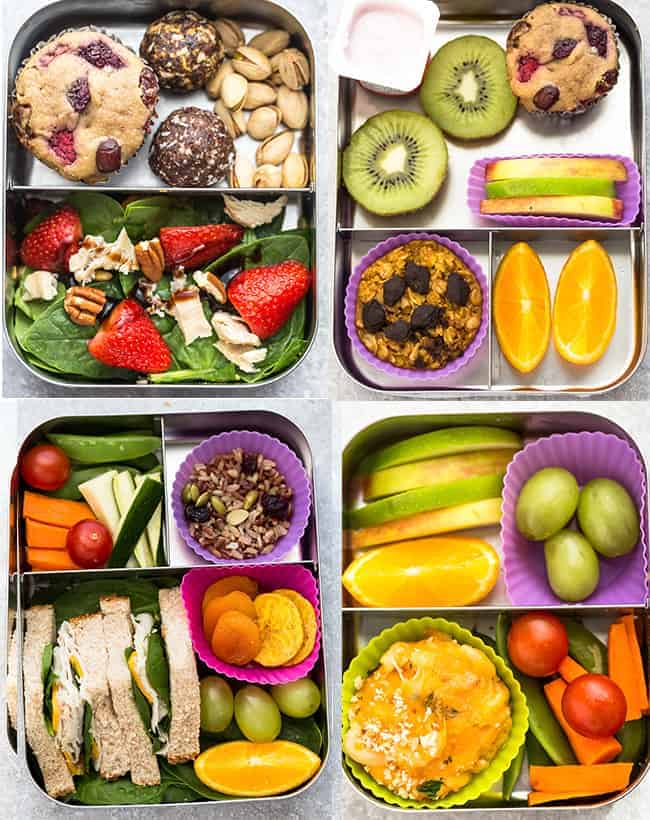 And since these these posts for: easy school lunches,  healthy school lunches and bento box lunches are big reader favorites during the school year, I thought those of us on lunch packing duty could always use a little bit more inspiration.
My kids help to pack their own lunches and they love having different options to switch things up.
HELPFUL TIPS FOR PACKING SCHOOL LUNCHES
MEAL PREP AND PLAN AHEAD:
Make lunches ahead of time the night before and store in the fridge. Portion off and pack off any dried snacks that keep well on Sundays for the rest of the week.

INCLUDE A VARIETY OF DIFFERENT CHOICES:
Kids get bored so to keep things interesting, have lots of options. Switch things up and pair different snacks, fruits, carbs and protein. Leftovers like muffins, pasta salad or chilled noodles are some great choices.
OATMEAL CUPS / MUFFINS
HEALTHY COOKIES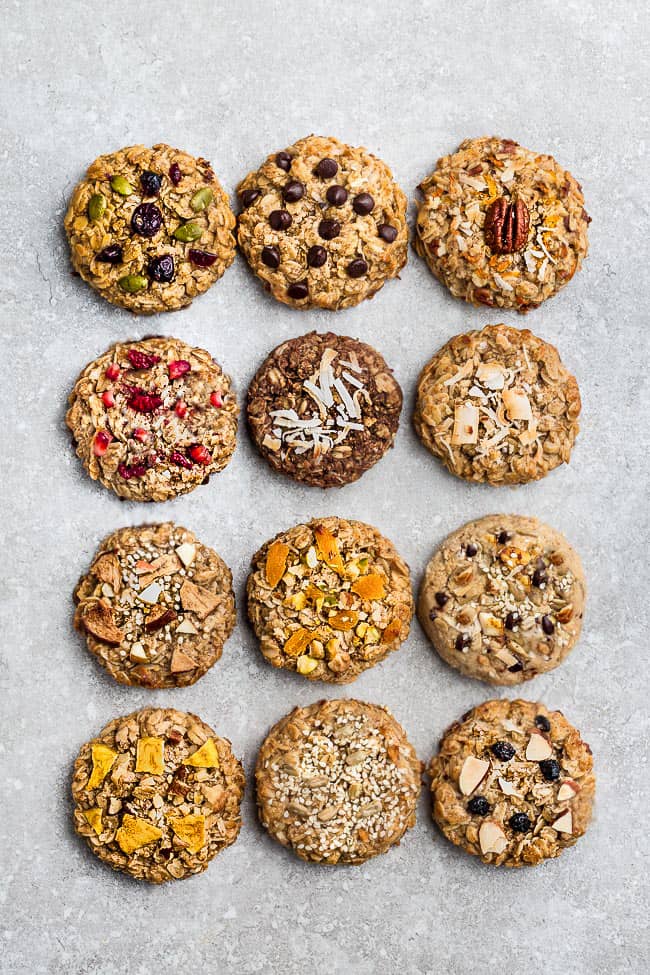 GRANOLA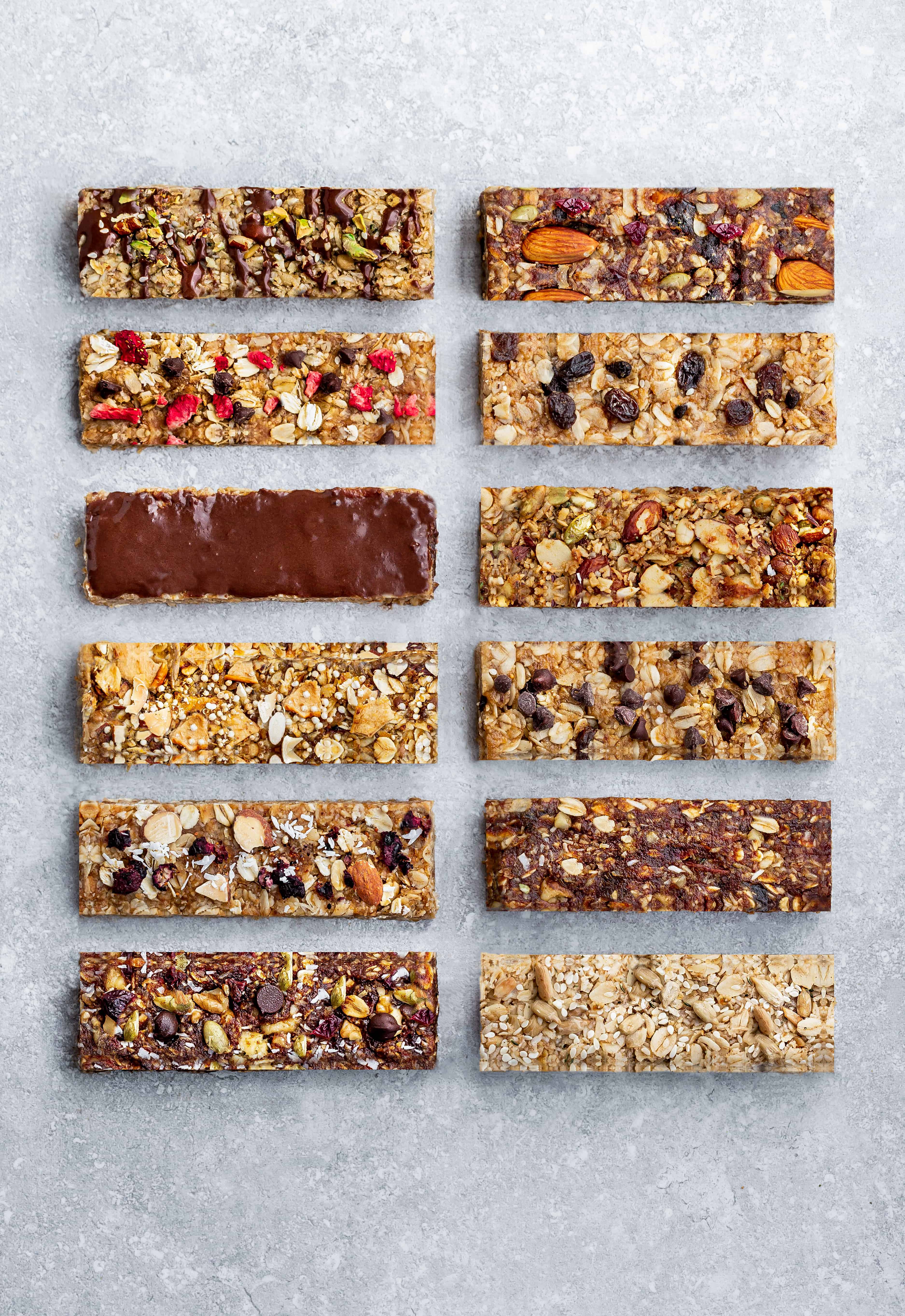 ENERGY BITES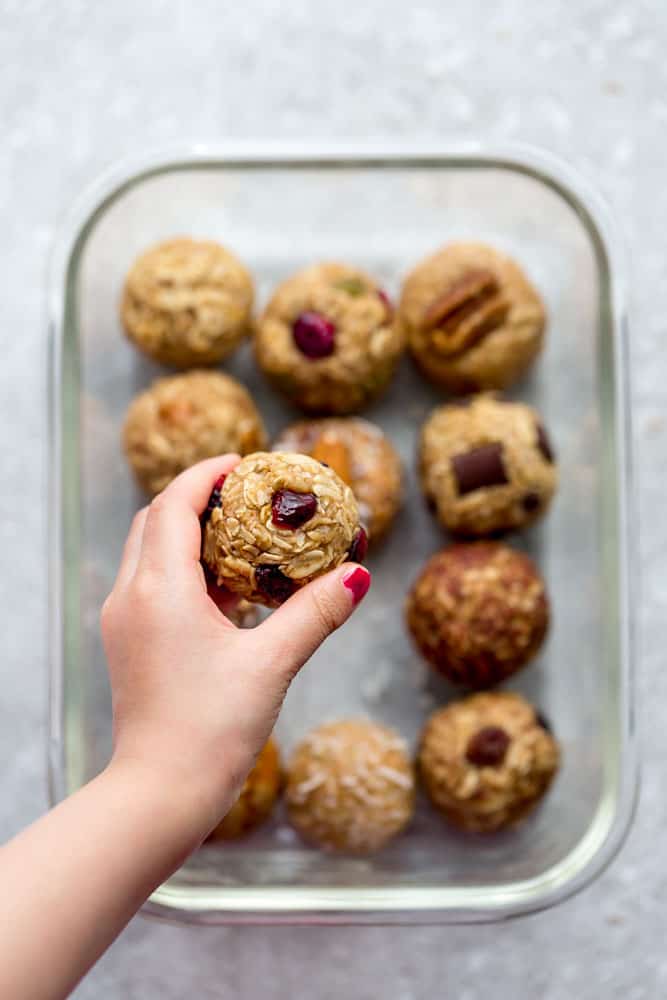 FRUIT SNACKS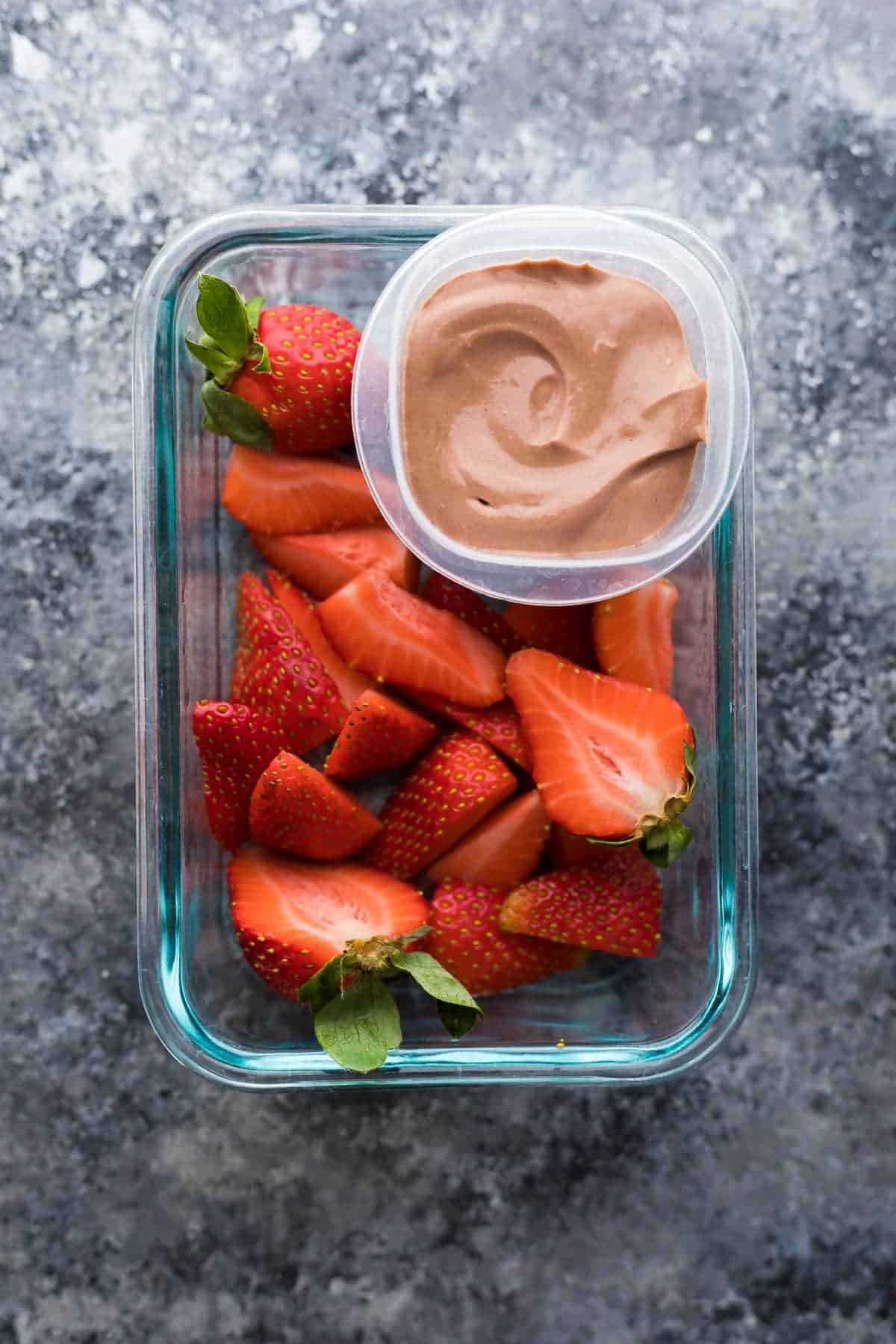 VEGGIE SNACKS
SANDWICHES / PINWHEELS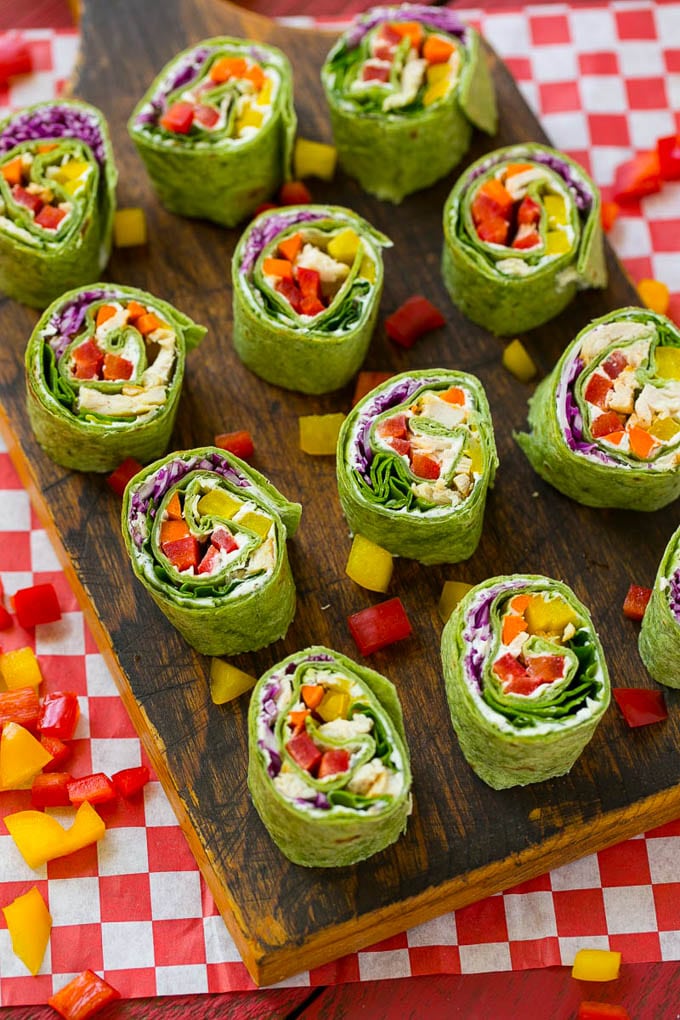 KEEP THINGS FUN WITH SOME DIY "LUNCHABLES"

Allow your child to put together their own DIY pizzas or wraps with dips and sauces to make things interesting.
Yogurt, hummus, guacamole and salsa are great for adding flavor to vegetables and fruit.
KEEP FOOD SEPARATE WITH A LUNCH BOX WITH  DIVIDED COMPARTMENTS

Having a lunchbox with separate compartments and / or liners will help you remember to include all the components of a balanced meal.
Keeping your grains, protein, fruit and veggies separated also makes it fun for the kids when they open up their lunchboxes. It's also perfect for picky eaters that don't like various food to touch.
Adjust portion sizes based on your child's appetite or age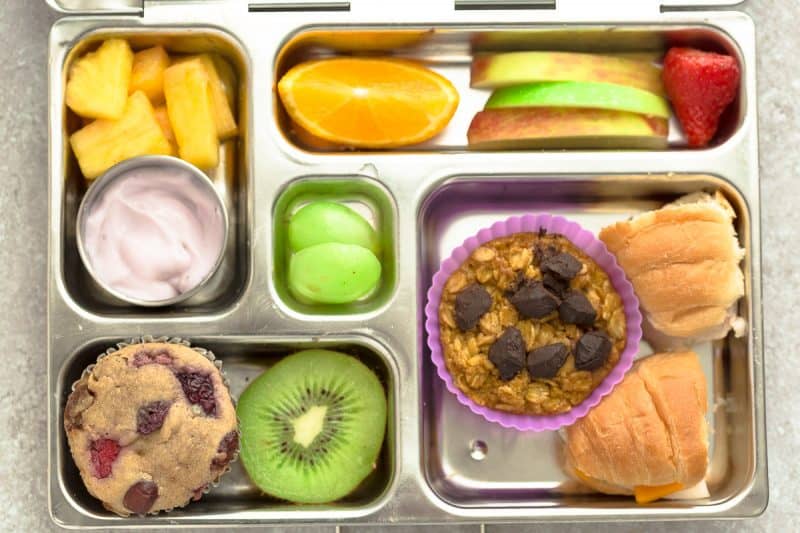 FOOD SAFETY
Many items will keep at room temperature but be aware of which will require an ice pack to stay cool. Also make sure that you are aware of any peanut or other food restrictions that the school might have in place. I've included many nut-free lunches and included notes for substitutions.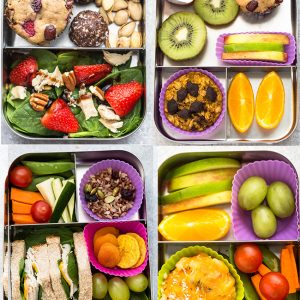 Back to School Lunch Ideas
Back to School Lunches - lots of easy & tasty ideas for packing lunchboxes - from healthy treats to light meals and easy snacks.
Keyword:
back-to-school, lunchbox, lunches
Ingredients
MAIN:
Egg Cups

Mini Quiches

Noodles

Oatmeal Cups

Sandwiches

Salad

Pasta

Pinwheels

Pizza

Wraps
FRUITS + VEGGIES:
Oranges

Apples

Strawberries

Grapes

Peaches

Blueberries

Raspberries

Natural Applesauce

Mangoes

Melon

Baby Carrots

Cucumbers

Grape Tomatoes

Edamame

Snap Peas
SIDES and SNACKS:
Cheese

Energy Bites

Granola Bars

Yogurt

Trail Mix

Fruit Leather

Fruit Snacks

Cookies
Instructions
Include a variety of ingredients from each category and divide into lunchboxes.