Cookies and Cream Oreo Ice Cream Cake is the perfect no bake summer birthday or celebration cake. Best of all, it's loaded with rich & creamy vanilla and chocolate ice cream, a layer of Oreo cookies, Tim Tam chocolate biscuits and whipped cream.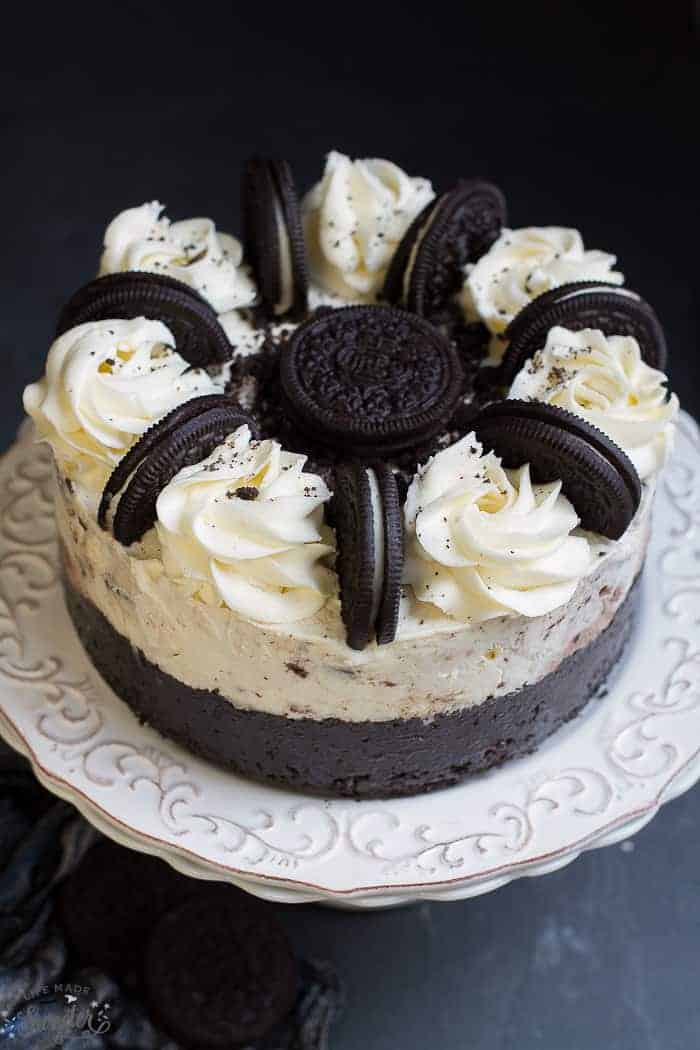 Pin for later AND follow my Recipes Board on Pinterest for more drool-worthy treats!
Ice cream is my absolute favorite way to celebrate any summer birthday.
Mint Chocolate – you can have a different one for just about any day of the week!
We never got ice cream cakes for our birthdays when we were younger so I'm totally making up for it now.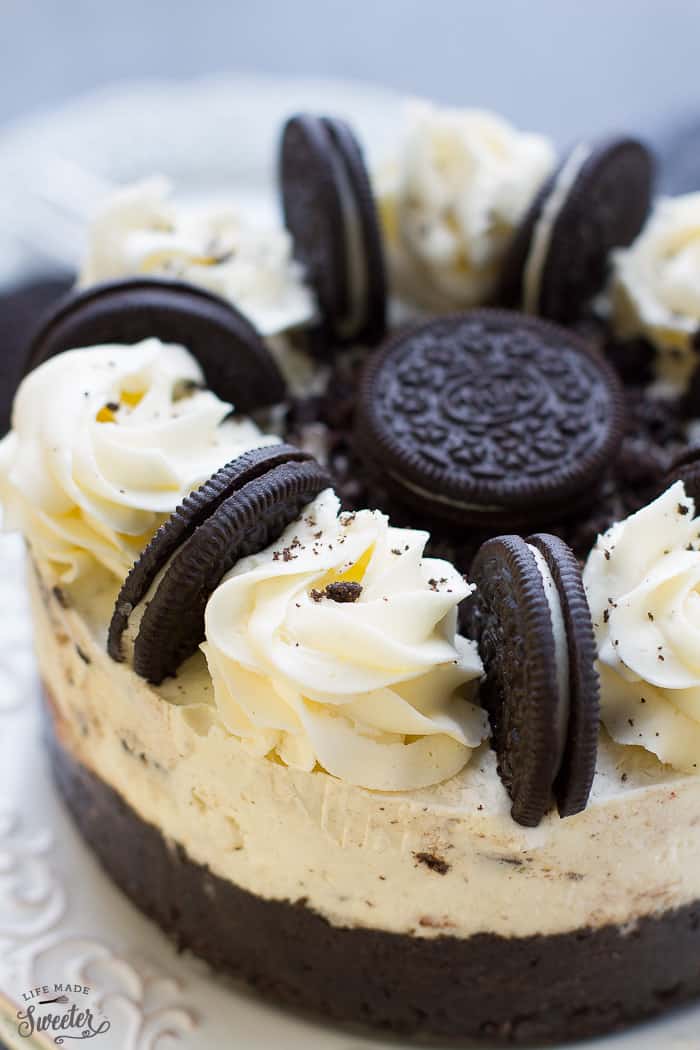 Luckily, they aren't very hard to make at all so why not make one for yourself and save the trip to Dairy Queen or Baskin Robbins.
This Cookies and Cream Oreo Ice Cream Cake is a classic favorite with everything you love about cookies and cream in a dreamy frozen dessert.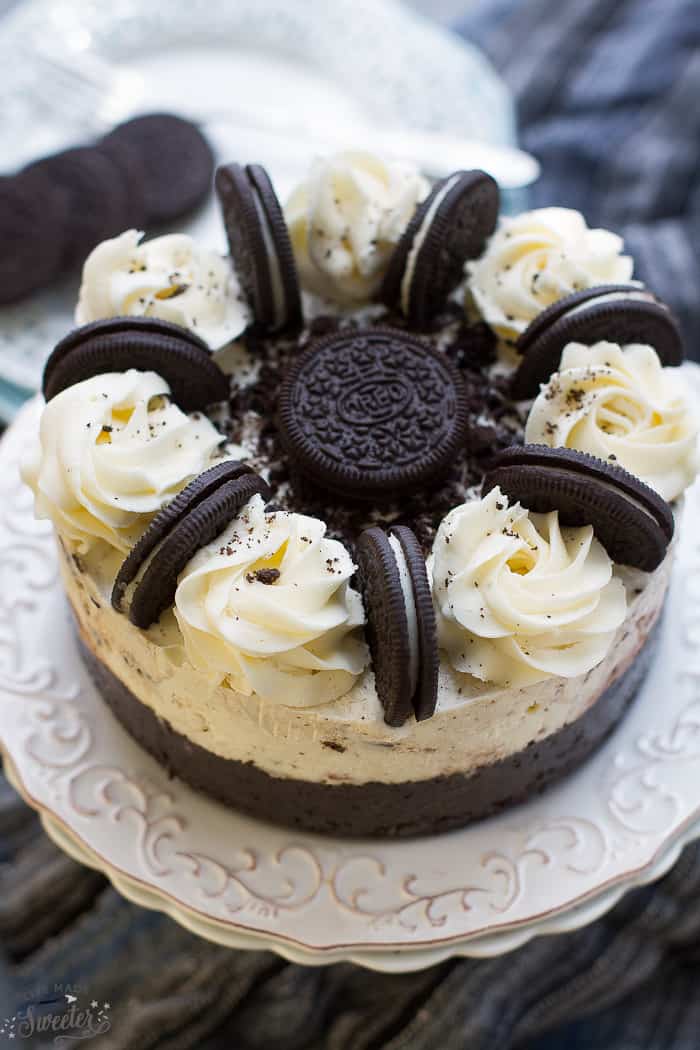 You can use either homemade or your favorite storebought ice cream.
And the best part though? This recipe works great if you want to make it ahead of time.
Once the cake is assembled – just wrap it up loosely with tin foil and store it in your freezer prior to decorating it.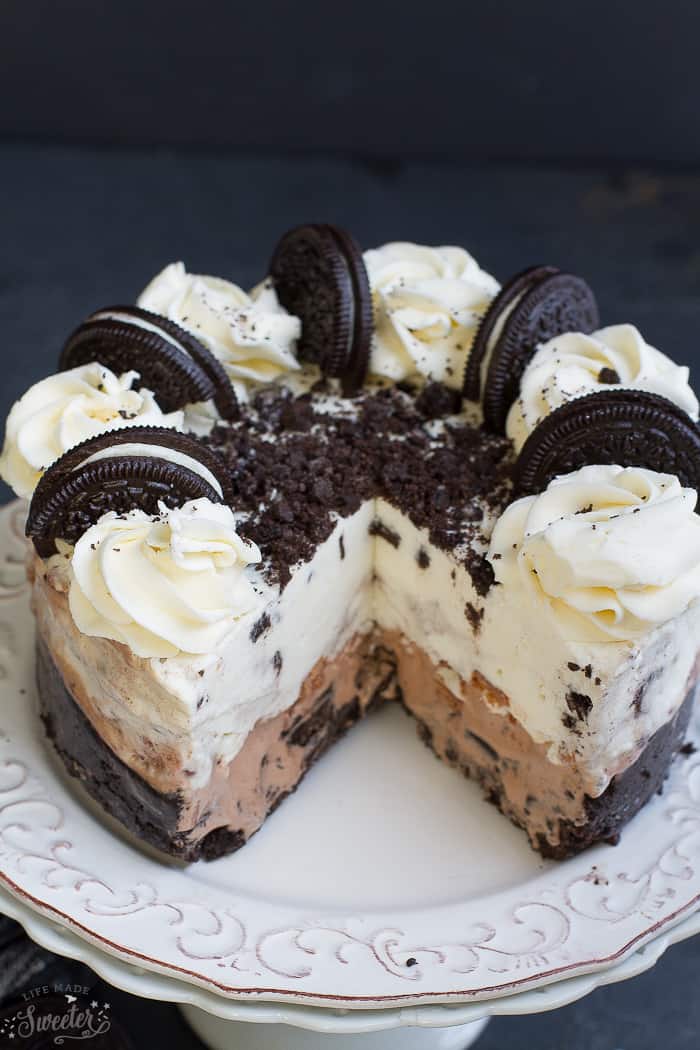 Assembling the Cookies and Cream Oreo Ice Cream Cake
Start off by setting out the chocolate and vanilla ice cream on the counter until they get nice and melty.
While you're waiting, make the soft Oreo cookie crust. (use gluten free cookies if necessary)
Press the finished crust gently into the bottom and the lower sides of a 6″ springform pan.
For a 9″inch, just increase the amounts by about 1.5 times/
Fold in some crushed Oreo cookies with the chocolate ice cream, then spread it over the Oreo crust.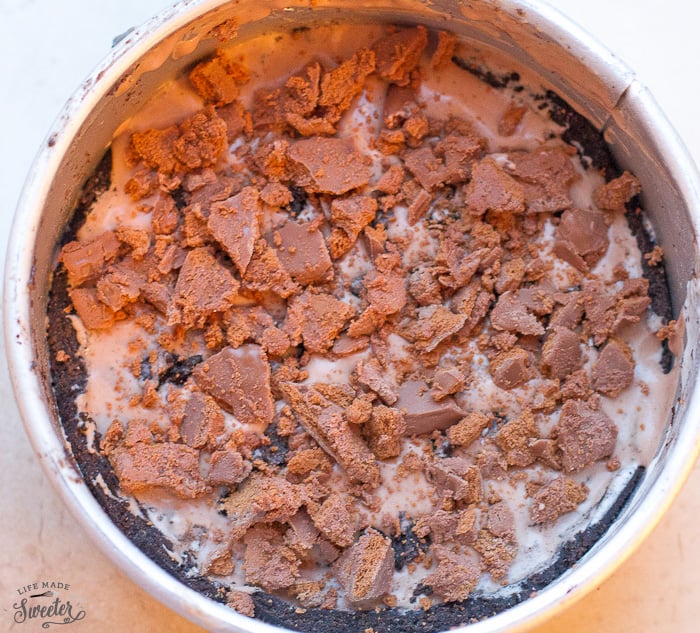 What makes this cake extra special?
There's a delicious layer of Tim Tam biscuits between the chocolate and vanilla ice cream.They add a delightful chocolatey crunch and really complement the cookies and cream flavor.
If you can't find them, feel free to leave it out or you can add crushed more Oreo cookies or chocolate wafers instead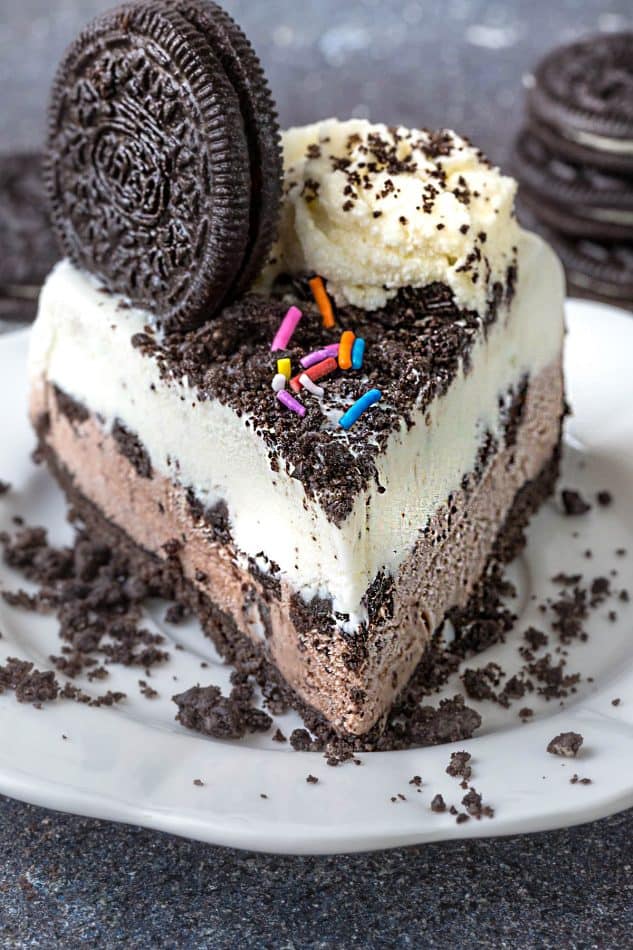 Finally, spread the vanilla ice cream over top and park the cake in the freezer for a few hours or overnight to set up.
When you're ready to serve it, spread a thin layer of freshly whipped cream or your favorite whipped topping and pipe on some rosettes.
Throw on some more crushed cookies in the middle and arrange the whole Oreo cookies in a circle.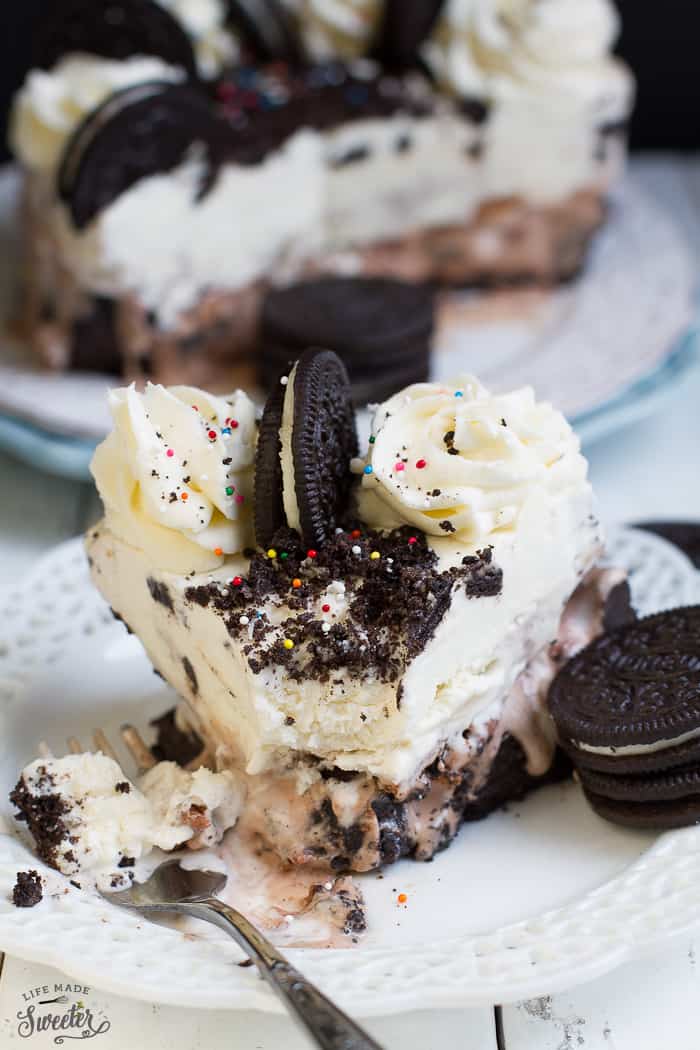 Finally add a handful of sprinkles just for fun and grab your fork.
 You might also like:
Strawberry Shortcake Ice Cream Bars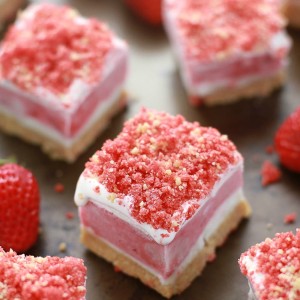 Lemon Cream Pie Ice Cream Bars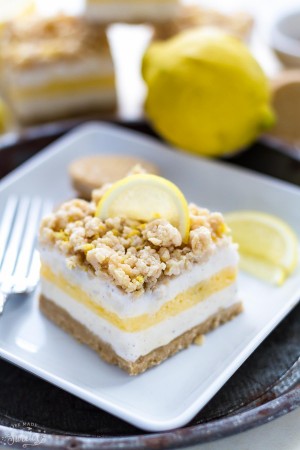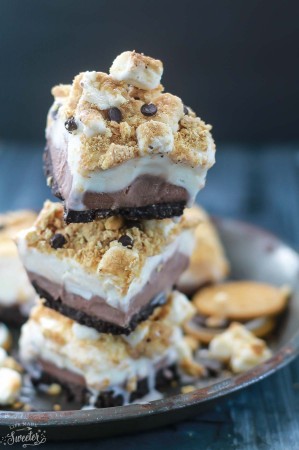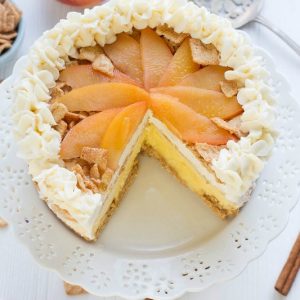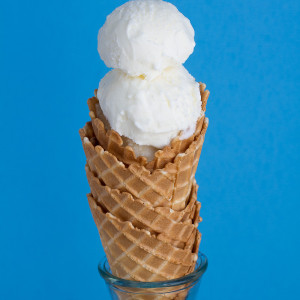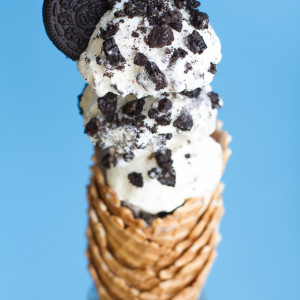 Cake Batter Ice Cream {Funfetti}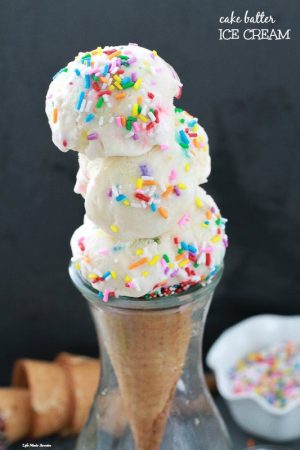 No Churn Nutella Chocolate Banana Ice Cream Cake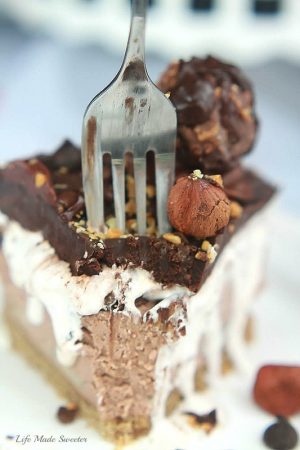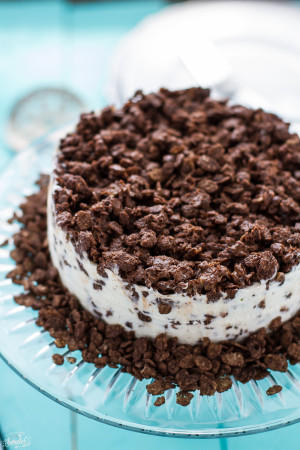 Peanut Butter Chocolate Crunch Ice Cream Cake