How to Get Back into Keto Fast includes tips and shortcuts on how to get back into ketosis quickly after the holidays or when you fall off track of low carb eating.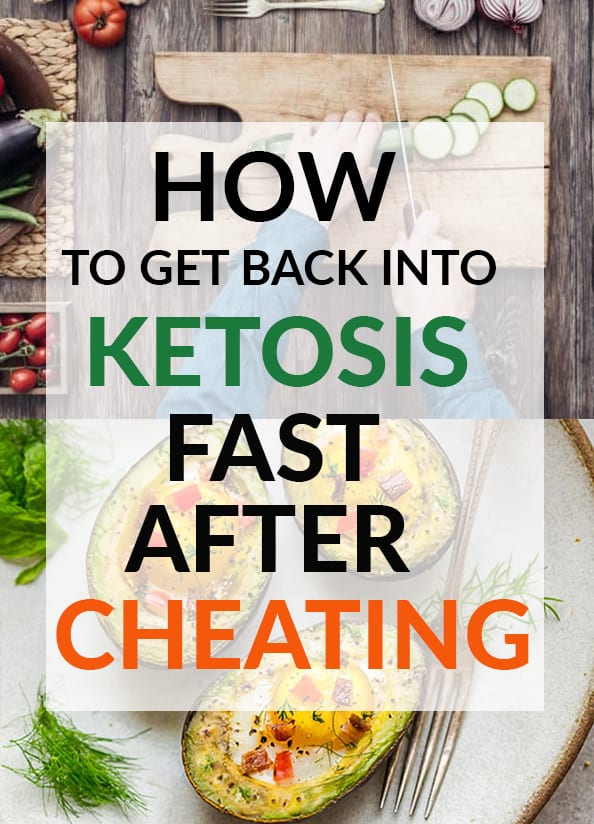 PIN HERE for later and follow my boards for more Keto tips and recipes
CHEATED ON KETO
With all the big food holidays like Thanksgiving, Christmas and New Year's (then there's the Superbowl, Valentine's Day and Easter), it can be hard to stay on track 100% of the time if you're following a ketogenic diet.
If you cheated over the weekend or a holiday, it's important to remember and try not to beat yourself up.
Move on and learn from your mistakes so you can be mindful and aware for the next time.
Being in the state of ketosis is great in the beginning when you want to train your body to become fat-adapted. But remember, it's not important to stay in ketosis-year round.
I've been following the keto lifestyle for almost two years while my family does not so I'm around a lot of foods that can lead to temptation. If you know my back story, I suffer from autoimmune issues so cheating is not an option for me….otherwise I end up feeling really ill along with flareups.
Eating low carb is a lifestyle and not just a diet for me. It was extremely tough in the beginning, but I can honestly say that this way of life has helped me feel so much better. So my family understands this making it easier for me to follow a keto lifestyle without cheating.
WHAT HELPS ME STAY KETO WHILE EATING OUT –> YOU CAN CHECK OUT MORE TIPS ON DINING OUT ON KETO HERE:
I always try to plan ahead and many times, I'll even bring my own meals to restaurants and even friends' and families' houses when we're visiting.
For most people that are simply trying to get back into ketosis fast after cheating, it's important to be kind and gentle to yourself.
HOW TO STAY KETO DURING THE HOLIDAYS:
bring your own keto-friendly snacks / treats
offer to make and bring keto-friendly sides to dinner parties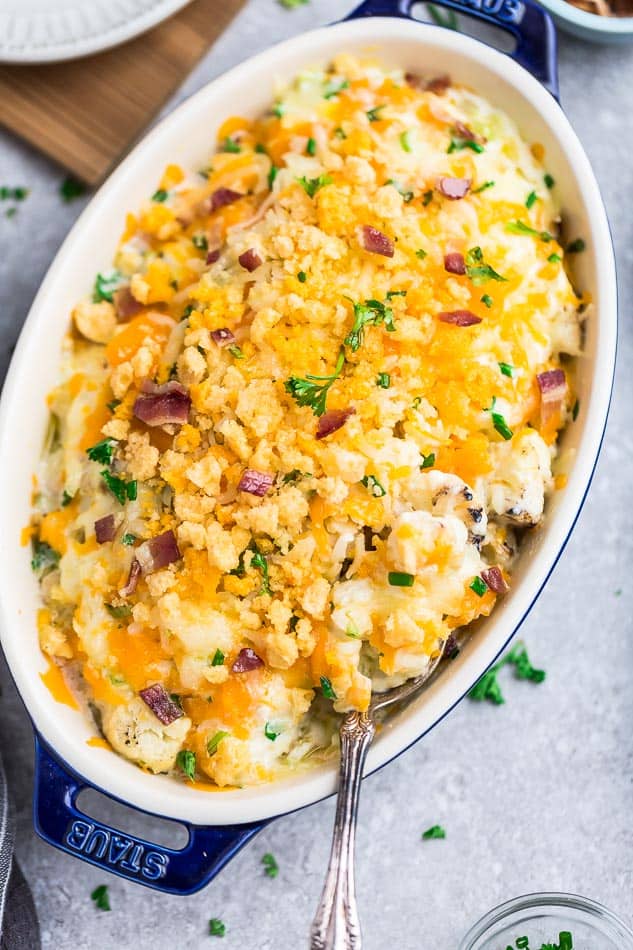 ask for substitutions if dining out at restaurants
tell friends / family to help keep you accountable or not put pressure on you for declining non-low carb foods
drink lots of water to help curb any cravings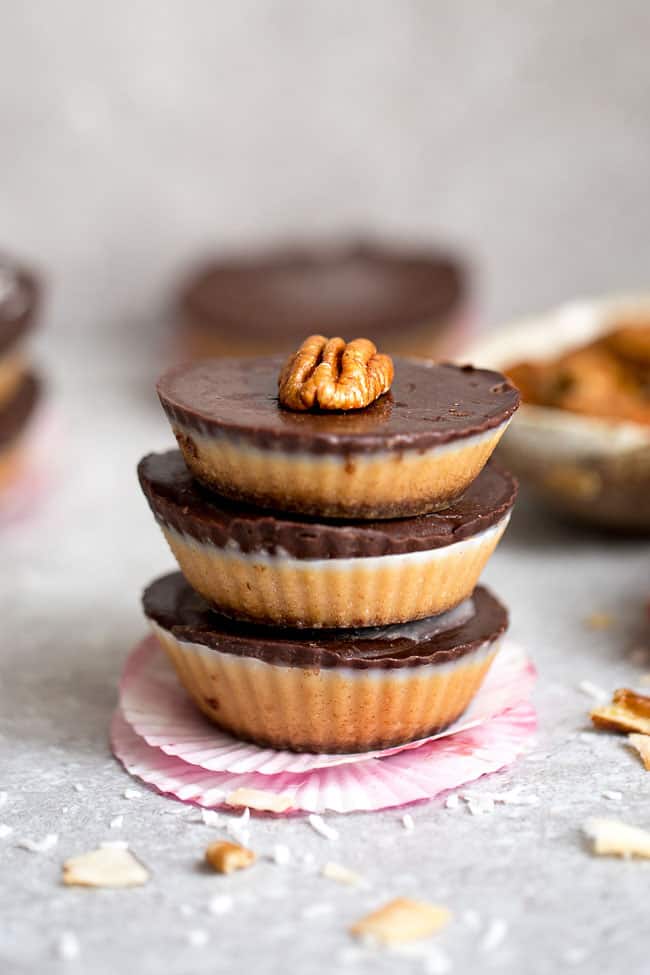 carve some time out for yourself so you're not overly stressed out which can lead to binging / overeating
stick to your normal fitness routine or set aside some time to incorporate a new one that you enjoy
get enough sleep to help curb cravings & overeating
WHAT TO DO IF YOU CHEATED ON KETO DURING THE HOLIDAYS
So you ate too many carbohydrates and now you're feeling tired, bloated and just plain guilty?
Everything will be fine.
It can be hard not to overindulge and stick to Keto during the holidays.
If you're ready to get back on track, this guide includes tips on how to get back into ketosis fast after a cheat day or a holiday cheat week.
First things first, try to stop beating yourself up and move on. Instead of focusing on all those negative emotions and resenting yourself, try to brush it off and use it as a learning experience.
If you decide to use this guide to help you get back into ketosis fast after the holidays (or any other guide), pick and choose what you think works for you and your lifestyle then implement your own action plan.
HOW TO GET INTO KETOSIS
STEP 1: Eat Whole Foods & Cut Down Carbs
drastically limit and reduce your daily carb intake to 20-25 g net carbs – this will help you get into ketosis much quicker
stick to mainly low carb whole foods and produce – that means no root vegetables like potatoes or carrots
STEP 2: Incorporate an Exercise Routine
a combination of HIIT & heavy weights are optimal if you want to achieve your goal faster
cardio HIIT workouts can include SPIN, running, BBG, Bodyweight workouts etc.
Incorporating any type of movement will help you to burn more energy which helps you get back into ketosis.
Jogging, swimming, or walking all count.
STEP 3: Intermittent Fasting
Intermittent fasting helps your body use up glycogen faster & can help reduce inflammation. You can intermittent fast everyday or every other day for the first few days or weeks when you're working your way back into ketosis.
If you have never done intermittent fasting before, start by having an early dinner the night before. Don't eat anything later than 8 PM. Skip breakfast all together or having your breakfast much later than usual if you are able to. You can have lots of water to help and a cup or two of black tea or black coffee.
The next day – see if you can go up to 20 hours and or even 24 hours if you feel comfortable. Prolonging your fast up to 48 -72 hours will give you the fastest results.
Remember to always consult your doctor if you have any other health issues or concerns regarding intermittent fasting.
STEP 4: Consume healthy fats
While limiting your carbs, it's also important to consume enough healthy fats if you stay within your macros. This will help your body transition to burning fat easier.
Some of the best types of fat for keto are MCT oil (medium chain triglycerides), avocado oil, coconut oil, butter, ghee, and extra virgin olive oil.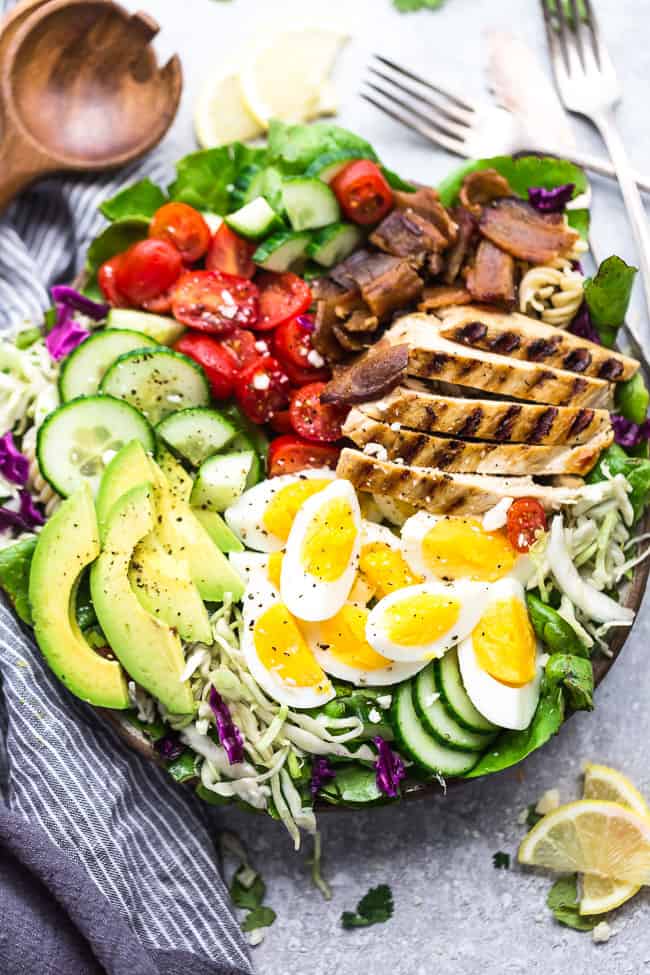 Some of the best types of fat for keto are coconut oil, avocado oil, extra virgin olive oil, butter, ghee, among others.
STEP 5: Drink Tons of Water and include Electrolytes
only eat when you feel the urge and remember to drink lots of water
if you're feeling weak or the keto flu coming back, include electrolytes like pink salt to help alleviate some of the symptoms
STEP 6: Eliminate Nuts and Dairy (at least for the first week)
leaving out dairy (cheese including cream cheese and heavy cream) at least for the first week will help speed up the process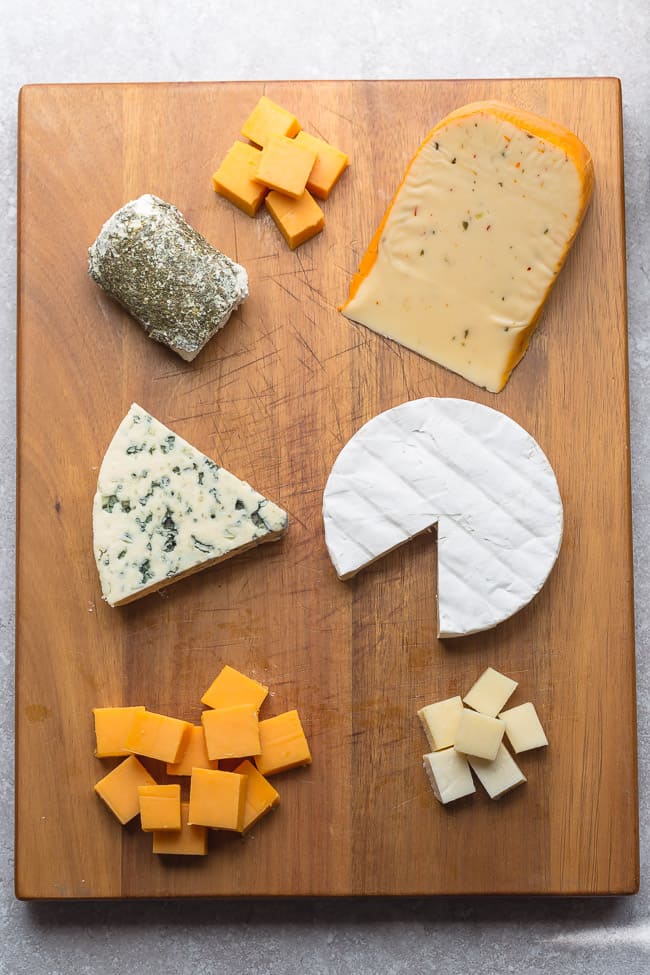 cutting out or limiting nuts can help reduce inflammation as well as help to reduce the amount of calories that you can easily overload on with nuts

IN CONCLUSION:
Don't beat yourself up – try to move on and learn from your mistakes so you can be aware for the next time.
It's not important to stay in ketosis-year round.
Don't feel like you ever need to punish yourself for cheating or falling off the keto wagon. The most important thing is to look at your long term health goals as well as your progress and then move forward.
More helpful keto tips / guides:
How To Start The Ketogenic Diet Guide
Keto Pantry Shopping Guide Essentials
How To Stay Low Carb / Keto When Dining Out
Best Protein Bars if you're on Keto
Keto Foods to Buy at Whole Foods
The Best Keto Things to Buy at Trader Joe's