This is the Ultimate Guide for Keto Target Products! Includes an extensive shopping list of Keto friendly snacks and groceries as well as things to avoid. Perfect if you are thinking or already started Keto and curious what you can buy at Target!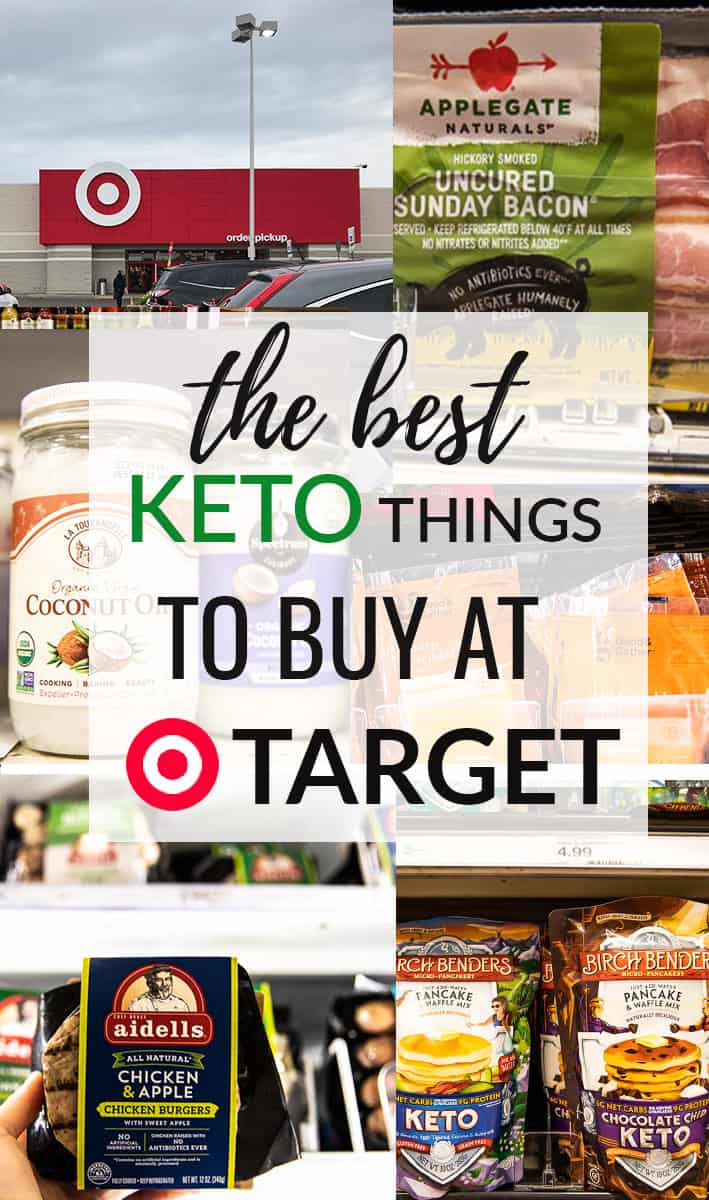 PIN HERE for later and follow my boards for more Keto recipe ideas and shopping guides
Your Guide to Keto Foods at Target
Are you thinking of starting Keto in January and wondering what Keto friendly items you can buy? We keep getting asked for a Keto shopping guide to Target and it's finally here.
This might seem like an odd request, at first, since we don't all immediately think of Target when we think about food. But, Target actually has a great selection of Keto friendly products and awesome shop from home options!
Did you know that most Targets have a full grocery section? Well, they do! What I really like about the Target grocery section is that it's relatively smaller than a full grocery store, so things are easy to find. But, even though they might stock less – they never lower their quality.
And if you don't have a Target nearby, you can also check out our popular blog posts for The Best Keto Foods to Buy at Trader Joe's, The Best Keto Foods at Costco, and The Best Keto Foods to Buy at Whole Foods for keto snacks.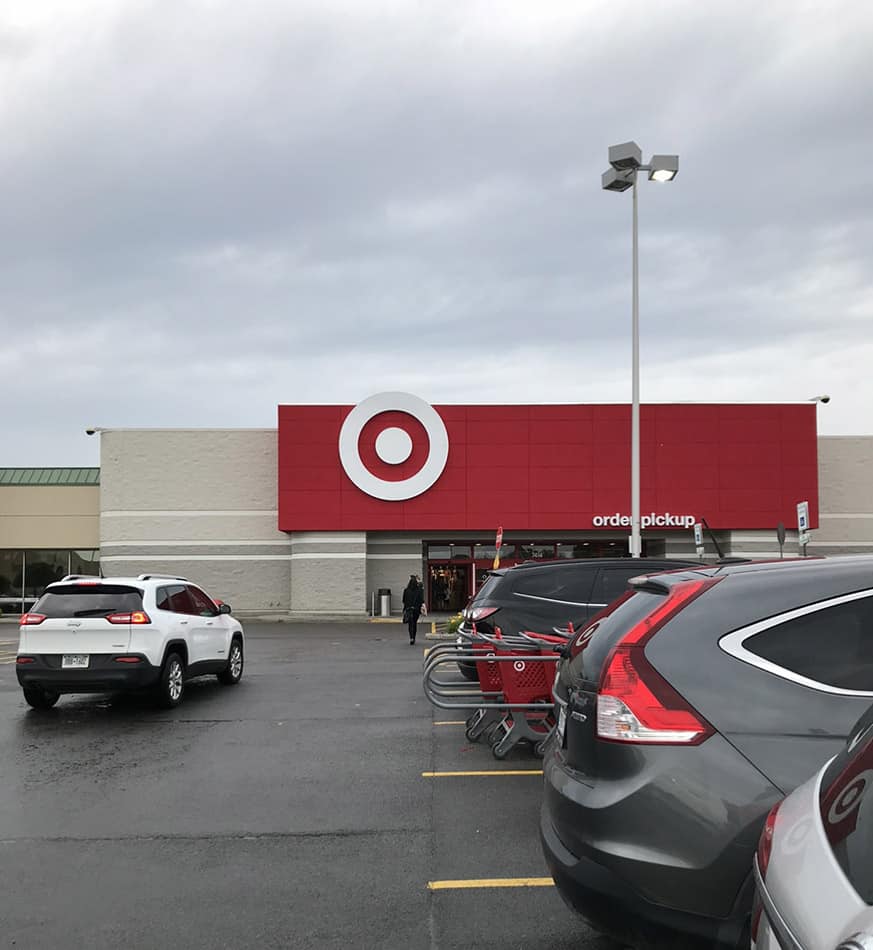 What is Keto?
The ketogenic diet is a very low-carb, high-fat diet. It involves drastically reducing your intake of carbs by staying under 20-50 net carbs per day and replacing them with fat. This change leads to the metabolic state called ketosis.
If you're new to the keto, you're probably wondering what foods you can and can't eat. Get started by checking out our comprehensive Ketogenic Diet Guide that gives you a breakdown of which fats, protein, vegetables and fruit work best while on a keto diet.
Why we all LOVE Target
What is there not to love about Target! You can find everything you want and need in one stop.
Need new sheets? They've got them. Clothing for yourself or your kids. It's here. Toiletries? Stationary? Home Decor? Yes, yes, yes. Best of all – it's all relatively affordably priced and super on trend!
Now, you can get your groceries here, too! I don't know about you – but I may never need to shop anywhere ever again!
How to Find Keto Foods at Target
If you've been wondering what's Keto compliant at Target, you're in luck! This Ultimate Keto Target Shopping List and Guide is just right for you.
Do Your Research and  Read Nutritional Labels
Since everyone's goals or preferences are different, it's important to read the ingredient and nutrition labels to see if the product fits into your own macros.
Remember that ingredients in products do change at times. This Target Keto shopping list is being published in 2020 and fits a Keto plan at the time of publication. If you spot something that has changed, be sure to let us know so we can update it!
Target Secret Shopping Tips
Target offers same day delivery service. You can order your groceries and have them delivered to your doorstep the very same day. It's not just for groceries, though! If you need a new pillow, throw that on your list, too!
If you do head into the store, many locations also feature a Starbucks. You can sip your favorite drink while you shop!
Don't forget to use your Target RedCard to save save save. If you use your RedCard to pay, you'll save 5% on your order in addition to any promotions.
Download the Target App. The Circle app (formerly called Cartwheel) makes shopping and saving even easier. You can see weekly ads and exclusive coupons.
My Favorite Keto Foods at Target:
Here are the top Keto foods to buy at Target.
Staples & Canned Goods
If you love the convenience of grabbing Keto friendly staples at Target to make meal planning more simple, you're in luck! Here are the following staples that can be found at Target.
Fresh and Frozen Produce
Your Target grocery will likely have a modest sized fresh produce section. Remember to be careful with fruits, even without added sugar, the natural sugar can send you out of ketosis. So, be aware of your serving size. These are some of my favorite organic produce options at Target:
Veggies:
Mushrooms
Avocados
Mixed greens
Organic Baby Spinach
Broccoli
Cauliflower
Bell peppers
Avocados – frozen or fresh
Asparagus
Fruits:
Berries – Strawberries, blueberries, raspberries, blackberries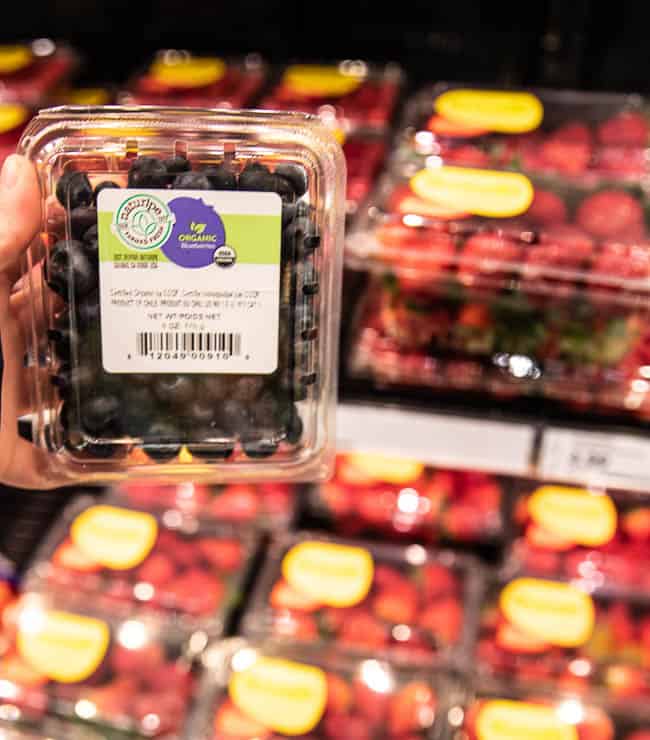 Target should also offer a few options for frozen produce. You can find some great Whole30 compliant frozen produce but be sure to check the label for added sugars! Here are my top picks:
Frozen Avocado Chunks – love how convenient these are – great for adding into smoothies
Organic Raspberries + Organic Strawberries
Frozen Vegetables: Brussels Sprouts, Broccoli, Green Beans
Riced Cauliflower – an easy low carb and Whole30 side and perfect for smoothies or using in stir-fries
Meat and Seafood
The keto diet can be super heavy on meat and that can really rack up the grocery bill. Using your Target Circle app and RedCard can really cut down on the bill! You can get great quality proteins at a super low price.
We love to use organic meat such as chicken breasts, chicken thighs, grass fed steak, pork, turkey, or ground meats like ground beef and ground turkey.
Also seafood is a great keto protein option, such as wild-caught salmon, shrimp, cod, halibut, and scallops from sustainable sources.
If you like your meat wrapped in more meat, check out these fabulous and flavorful bacon wrapped Keto options.
Dairy
We all know a big part of keto is the cheese! Remember, Target's market isn't huge. However, you'll still be able to easily find some great sliced cheese, string cheese, shredded cheese, and blocks of cheese. These are some of my favorites:
You can also grab some heavy whipping cream, Kerrygold butter, and organic cage-free eggs!
Snacks
When snacking on keto, you're going to want to steer away from any type of chips. A nice alternative is nuts. And of course, all the cheese you can eat. You can also cook up some yummy keto friendly dips and use your veggies for dipping.
Nuts:
Seeds:
Pumpkin Seeds
Sunflower Seeds
Nut Butters and Seeds Butters such as Peanut Butter, Almond Butter, Cashew Butter, Sunflower Seed Butter or Pumpkin Seed Butter are all great sources of healthy fats
Cheese Crisps such as Whisps or Moon Cheese
Breakfast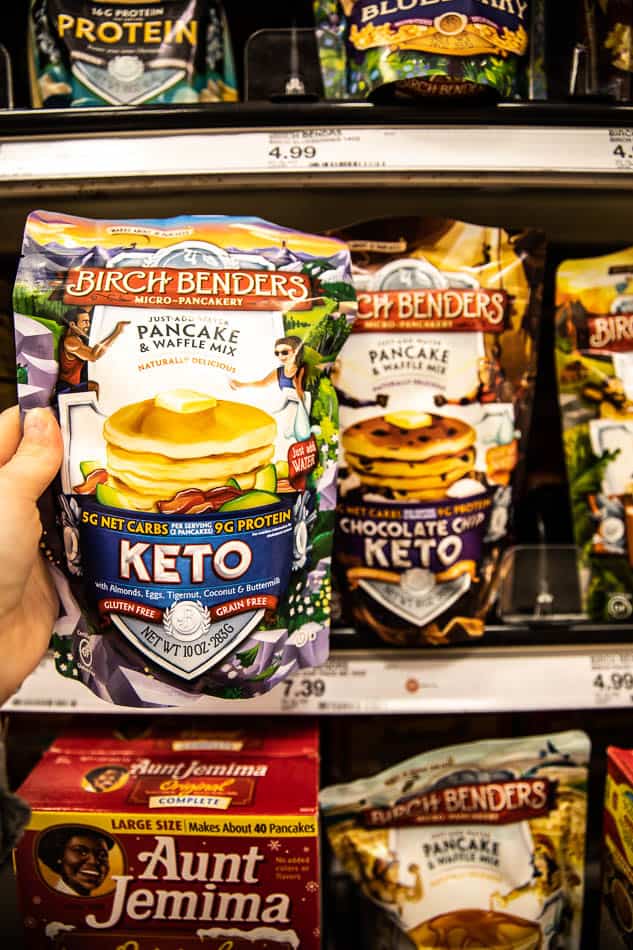 These Birch Benders Keto Pancakes are a delicious and convenient low carb breakfast option.
If you're craving something outside the flavor profile of fruit and nuts, you may want to grab some of these to hold you over: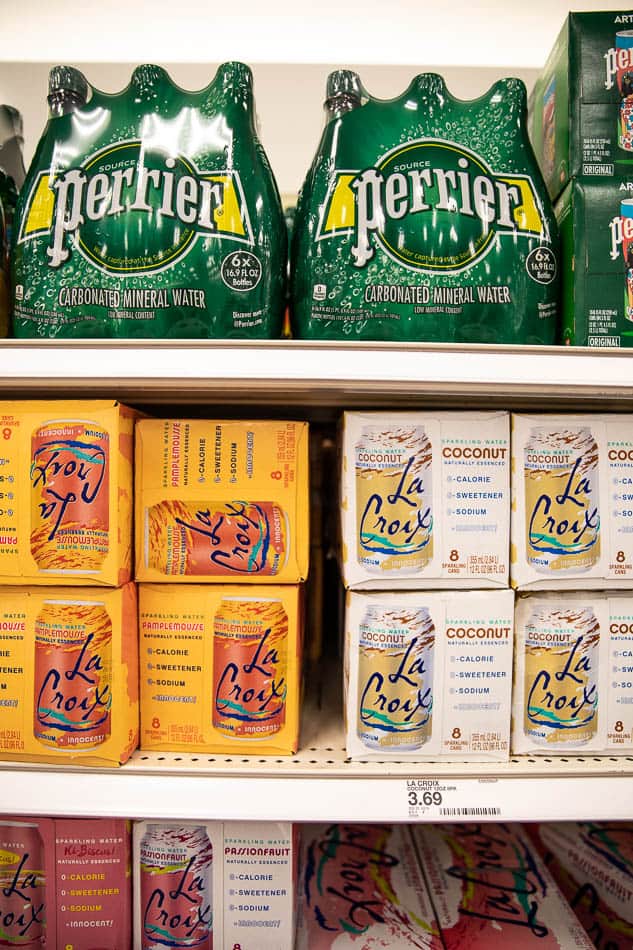 Healthy and Organic Doesn't Mean Keto Friendly! Target Foods to Avoid for Keto
Just because something some foods appear to be healthy and organic doesn't necessarily translate to keto friendly. Here are some things that appear healthy and tempting but may send you out of ketosis.
Dried and frozen fruit – These can be super high in added sugar and carbs
Cauliflower Pizza – Even though they may appear to be a lower carb option, most frozen cauliflower or broccoli crusts almost always contain high carb flours.
If you're really in the mood for pizza, check out our Low Carb Cauliflower Pizza Crust recipe HERE
Fruit Juices  – Many of these are sweetened with organic sugar, agave or other "healthy" sweeteners. Even though the sweetners are considered healthy, they will have an impact on your blood sugar.
Snack Bars – Many snack bars are marketed as "keto-friendly" but that doesn't mean they actually are. Inspect the label and you'll find that many of these products are high in carbs and have a long list of questionable ingredients.
Try these Keto Granola Bars instead, They are made with ingredients you can feel good about.
More keto recipes to help you get started!