Mixed Berry Detox Smoothie Bowl – the perfect healthy breakfast to start the day. Best of all, it's so easy to customize using your favorite berries & greens.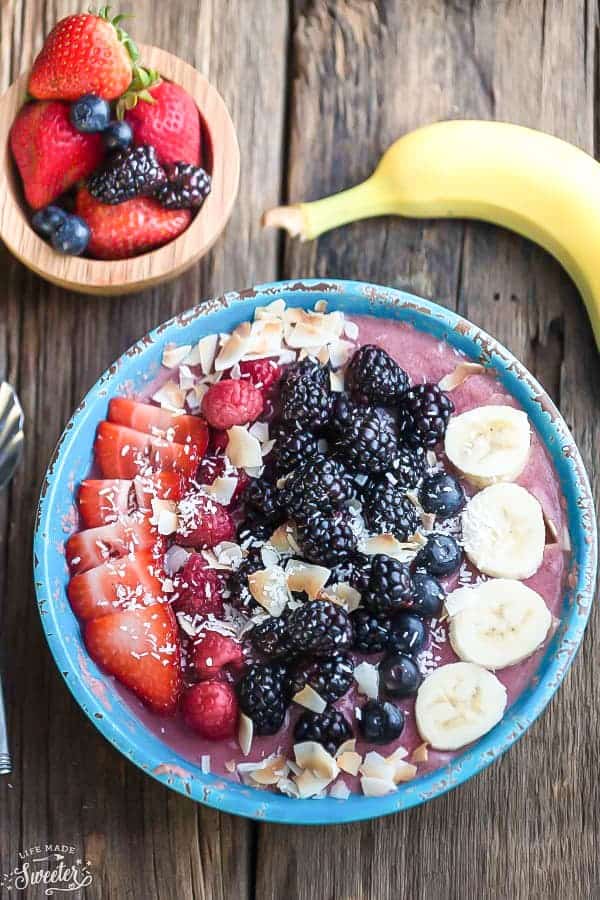 Smoothies
and smoothie bowls are my favorite ways to start off the morning…especially after a weekend of too much food.
We've had visitors staying over with us for the past few weeks and although it's been busy busy busy, we've had the best time just getting to catch up and watch our kiddos play together. With the high temps, none of us have really felt like having a hot breakfast so it's been smoothie bowls to the rescue.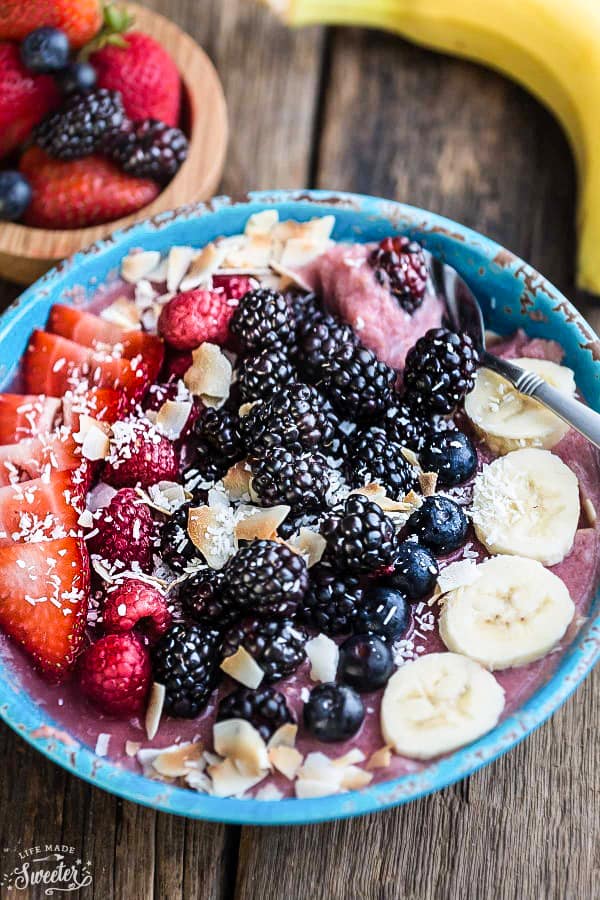 This Mixed Berry Detox Smoothie Bowl was one of the many that are usually on rotation at our house.
It's super simple to make and packed with antioxidants and immune-boosting ingredients. Plus, it's vegan, dairy free and has no added sugar. You can totally add a sweetener if you like though and swap out whatever fruit or toppings you have on hand.
I used an organic blend of frozen berries, cherries, a banana, spinach, a splash of lemon juice, water and a pinch of turmeric for it's healing benefits. I promise you can't taste it at all. I add it to most of my smoothies but you can totally leave it out if you prefer 🙂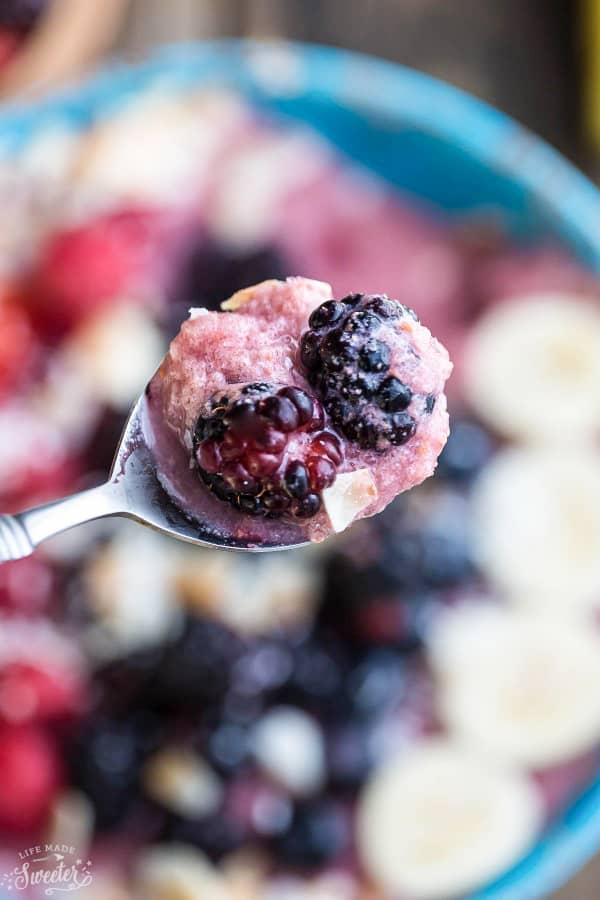 I can't get enough of all the yummy fresh berries lately and love piling them on our smoothie bowls. These make the perfect healthy breakfast or refreshing midday snack to enjoy when you need an extra kick of energy.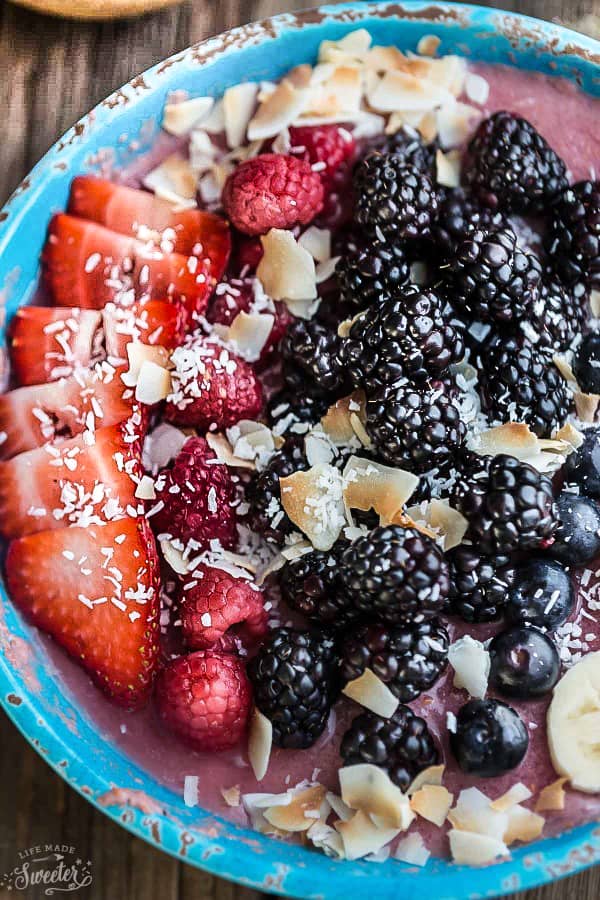 More smoothie bowls:
Avocado Pineapple Smoothie Bowl – Running to the Kitchen
Banana Mango Smoothie Bowls – Lexi's Clean Kitchen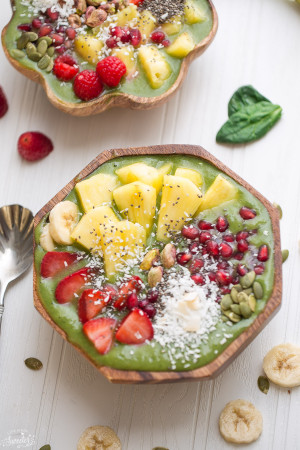 Green Goddess Detox Smoothie Bowls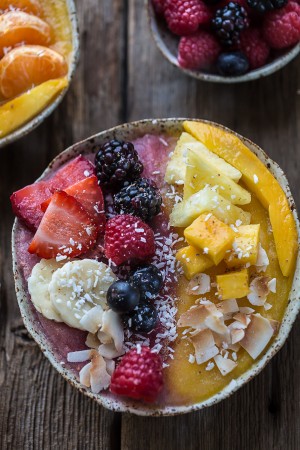 Berry Mango Coconut Layered Smoothie Bowl