No Bake Almond Joy Energy Bites make the perfect easy, healthy grab & go snack. Best of all, they're paleo friendly, gluten-free, raw, vegan and refined sugar free.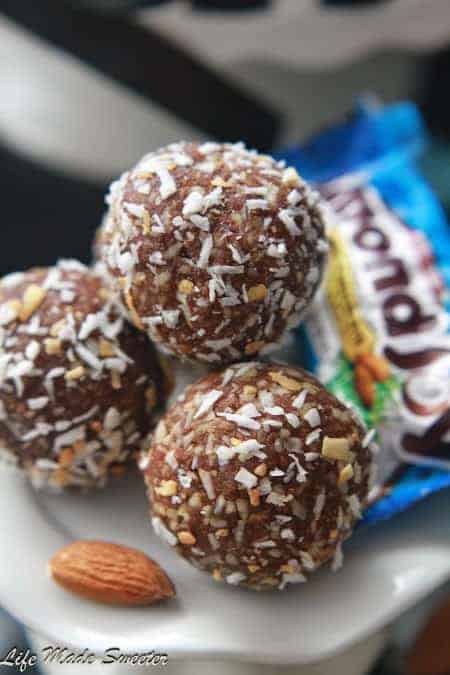 Despite all the desserts I share here, healthy recipes like these energy bites, salads, and smoothies, are what I turn to most.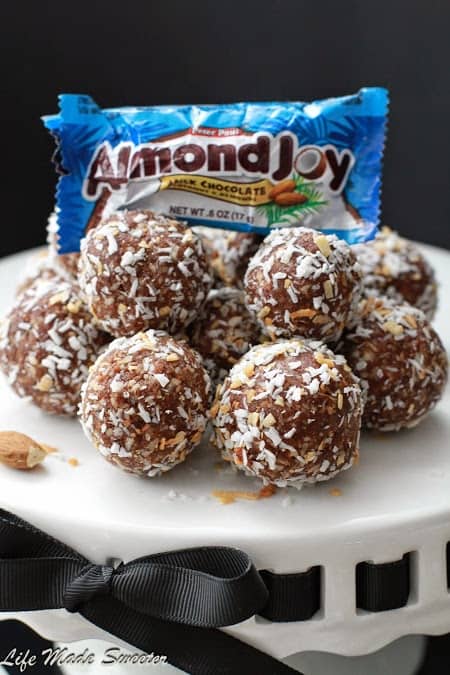 These Almond Joy Energy Bites are one of our favorite snacks. They are just perfect for after a workout and I love that I can play around with the ingredients depending on what I feel like.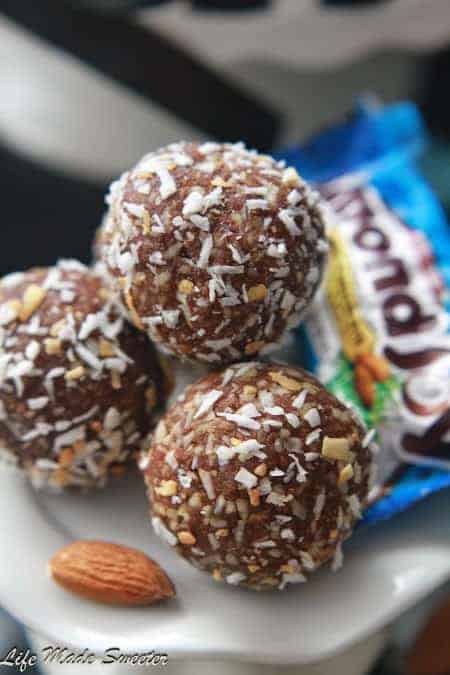 Just toss in some almonds, dates, vanilla, cocoa powder and shredded coconut into the food processor and roll away.  For a fun surprise, I stuffed an almond inside which also adds a nice crunch.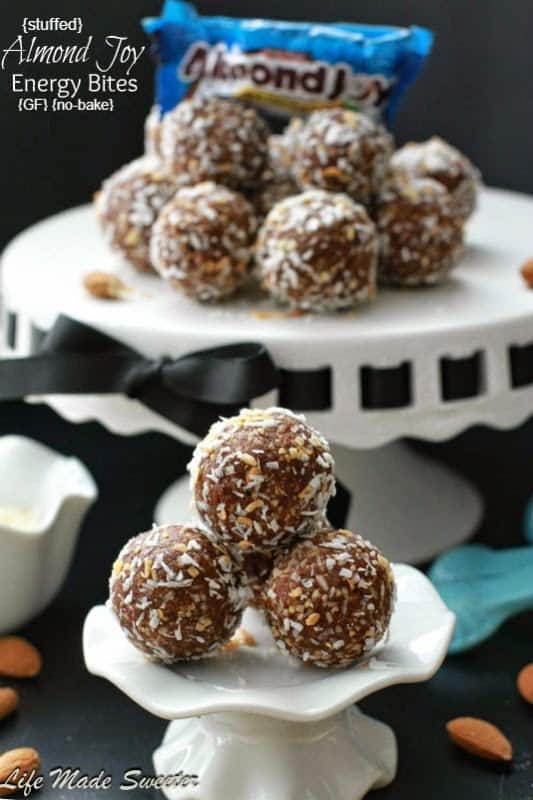 What you need to make these Almond Joy Energy Bites
coconut
cocoa powder
dates
almonds
They are packed with fiber and protein to help keep my energy levels up.  If you are a fan of coconut, chocolate and almonds, you are going to love these!
I mean, they taste just like the Almond Joy candy bar!! Seriously, so good but without the added guilt since they are made with healthier ingredients.
Plus, they are super easy whip up in less than 10 minutes and ultra convenient.  You can have them for breakfast to jump start the day or anytime you need a snack to satisfy that sweet tooth.  Pack some into those lunch boxes or enjoy a few before or after your workout.
And, they store easily in the fridge or freezer! So whenever you need something to keep that growling tummy happy, these are just the ticket!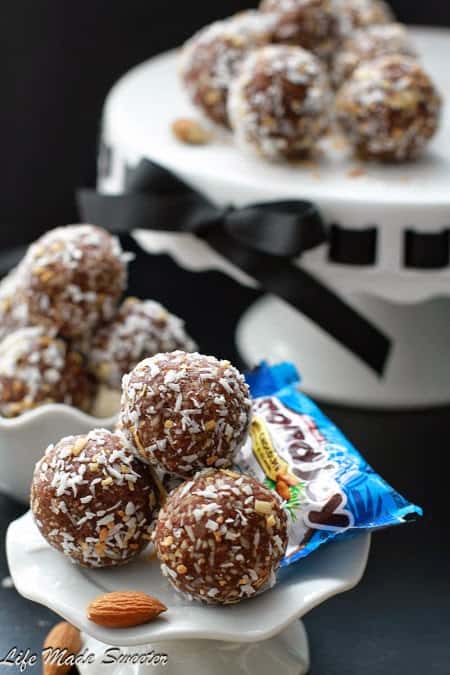 More snacks: