These berry recipes feature some of our favorite and most treasured fresh summer berry recipes. From healthy smoothies, breakfast, cobblers to yummy desserts, this list features healthy recipes that are great for almost anyone.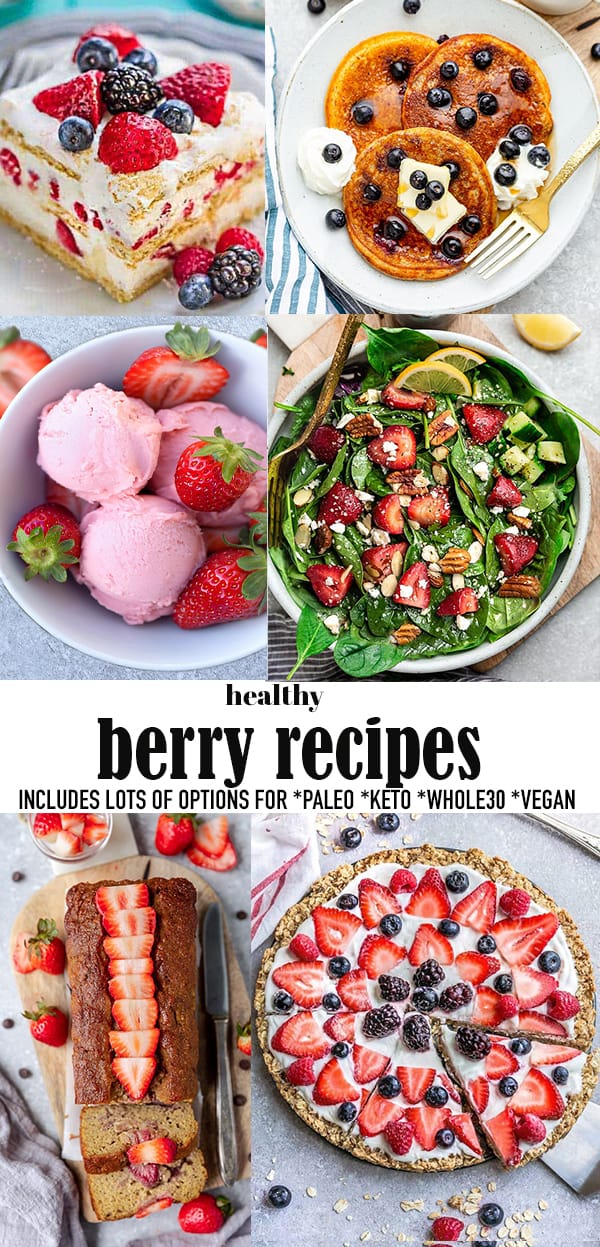 PIN HERE for later and follow my boards for more recipe ideas
Summer Berry Recipes
By now, you have probably had your fair share of strawberries. If you are anything like us, then you are probably anticipating the huge batches of blackberries and blueberries.
You can find something for everyone on this list of the best berry recipes. Not only are these berry-licious recipes delicious all through berry season. But they are also perfect for any mini celebrations! Memorial Day, Fourth of July and all the picnics and barbecues for all the spring and summer holidays!
We've got healthy smoothies, popsicles, delicious cobblers, muffins, and so much more. Most of these are also refined sugar and gluten-free foods that can be fitting for various diets including paleo, Whole30, or a low carb keto diet.
Blueberry Smoothie
This blueberry smoothie is super detoxifying, and made with only five ingredients!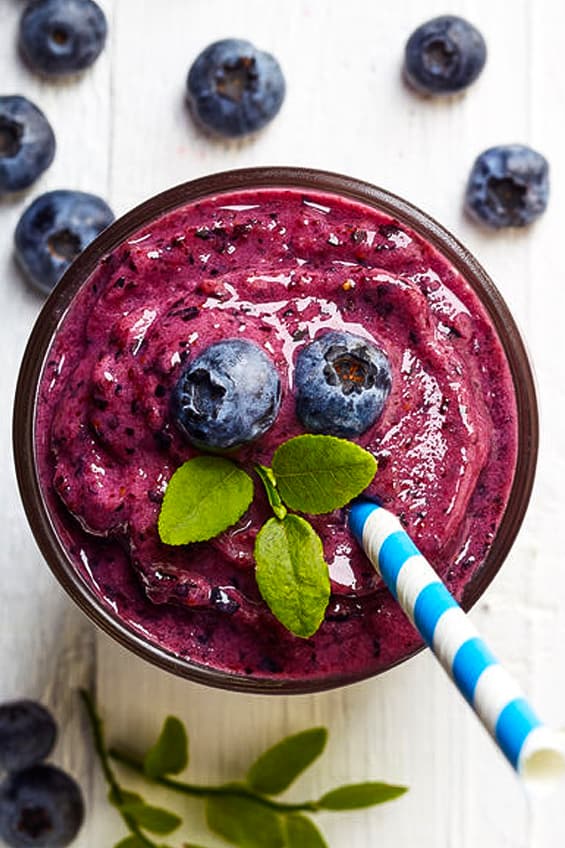 Lemon Blueberry Bars
Paleo-friendly and refined sugar-free, these lemon blueberry bars are great for using up extra lemons and blueberries.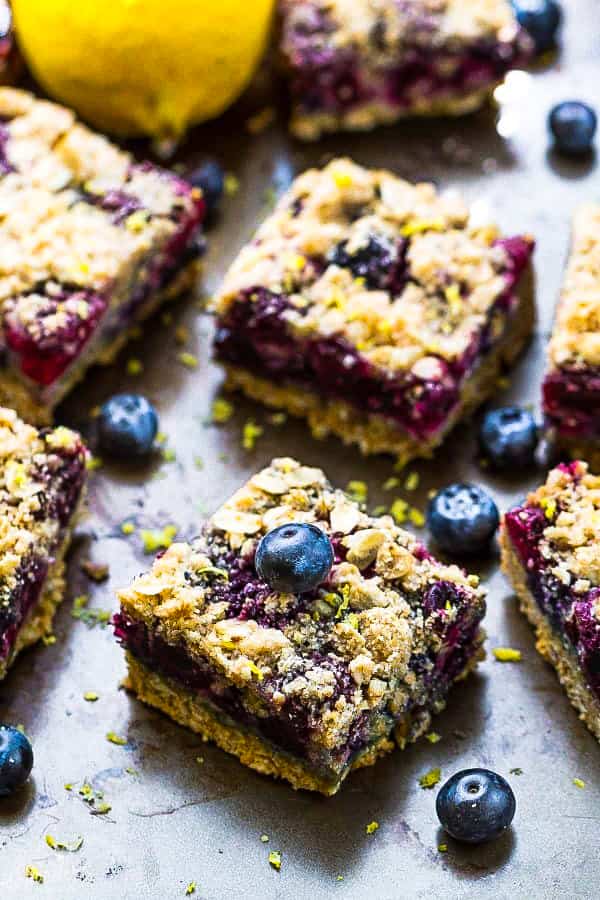 Creamy Strawberry Smoothie
Healthy, nutritious, and made with five yummy ingredients, this dairy-free smoothie is filled with fiber and protein!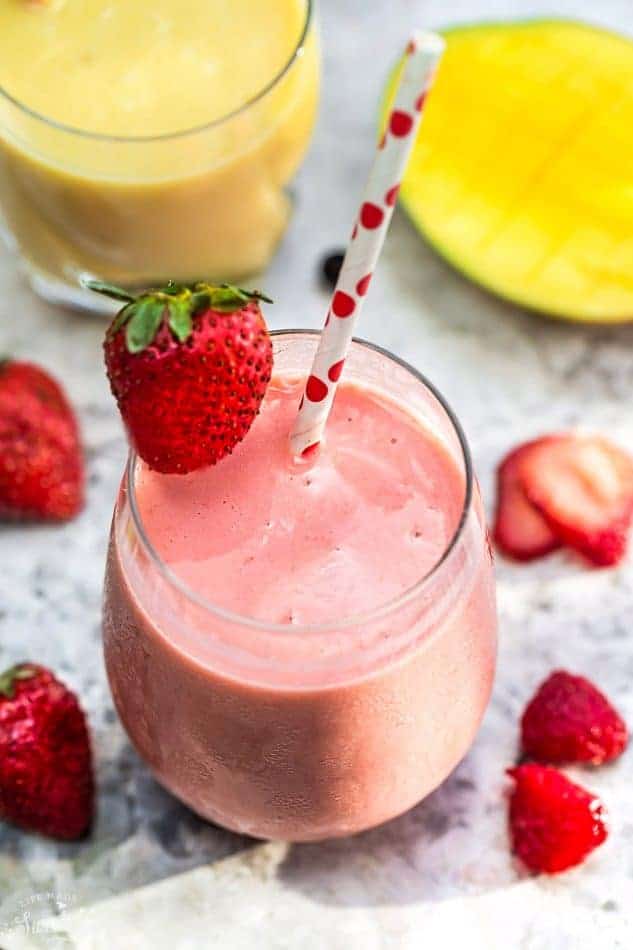 Healthy Blueberry Cobbler
A yummy and healthy recipe made with maple syrup that looks super comforting and yummy.
Vegan Strawberry Popsicles
Made with just four ingredients, these vegan Popsicles are perfect for summer time fun!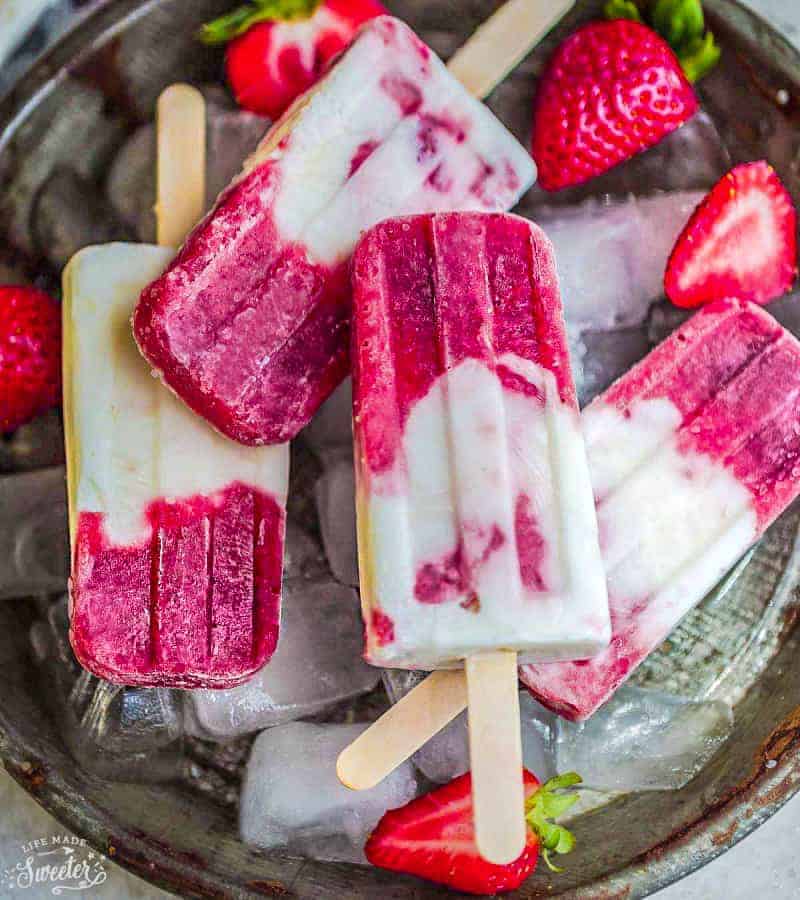 Low Carb Smoothie Bowls
These keto smoothie bowls are the best and great for using leftover berries. Smoothie bowls are definitely perfect for breakfast!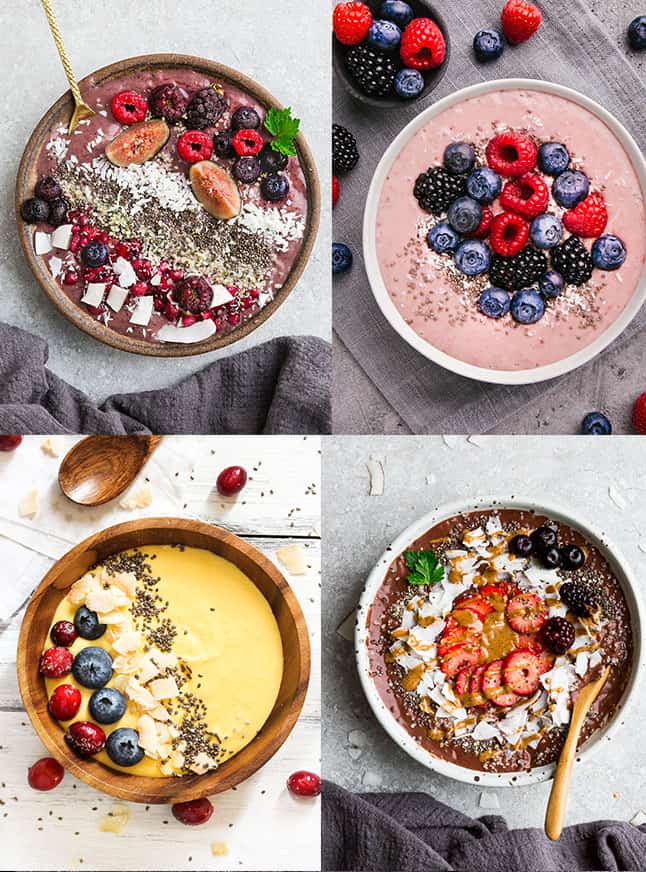 Paleo Blueberry Muffins
Gluten-free and paleo, these delicious muffins are made within minutes and perfect for easy breakfast mornings.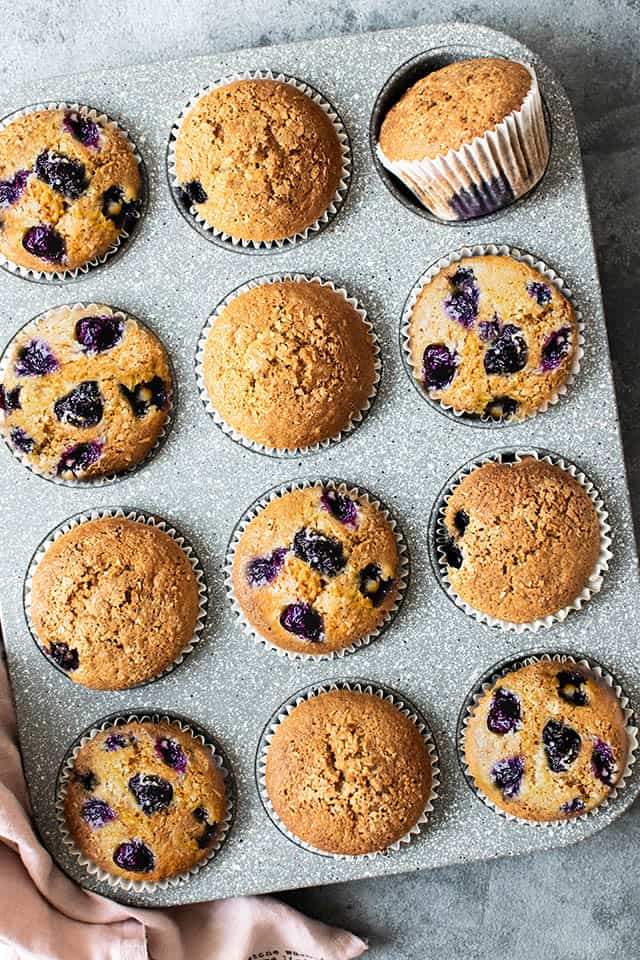 Vegan Blackberry Cobbler
Jenne' Claiborne from Sweet Potato Soul created this amazing blackberry cobbler that we are so excited to try.
Steel Cut Oatmeal
Our blueberry steel cut oatmeal is made with gluten free oats and full of deliciously healthy protein for those busy mornings.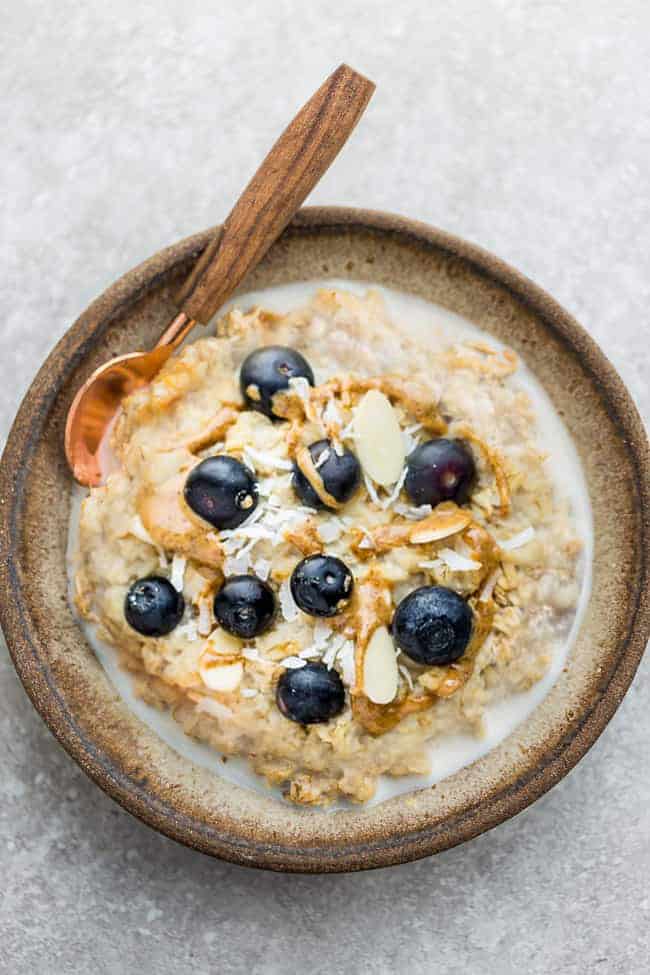 Low Carb No Bake Strawberry Cake
Easy and no baking required, this low-carb cheesecake is swirling with flavor and includes a delicious gluten-free almond flour crust.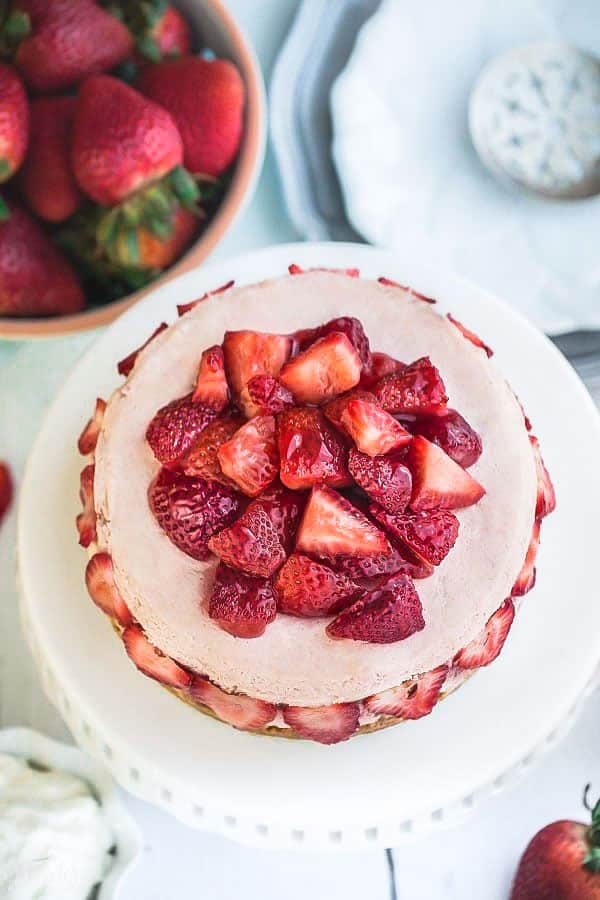 Paleo Rhubarb Strawberry Crisp
Paleo and grain-free, this yummy crisp made with fresh strawberries and rhubarb is great for breakfast or dessert.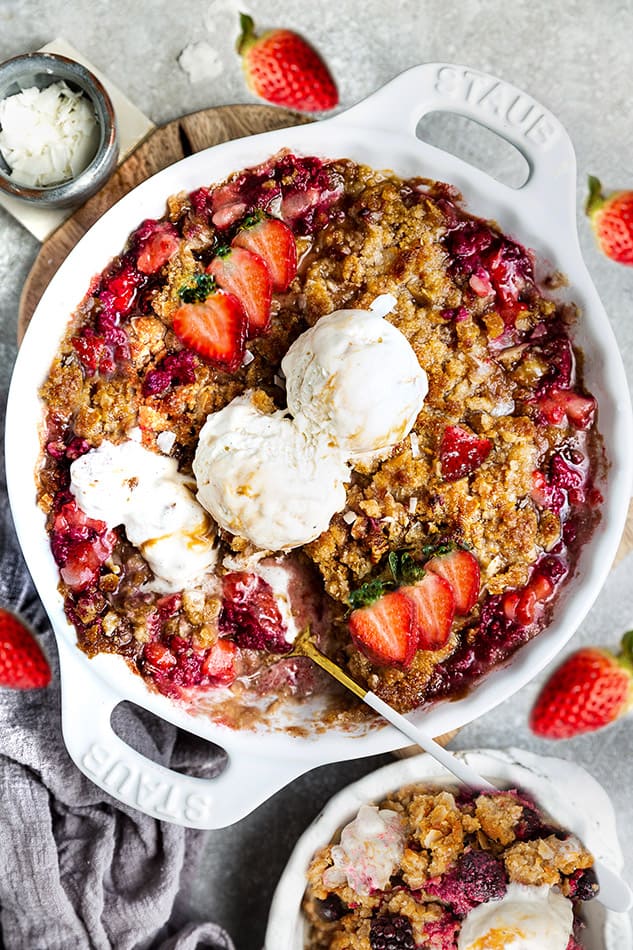 Gluten-Free Blueberry Mug Cake
If you have a microwave, then you will definitely want to get your hands on this gluten free comfort dessert. Created with fresh lemon and blueberries, you will want to make this cake at least once a week.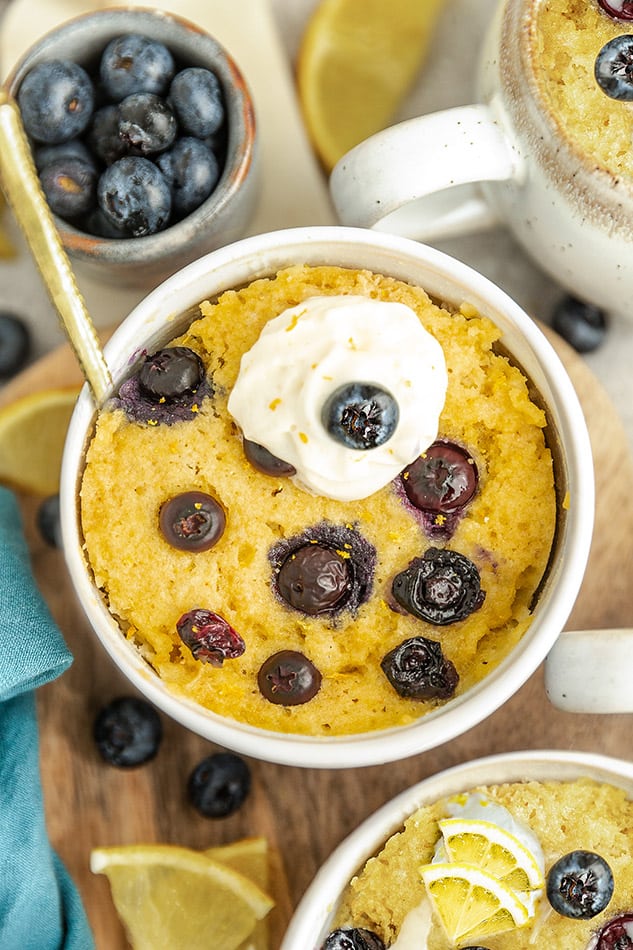 Homemade Strawberry Pie
This sweet looking strawberry pie from Taste of Home looks incredibly irresistible.
Mixed Berry Cherry Pie Bars
Paleo-friendly and refined sugar-free, these lemon blueberry bars are great for using up extra lemons and blueberries.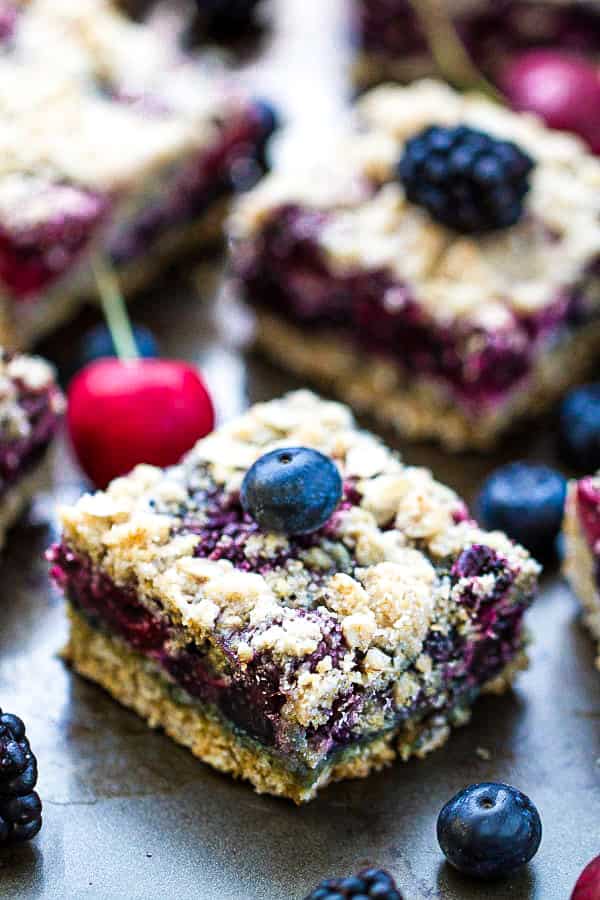 Strawberry Banana Bread
Super moist and gluten-free, this fresh strawberry bread is super light while being heavy in flavor.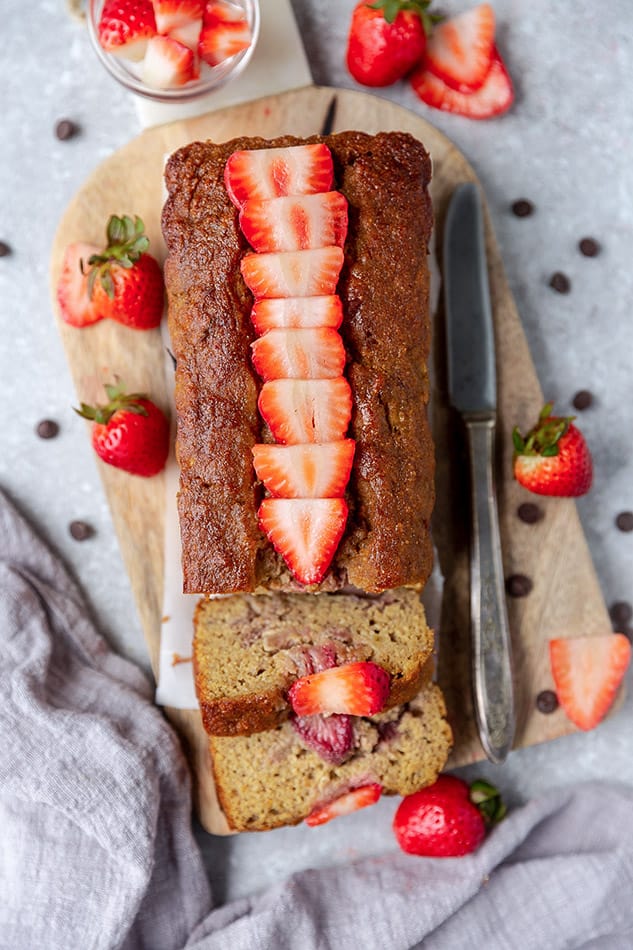 Low Carb Blueberry Pancakes
These low-carb pancakes  are made with fresh blueberries and almond butter. This recipe is refined sugar-free!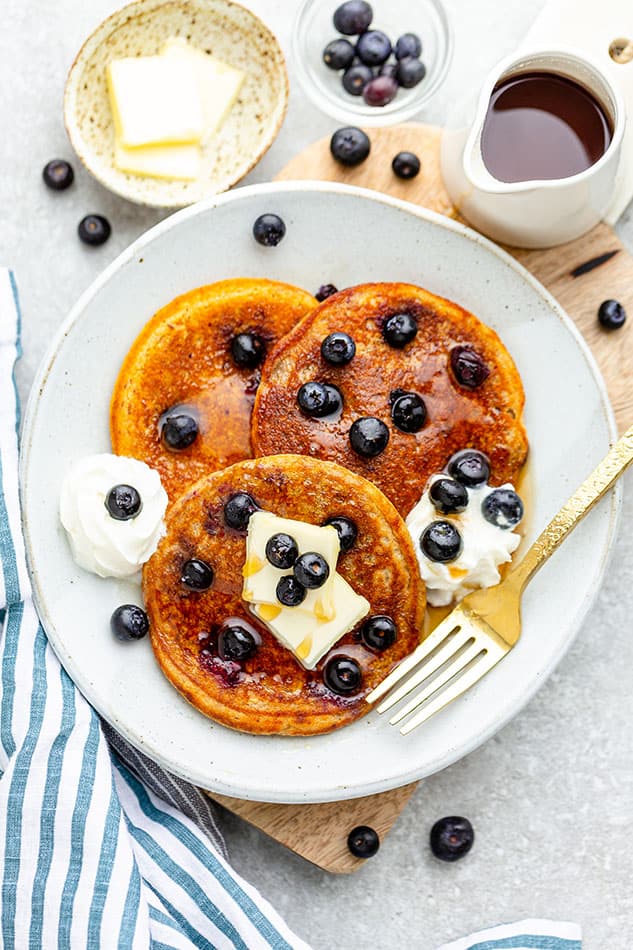 Grain-Free Granola
With a delicious blend of healthy nuts and seeds, this paleo granola is perfect with blueberries, blackberries, or strawberries!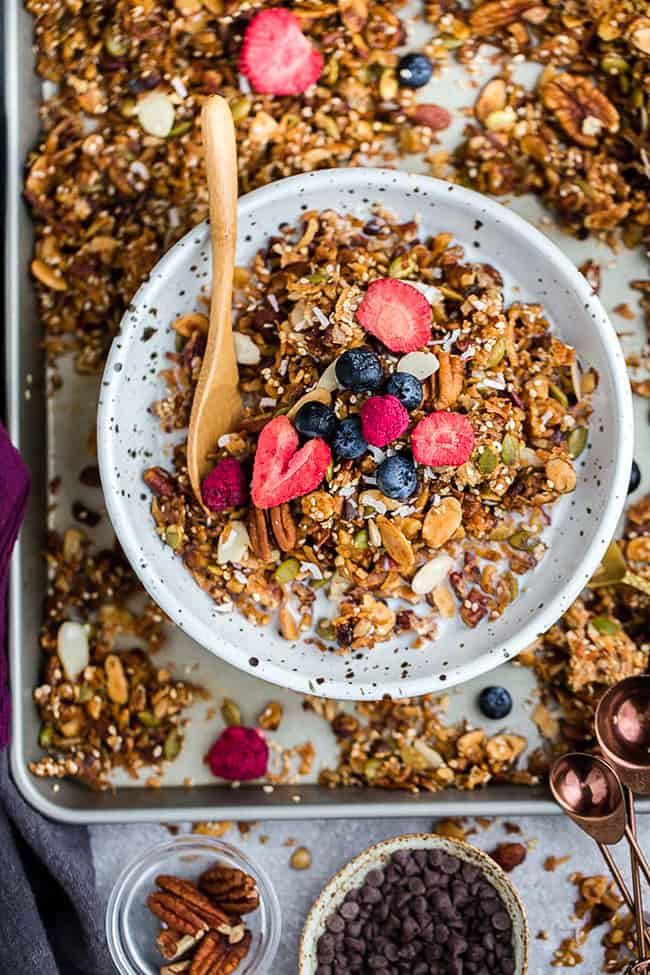 Steel Cut Oatmeal
A healthy oatmeal recipe that is gluten-free and so delicious for breakfast!
Healthy Granola Bars with Strawberry
Soft, chewy, and perfect for any post-work out snack, these granola bars are super easy to make with just basic pantry ingredients.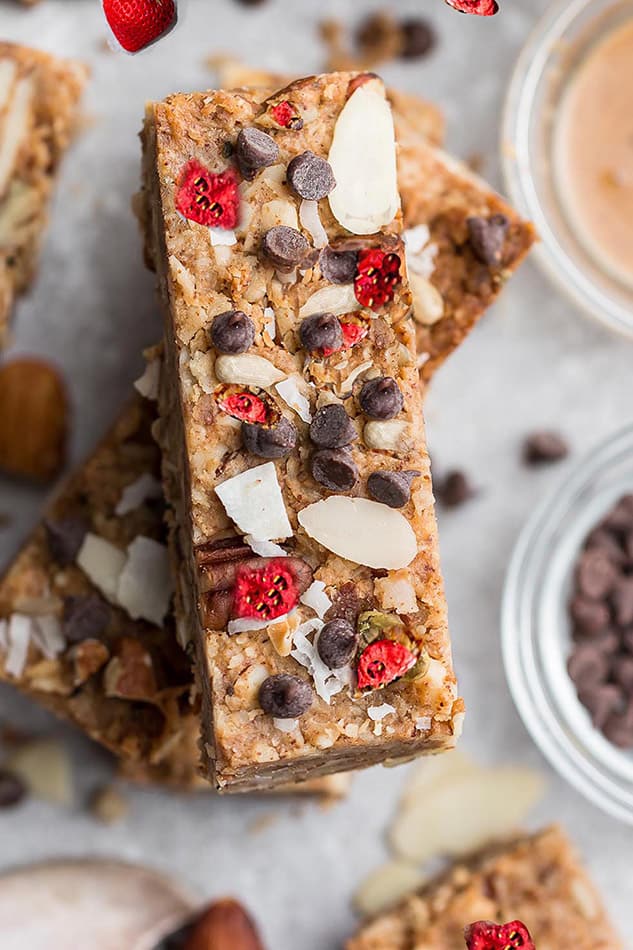 Cheesecake Parfaits
Mini cheesecake parfaits are full of protein and fresh berries. Plus, they are a great option for anyone looking for a quick and festive dessert.
Spinach Strawberry Salad
Loaded with the green super-food known as spinach, this salad is super fresh. Topped with strawberries and coated with fresh herbs, we love this salad for summer.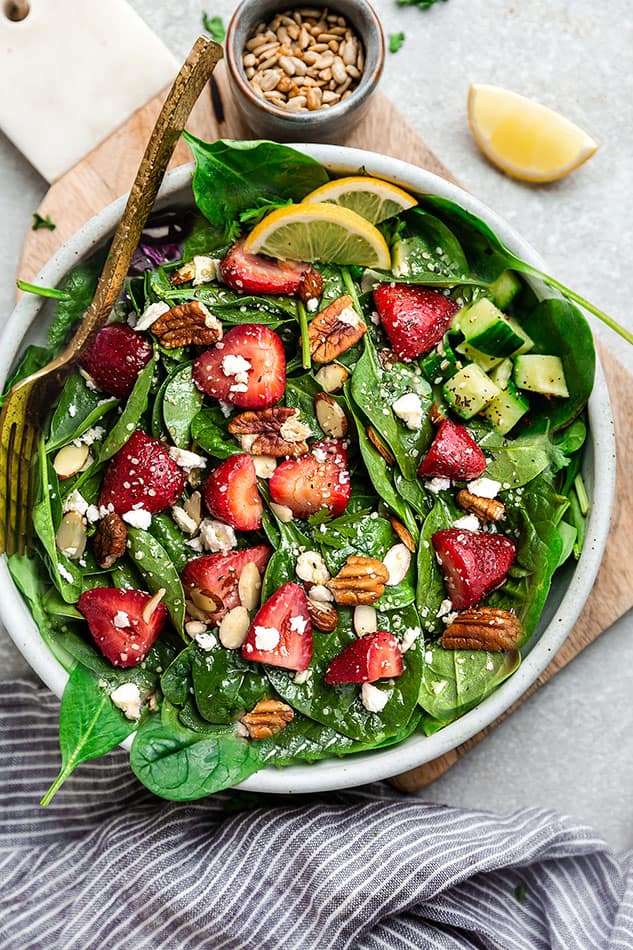 Mixed Berries Icebox Cake Recipe
A perfect easy no-bake dessert that is perfect for summer. And this recipe is great for any hot day!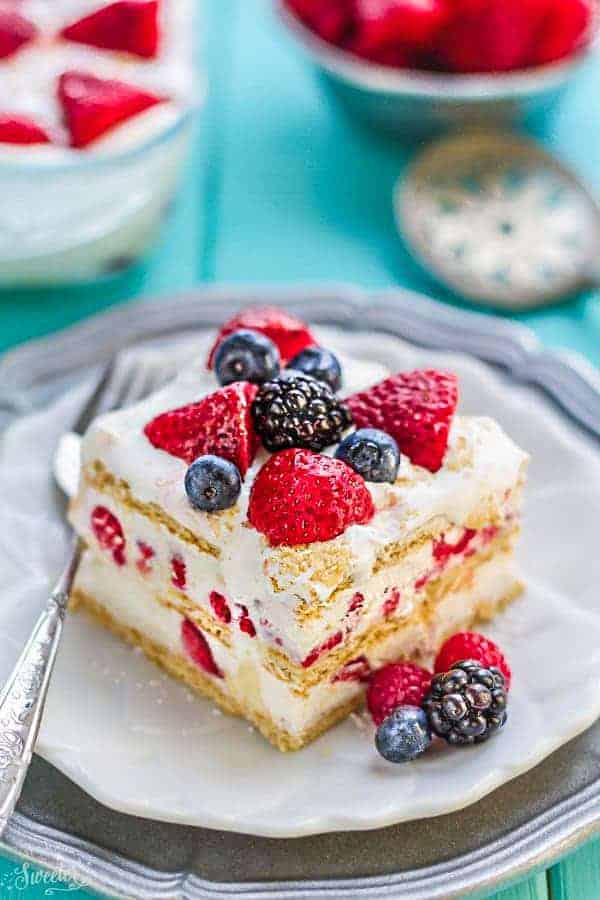 Blueberry Crumble Bars
Juicy blueberry crumble bar recipe is perfect for using up any extra berries on hand, and this recipe can be made gluten-free!
Blueberry Crumble Bars by Smitten Kitchen
Breakfast Pizza
Feeling festive yet? This red, white, and blue fruit pizza is the perfect recipe for fresh berries, and it's perfect for breakfast or dessert! We make this yummy pizza with fresh berries every year.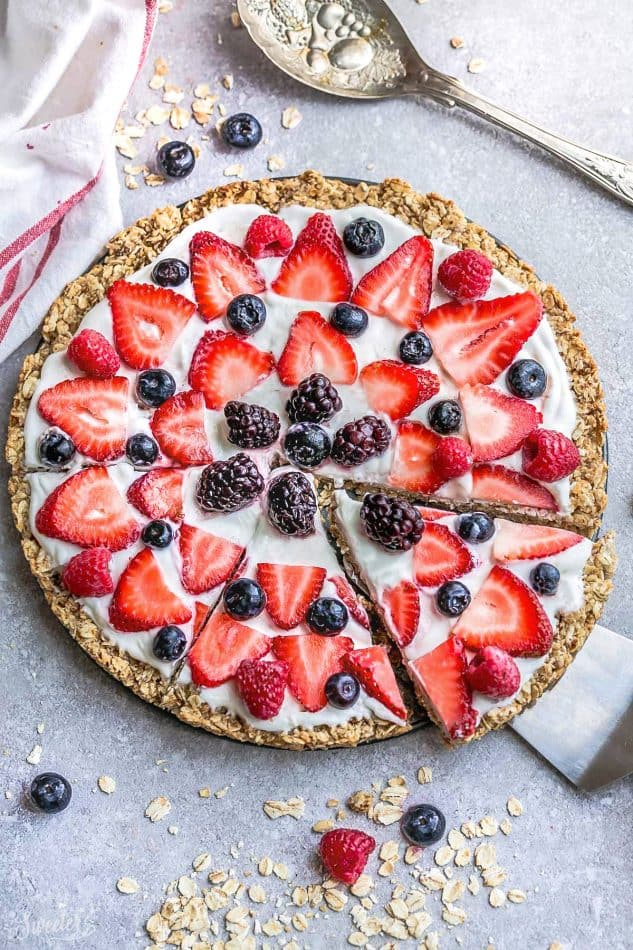 Low Carb Strawberry Ice Cream
Made with only six ingredients and 20 minutes of prep time, this low-carb creamy dessert is the perfect treat for any warm day.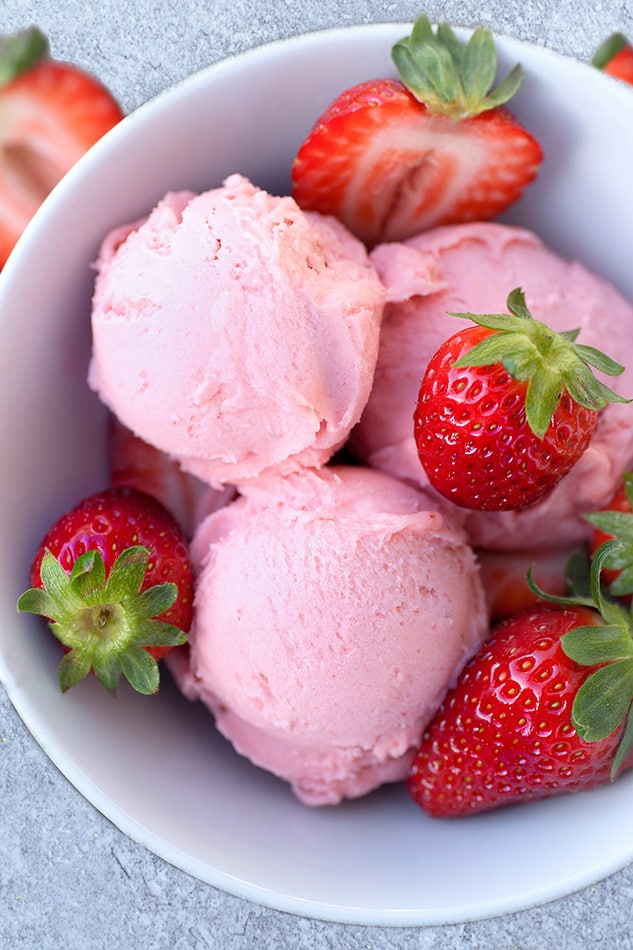 Gluten-Free Berry Crisp Recipe
Our triple berry crisp only takes about 10 minutes to prepare and is refined sugar-free! We love this oat crisp because it contains a trio of fresh berries.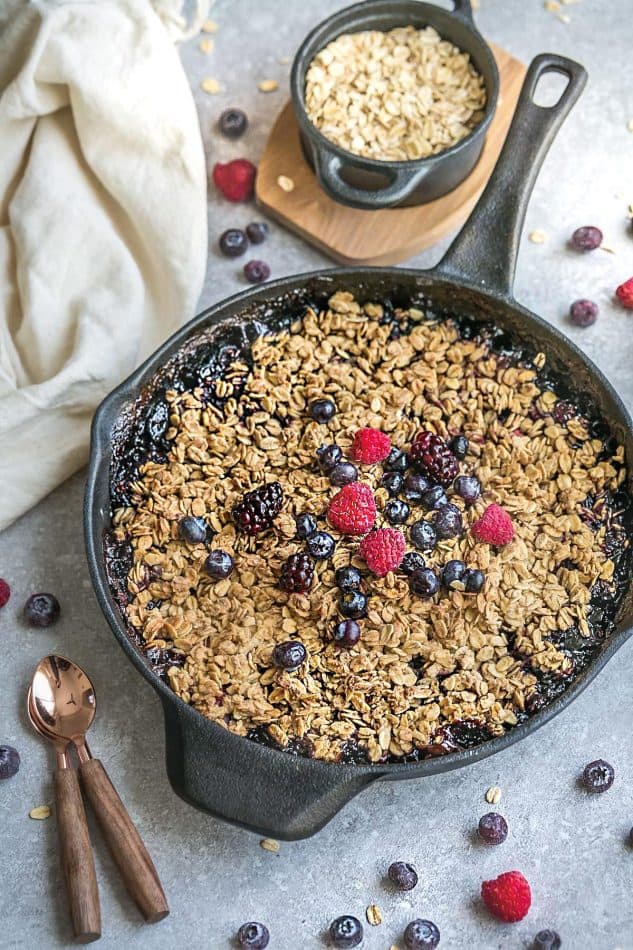 Sparkling Strawberry Limeade
This delicious and healthy strawberry beverage is made within minutes and tastes wonderful! We love this drink recipe from All The Healthy Things
Mixed Berry Fruit Salad
Made in no time, this healthy fruit salad contains all the fresh berries you could ever dream of. This recipe is great for any time of the year!