This list of over 30 easy eggless desserts is definitely a keeper. With so many easy and delicious options such as ice cream and cookies, we are able to really enjoy some of our favorite desserts. Our family loves all of these recipes, and a lot of these are freezer-friendly, too! These treats made without eggs are some of our favorite recipes. 
PIN HERE for later and follow my boards for more recipe ideas
We have been trying to get creative while at home for an extended amount of time. Some of this time at home requires us to be left without certain ingredients, such as eggs, but we are still pushing through! There are so many options when it comes to eggless desserts. Whether you are trying to create cookies or ice cream, this list of easy eggless recipes is filled with a variety of cost-effective and delicious recipes
Easy Cake Recipes Made Without Eggs
Did you know cake could be created without eggs? It's true! These are some of our FAVORITE cake recipes, and wow, they taste so delicious.
Eggless Carrot Mug Cake
Filled with a creamy cashew butter in addition to comforting spices and grated carrots, this delicious egg-free dessert is created within minutes. Perfect for Easter or Mother's Day, this cake recipe is so easy to put together.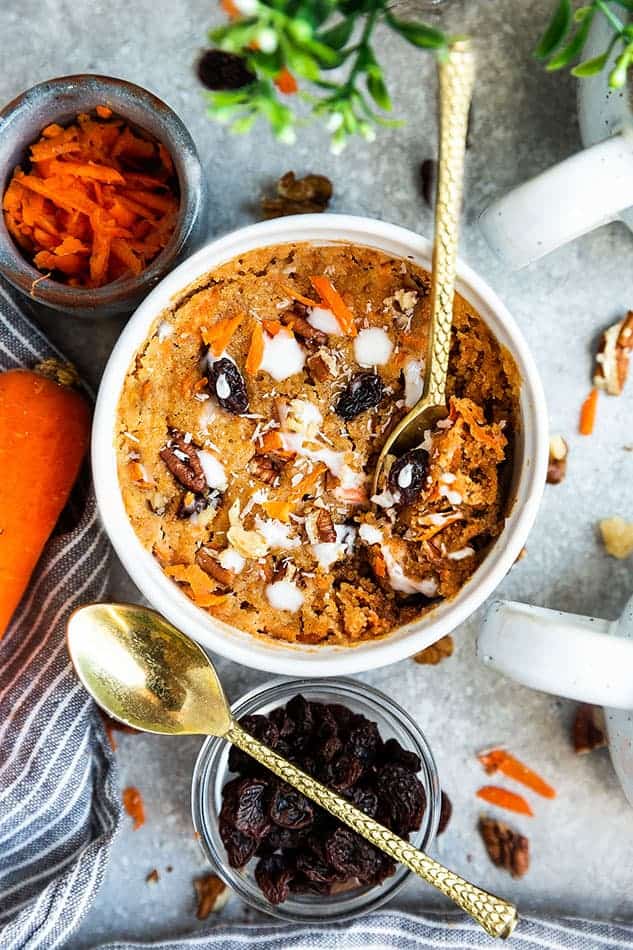 Vegan Triple Chocolate Mousse Cake
This amazing chocolate mousse cake is so good, and it is made without eggs! Perfect for any day at home, this chocolate cake will brighten anyone's day. We love how easy this eggless dessert is!
From Half Baked Harvest
Eggless Vanilla Mug Cake
Sugar-free and paleo, this vanilla mug cake is created with delicious and sweet flavors. Our vanilla cake is so incredible without eggs, and we definitely love to depend on this recipe when we are craving a sweet, yet simple treat. It's made with almond flour and just incredible.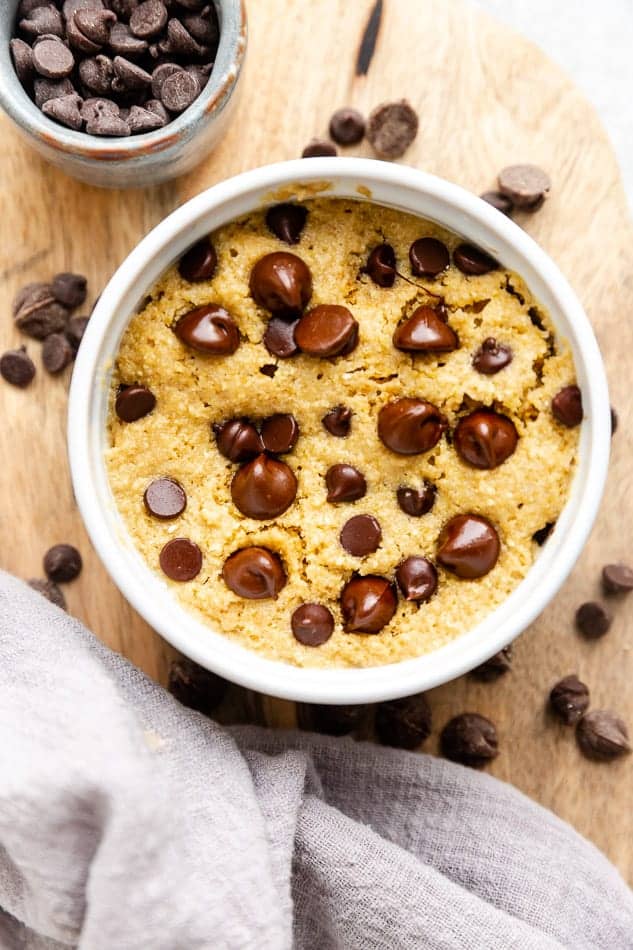 Eggless Chocolate Mug Cake
Super rich in chocolate and tender flavors, this chocolate mug cake is great for any time of the year. We love how easy this cake is to make, and it is our go-to dessert when we do not have any eggs on hand.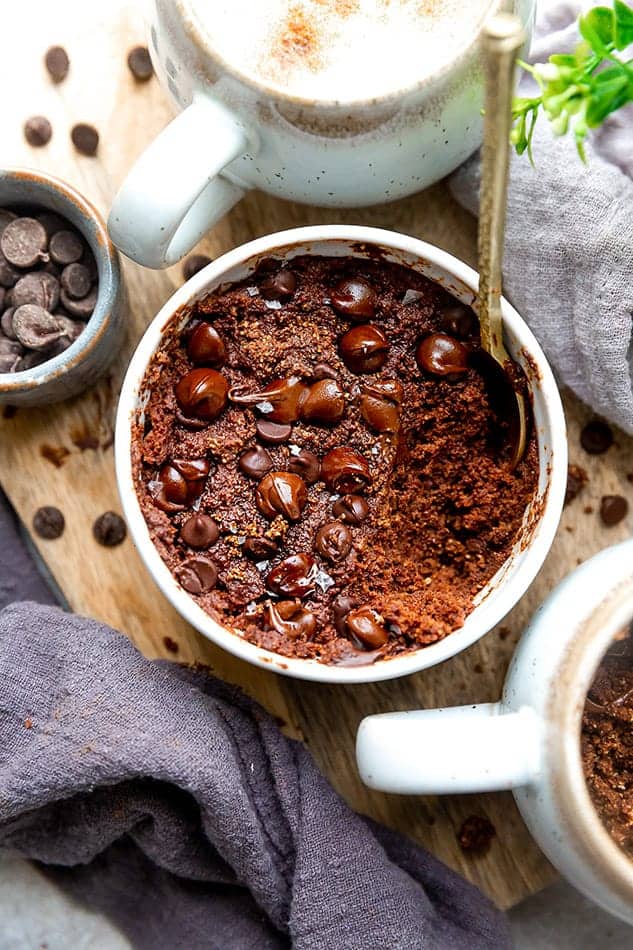 Frozen Strawberry Brownie Bottom Cupcakes
These delicious strawberry brownie cupcakes are incredible and dairy free. With a delicious coconut milk chocolate ganache, these cupcakes will be in constant rotation all summer long. We love this easy recipe!
From Flavor the Moments
Eggless Cookie Recipes
Cookies are perfect for any occasion. We could live off cookies (seriously), but let's face it, maybe that is not the best option. However, these eggless cookie recipes are super easy to make and we love the diverse flavor profiles going on here.
Edible Cookie Dough
Creamy and made with almond flour, vanilla extract, and cinnamon, this edible cookie dough is the perfect kind of eggless treat. This recipe comes together within minutes, and it is healthy and fun to make. Our kids love it!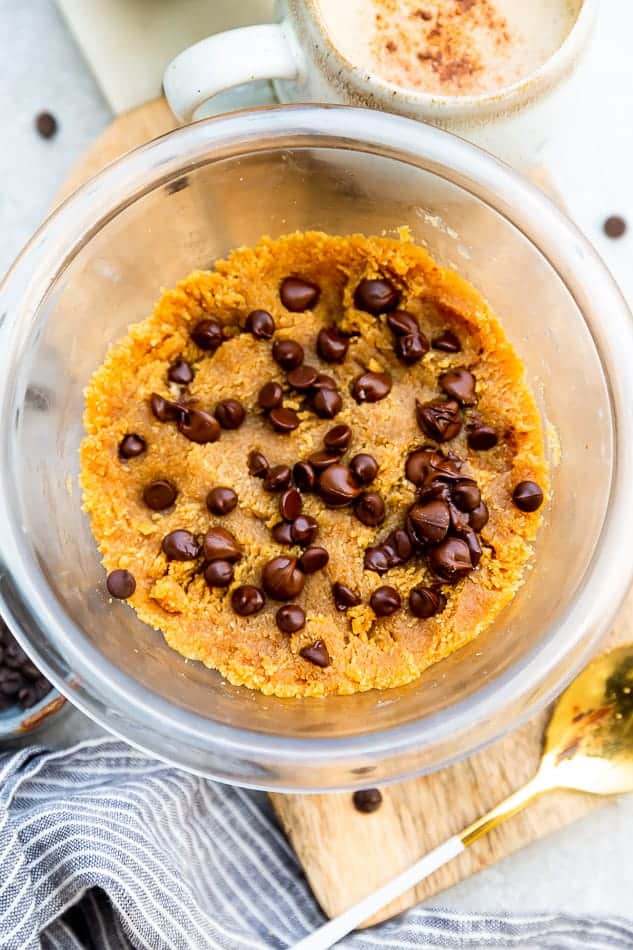 Cookie Dough Bites
These beautiful eggless and edible cookie dough bites are definitely winners. Super easy to make with just a few basic pantry ingredients, these cookie dough bites have lovely flavors of chocolate chips and vanilla. They are the perfect gluten-free snacks.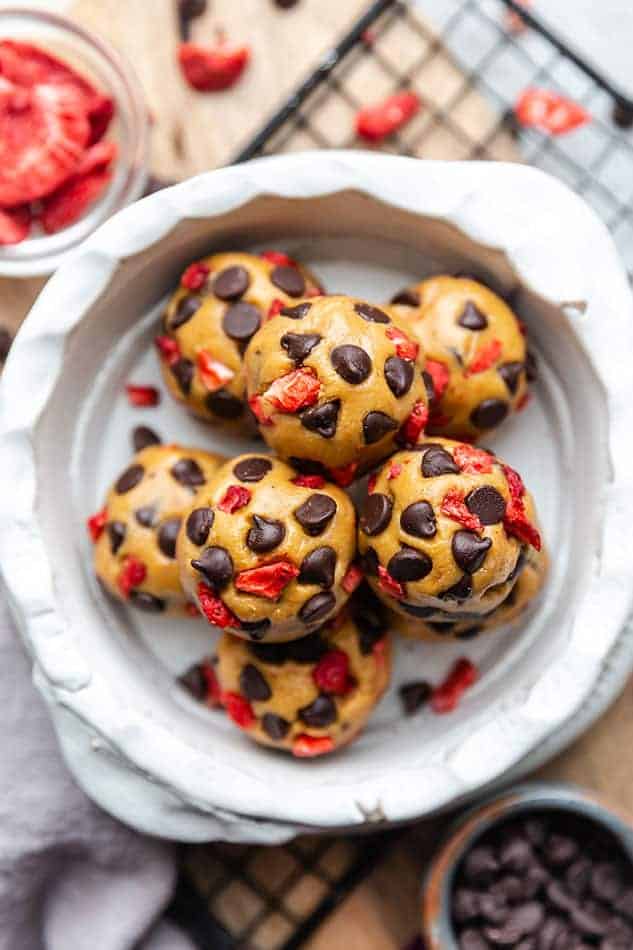 Mexican Wedding Cookies
Mmm, these Mexican wedding cookies are so delightful. Perfect for stay-at-home brunches or virtual parties, these wedding cookies are so decadent and comforting! This recipe is amazingly simple to create and includes pecans, powdered sugar, and an irresistible buttery shortbread crunch.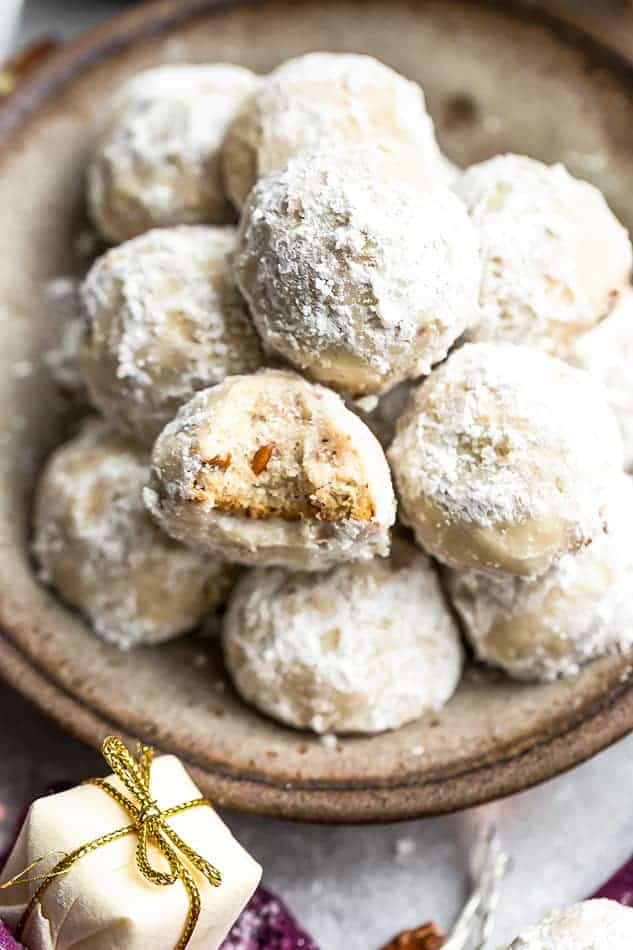 Keto Lemon Cookies
These lemon cookies are soo good, and they make us feel good. We love that they are made with only five ingredients and coated with a simple (and yummy) glaze. Chewy and soft, these gluten-free eggless cookies will brighten anyone's day with their spring filled charm.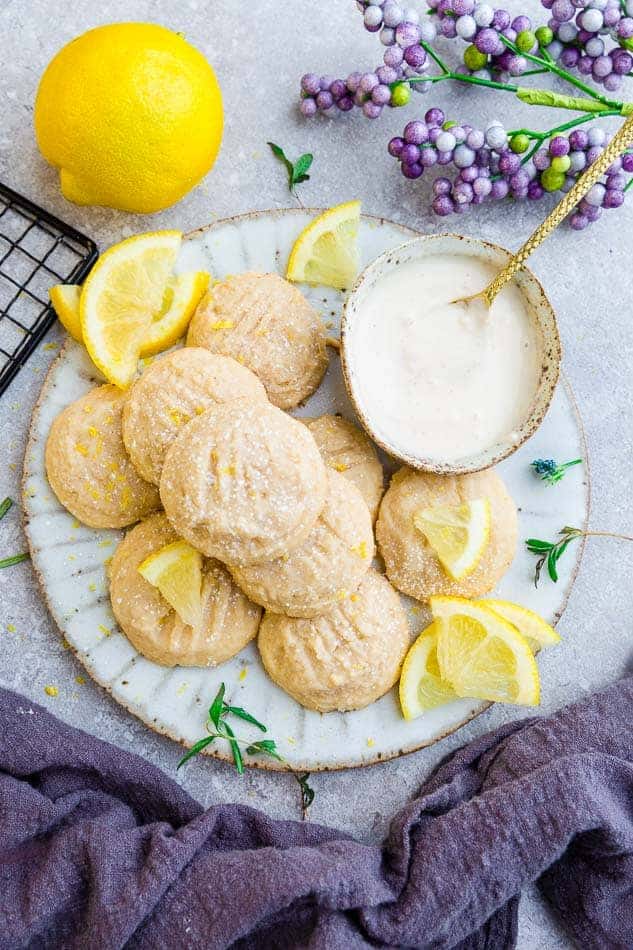 Eggless Linzer Cookies
These low carb keto cookies are not just for Christmas, they are wonderful any time of the year! Filled with delicious homemade (or store-bought) jams, these linzer cookies are delicious and so easy to make! The kids will love these eggless.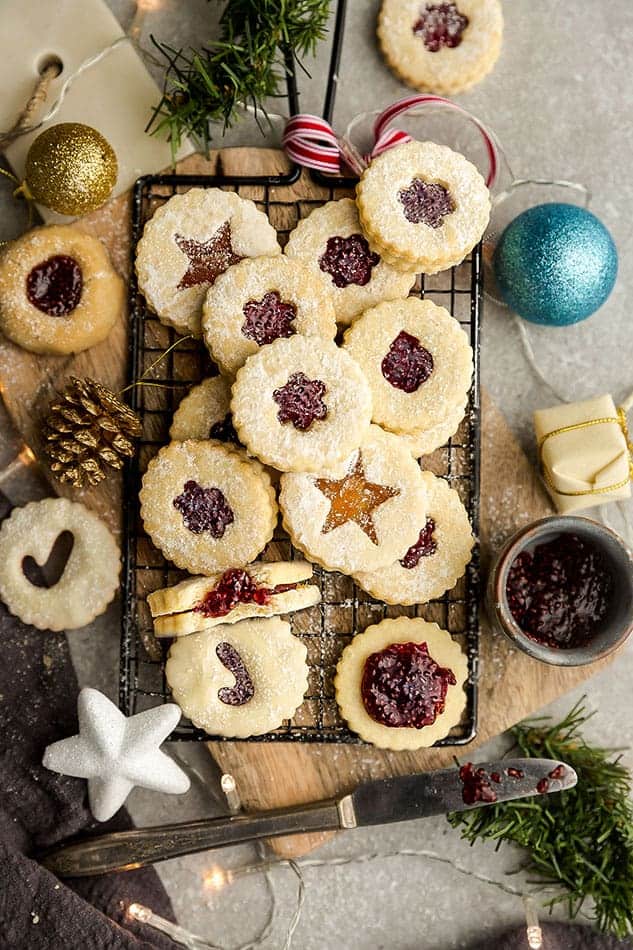 Keto No Bake Cookies
Known for tasting like the classic peanut butter and chocolate cookies, these no bake cookies are tasty and healthy at the same time. We love that this recipe comes together within minutes!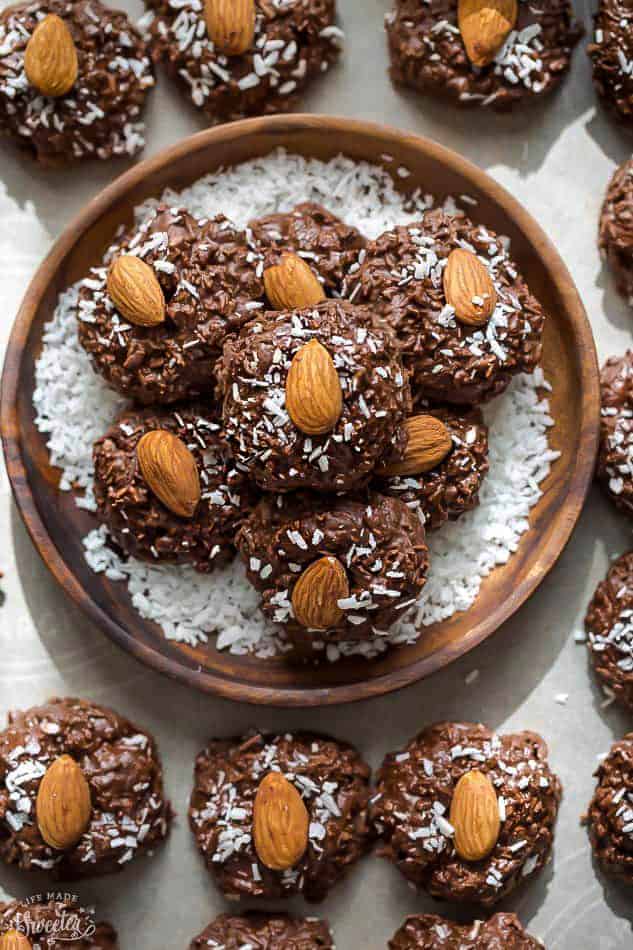 Gluten Free Tahini Cookies
These tahini cookies are really special. Tender, sweet, and made without eggs… These cookies are our favorite. We love how easily these cookies come together, especially on busy days! Filled with pantry ingredients such as cinnamon and almond flour, these gluten free cookies are whimsical and simple!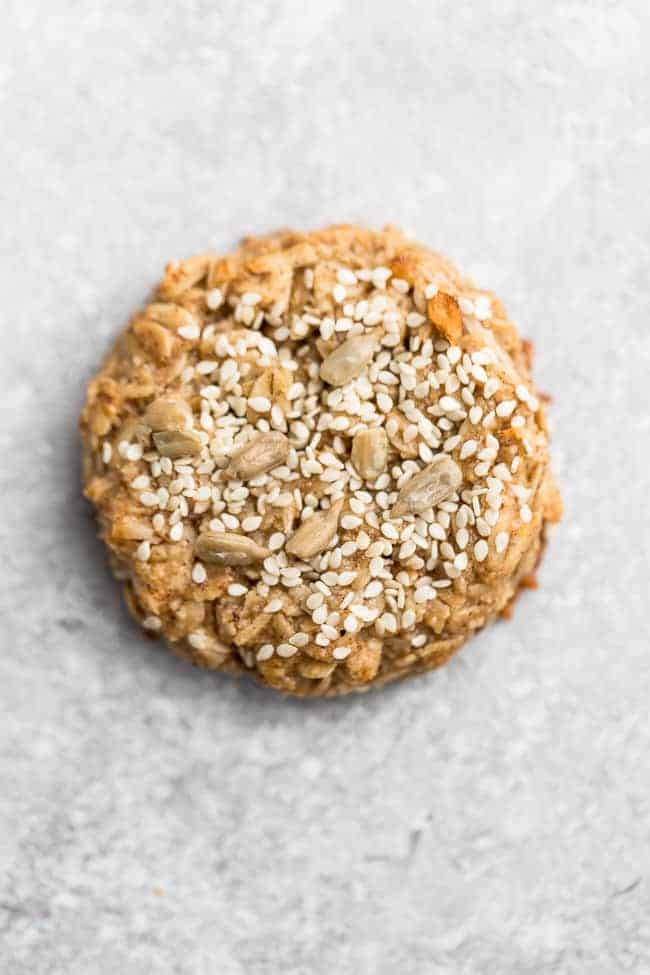 Ice Cream Recipes
Ice cream is always a great way to enjoy dessert, especially in the summer time while we are playing in the backyard or lounging around the house. These are some of our favorite easy ice cream recipes, and they are great for kids! Ice cream sandwiches? Yes, please.
Keto Strawberry Ice Cream
Creamy, sweet, and made with only six ingredients, this easy strawberry ice cream is a classical recipe. This no-churn recipe is great for any spring or summer day, and it is healthy, too! Our kids really love this effortless recipe that can be made without eggs.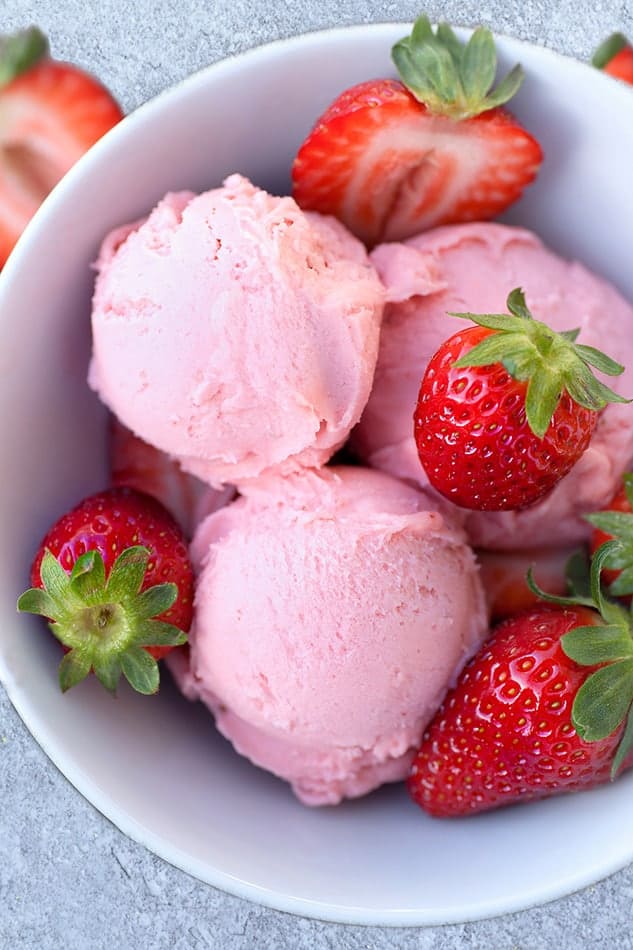 Keto Vanilla Ice Cream
This vanilla ice cream is just amazing! We love this simple recipe that requires only five ingredients. When we are in the moods for something simple on a warm day, we typically resort to this no churn recipe.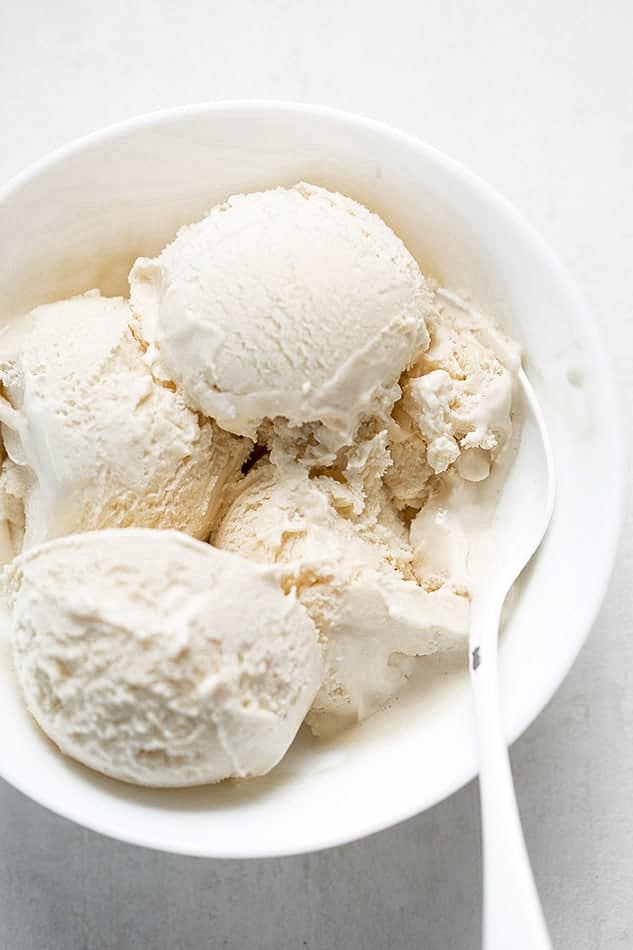 Strawberry Shortcake Ice Cream Bars
These ice cream bars consist of some of the most divine flavors that could ever exist. With such a delicious flavor of strawberry shortcake, these ice cream bars made without eggs are definitely crowd-pleasers. This recipe definitely comes in handy on a warm day!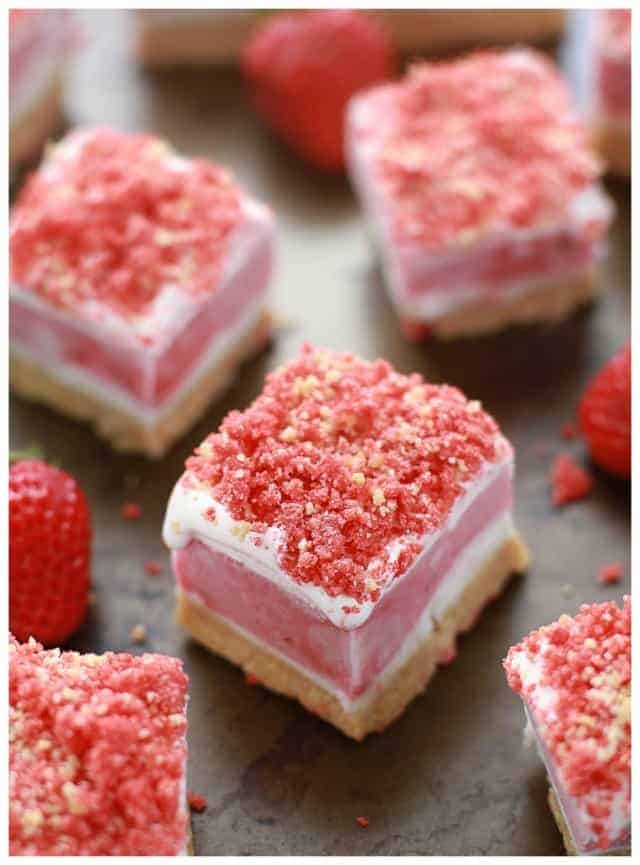 Strawberry Shortcake Ice Cream Bars
No Bake Monster Cookie Icebox
This delicious eggless cake is just simply amazing, especially for warmer weather. Coated in classical and colorful M&Ms, this ice cream cake hits all the right spots while being insanely simple to create.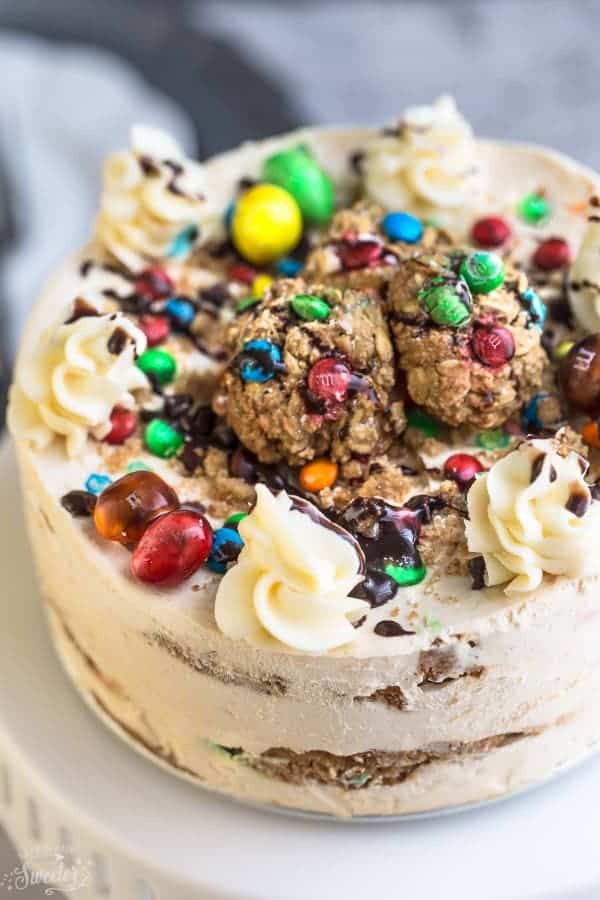 No Bake Monster Cookie Icebox Cake
Nut Butter Desserts
We understand how yummy nut butter desserts are. Thank goodness we have a lot of options when it comes to almond, cashew, and peanut butter! With just a few basic ingredients, these easy recipes will satisfy that craving for sweetened protein.
Peanut Butter Cups
These peanut butter cups are perfect for dessert, and they are low-carb, too! We love these peanut butter cups when we are craving something sweet, but filled with lots of protein. Perfect for kids!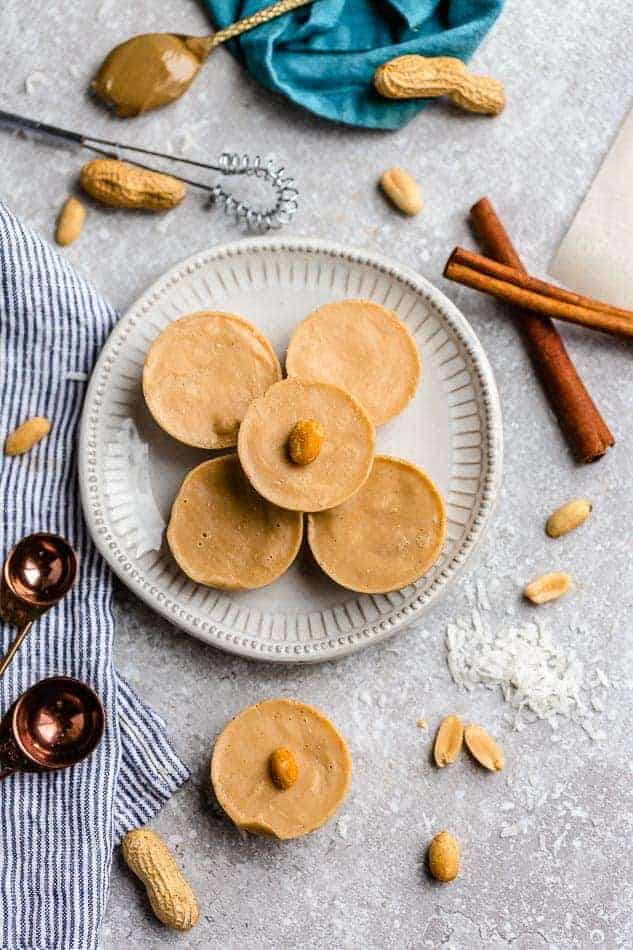 Almond Butter Cups
These almond butter cups from Pinch of Yum are just so yummy and incredibly simple to make. With a combination of almond butter, chocolate, and sea salt… These almond butter cups create an everlasting impression on us.
From Pinch of Yum
Keto Peanut Butter Bars
Easy and definitely no bake, these delicious peanut butter bars are definitely popular among our families. Minimal and hardly any work in the kitchen, these treats are great for busy or slow days around the house.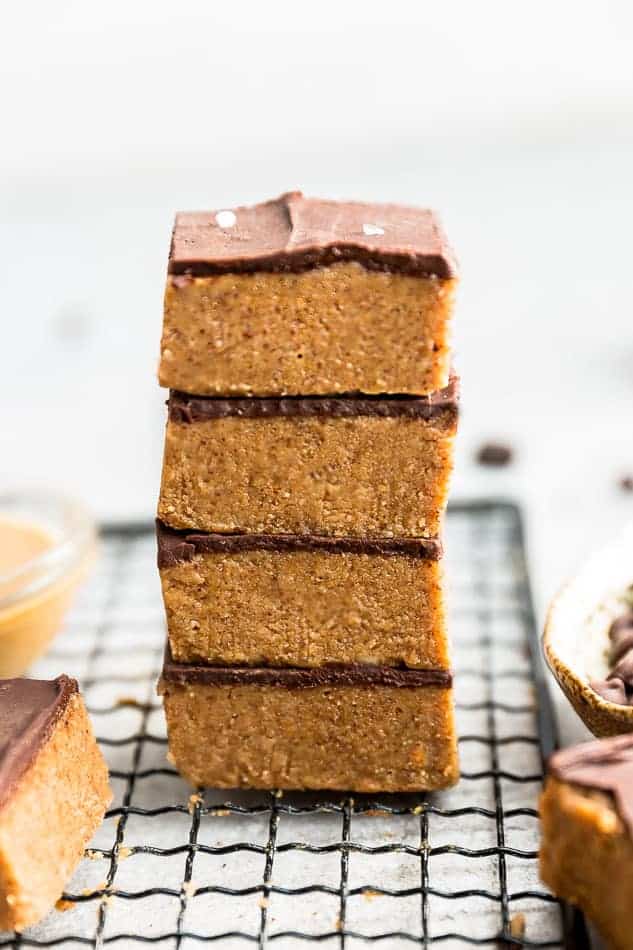 Eggless Cheesecake Desserts
We do not know about you, but when it comes to cheesecake, we just cannot help ourselves. Completely eggless and delicious, these simple cheesecake recipes will really wow you and the entire family at home.
Keto Cheesecake
Creamy with fresh flavors, this delicious egg-free cheesecake is the best. Made with only a handful of ingredients, this recipe is great for any holiday or extended stay at home. In the mood for something sweet? This low-carb cheesecake is perfect.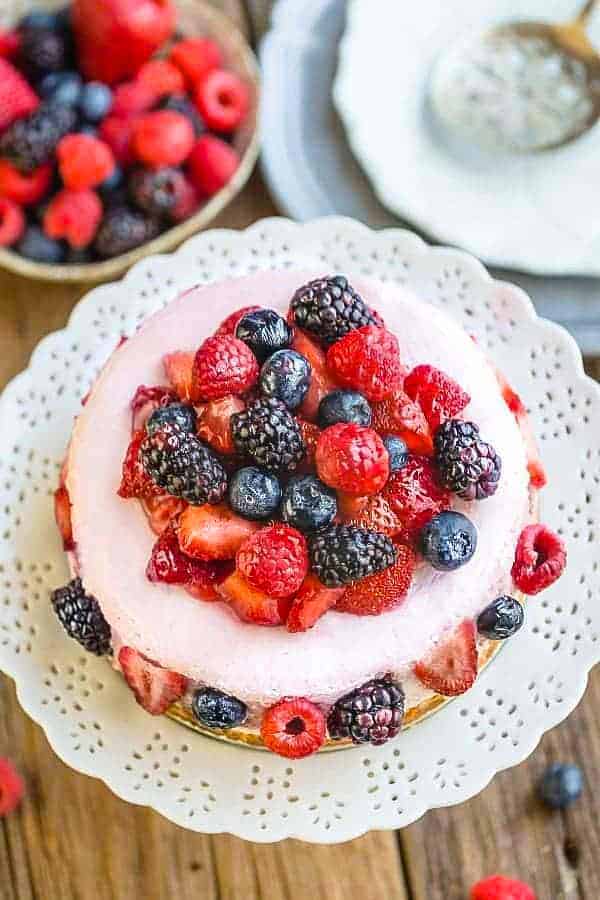 Keto Blueberry Cheesecake
Made with an almond flour crust, this eggless dessert is so good and delicious. Blueberry cheesecake is great for the warmer days at home, and we are super excited to create this recipe several times this summer!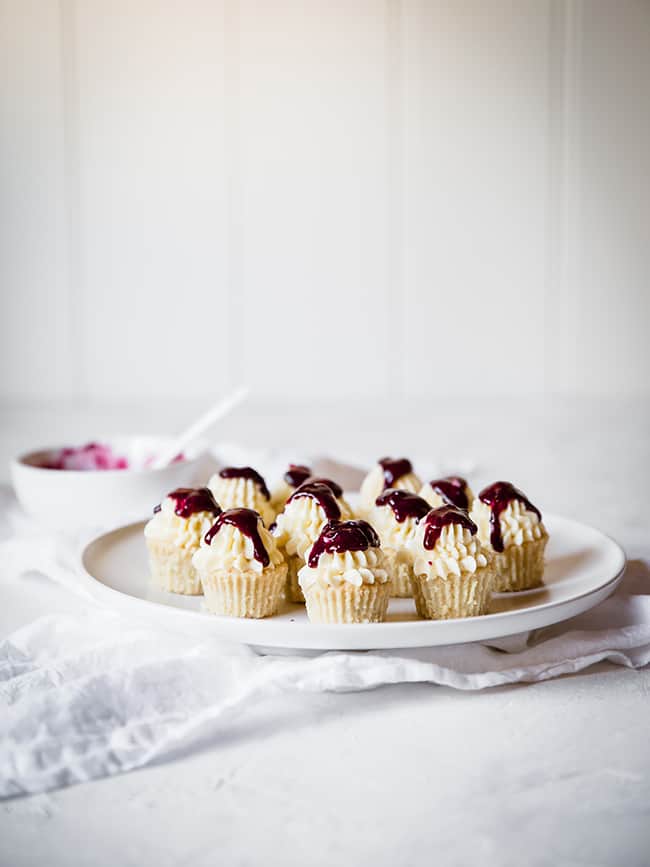 Keto Strawberry Cheesecake
Fresh and flavorful, this healthy strawberry cheesecake is low carb and great for any time of the year. We love that this dessert is so simple to make with minimal ingredients found in the pantry!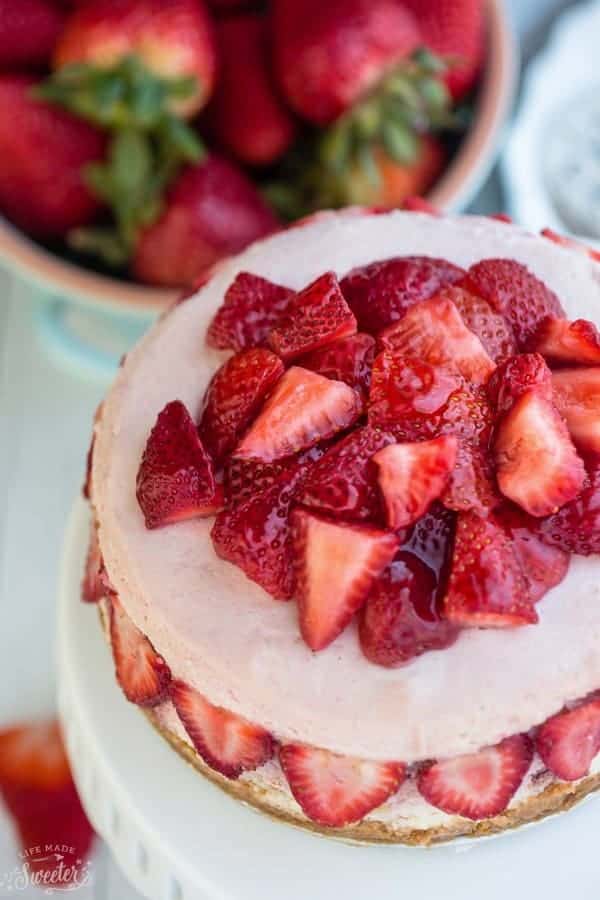 Keto Strawberry Parfaits
These strawberry parfaits are amazing and super easy to make! Made with flavors of vanilla, strawberries, and cream cheese, these delicious treats make our days much better. We love to make a enough of these to last us through the week!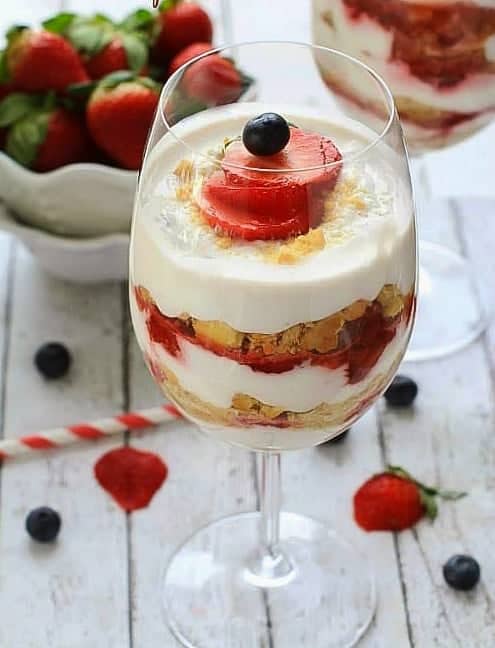 Other Easy Eggless Desserts You Will Enjoy
Eggless Keto Pecan Pie Bars
These delicious gluten-tree treats taste just like pecan pie, except they are way healthier! Loaded with such a delicious filling with flavors of vanilla, pecans, and maple syrup, this easy eggless dessert is a huge hit for any day of the year.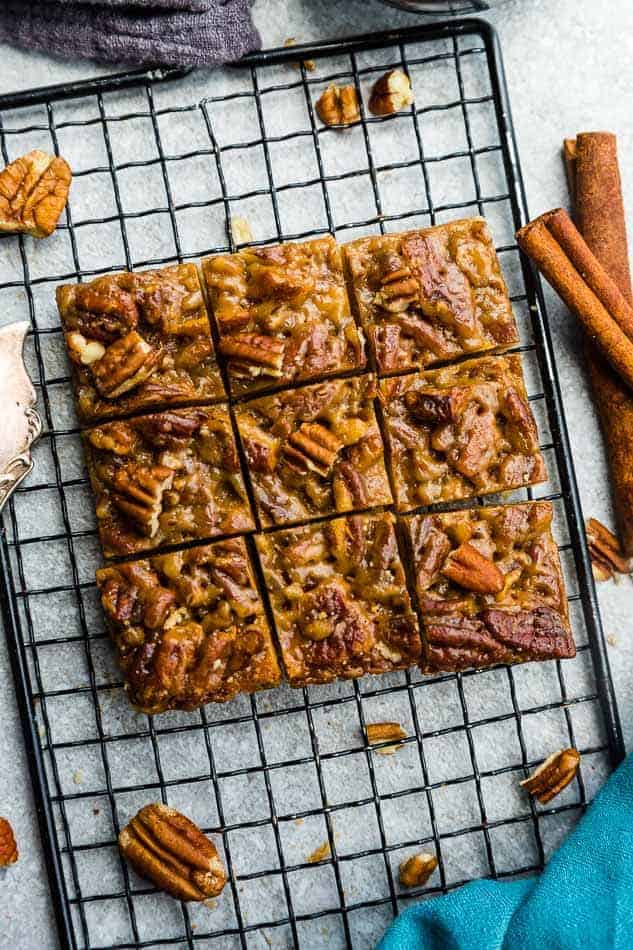 Keto Chocolate Truffles
These chocolate truffles are spectacular. We love the rich and decadent flavors of coconut cream and vanilla paired with chocolate (or cacao). This recipe is real easy to make and almost effortless.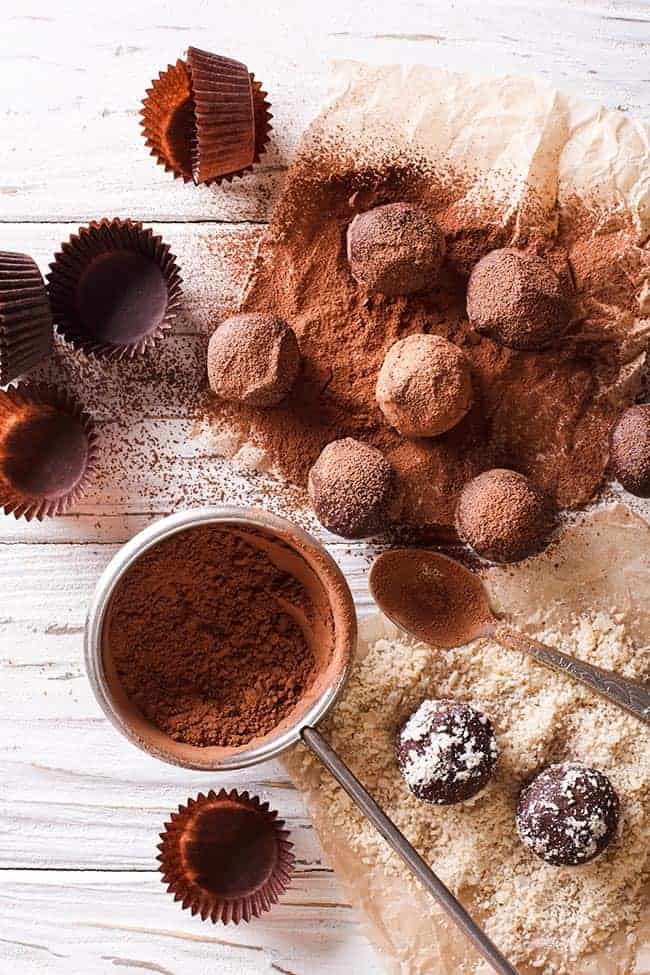 Eggless Berry Crisp
Low carb and sugar free, this keto berry crisp is simple and delicious! Made with fresh berries, this crisp is great for summer fun. We love how easy it is to throw together.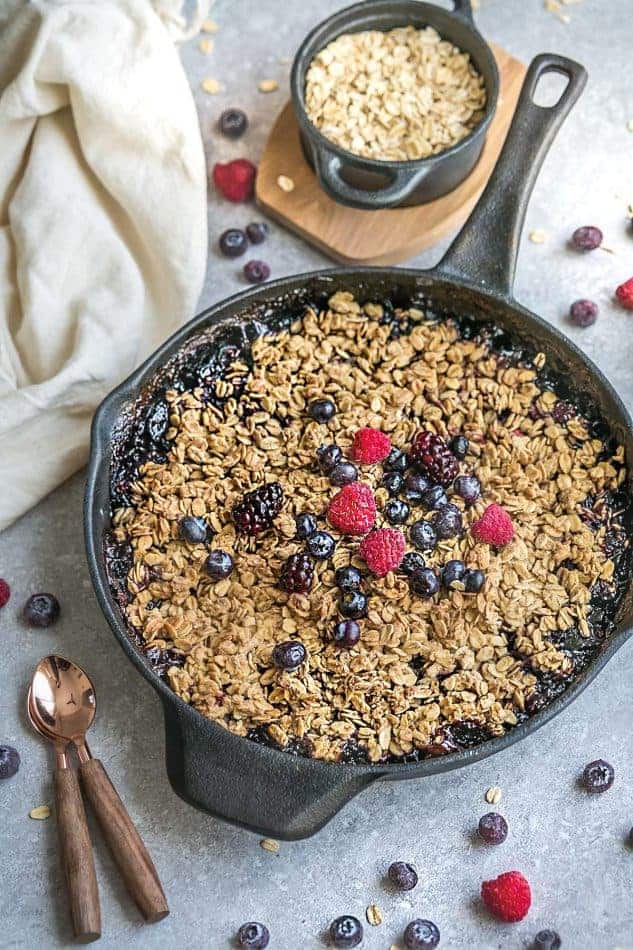 Slow Cooker Hot Fudge Pudding Cake
This gooey hot fudge pudding cake with a chocolate-y molten sauce is incredibly decadent and made in the Crockpot. The perfect dessert for any day, this soft pudding cake comes together easily and allows the oven to be completely free while cooking in the slow cooker.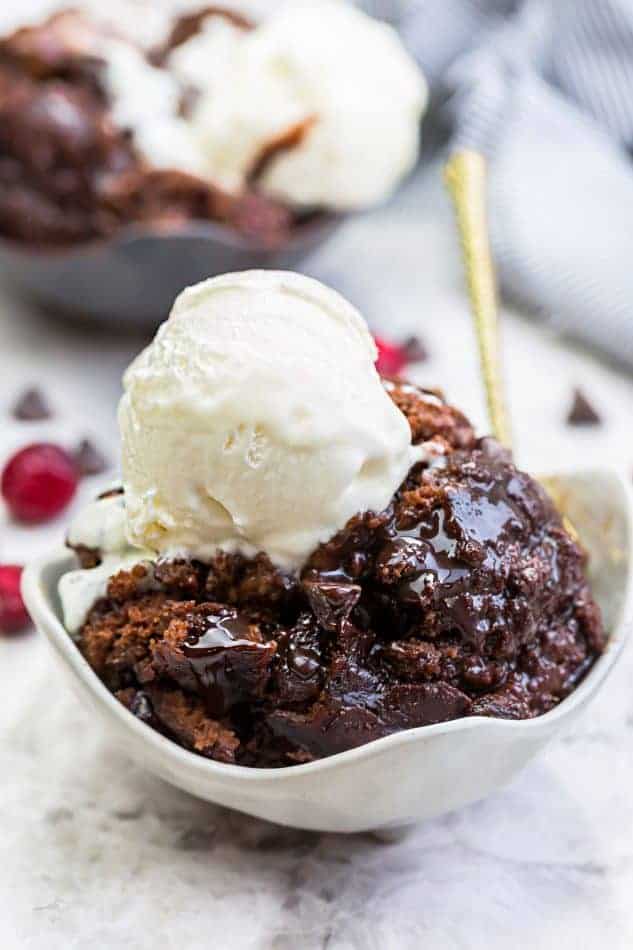 Slow Cooker Hot Fudge Pudding Cake
Mixed Berry Protein Chia Pudding
This recipe tastes so good all thanks to the fresh blueberries and smooth coconut flavors. Loaded with healthy protein, this healthy dessert can be enjoyed for breakfast or as a light snack. It's so easy to make!
From The Real Food Dietitians
Lemon Protein Balls
This lemon protein ball recipe is a perfect way to brighten any day. Completely vegan and created without eggs, these sweet and healthy treats are easy to make and great for the entire family.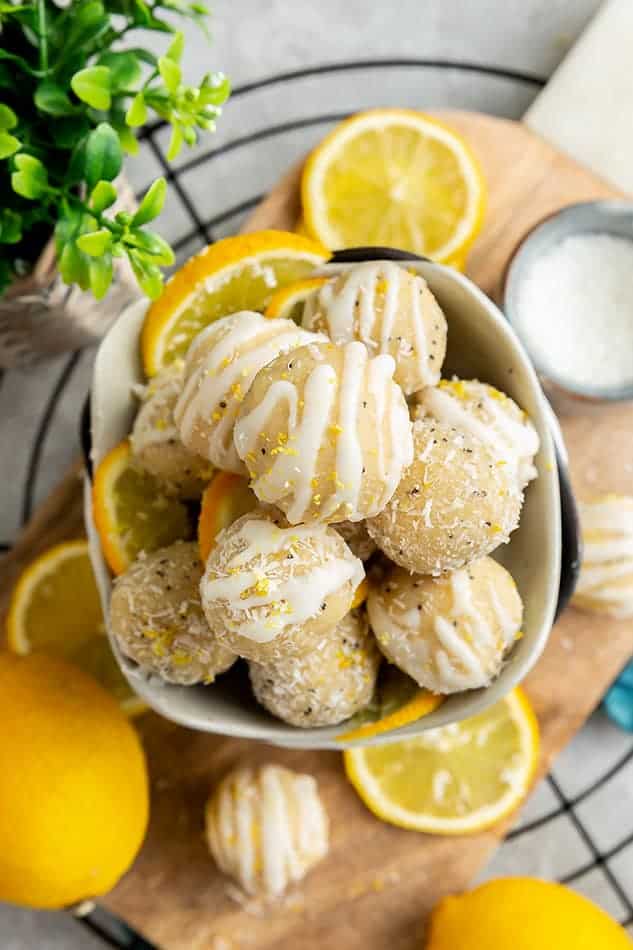 Chocolate Covered Strawberry Footballs
These strawberry footballs are covered in chocolate, and they are perfect for any day! Great for the entire family and simple to make, these adorable covered strawberries make you feel like you are at a football game while at home. Healthy and sweet, all you need are just a few basic ingredients.
From Healthy Gluten-Free Family