Get ready to elevate your holiday celebration these delicious and healthy Memorial day recipes. With a delightful array of grilled favorites, refreshing sides, and delectable desserts that will make your Memorial Day feast the talk of the town. Explore our handpicked selection of crowd-pleasing dishes and discover the perfect recipes to make this holiday truly memorable.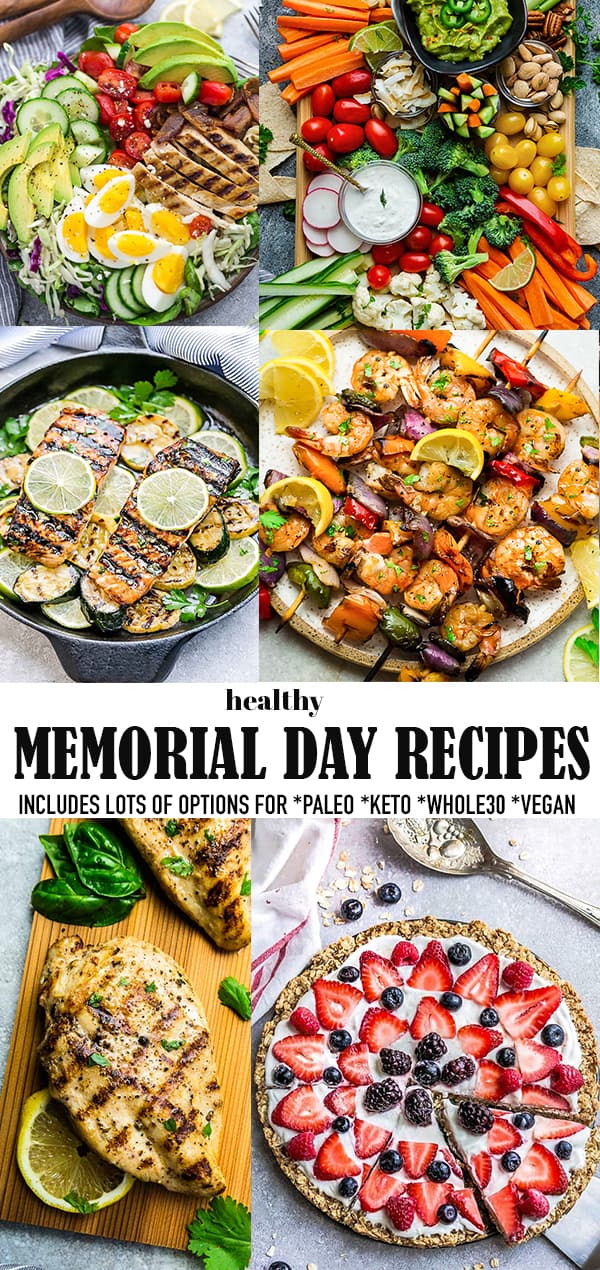 Pin HERE for later and follow my boards for more healthy recipes
Updated May 2023
The Best Healthy Food Recipes for Memorial Day
As Memorial Day approaches, it's time to dust off the barbecue grills, gather with loved ones, and indulge in a feast that marks the unofficial start of summer. To help you plan a memorable celebration, we've curated a collection of mouthwatering Memorial Day recipes that will satisfy your cravings and impress your guests.
Whether you're firing up the grill, refreshing with cool beverages, or indulging in sweet treats, these dishes will delight your guests and create lasting memories. Embrace the flavors of the season, soak up the sun, and enjoy this festive occasion in the company of loved ones. Let the flavors of summer ignite your taste buds and kickstart a season of culinary adventures.
Healthy Salad Recipes
We think salads are great for any occasion, but especially for Memorial Day! Healthy and super easy to make, these salads are perfect for any day in the backyard and totally family-friendly with the best fresh ingredients, ever!
Broccoli Salad
This recipe is perfect for any type of summer barbecue. Made with a creamy homemade dressing in addition to sunflower seeds, broccoli, and other fresh vegetables, this salad is nutritious and full of flavor!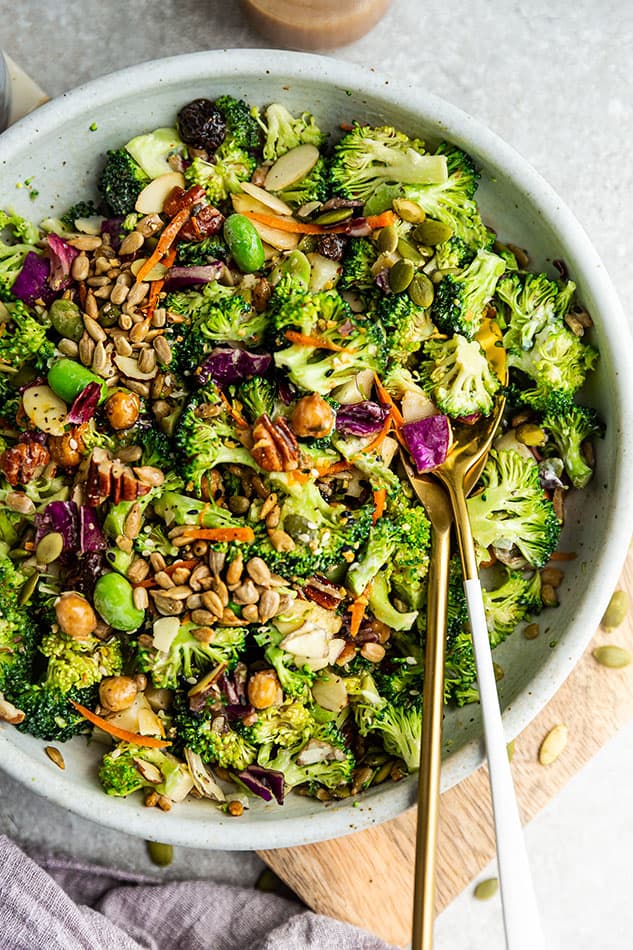 Fresh Berry Grilled Chicken Salad
Colorful and sweet, this grilled chicken salad with fresh berries is delicious and healthy.
Chicken Cobb Pasta Salad
This cobb salad made with fresh cucumbers and tomatoes is paired with chicken and eggs, and it is perfect for any holiday!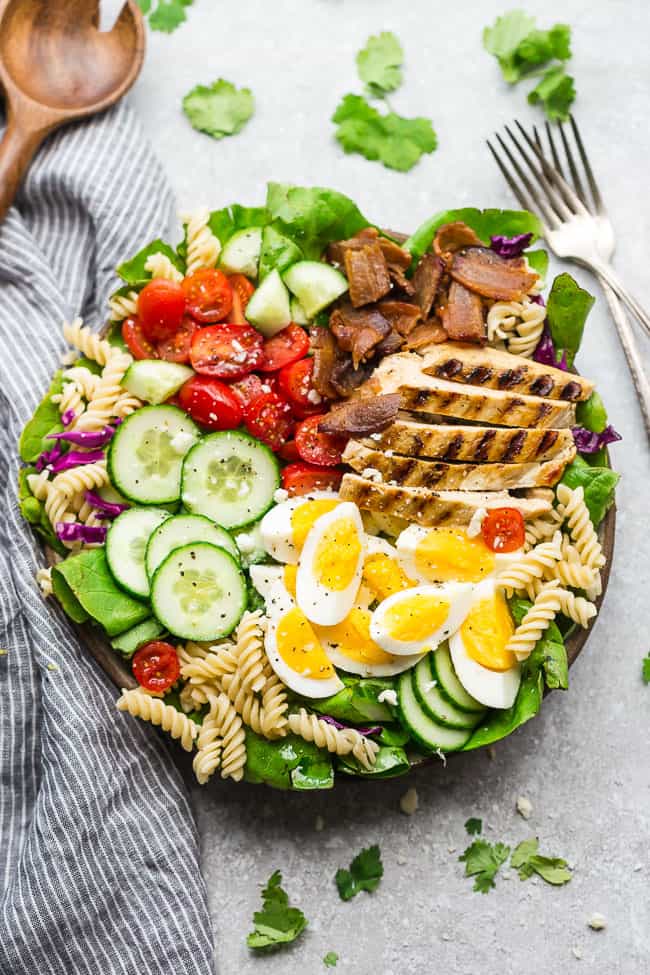 Creamy Avocado Spinach Pasta Salad
The best Memorial Day recipe, this pasta salad made with avocado and berries is great for warm weather!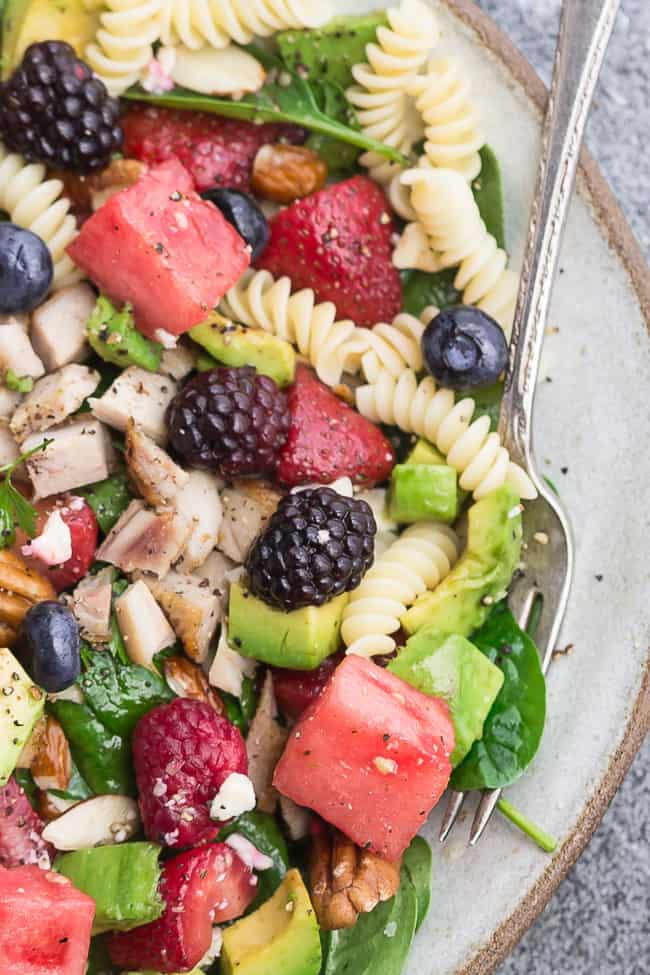 Berry Avocado Spinach Pasta Salad
Dreamy Italian Pasta Salad
Traditional and easy to make, this Italian pasta salad comes together within minutes!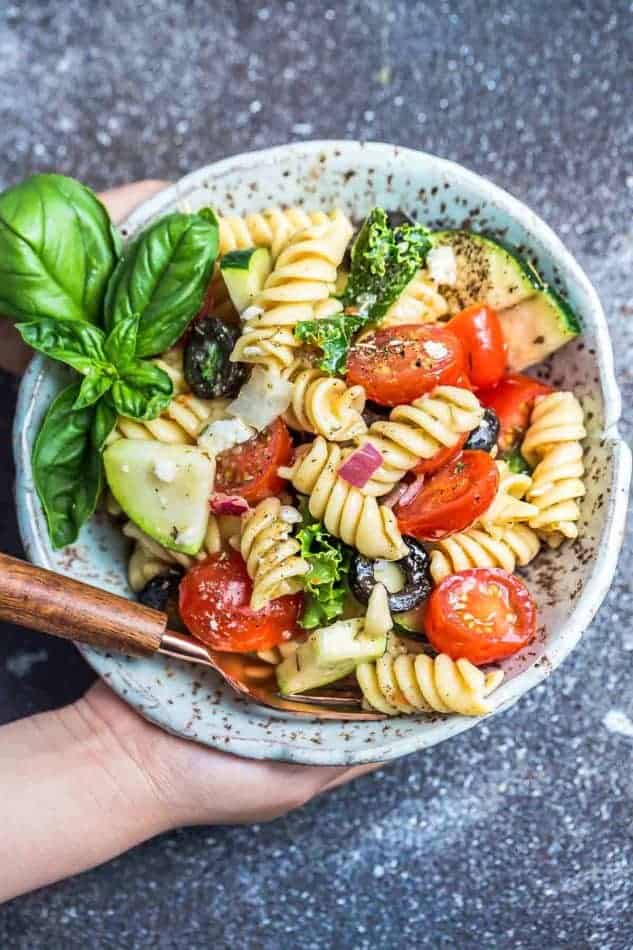 Fresh Fruit Salad
This fruit salad is filled with fresh berries, and it is so easy to make!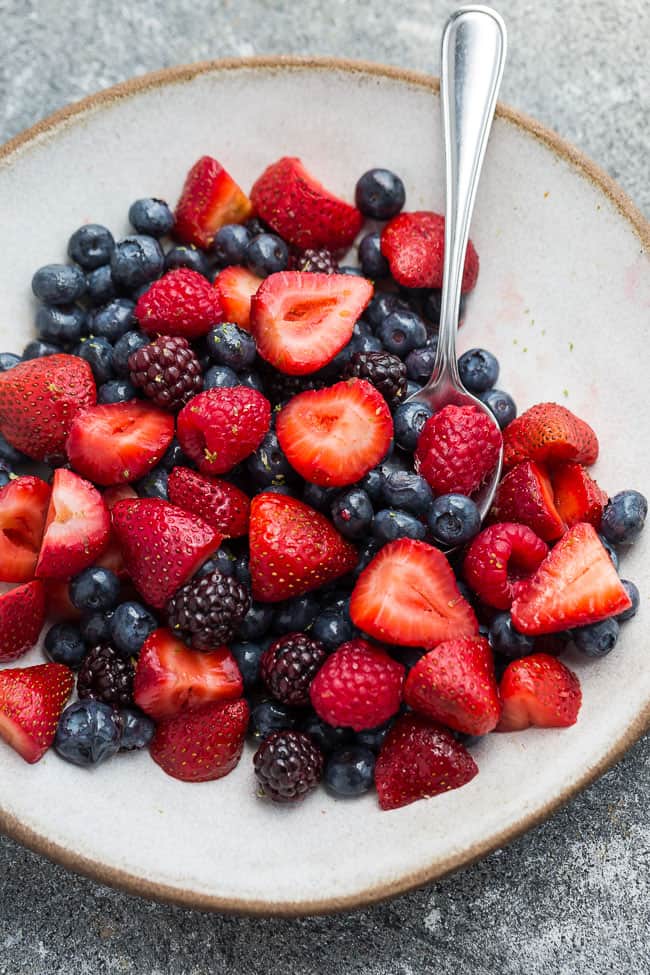 Delicious Caprese Pasta Salad
This caprese pasta salad is great for any occasion, and it is made with fresh mozzarella and tomatoes!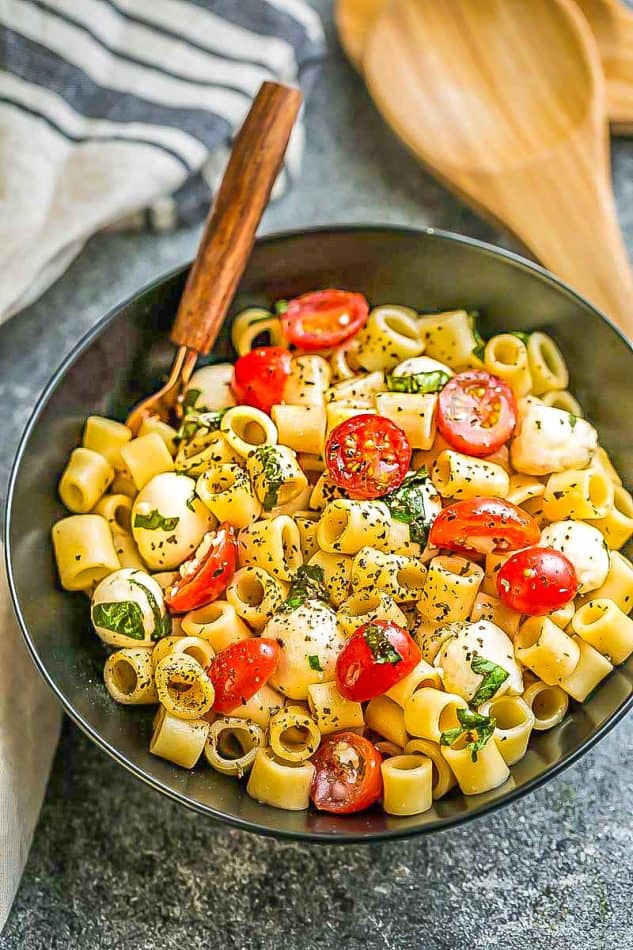 Keto Avocado Egg Salad
Ready within minutes, this delicious and easy avocado egg salad is filled with protein and perfect for any occasion.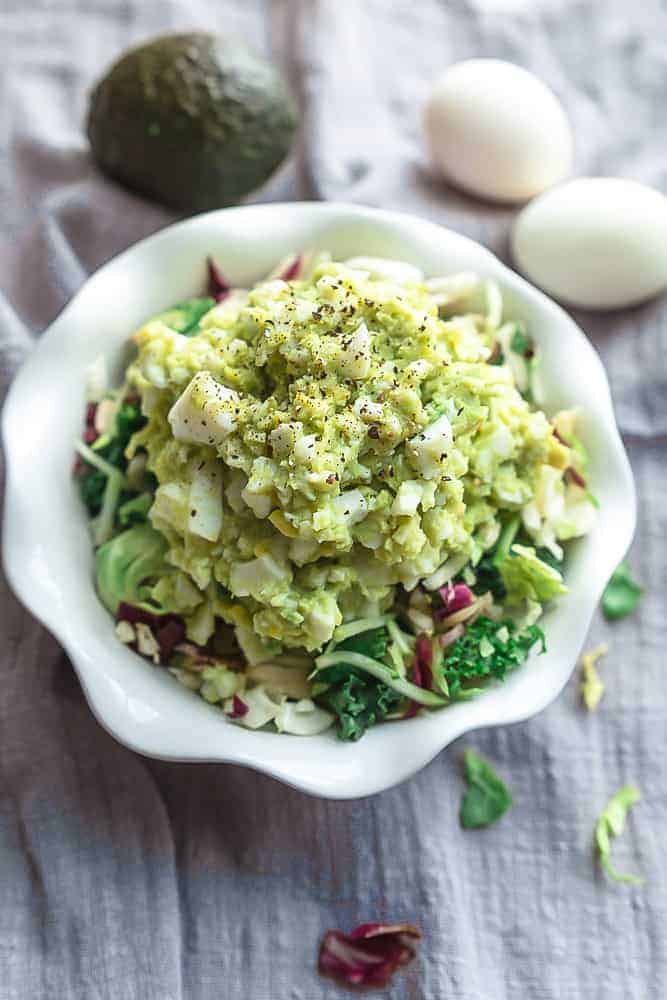 Crunchy Asian Salad
Crunchy and sweet, this salad made with cabbage is perfect for warm weather!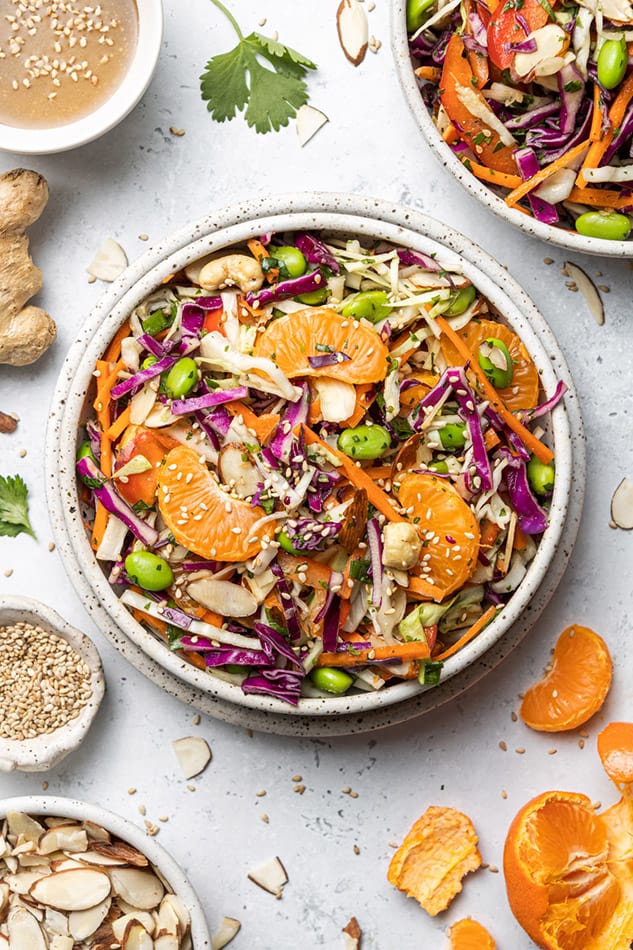 Brussels Sprouts Salad
Healthy and delicious, this brussels sprouts salad comes together within minutes and is so flavorful!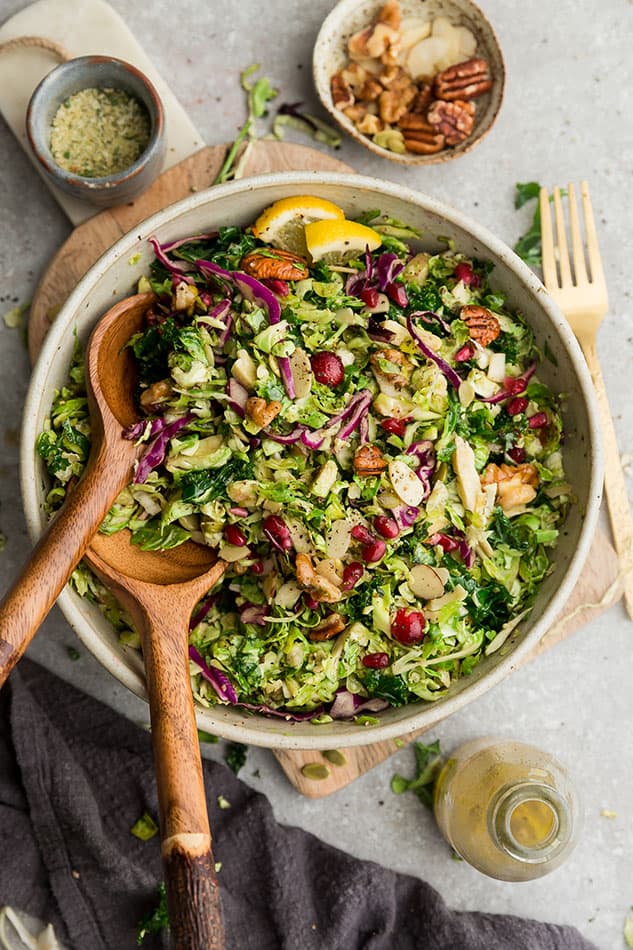 Whole30 Brussels Sprouts Salad
Sweet and healthy, this spinach salad with fresh strawberries really steals the show for Memorial Day!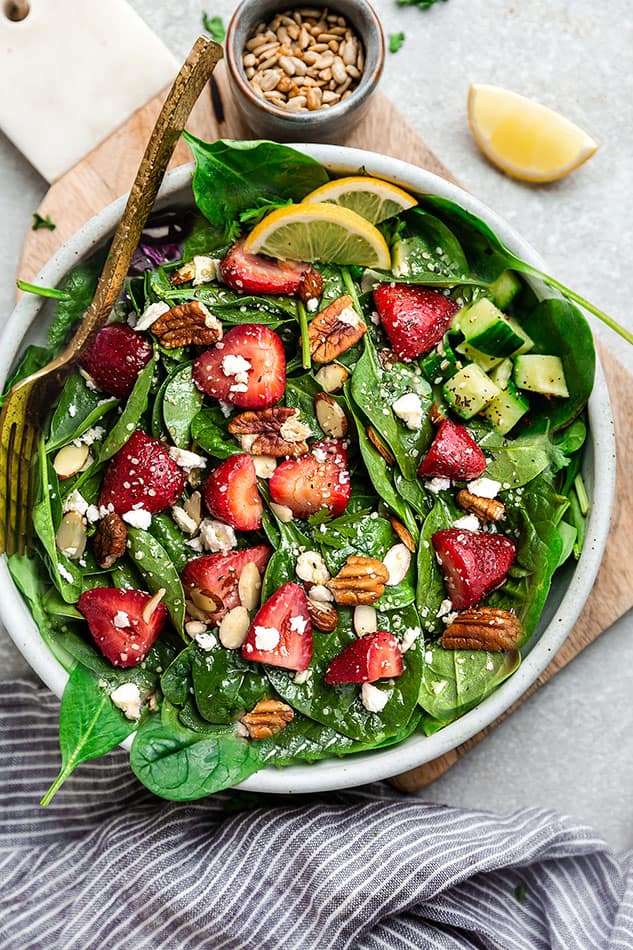 Fresh Fruit Salad
This fruit salad is so easy to make, and it features delicious grapes, oranges, strawberries, and blackberries.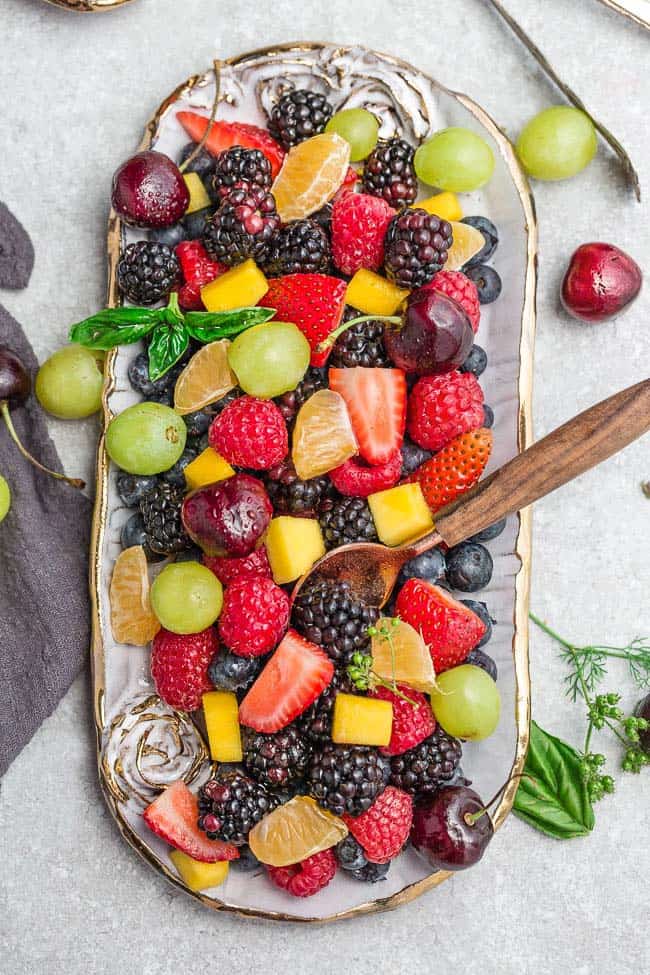 Avocado Chicken Salad
A healthy alternative to breads, this avocado chicken salad is a perfect alternative to anyone looking for a low-carb meal this Memorial Day.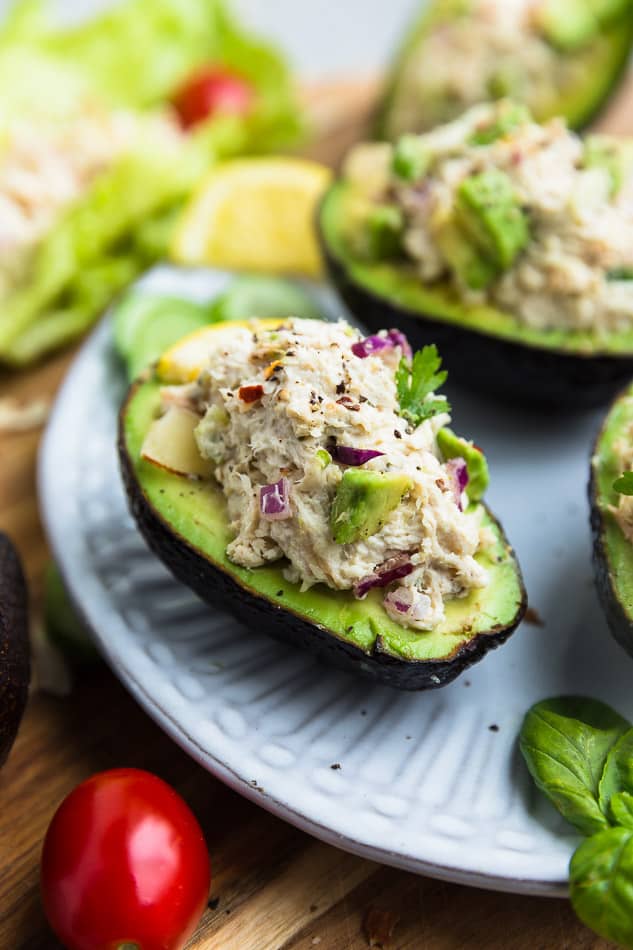 Kale Salad
A healthy version of the classic Caesar salad, this salad filled with kale is super healthy and perfect for warm weather.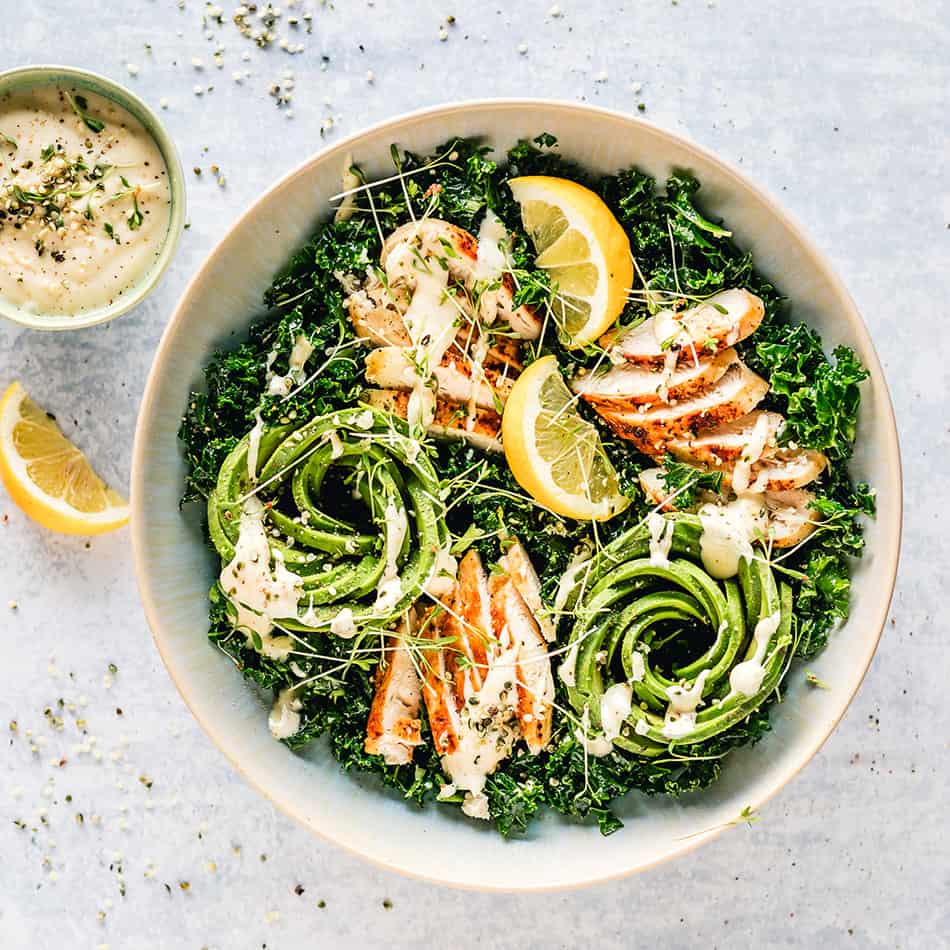 Shrimp Salad with Avocado and Spinach
Crispy and full of flavor, this delicious salad with shrimp and avocado can be ready within minutes!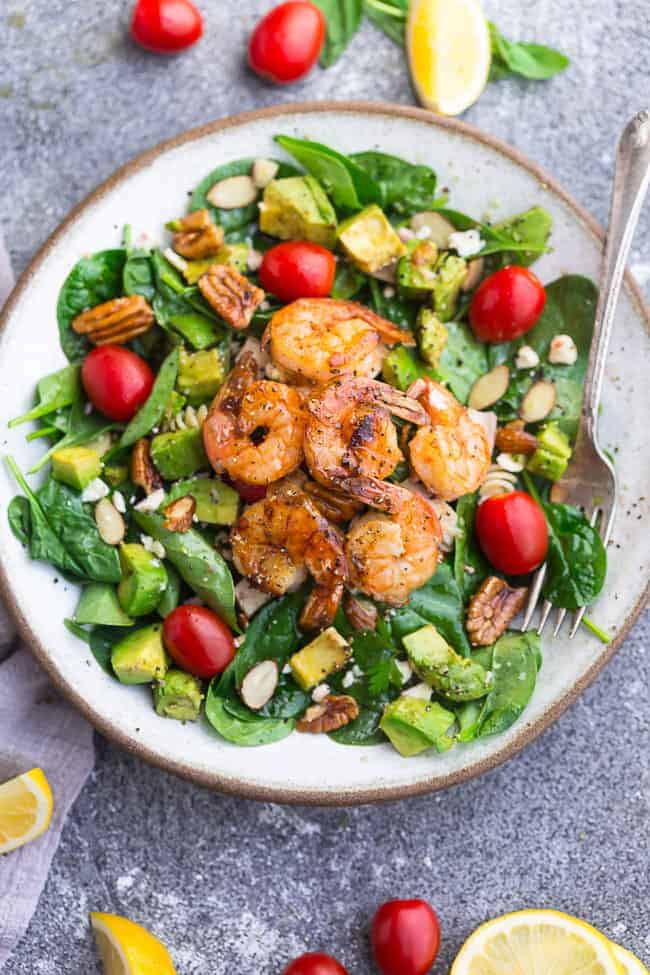 Shrimp Salad with Avocado and Spinach
Tuna Salad
Super easy to prepare and filled with celery and red onions, this perfect tuna salad is great for any type of backyard fun!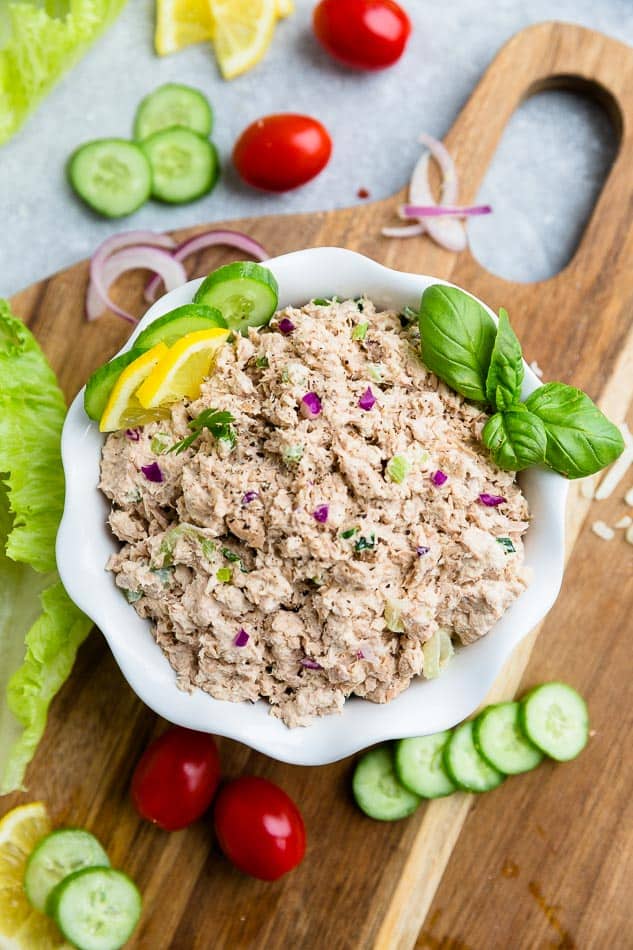 Chicken Salad
This chicken salad can be either either in lettuce cups or bread. Chicken salad is perfect for any type of summer time activity!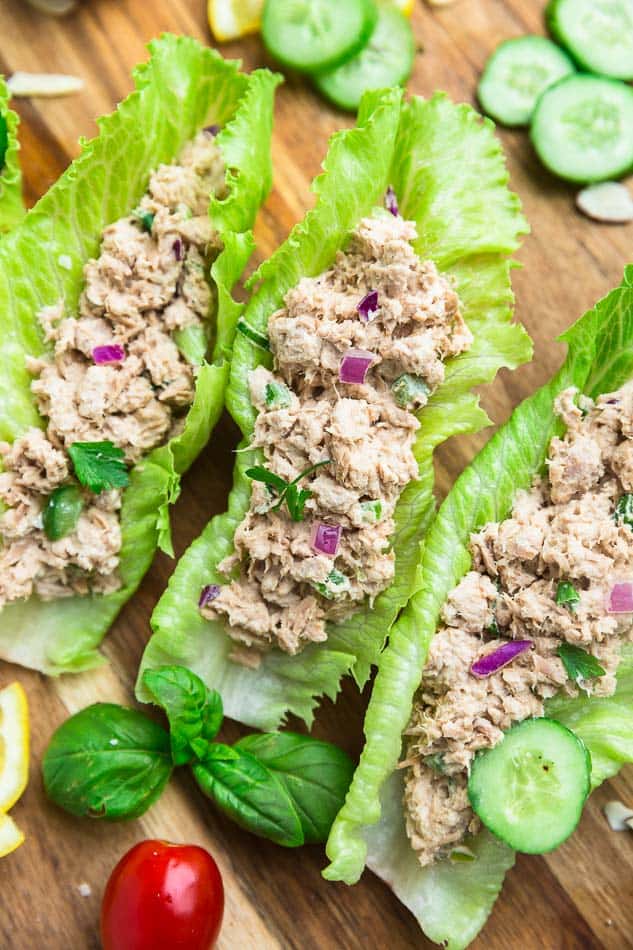 Chicken Cobb Salad
This salad is loaded with protein and fresh vegetables. Traditional and delicious, this cobb salad is full of healthy flavors!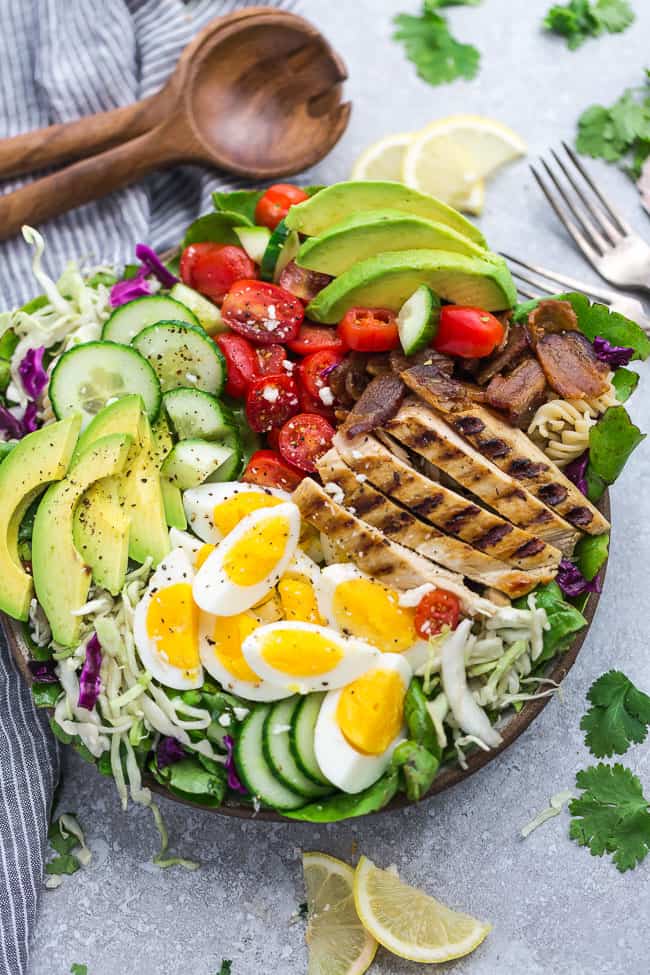 Keto Salmon Salad
Filled with fresh tomatoes and avocados, this healthy salmon salad is great for an extra boost of protein on a warm day.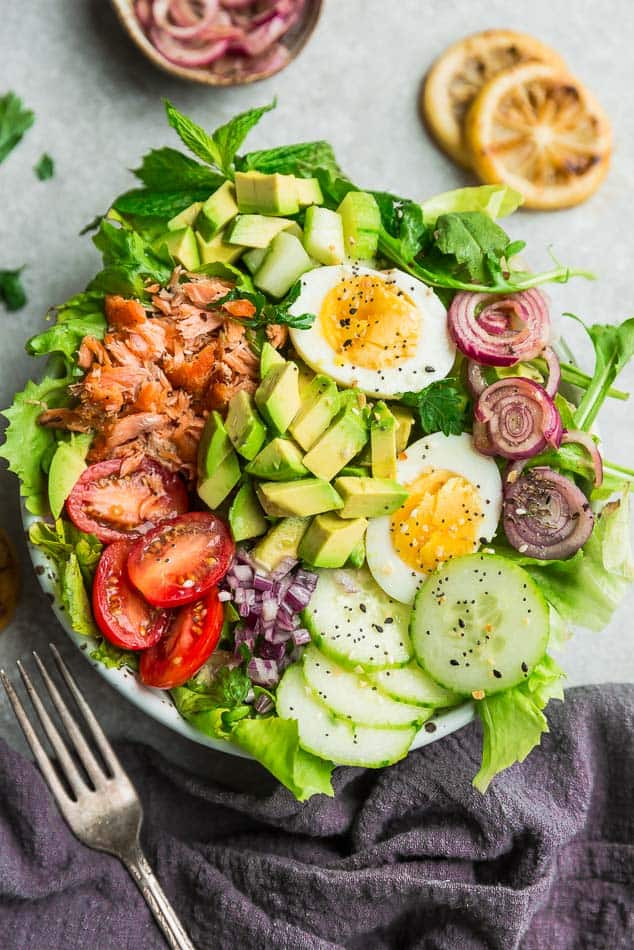 Main Meal Options For Healthy Memorial Day Recipes
These healthy main protein options are great for any holiday or backyard fun! Whether you are grilling or using the oven this Memorial Day, these easy recipes are the best for any summertime meal! From seafood to chicken, this list features some of our favorite festive ideas.
Perfectly Grilled Steak
This steak is tender and created with dry rub. We love this steak when we are looking for an easy tutorial on how to make steak that is full of flavor and not dry.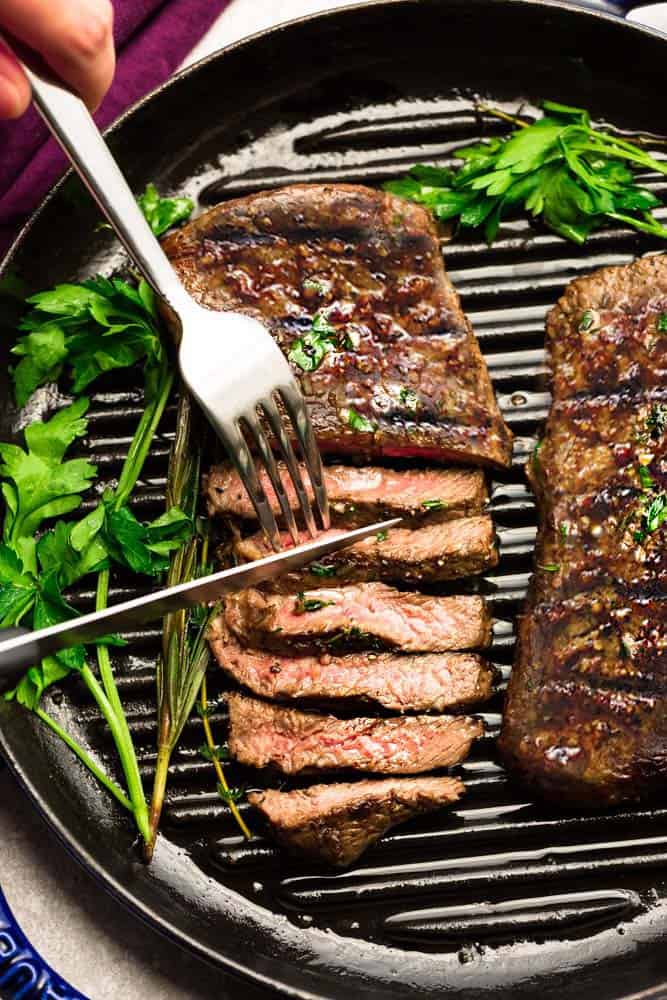 Low-Carb Wraps
These wraps are perfect for any meal outside, and they are low-carb! We love these delicious wraps filled with healthy proteins.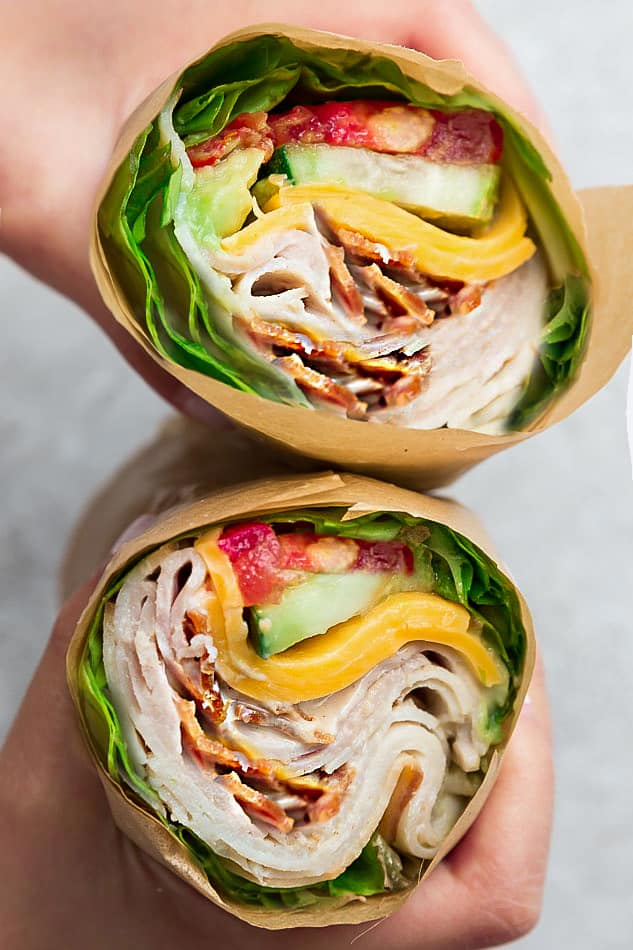 Grilled Salmon
Delicious and juicy, this grilled salmon is our number one go-to when it comes to grilling protein.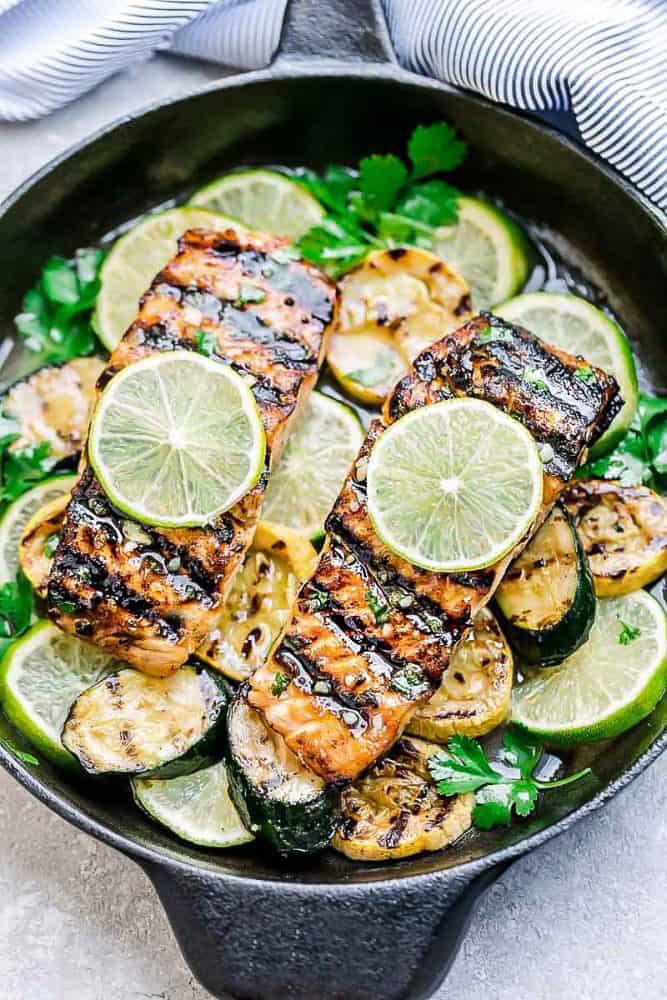 Barbecue Chicken Foil Packets
Coated in a delicious barbecue sauce, these chicken foil packets are perfect for Memorial Day!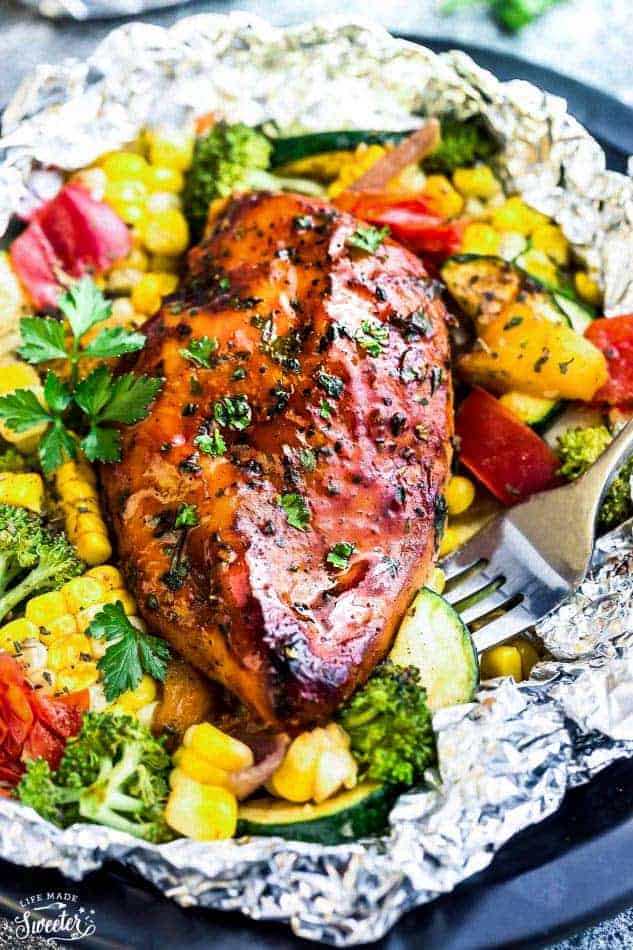 Chicken Fajita Foil Packets
Ready within minutes, these chicken fajita foil packets can be enjoyed either on the grill or in the oven. We love how versatile this recipe is!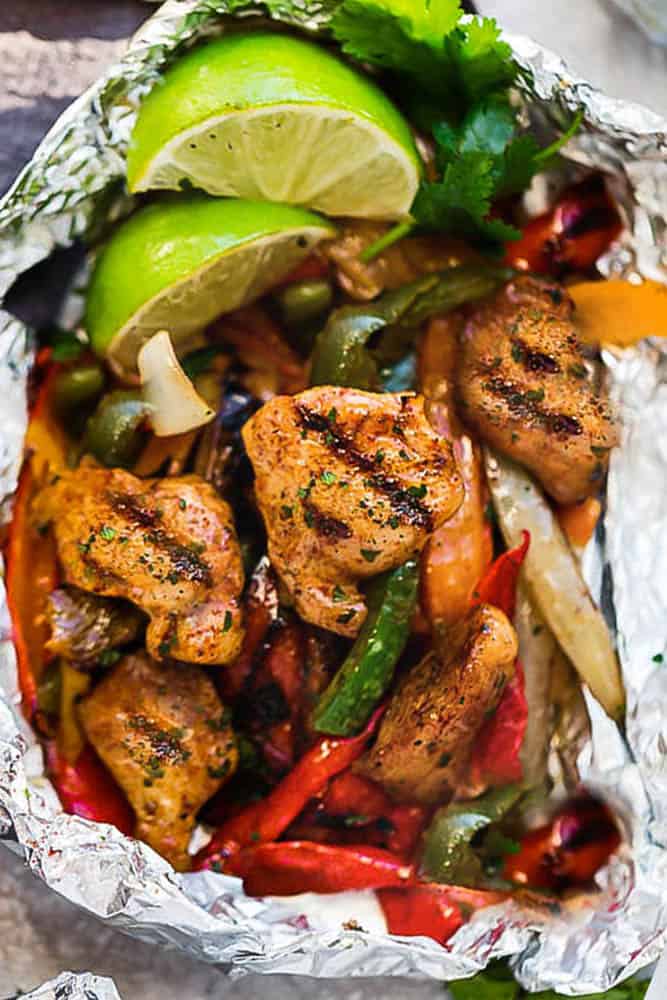 Fajita Lettuce Wraps with Chicken
This chicken fajita lettuce wrap recipe is perfect for anyone looking for a low-carb option. Super flavorful and healthy, we love this flavorful recipe!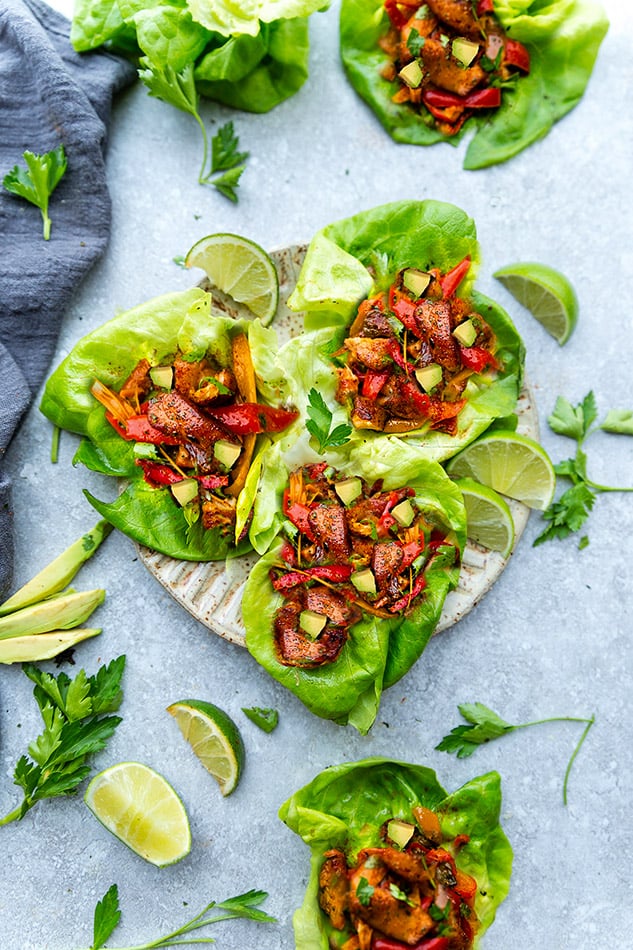 Grilled Chicken
This grilled chicken is the perfect addition to any backyard meal. Tender and juicy, this grilled chicken is a definite family-favorite.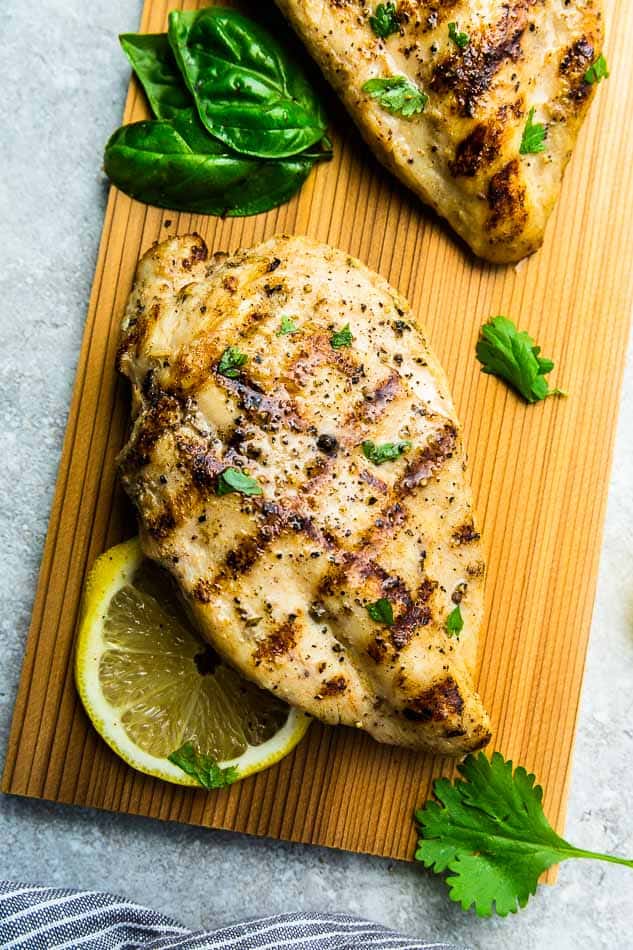 Teriyaki Salmon Foil Packets
Super tender and flavorful, these salmon foil packets are coated in the most delicious teriyaki glaze and made in hardly any time.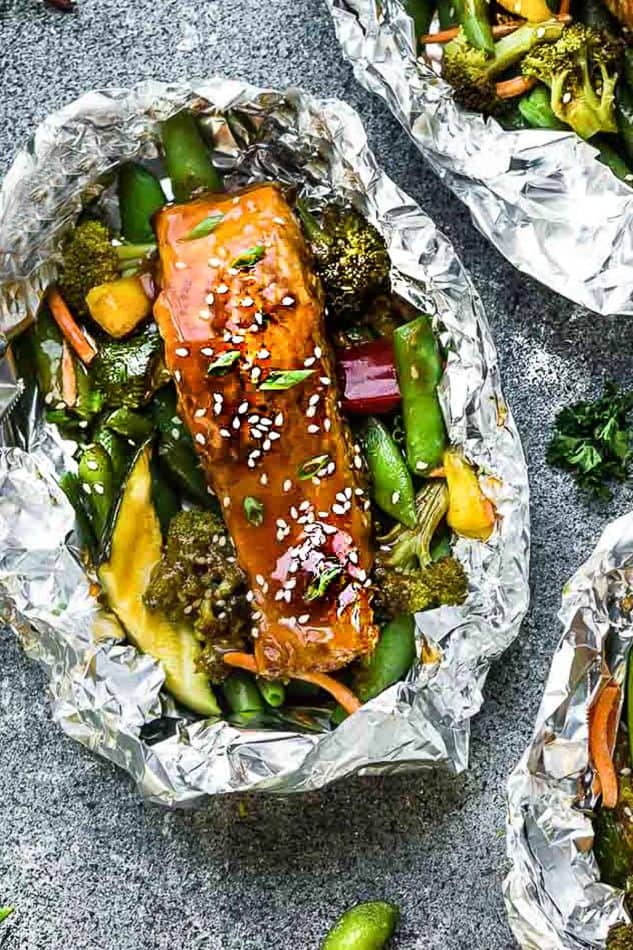 Sheet Pan Steak Fajitas
This sheet pan recipe is super easy! We love to make steak fajitas when we are looking to really enjoy our afternoons or evenings in the backyard.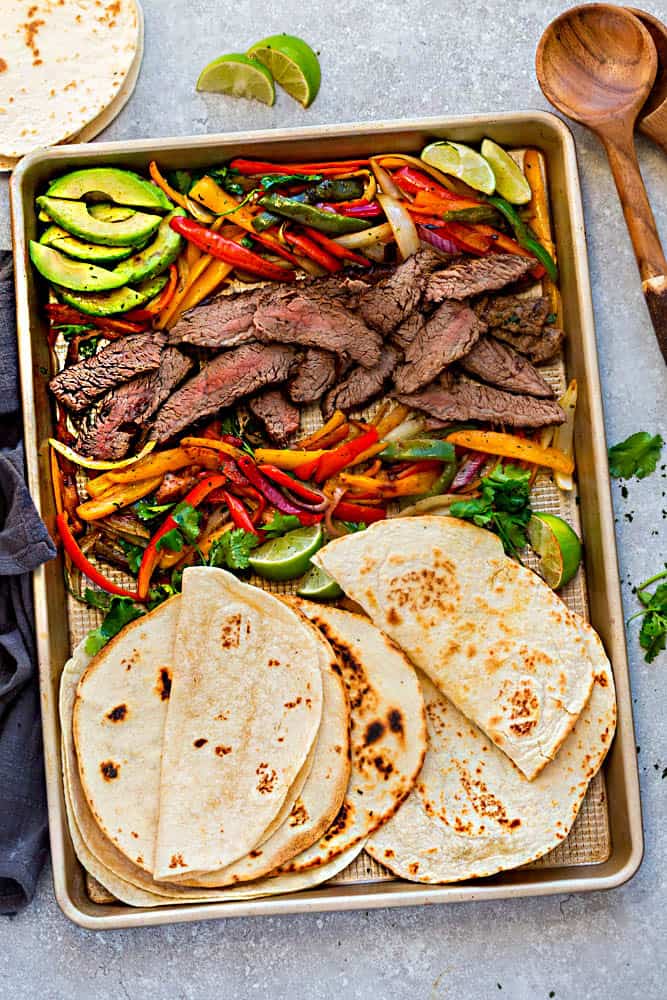 Yummy Burger In A Bowl
This burger in a bowl recipe is perfect for anyone looking to enjoy a burger, but without the buns! We love how easy this recipe is, and it is perfect for summer time fun!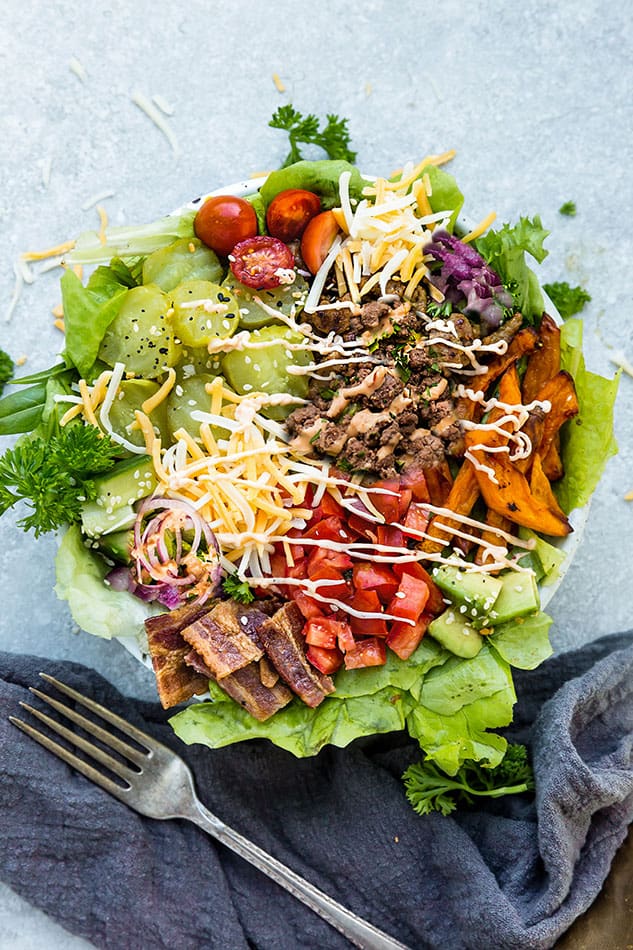 Shrimp Fajita Foil Packets
These foil packets are delicious and full of flavor. Shrimp fajitas are perfect by themselves or with tortillas!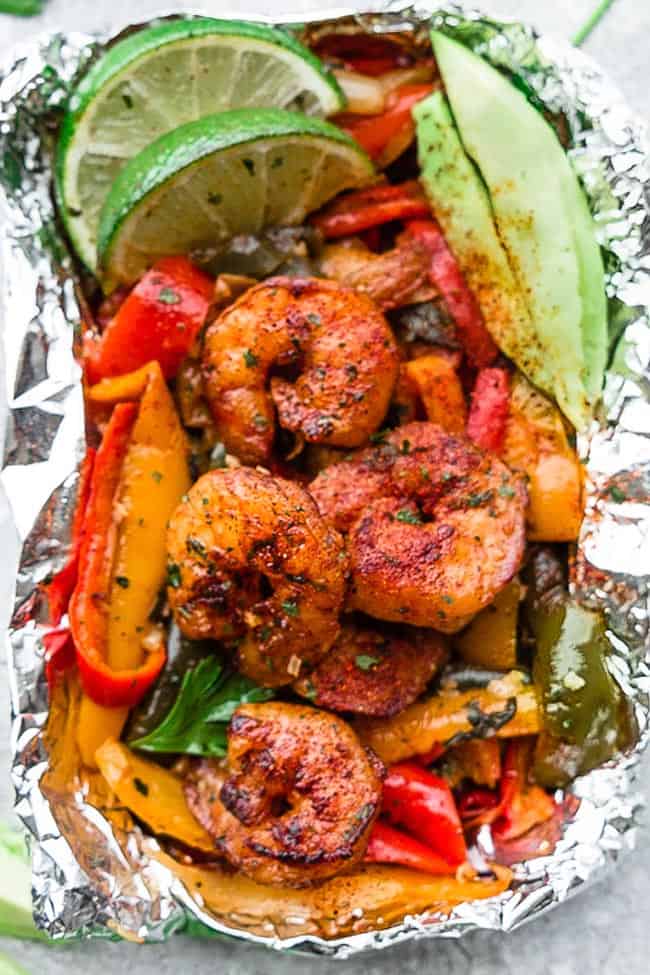 Lemon Garlic Shrimp Skewers
Loaded with garlic and lemon, these delicious shrimp skewers made on the grill are perfect for backyard activities.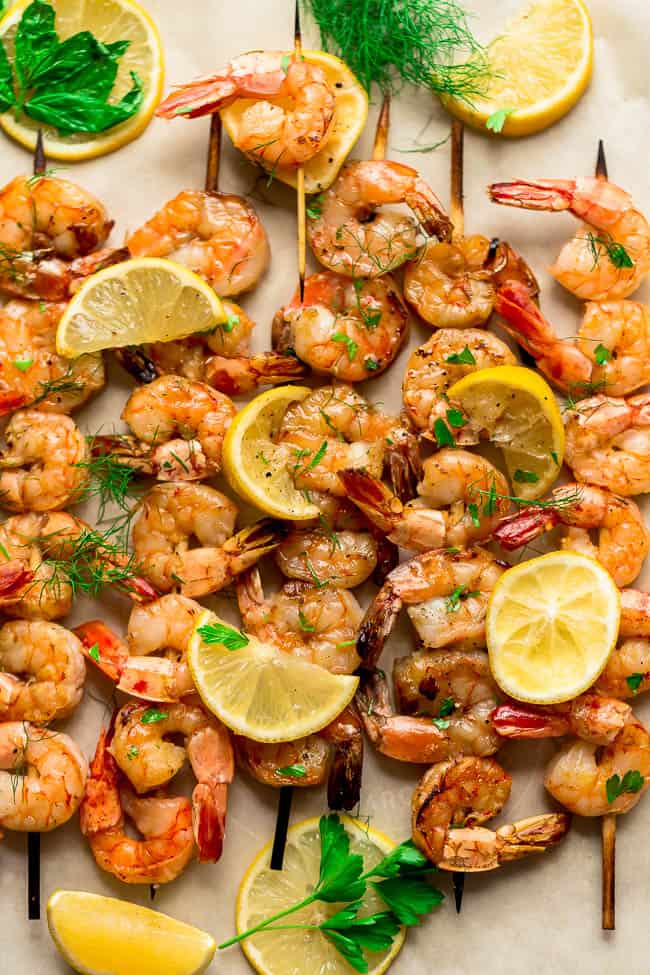 Grilled Lemon Garlic Shrimp Skewers
Grilled Chicken Fajitas
These chicken fajitas made on the grill are perfect for Memorial Day! We love this effortless protein choice.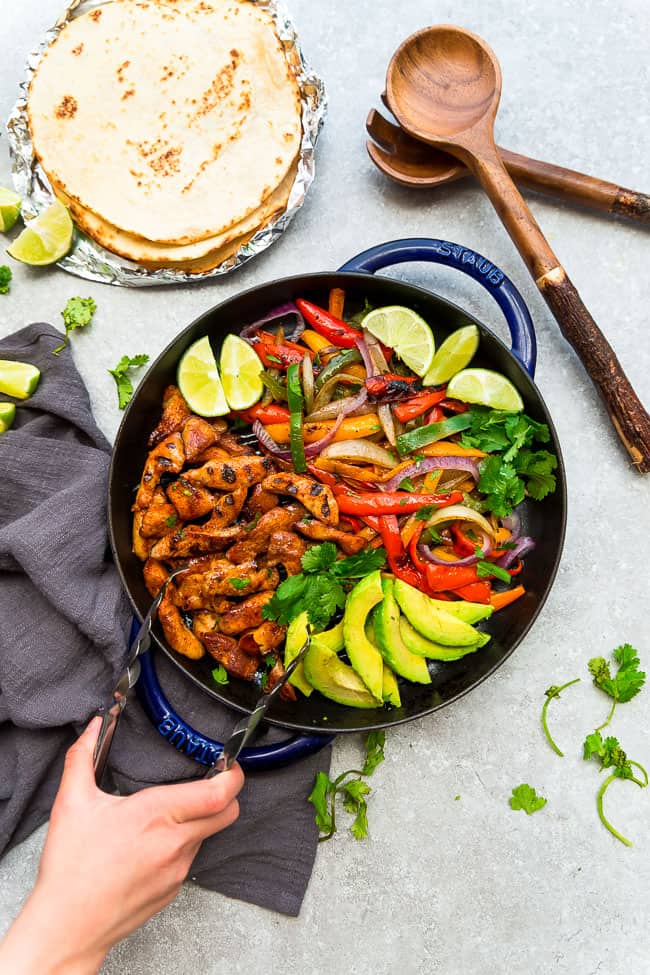 Appetizers, Snacks, And Side Dishes
Simple recipes are perfect for any occasion, but we especially love them for warmer weather during spring and summer. These healthy appetizer and side dish ideas are amazing additions to any Memorial Day in the backyard.
Crispy Sweet Potato Fries
Sweet and crispy, this sweet potato fry recipe is perfect as a side dish or appetizer!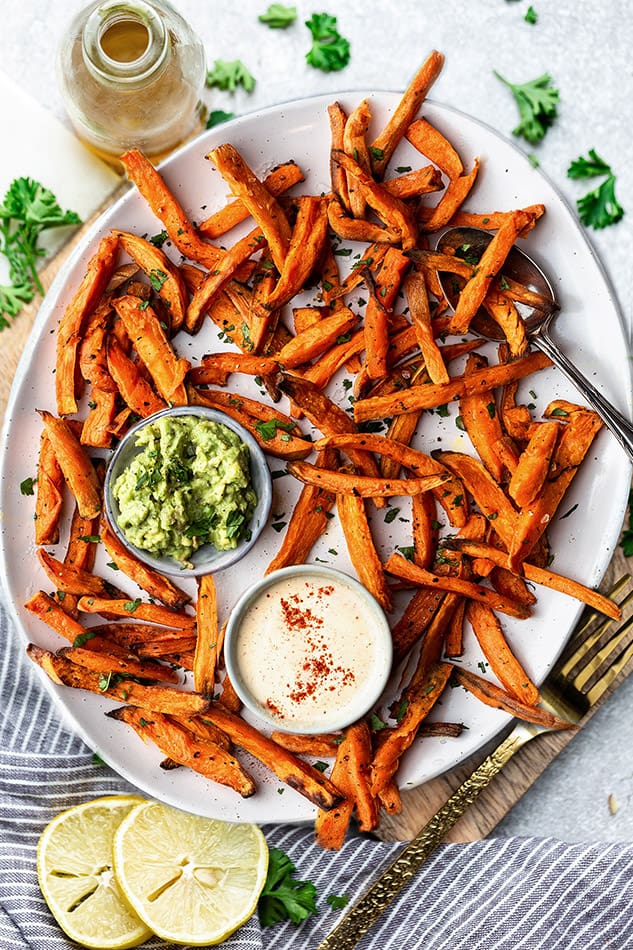 Vegan Cauliflower Wings
Super flavorful and tangy, these delicious cauliflower wings are perfect or any holiday!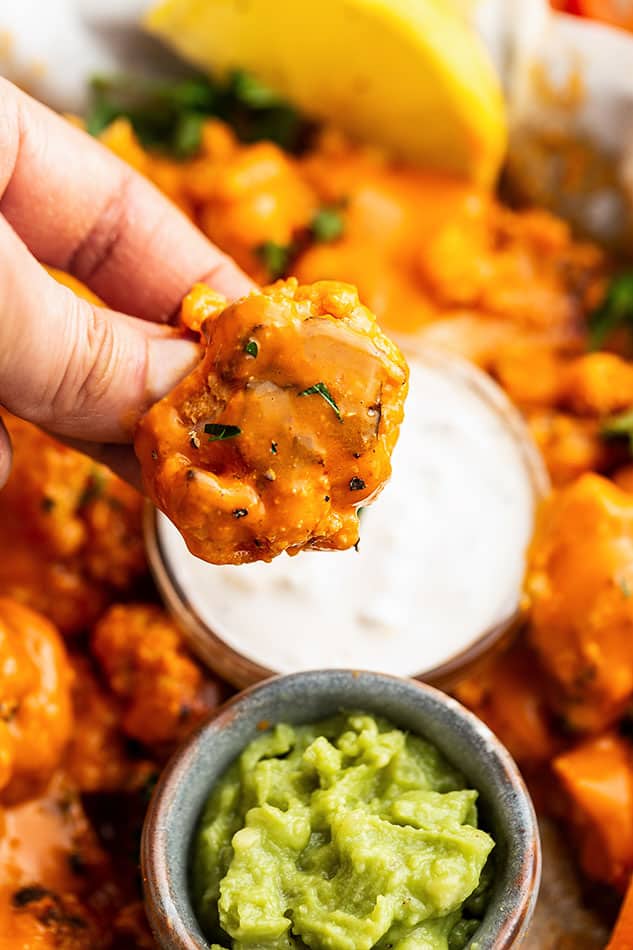 Healthy Veggie Platter
Loaded with fresh vegetables, this platter is a great addition to any fun activity in the backyard!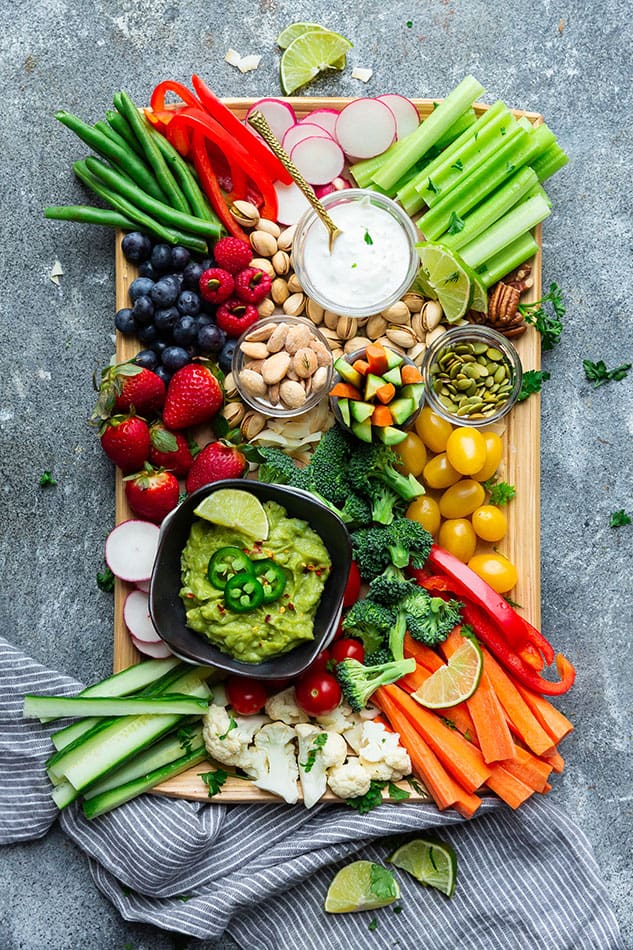 Green Beans
These sauteed green beans are so easy to make, and they make the best healthy additions to any meal!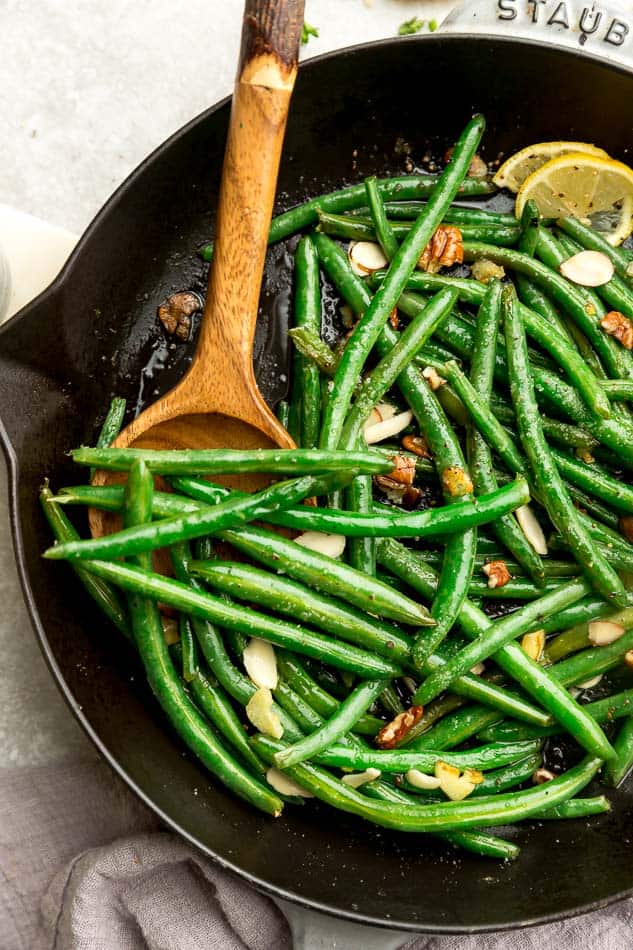 Paleo Cauliflower Gratin
This cauliflower gratin is perfect for any occasion, and it is great by itself or paired with other food.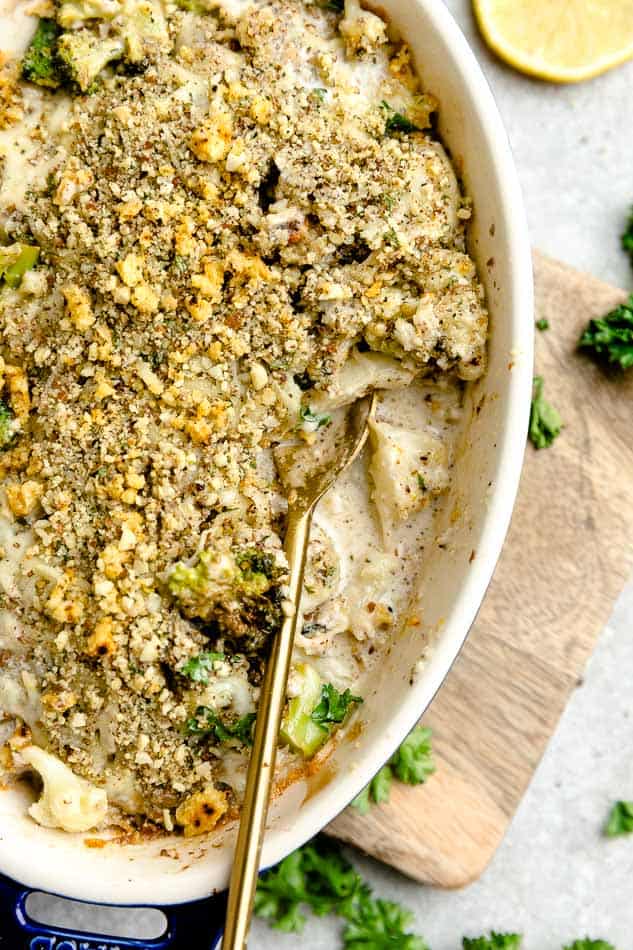 Air Fried Brussels Sprouts
These brussels sprouts made in the air fryer are healthy and made in no time!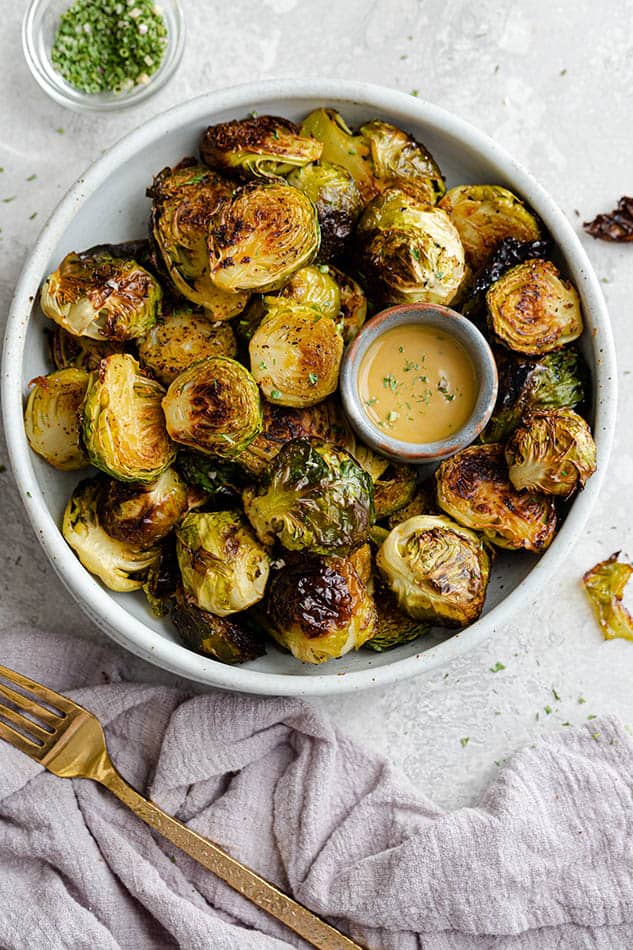 Quick & Easy Pickled Onions
These easy pickled onions are filled with fresh and delicious flavors. Super tangy and delicious, these red onions are perfect for any occasion and recipe!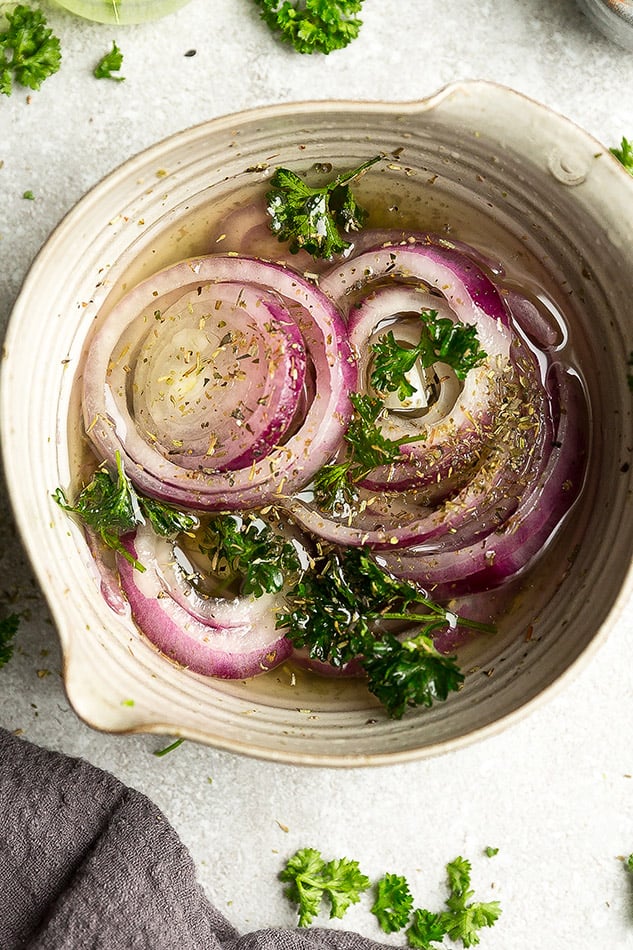 Low Carb Cauliflower Casserole
This cauliflower casserole is low-carb and a family-favorite! Kid-friendly and delicious, this is the best type of side dish for Memorial Day.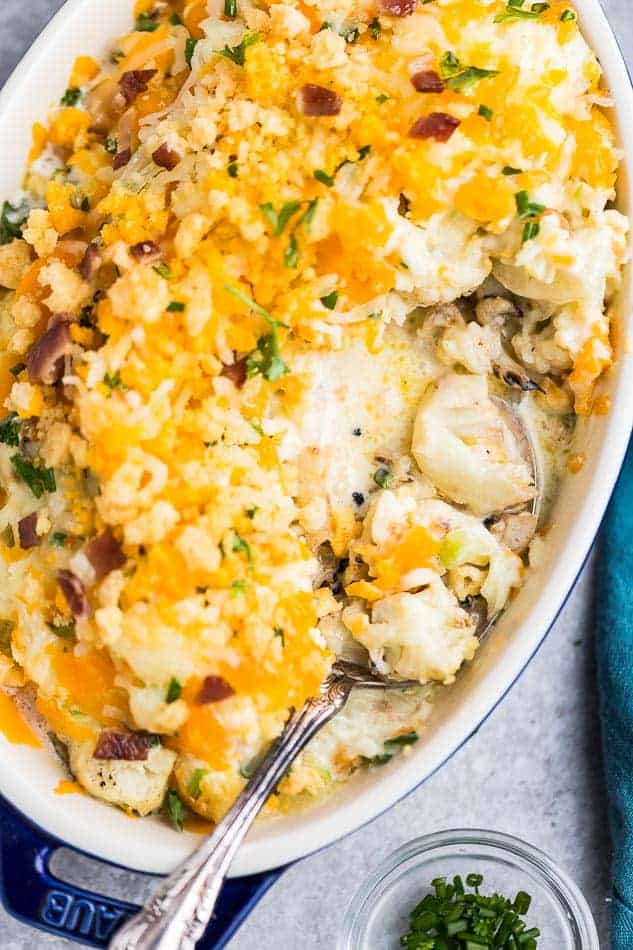 Homemade Guacamole Recipe
This homemade guacamole recipe comes together within minutes! Perfect for backyard fun, this guacamole is great for any summer time holiday!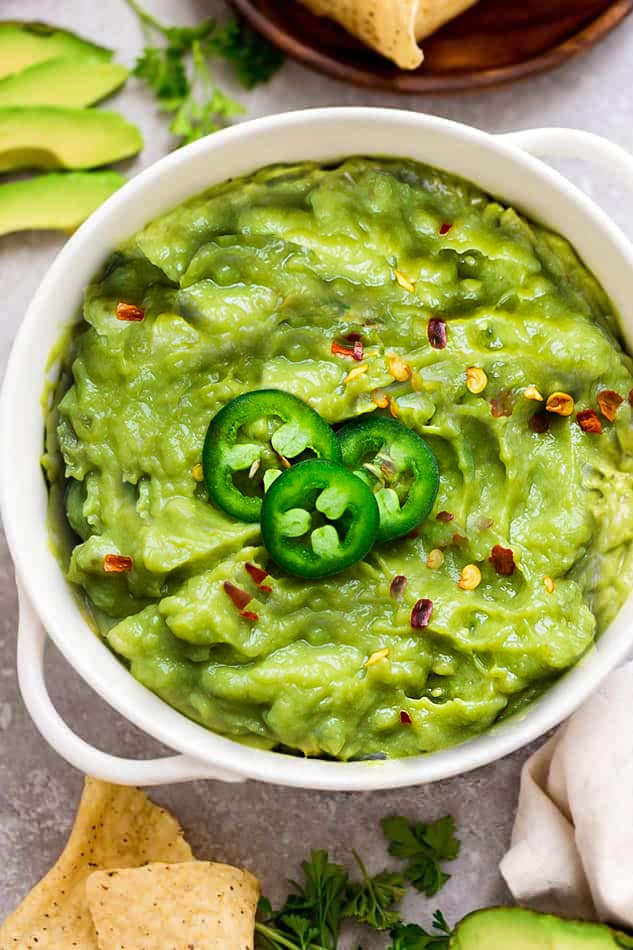 How to Make Deviled Eggs – 12 Ways
This tutorial teaches anyone how to make deviled eggs. With twelve different options, there is something for everyone during this Memorial Day!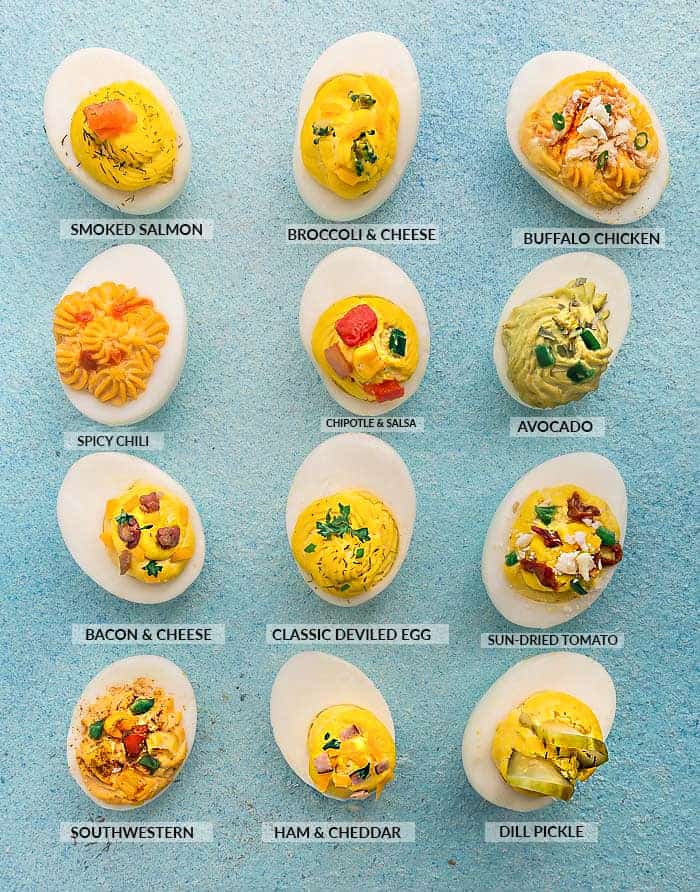 How to Make Deviled Eggs – 12 Ways
Crispy Zucchini Fries
Healthy and super crispy, these zucchini fries are the best additions to any meal.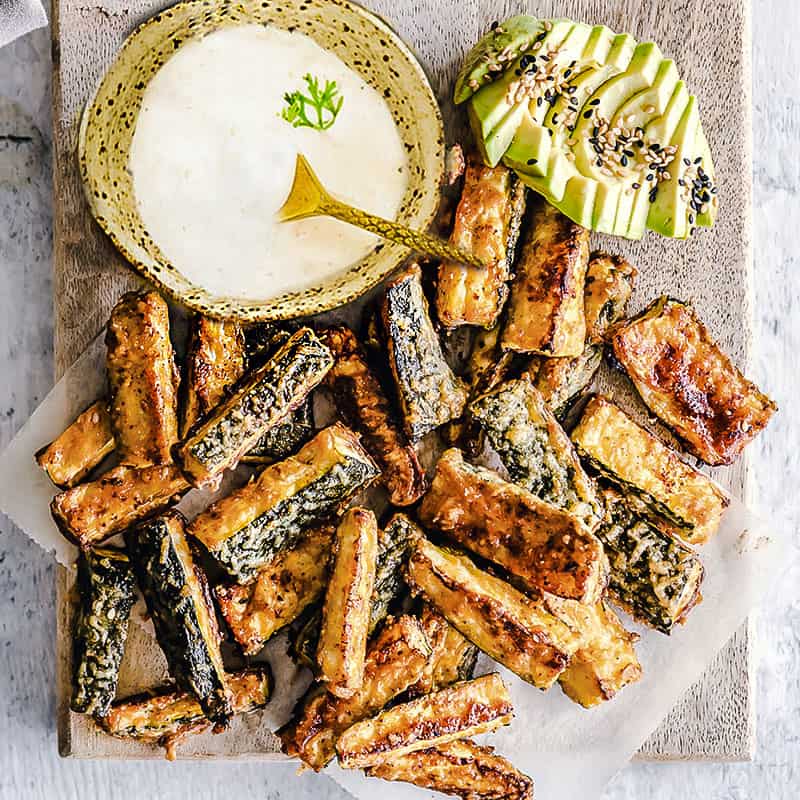 Whole30 Roasted Broccoli
This roasted broccoli is full of flavor, and it is the best vegetable recipe for any main protein!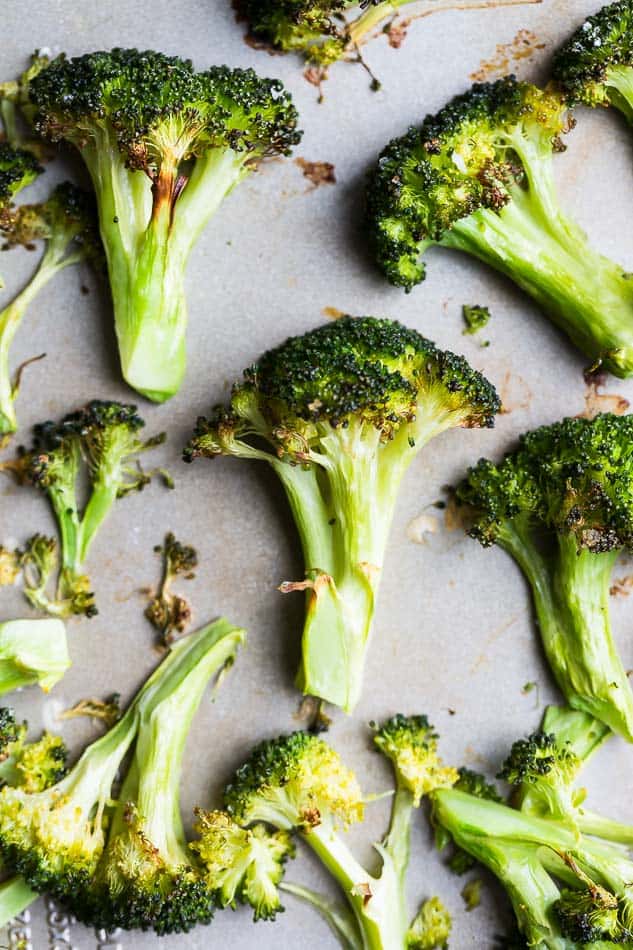 Cheese Platters
Cheese platters are the ultimate appetizers for any occasion! We love this healthy low carb cheese platter for Memorial Day!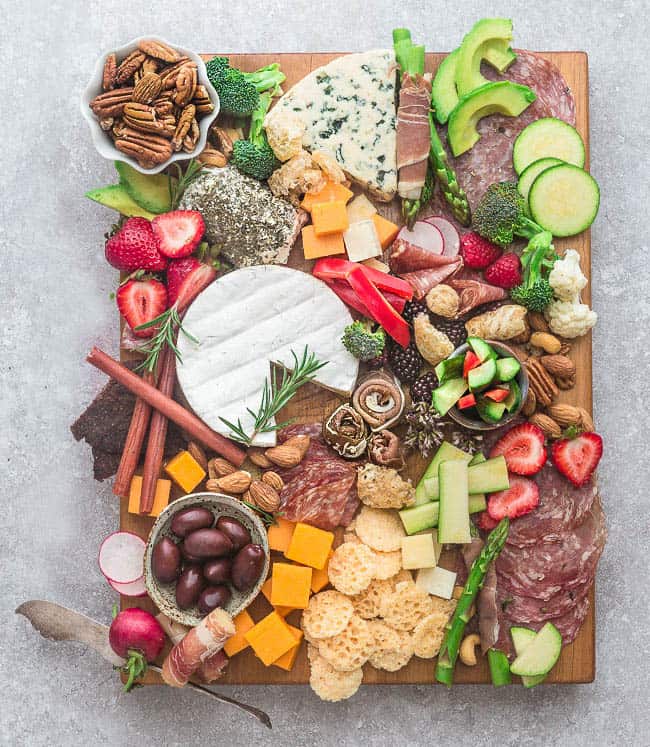 Dessert Recipes For Memorial Day Fun
Low-maintenance and perfect treats for warm weather, these sweet recipes will be super hard to stay away from! These dessert recipes are so flavorful and will satisfy any sweet tooth this Memorial Day!
Mixed Berry Cheesecake
Low-carb and deliciously sweet, this mixed berry cheesecake will have to make an appearance this Memorial Day.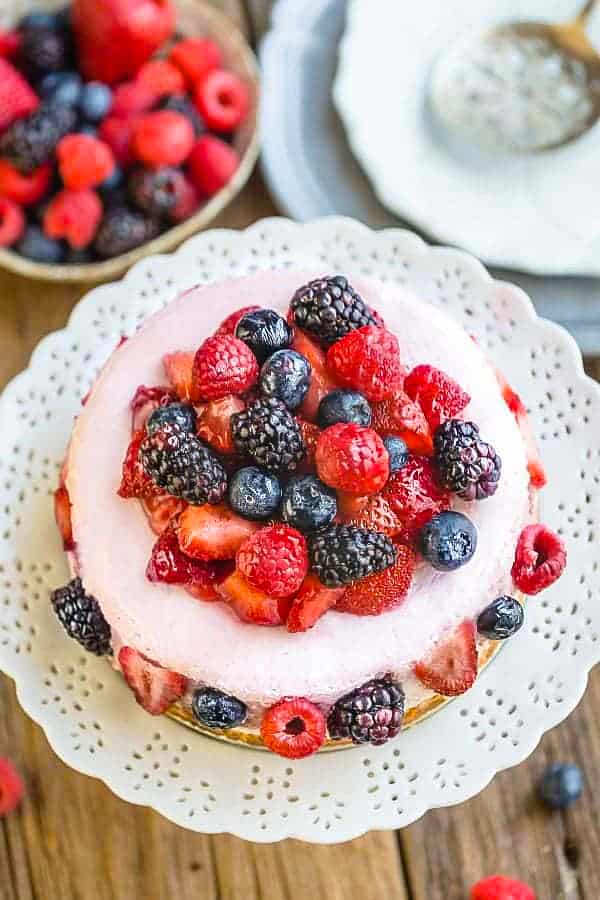 Easy Lemon Cake
Fluffy and irresistible, this lemon cake is so easy to make! Bright and flavorful, this cake is perfect for spring and summer activities at home!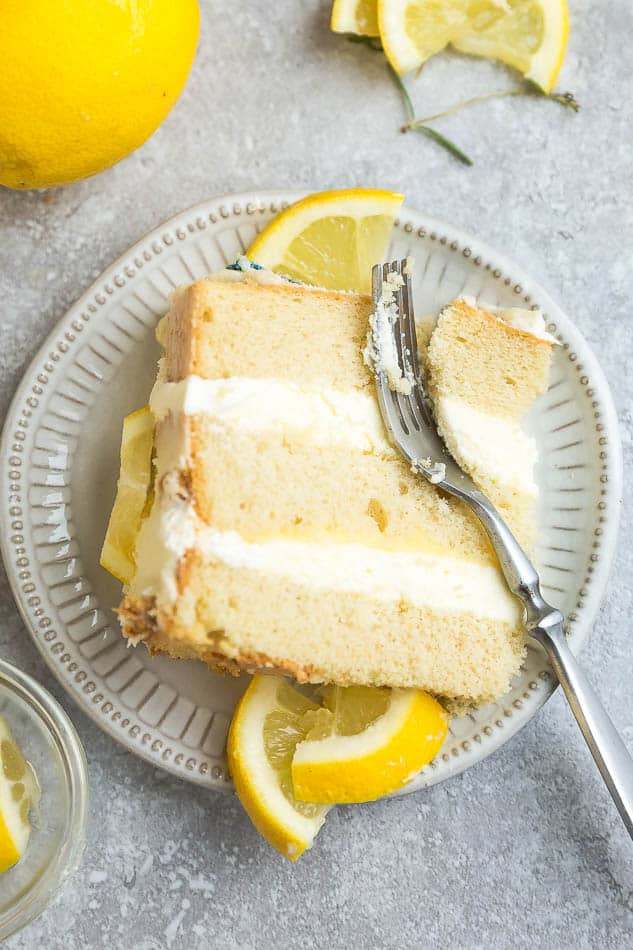 Fresh Strawberry Parfaits
Filled with fresh strawberries and the most divine cheesecake layers, these strawberry parfaits are easy to make and so good!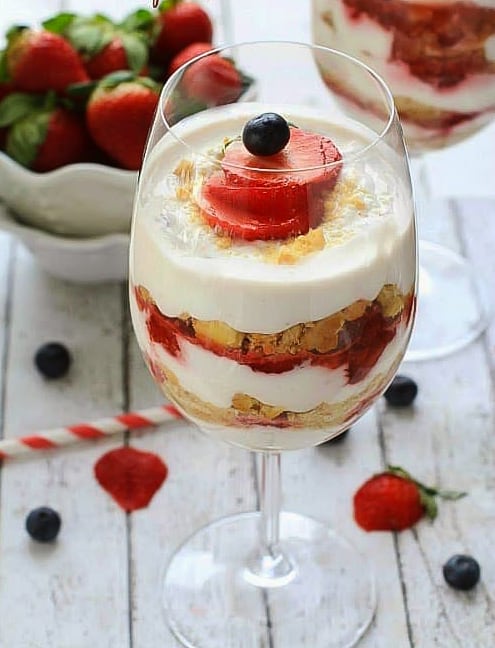 No Bake Creamy Strawberry Parfaits
Easy Strawberry Cheesecake
This cheesecake is loaded with fresh strawberries and does not require any baking! Effortless and sweet, this cheesecake is great for the family!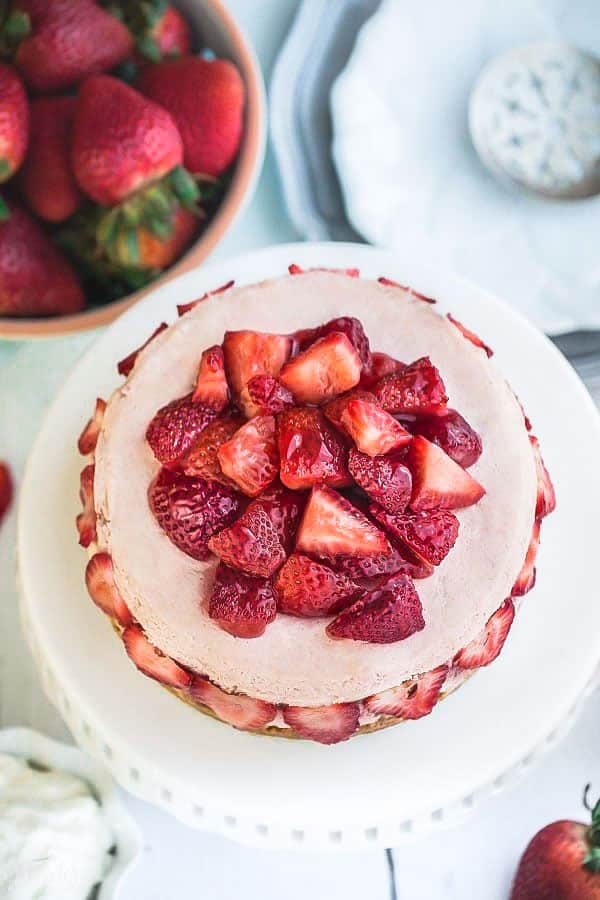 Low-Carb Strawberry Cheesecake
Red, White, & Blue Fruit Pizza
Festive and full of colors, this fruit pizza is a keeper. We love this recipe because it features fresh flavors from the fruit, and it is just so sweet!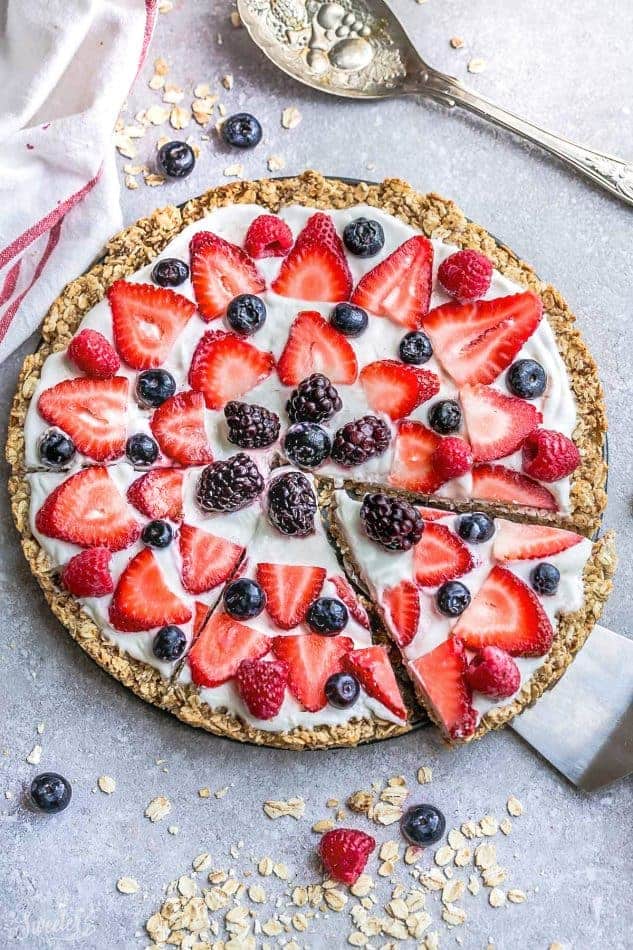 Red, White, & Blue Fruit Pizza
Festive Mini Fruit Pizza
These mini fruit pizzas are perfect as appetizers! We love this light snack for any warm day out in the yard.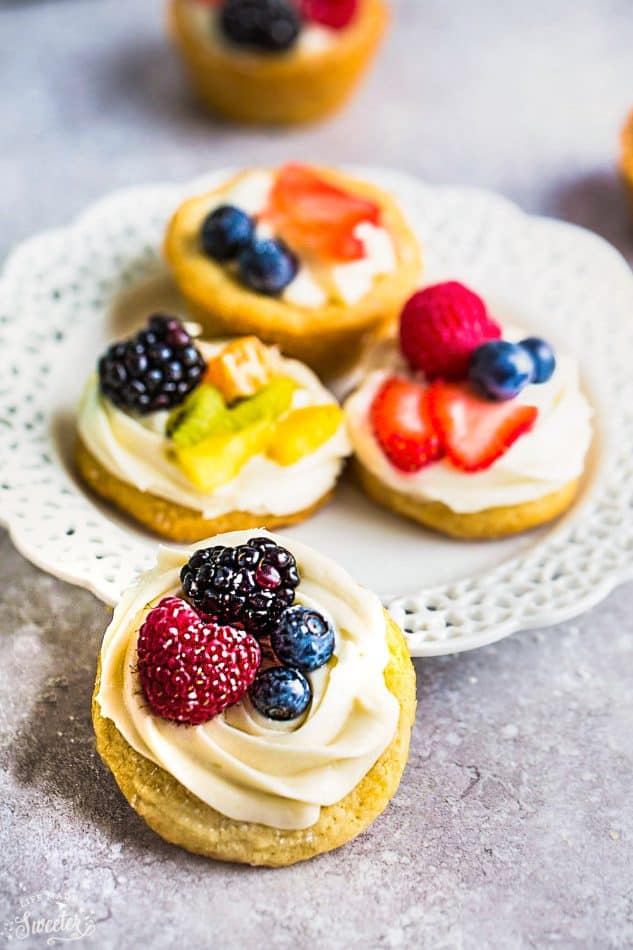 Strawberry Ice Cream Bars
The ultimate treats for summer time, these strawberry shortcake ice cream bars will make an everlasting impression on anyone!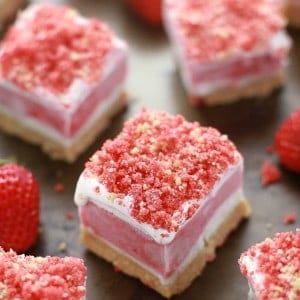 Strawberry Shortcake Ice Cream Bars
Vanilla Ice Cream
Super easy to make without churning, this deliciously keto vanilla ice cream is a staple for warm weather!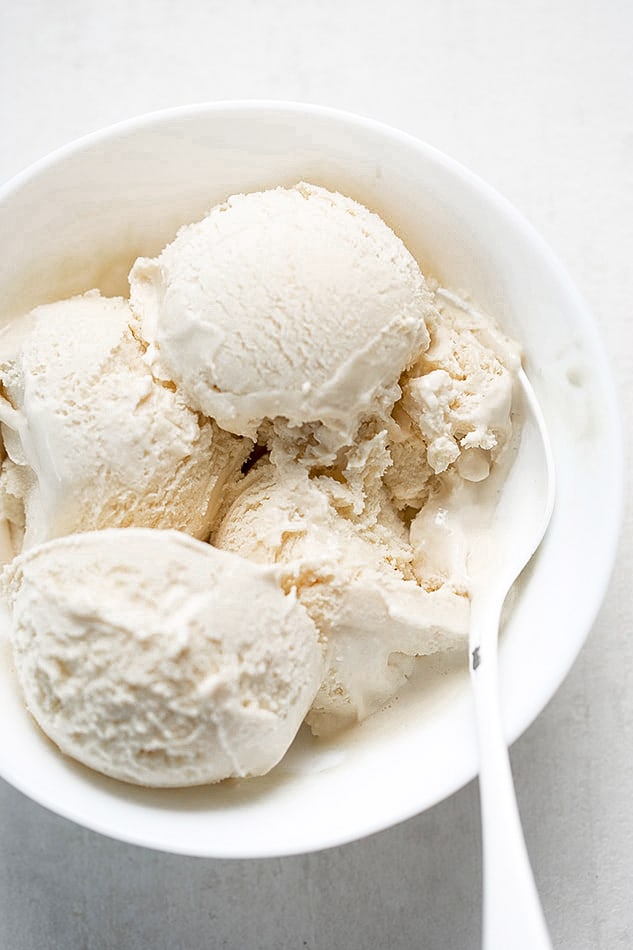 Keto Vanilla Ice Cream – No Churn
More Memorial Day recipe Ideas:
Grilling Extravaganza: Fire Up the Flavor
Grilled Hawaiian Chicken Skewers: A tropical twist on the classic kebabs, these juicy chicken skewers marinated in a pineapple-infused sauce will transport your taste buds to the islands.
Tangy BBQ Ribs: Fall-off-the-bone tender ribs slathered in a tangy barbecue sauce, perfect for those who crave smoky, melt-in-your-mouth goodness.
Grilled Veggie Platter: A colorful medley of charred vegetables, including zucchini, bell peppers, and corn, offering a healthy and delicious option for vegetarian guests.
Refreshing Sips: Beat the Heat
Watermelon Basil Lemonade: A refreshing and hydrating beverage that combines the natural sweetness of watermelon with the aromatic freshness of basil and tangy lemon.
Sparkling Strawberry Mojito: Raise a glass to summer with this delightful twist on a classic mojito, featuring muddled strawberries, mint leaves, and a splash of sparkling water.
Sensational Side Dishes: The Perfect Accompaniments
Creamy Coleslaw: A creamy and tangy coleslaw made with shredded cabbage, carrots, and a homemade dressing that adds the perfect crunch and refreshing bite to your meal.
Grilled Corn Salad: This vibrant salad combines grilled corn kernels, cherry tomatoes, red onions, and cilantro, tossed in a zesty lime dressing, to create a burst of summer flavors.
Irresistible Desserts: Sweet Endings
Berrylicious Flag Dessert: A patriotic masterpiece that showcases a medley of fresh berries arranged in the shape of the American flag atop a bed of creamy whipped topping and a buttery shortbread crust.
Grilled Pineapple with Coconut Whipped Cream: Take your taste buds on a tropical getaway with grilled pineapple slices served with a dollop of luscious coconut whipped cream, creating the perfect balance of sweetness and tropical flavors.
Crowd-Pleasing Finger Foods: Easy and Tasty Bites
Caprese Skewers: Skewers loaded with cherry tomatoes, mozzarella cheese, and fresh basil leaves, drizzled with balsamic glaze for an elegant and flavorful appetizer.
BBQ Chicken Sliders: Mini sliders filled with tender BBQ chicken, topped with tangy coleslaw, and sandwiched between soft slider buns, ideal for satisfying those savory cravings.
Disclaimer: This updated post was generated on May 25, 2023 by ChatGPT, an AI language model, and all info should be reviewed and validated by a human for accuracy and relevancy before implementation